Speaker Fee Range:
$20,000–$25,000
*Ranges are a guideline only, with the low end representing the speaker's virtual fee and the high end representing their in-person fee. Fees are subject to change. Contact us for an exact quote.
Travels From:
Georgia
Related Categories:
Dan Thurmon
Workplace Performance Expert and Author
A teacher of peak performance, an author of impactful books and presentations, and a lifelong student of success, happiness, and achievement, Dan Thurmon is on a mission. To encourage attendees' uniqueness and contributions. To discover a sense of purpose and greatness. To have meaning at work, and in their lives.
At an early age, Dan learned the power of performance, on stage and in the various parts of our life. When he was eleven years old, he encountered a mentor who taught him some amazing physical skills, but also gave him a channel for his bountiful energy. He quickly excelled as a variety artist, comedy entertainer, and entrepreneur. Even in his high school years, the connection between business awareness, high level service, and self-improvement became evident and fascinating.
Graduating with honors, his entertainment business paid for his business degree at the University of Georgia. He applied the lessons…
Positive Chaos




What if CHAOS isn't a bad thing? How can you harness constant change into a force for growth and opportunity? In his new keynote presentation, Dan Thurmon, author of

Off Balance On Purpose

, teaches how to excel in uncertainty and take confident action right now to create amplified, desirable future outcomes. We're living in a time where "change" has become "CHAOS." Events that seem unpredictable and out of our control can can environment of anxious overwhelming stress. Or, you can leverage today's CHAOS into breakthroughs of understanding and exponential future results.

Dan will teach you the truth about CHAOS. You'll gain insights and tools to transform your CHAOS from a negative state to a strategic advantage. Learn to see clear patterns in what now appears random, and take intentional action to shape them for your benefit!
• Understand and use the principles of Chaos Theory in order to take more confident action during uncertain times.
• Identify existing patterns within seemingly random or unpredictable events, or within consistent recurring similar situations and obstacles.
• Shape those patterns more intentionally to create dramatically better future results.

At the end of this presentation, attendees are more resourceful, confident and comfortable in the midst of change, for themselves and those they lead.

Leading Others Through Change




During this presentation, Dan Thurmon provides a shift in thinking plus strategies to transform the current disruption into your biggest opportunity for growth - to put you back on purpose. Coming to you from his broadcasting studio, Dan incorporates different sets for strategic learning - he integrates live stunts, acrobatics and yes, knife throwing, to enhance your team's engagement - and he encourages real-time interaction.

Off Balance On Purpose


A common challenge for organizations today is helping their employees bring more energy to work and not only embrace change but see it as an opportunity to lead. Dan Thurmon believes the reason that people struggle with change is they think they have to compartmentalize their life and keep everything in balance. What if we lived Off Balance on Purpose? What if instead of resisting uncertainty, we leaned into it? And what if rather than bringing our "work-self" to the office, we brought 100% of who we are?

In this keynote, Dan excites his audience with an interactive performance while giving them a multi-dimensional view of success. He doesn't stand behind a podium and talk about dealing with fear and change – he does handstands on the podium to demonstrate what being uncomfortable and living off balance on purpose actually looks like. Your audience will talk about this presentation for years to come!

As a result of attending this program attendees will:
• Learn to take ACTION when it is uncomfortable.
• Manage energy and time more effectively.
• Adopt an Off Balance On Purpose approach as a realistic and empowering way to excel at work and life.

Perform - Ability


It isn't really possible to "always be at your best because every moment counts" – some moments count much more than others. That's why it's more important to be your best When It Matters The Most. In this keynote, peak performance speaker Dan Thurmon explores the reasons why some individuals fail under pressure, and why others seem to naturally rise to handle critical moments with ease and excellence. This isn't an innate talent – it's an ability that can be learned and mastered. Dan calls it "Perform-Ability." The key to being able to "perform," or deliver excellence when it matters the most, is to prepare properly and understand the mindset and methods of top performers. Dan demonstrates these concepts in his signature high-impact style that includes juggling, acrobatics, and even a unicycle. Audiences leave this unforgettable session armed with new tools and the enthusiasm to tackle their biggest challenges.

As a result of attending this program attendees will:
• Understand the three aspects of an effective performance.
• Recognize critical moments to perform and rise to the occasion.
• Adopt the mindset and methods of peak performers.
• More rewarding experiences for team members and clients.

WORKSHOP: Off Balance on Purpose in Practice


Your people are your organization. When individuals perform well, the organization does too. For organizations to truly thrive, especially with a millennial workforce, they need to provide hands-on opportunities for personal development and create a culture of personal performance.

"Change is hard. Motivation is only valuable if there is ACTION that creates change. That is why I created this workshop – to help you deliver real change for your teams." Dan Thurmon

This workshop is interactive (each participant gets their own workbook), introspective and personal. After the course, participants will be equipped to better integrate all aspects of their life so each area is strengthened and fully developed. Participants will also take stock of what they should stop/start/continue and create an action plan for themselves.

Enhancing personal performance is the new corporate strategy. Adding this workshop to Dan's keynote on the same day will reinforce and solidify this year's goals for your organization.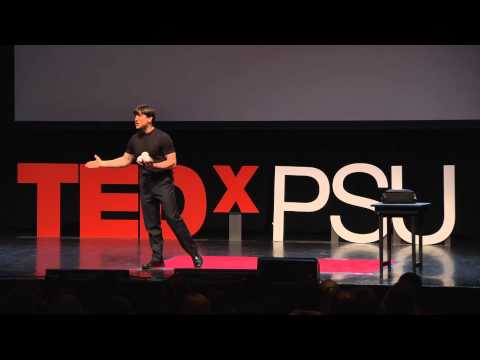 What is Dan Thurmon's speaking fee?
The typical range for Dan Thurmon's speaking fee is $20,000–$25,000. The low end of the fee range represents their standard virtual fee. The high end of the fee range represents their standard fee for a US-based in-person speaking engagement. Appearances which require an extended schedule of activities or international travel will possibly exceed this fee range. Speaker fees update frequently. To receive a personalized quote for Dan Thurmon to speak at your event, please consult with a Key Speakers advisor for up to date information and assistance.
What factors influence the speaker's fee?
Other factors that influence a keynote speaker's fee include their reputation, expertise, demand, experience, duration of the presentation, travel requirements for the event location, and any additional services, activities or customization options they offer.
Are travel expenses included in the speaker's fee?
Travel expenses are typically not included in the listed speaker's fee and are quoted separately. If the speaker needs to travel internationally, fees will be higher. These expenses may include airfare, accommodation, ground transportation at home and in the event city, and meals. We can provide more detailed information about travel expenses and arrangements once you've selected a speaker.
How do I book Dan Thurmon for my event?
The speaker booking process typically involves the following steps:
Browse our website or reach out to a Key Speakers advisor through our website to explore speaker ideas.
Select a keynote speaker based on their expertise, experience, and suitability for your event.
Contact Key Speakers to confirm the speaker's availability, fees, and any unique requirements. We can also help negotiate fees and terms.
Submit a firm offer to extend the invite to your speaker. These details will be used to create an agreement once the speaker accepts.
All parties coordinate and finalize the terms of the booking, including contract terms and conditions.
Confirm the booking by signing the contract and making the necessary payments.
What types of events do keynote speakers typically speak at?
Keynote speakers can speak at a wide range of events, virtual or in person, including conferences, corporate meetings, industry conventions, seminars, workshops, fundraising galas, educational programs, and other special occasions where an inspirational or informative address is desired.
How do I select the right keynote speaker for my event?
When selecting a keynote speaker, consider the following factors:
The speaker's expertise and knowledge relevant to your event's theme or industry.
Their speaking style, ability to engage the audience, and deliver impactful messages.
Past client testimonials, reviews, or references.
The speaker's availability and fee within your budget.
What are the payment terms and conditions?
A deposit is required upon signing the contract, with the remaining balance due 2–4 weeks before the event. If the event is taking place within 30 days, the full balance is due upon signing.
How far in advance should I book a keynote speaker?
It is generally advisable to book a keynote speaker as early as possible, especially if you have a specific speaker in mind or if your event is during a peak season holiday. Ideally, booking a speaker three to six months in advance can increase the chances of securing your desired speaker.
Can you help me with the logistics and technical requirements for the speaker's presentation?
Yes, we can assist you with the logistics and technical requirements for the speaker's presentation. We stay actively involved during pre-event planning to coordinate with you and ensure that the necessary audiovisual equipment, staging, lighting, and other technical aspects are in place for a successful presentation.
Are there any special requirements or accommodations that need to be considered for the speaker?
Keynote speakers may have specific requirements or accommodations that need to be considered, such as travel arrangements, accommodation preferences, dietary restrictions, or accessibility needs. Some speakers have a performance rider we include in the contract, others have minimal requirements.
Do keynote speakers offer customization options for their presentations?
Yes, many keynote speakers offer customization options for their presentations. They can tailor their content, examples, or case studies to align with your event's theme, industry, or specific audience. Discuss your customization needs with us so we can guide you accordingly.
Can the speaker participate in pre-event activities such as panel discussions or Q&A sessions?
Some keynote speakers are open to participating in pre-event activities such as panel discussions, Q&A sessions, or meet-and-greet sessions. Please share your specific requirements with us during the firm offer phase, so we can work on getting you everything you need.
How long is a typical keynote speech?
The duration of a standard keynote speech can vary depending on the speaker and the event's schedule. Typically, keynote speeches range from 30 minutes to 90 minutes, including any Q&A sessions or interactive elements. Some speakers can accommodate half or full day sessions and extended keynotes. Discuss the desired duration with your representative to determine the appropriate length for participation.
Can I provide feedback or reviews about the speaker's performance?
Yes, we encourage and appreciate feedback about the speaker's performance as well as our services. You can share your feedback via email after the event, or via our survey feedback form. Your feedback can help them improve our services and assist other clients in making informed decisions.
Are there any discounts or special offers available for booking multiple speakers or multiple events?
Often, yes. It's worth inquiring about such possibilities with your Key Speakers representative to explore any available cost-savings options.
Why book Dan Thurmon though Key Speakers?
We provide a comprehensive service that takes the guesswork out of hiring a speaker—from speaker selection to logistics to post-event feedback. We know you have lots of responsibilities on top of finding and coordinating event speakers, so having a committed and proactive partner on your side that is an expert with the talent booking process is crucial. Every time you book a speaker with Key, your dedicated events manager will support you throughout the entire planning process. We work closely with you from speaker selection to post-event success and always ensure that your needs are addressed first.
We help you negotiate contractual details such as speaker fees and travel terms so that you end up with the most favorable deal. Leave the fine print to us so you can focus on other aspects of your event. Key Speakers mediates and absorbs some of the contractual risks that inherently come with booking a keynote speaker.
With our highly communicative booking and proposal model, you'll never be left in the dark with the status of your speaker. We pride ourselves on speedy response time and always keep you updated on all new developments relating to your event. Our experienced agents are personable (after our morning coffee!) and always eager to do whatever it takes to secure a fantastic speaker for your event.
To put it simply, Key Speakers is your one-stop resource for finding, booking and managing speakers for your event. We do the heavy lifting for you. Our dedicated and knowledgeable advisors ensure that your speaker's message and personal brand perfectly align to your event objectives.
Remember that the specific details and offerings may vary among different speakers, so it's always recommended to consult with your Key Speakers representative for accurate information and assistance.
Speaker Fee Range:
$20,000–$25,000
*Ranges are a guideline only, with the low end representing the speaker's virtual fee and the high end representing their in-person fee. Fees are subject to change. Contact us for an exact quote.
Travels From:
Georgia
Related Categories:
Request Dan Thurmon
Connect with us to learn more about booking this speaker for your event.