Speaker Fee Range:
$8,000–$20,000
*Ranges are a guideline only, with the low end representing the speaker's virtual fee and the high end representing their in-person fee. Fees are subject to change. Contact us for an exact quote.
Travels From:
Pennsylvania
Related Categories:
Michael Solomon
Authority on Consumer Behavior and Lifestyle Marketing
Michael "wrote the book" on understanding consumers. Literally. Hundreds of thousands of business students have learned about Marketing from his books including Consumer Behavior: Buying, Having, and Being -- the most widely used book on the subject in the world.
Much in demand as a keynote speaker, Michael often is asked to provide briefings to global executive teams who want significant increases in their bottom line and who understand that's accomplished by a deeper connection with their customers.
Michael's mantra: We don't buy products because of what they do. We buy them because of what they mean. He advises global clients in leading industries such as apparel and footwear (Calvin Klein, Levi Strauss, Under Armour, Timberland), financial services and e-commerce (eBay, Progressive), CPG (Procter & Gamble, Campbell's), retailing (H&M), sports (Philadelphia Eagles), manufacturing (DuPont,…
Step on the G.A.S. (Gratification, Agency & Stability): Consumer Behavior in The New Normal


The Pandemic will change our world for years after the virus disappears. We'll have to rethink and modify our purchase decisions, large and small. Some disruptions in consumer/marketer relationships that already were looming will come faster and more decisively. How do we define brand value? How should companies talk to customers? How do people function in an emerging gig economy where every encounter might be fatal? How do we redefine what it means to go to work or to socialize?

The virus poked the bear, and now marketers need to respond to life in The New Normal.

The changes that started well before the Pandemic reflect the transition in our society from a modernist to a postmodern culture. Postmodern consumers don't always follow the rules that marketers decree. That's because we don't buy products because of what they do… we buy them because of what they mean. Today's consumers define themselves by the brands they choose. Their idiosyncratic choices create a pastiche of meaning that gets updated 24/7. Marketers no longer drive the train, even though they can still ride it.

This means that the firm categories we love to use to understand our world – and our customers – are no longer valid. In particular, the traditional labels we use to segment consumers have stopped working. Today's consumers are like chameleons, who change color constantly. They no longer sit passively in the tidy cages we put them in. The convenient dichotomies we rely upon, such as Male vs. Female, Young vs. Old, I vs. We, Consumer vs. Producer, Offline vs. Online, and many others, no longer mean very much.

In the New Normal, we'll see these cages open even faster as people are exposed both to new possibilities and to new constraints on their daily lives. Many of us for example will rediscover the value of community, and others will rethink the value of commuting to work everyday. In this presentation, we'll explore some of these comfortable cages, and show why marketers need to ignore them in order to prosper.

You'll learn why you need to step on the GAS to modify your offerings in light of the new drivers of consumer behavior.

The New Chameleons: Unlock Marketing's Old Cages to Profit from Disruption


Fundamental categories that form the bedrock of marketing strategy and customer insights simply no longer exist. Today's consumer is like a chameleon that changes its identity constantly, often with the help of the brands you (and your competitors) market. You need to understand "the new chameleons," so you don't get left in the dust. Unlock the cages that marketers try to keep their customers in, and let those chameleons run free!
In this program you will learn:
• How you can reach today's consumers, who plug into a "hive mind" that tells them what to buy.
• Why the debate about "offline versus online" marketing strategies is useless.
• How to market with rather than market to your customers.
• Why the boundary between our bodies and machines no longer exists.
• Why your customers rely upon your brands to tell them who they are.
• How to develop new killer products and services by unlocking your industry's cages.

The Many Faces of AI: Persuasive Salesbots and Tomorrow's Customer Experience


Everyone is buzzing about Artificial Intelligence these days, as well as they should. Machines that "think" for us already are transforming how we work, play – and shop. McKinsey tells us that some 29 million U.S. homes used some form of smart technology last year, and that number grows by over 30 percent a year.

Many organizations now deploy robots, avatars and chatbots to perform tasks we used to ask flesh-and-blood people to do. This suddenly makes the age-old question of what makes us human much less theoretical. Self-driving cars threaten to replace truck drivers. IBM's Watson beats chess masters and veteran Jeopardy game show contestants. Movies and TV shows like Blade Runner, Westworld, and Humans that focus on the civil rights of synths, replicants and androids are center stage in popular culture. Alexa and Siri are our new guardian angels.



Where does the person stop and the machine start?



Marketers need to grapple with this question, and soon. As customers increasingly interact with machines instead of people, there are huge ramifications for the way we think about sales interactions, communications strategies, product design and marketing channels.

Will consumers more readily accept a product recommendation from an AI agent if an attractive avatar delivers the message? Will customers become loyal to an intelligent agent, much as some do with their favorite salespeople now? Will shoppers prefer to see computer-generated models in advertising rather than real people?

Very soon, the rise of the machines will become the race of the machines. Don't be left at the starting line. In this thought-provoking presentation we will ask:
• How does the physical appearance of a robot or avatar sales advisor affect the likelihood that customers will trust and follow its' recommendations about what to buy?
• How will chatbots and affective computing (where software detects a consumer's emotional state) impact sales interactions?
• As advertisers use machine learning to generate artificial images for their messages, how will AI influence ideals of beauty and the fashion industry?
• What will be the impact of dating apps, sexbots and other smart devices on interpersonal relationships?
• How will facial recognition and wearable computer technologies meld with AI to create "markets of one?"

Be the First Choice!


Everything is a choice!
• Making someone a leader of an organization or team
• Deciding which company to work for
• Preparing for change management in an organization
• Buying one brand over another
• Even responding on a dating site

A choice is a problem to be solved. Some economists tell us that we're like robots – calm, cool, collected decision-making machines that carefully weigh all the evidence and make the best objective choice.

The real world doesn't work that way!

Have you ever asked yourself:
• How do I convince my team that the choice I made is best for us?
• Why in the world did I pick this toxic place to work?
• What genius responded to a downturn in the market by selecting this really lame strategic option for us?
• On what planet is this the best brand?
• What was I thinking when I decided to go out with him?
• Our choices and other behaviors often seem "irrational" after the fact, but there's often a method to our madness — even if we don't know what it is.

So, what drives our choices? To answer that question, we need to understand the hidden forces that bias our decisions.

Don't be #2! I can help you to identify the hidden triggers that drive our choices.

Walk a Mile in Your Customer's Shoes


The customer is king (or queen). Yet the best product or service will fail if consumers don't have a positive encounter when they consume it. That's because what you sell is NOT a product – it's an experience that consists of the core offering plus everything that goes with it. This includes the physical or digital environment where shoppers find it, the people who sell it, and even how others react to the purchase. This experience is what attracts – or repels – the customer. With so many options available, he or she will quickly walk away from a negative encounter. But he or she also will reward organizations that provide satisfying experiences with long-term loyalty.

At the end of the day, it's vital for marketers to become more consumer-centric – to understand the experience from the customer's perspective rather than just the manager's perspective. And, that challenge is even more daunting when we understand that today's consumer is changing dramatically as he or she finds new ways to interact with companies.

This fundamental insight is what is drives increased interest in customer experience management (CEM or CXM). A growing number of organizations now recognize the importance of tracking every interaction with customers as if it is their last – because it could be. You'll get a through overview of today's consumer, and the major issues we need to understand in order to create and maintain a positive customer experience over the long-term.

At the end of this presentation, you will understand:
• Today's consumer experience and how it is changing due to technological and cultural disruptions.
• What determines a shopper's level of satisfaction with a consumer experience and how to increase engagement with the organization.
• How an organization can gather insights about its customers' experiences in order to improve them.
• How to design an outstanding customer experience and emerging techniques that will help you to bond with your customers for the long-term.

We Really ARE What We Wear: How The Psychology of Fashion Influences Consumer Behavior


"We buy products because of what they mean, not because of what they do."

That insight is crucial for any industry that touches consumers. Customers literally choose from thousands of options – and most of them have very little to do with functionality. However, that doesn't make these decisions unimportant by any means. The selection of a watch, a bracelet, a pair of glasses or many other items reflects deep-seated values and beliefs about appearance and the consumer's identity. We can think of the body as a canvas, where the shopper chooses from a "palette" of accessory items, apparel, footwear, cosmetics and other products to paint a picture s/he wants the world to see at a fixed moment in time. Marketers need to dig deeper if they want to sync their offerings with what their customers seek.

In this presentation, we'll look at some of the powerful cultural forces that influence how consumers use a range of products to make "statements" about themselves. We'll examine some of the important factors that influence what that "self-portrait" looks like, including feelings about the body, peer pressure, celebrity endorsements and the messages our culture sends about what men and women need to look like. We'll also consider how new technologies such as social media communities, wearable computing and augmented reality will color this picture in the near future.

The Young and the Restless: Capture the Hearts, Minds and Wallets of Millennials




U.S. Millennials spend $600 billion per year, but their choices change faster than Lady Gaga changes her outfits. How can you adapt to connect with these "always on" but always changing shoppers?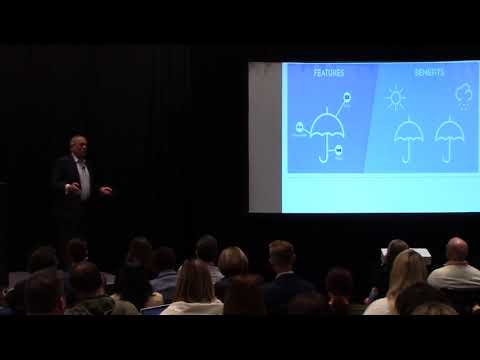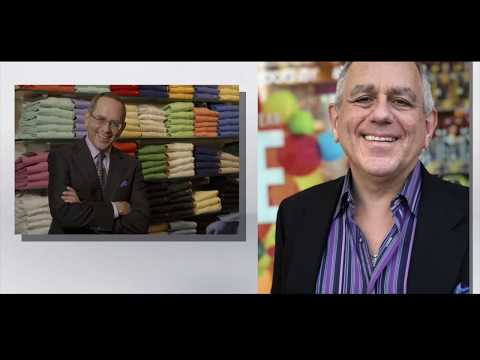 What is Michael Solomon's speaking fee?
The typical range for Michael Solomon's speaking fee is $8,000–$20,000. The low end of the fee range represents their standard virtual fee. The high end of the fee range represents their standard fee for a US-based in-person speaking engagement. Appearances which require an extended schedule of activities or international travel will possibly exceed this fee range. Speaker fees update frequently. To receive a personalized quote for Michael Solomon to speak at your event, please consult with a Key Speakers advisor for up to date information and assistance.
What factors influence the speaker's fee?
Other factors that influence a keynote speaker's fee include their reputation, expertise, demand, experience, duration of the presentation, travel requirements for the event location, and any additional services, activities or customization options they offer.
Are travel expenses included in the speaker's fee?
Travel expenses are typically not included in the listed speaker's fee and are quoted separately. If the speaker needs to travel internationally, fees will be higher. These expenses may include airfare, accommodation, ground transportation at home and in the event city, and meals. We can provide more detailed information about travel expenses and arrangements once you've selected a speaker.
How do I book Michael Solomon for my event?
The speaker booking process typically involves the following steps:
Browse our website or reach out to a Key Speakers advisor through our website to explore speaker ideas.
Select a keynote speaker based on their expertise, experience, and suitability for your event.
Contact Key Speakers to confirm the speaker's availability, fees, and any unique requirements. We can also help negotiate fees and terms.
Submit a firm offer to extend the invite to your speaker. These details will be used to create an agreement once the speaker accepts.
All parties coordinate and finalize the terms of the booking, including contract terms and conditions.
Confirm the booking by signing the contract and making the necessary payments.
What types of events do keynote speakers typically speak at?
Keynote speakers can speak at a wide range of events, virtual or in person, including conferences, corporate meetings, industry conventions, seminars, workshops, fundraising galas, educational programs, and other special occasions where an inspirational or informative address is desired.
How do I select the right keynote speaker for my event?
When selecting a keynote speaker, consider the following factors:
The speaker's expertise and knowledge relevant to your event's theme or industry.
Their speaking style, ability to engage the audience, and deliver impactful messages.
Past client testimonials, reviews, or references.
The speaker's availability and fee within your budget.
What are the payment terms and conditions?
A deposit is required upon signing the contract, with the remaining balance due 2–4 weeks before the event. If the event is taking place within 30 days, the full balance is due upon signing.
How far in advance should I book a keynote speaker?
It is generally advisable to book a keynote speaker as early as possible, especially if you have a specific speaker in mind or if your event is during a peak season holiday. Ideally, booking a speaker three to six months in advance can increase the chances of securing your desired speaker.
Can you help me with the logistics and technical requirements for the speaker's presentation?
Yes, we can assist you with the logistics and technical requirements for the speaker's presentation. We stay actively involved during pre-event planning to coordinate with you and ensure that the necessary audiovisual equipment, staging, lighting, and other technical aspects are in place for a successful presentation.
Are there any special requirements or accommodations that need to be considered for the speaker?
Keynote speakers may have specific requirements or accommodations that need to be considered, such as travel arrangements, accommodation preferences, dietary restrictions, or accessibility needs. Some speakers have a performance rider we include in the contract, others have minimal requirements.
Do keynote speakers offer customization options for their presentations?
Yes, many keynote speakers offer customization options for their presentations. They can tailor their content, examples, or case studies to align with your event's theme, industry, or specific audience. Discuss your customization needs with us so we can guide you accordingly.
Can the speaker participate in pre-event activities such as panel discussions or Q&A sessions?
Some keynote speakers are open to participating in pre-event activities such as panel discussions, Q&A sessions, or meet-and-greet sessions. Please share your specific requirements with us during the firm offer phase, so we can work on getting you everything you need.
How long is a typical keynote speech?
The duration of a standard keynote speech can vary depending on the speaker and the event's schedule. Typically, keynote speeches range from 30 minutes to 90 minutes, including any Q&A sessions or interactive elements. Some speakers can accommodate half or full day sessions and extended keynotes. Discuss the desired duration with your representative to determine the appropriate length for participation.
Can I provide feedback or reviews about the speaker's performance?
Yes, we encourage and appreciate feedback about the speaker's performance as well as our services. You can share your feedback via email after the event, or via our survey feedback form. Your feedback can help them improve our services and assist other clients in making informed decisions.
Are there any discounts or special offers available for booking multiple speakers or multiple events?
Often, yes. It's worth inquiring about such possibilities with your Key Speakers representative to explore any available cost-savings options.
Why book Michael Solomon though Key Speakers?
We provide a comprehensive service that takes the guesswork out of hiring a speaker—from speaker selection to logistics to post-event feedback. We know you have lots of responsibilities on top of finding and coordinating event speakers, so having a committed and proactive partner on your side that is an expert with the talent booking process is crucial. Every time you book a speaker with Key, your dedicated events manager will support you throughout the entire planning process. We work closely with you from speaker selection to post-event success and always ensure that your needs are addressed first.
We help you negotiate contractual details such as speaker fees and travel terms so that you end up with the most favorable deal. Leave the fine print to us so you can focus on other aspects of your event. Key Speakers mediates and absorbs some of the contractual risks that inherently come with booking a keynote speaker.
With our highly communicative booking and proposal model, you'll never be left in the dark with the status of your speaker. We pride ourselves on speedy response time and always keep you updated on all new developments relating to your event. Our experienced agents are personable (after our morning coffee!) and always eager to do whatever it takes to secure a fantastic speaker for your event.
To put it simply, Key Speakers is your one-stop resource for finding, booking and managing speakers for your event. We do the heavy lifting for you. Our dedicated and knowledgeable advisors ensure that your speaker's message and personal brand perfectly align to your event objectives.
Remember that the specific details and offerings may vary among different speakers, so it's always recommended to consult with your Key Speakers representative for accurate information and assistance.
Speaker Fee Range:
$8,000–$20,000
*Ranges are a guideline only, with the low end representing the speaker's virtual fee and the high end representing their in-person fee. Fees are subject to change. Contact us for an exact quote.
Travels From:
Pennsylvania
Related Categories:
Request Michael Solomon
Connect with us to learn more about booking this speaker for your event.