Speaker Fee Range:
$50,000–$125,000
*Ranges are a guideline only, with the low end representing the speaker's virtual fee and the high end representing their in-person fee. Fees are subject to change. Contact us for an exact quote.
Travels From:
California
Related Categories:
Ray Kurzweil
Bestselling Author, Pioneering Inventor and Futurist; Principal Researcher and AI Visionary, Google
Ray Kurzweil is one of the world's leading inventors, thinkers, and futurists, with a thirty-year track record of accurate predictions. Called "the restless genius" by The Wall Street Journal and "the ultimate thinking machine" by Forbes magazine, he was selected as one of the top entrepreneurs by Inc. magazine, which described him as the "rightful heir to Thomas Edison." PBS selected him as one of the "sixteen revolutionaries who made America."
Ray was the principal inventor of the first CCD flat-bed scanner, the first omni-font optical character recognition, the first print-to-speech reading machine for the blind, the first text-to-speech synthesizer, the first music synthesizer capable of recreating the grand piano and other orchestral instruments, and the first commercially marketed large-vocabulary speech recognition software.
Ray received a Grammy Award for outstanding achievements in music technology; he is the recipient of…
The Acceleration of Technology in the 21st Century: the Impact on Healthcare and Medicine




We are now at a pivotal time in health technologies. With the collection of the genome in 2003 and the advent of techniques such as RNA interference that can actually turn off the genes that promote disease and aging, medicine has transformed itself into an information technology. As such, medicine is now subject to the "law of accelerating returns," meaning that these technologies will be a thousand times more powerful than today in ten years, and a million times more powerful in 20 years. Up until recently, health interventions were hit or miss. We'd find something that seemed to work with only crude models of how they worked. Drug development was called "drug discovery," basically finding things that worked rather than designing them. Today it is within our grasp to slow the aging process and take full advantage of advances in bio- and nanotechnology that have already begun and will be occurring at an accelerating pace in the years ahead. Ultimately, we will merge with our machines, vastly extending human health and longevity, and greatly increasing our intelligence.

Science, Technology, and Invention: Strategies to Create the Future




The democratization of innovation is a turbulent process with rapid creation, violent destruction, many winners and many losers. Despite the apparent chaos, we can discern predictable patterns. The pace of innovation itself is doubling every decade. The overall price-performance and capacity of every form of information technology grows exponentially, generally doubling in a year or less. As information technology achieves each new level of price-performance and capacity, new applications become feasible and existing business models lose their viability. Another implication is that the tools of disruptive change have been democratized. A couple of students created Google on their thousand dollar laptops. A few years later, a couple of undergraduates created Facebook with tools that everyone has. The rate of change is now so rapid that even three to five year business plans need to consider that every level of an industry will undergo major changes during that period. It's not just the devices we carry around that are influenced by these exponential changes. Health and medicine is now an information technology with the collection of the human genome, the means of changing genes in a mature individual, and the ability to design interventions on computers and to test them on biological simulators. Even energy will be transformed as we apply nanotechnology to the design of solar panels and energy storage devices. The means to change the world are in everyone's hands.

The Acceleration of Technology in the 21st Century: the Impact on Business, the Economy, and Society




At the onset of the 21st century, it will be an era in which the very nature of what it means to be human will be both enriched and challenged, as our species breaks the shackles of its genetic legacy, and achieves inconceivable heights of intelligence, material progress, and longevity. The paradigm shift rate is now doubling every decade, so the twenty-first century will see 20,000 years of progress at today's rate. Computation, communication, biological technologies (for example, DNA sequencing), brain scanning, knowledge of the human brain, and human knowledge in general are all accelerating at an even faster pace, generally doubling price-performance, capacity, and bandwidth every year. Three-dimensional molecular computing will provide the hardware for human-level "strong" AI well before 2030. The more important software insights will be gained in part from the reverse-engineering of the human brain, a process well under way. While the social and philosophical ramifications of these changes will be profound, and the threats they pose considerable, celebrated futurist Ray Kurzweil presents an inspiring vision of our ultimate destiny in which we will merge with our machines, can live forever, and are a billion times more intelligent...all within the next three to four decades.

The Power of Ideas is Accelerating




Renowned author, inventor, and futurist, Ray Kurzweil, has a public track record of more than a quarter of a century of predictions with a stunning 86% accuracy rate, all based on his Law of Accelerating Returns which states that information technology is advancing exponentially -- doubling in price-performance, capacity, and bandwidth every year. Since 1990, Kurzweil has laid out these predictions in a series of books:

The Age of Intelligent Machines

(1990),

The Age of Spiritual Machines

(1999), T

he Singularity is Near

(2005), and

How to Create a Mind

(2012). And now, in his forthcoming book,

The Singularity is Nearer

(2020), he presents new data and a fresh look to the future as we approach the steep part of the exponential. By questioning old assumptions and applying exponential thinking Ray Kurzweil explains how we will rewrite the software of life, rebuild the world atom by atom, and reinvent our intelligence, to solve the world's grandest challenges.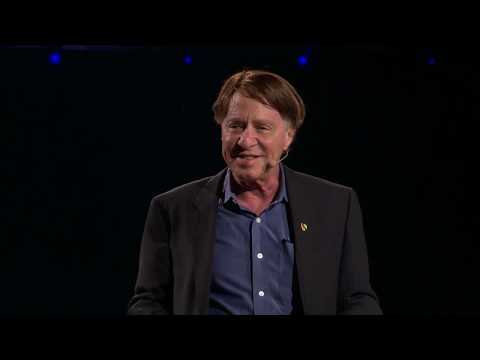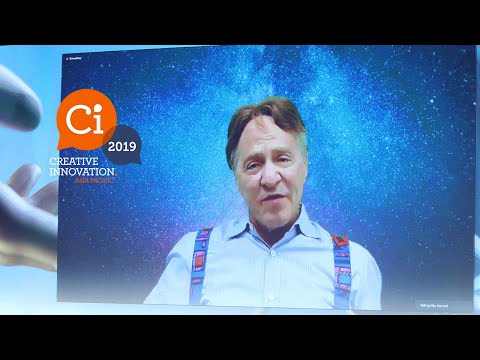 What is Ray Kurzweil's speaking fee?
The typical range for Ray Kurzweil's speaking fee is $50,000–$125,000. The low end of the fee range represents their standard virtual fee. The high end of the fee range represents their standard fee for a US-based in-person speaking engagement. Appearances which require an extended schedule of activities or international travel will possibly exceed this fee range. Speaker fees update frequently. To receive a personalized quote for Ray Kurzweil to speak at your event, please consult with a Key Speakers advisor for up to date information and assistance.
What factors influence the speaker's fee?
Other factors that influence a keynote speaker's fee include their reputation, expertise, demand, experience, duration of the presentation, travel requirements for the event location, and any additional services, activities or customization options they offer.
Are travel expenses included in the speaker's fee?
Travel expenses are typically not included in the listed speaker's fee and are quoted separately. If the speaker needs to travel internationally, fees will be higher. These expenses may include airfare, accommodation, ground transportation at home and in the event city, and meals. We can provide more detailed information about travel expenses and arrangements once you've selected a speaker.
How do I book Ray Kurzweil for my event?
The speaker booking process typically involves the following steps:
Browse our website or reach out to a Key Speakers advisor through our website to explore speaker ideas.
Select a keynote speaker based on their expertise, experience, and suitability for your event.
Contact Key Speakers to confirm the speaker's availability, fees, and any unique requirements. We can also help negotiate fees and terms.
Submit a firm offer to extend the invite to your speaker. These details will be used to create an agreement once the speaker accepts.
All parties coordinate and finalize the terms of the booking, including contract terms and conditions.
Confirm the booking by signing the contract and making the necessary payments.
What types of events do keynote speakers typically speak at?
Keynote speakers can speak at a wide range of events, virtual or in person, including conferences, corporate meetings, industry conventions, seminars, workshops, fundraising galas, educational programs, and other special occasions where an inspirational or informative address is desired.
How do I select the right keynote speaker for my event?
When selecting a keynote speaker, consider the following factors:
The speaker's expertise and knowledge relevant to your event's theme or industry.
Their speaking style, ability to engage the audience, and deliver impactful messages.
Past client testimonials, reviews, or references.
The speaker's availability and fee within your budget.
What are the payment terms and conditions?
A deposit is required upon signing the contract, with the remaining balance due 2–4 weeks before the event. If the event is taking place within 30 days, the full balance is due upon signing.
How far in advance should I book a keynote speaker?
It is generally advisable to book a keynote speaker as early as possible, especially if you have a specific speaker in mind or if your event is during a peak season holiday. Ideally, booking a speaker three to six months in advance can increase the chances of securing your desired speaker.
Can you help me with the logistics and technical requirements for the speaker's presentation?
Yes, we can assist you with the logistics and technical requirements for the speaker's presentation. We stay actively involved during pre-event planning to coordinate with you and ensure that the necessary audiovisual equipment, staging, lighting, and other technical aspects are in place for a successful presentation.
Are there any special requirements or accommodations that need to be considered for the speaker?
Keynote speakers may have specific requirements or accommodations that need to be considered, such as travel arrangements, accommodation preferences, dietary restrictions, or accessibility needs. Some speakers have a performance rider we include in the contract, others have minimal requirements.
Do keynote speakers offer customization options for their presentations?
Yes, many keynote speakers offer customization options for their presentations. They can tailor their content, examples, or case studies to align with your event's theme, industry, or specific audience. Discuss your customization needs with us so we can guide you accordingly.
Can the speaker participate in pre-event activities such as panel discussions or Q&A sessions?
Some keynote speakers are open to participating in pre-event activities such as panel discussions, Q&A sessions, or meet-and-greet sessions. Please share your specific requirements with us during the firm offer phase, so we can work on getting you everything you need.
How long is a typical keynote speech?
The duration of a standard keynote speech can vary depending on the speaker and the event's schedule. Typically, keynote speeches range from 30 minutes to 90 minutes, including any Q&A sessions or interactive elements. Some speakers can accommodate half or full day sessions and extended keynotes. Discuss the desired duration with your representative to determine the appropriate length for participation.
Can I provide feedback or reviews about the speaker's performance?
Yes, we encourage and appreciate feedback about the speaker's performance as well as our services. You can share your feedback via email after the event, or via our survey feedback form. Your feedback can help them improve our services and assist other clients in making informed decisions.
Are there any discounts or special offers available for booking multiple speakers or multiple events?
Often, yes. It's worth inquiring about such possibilities with your Key Speakers representative to explore any available cost-savings options.
Why book Ray Kurzweil though Key Speakers?
We provide a comprehensive service that takes the guesswork out of hiring a speaker—from speaker selection to logistics to post-event feedback. We know you have lots of responsibilities on top of finding and coordinating event speakers, so having a committed and proactive partner on your side that is an expert with the talent booking process is crucial. Every time you book a speaker with Key, your dedicated events manager will support you throughout the entire planning process. We work closely with you from speaker selection to post-event success and always ensure that your needs are addressed first.
We help you negotiate contractual details such as speaker fees and travel terms so that you end up with the most favorable deal. Leave the fine print to us so you can focus on other aspects of your event. Key Speakers mediates and absorbs some of the contractual risks that inherently come with booking a keynote speaker.
With our highly communicative booking and proposal model, you'll never be left in the dark with the status of your speaker. We pride ourselves on speedy response time and always keep you updated on all new developments relating to your event. Our experienced agents are personable (after our morning coffee!) and always eager to do whatever it takes to secure a fantastic speaker for your event.
To put it simply, Key Speakers is your one-stop resource for finding, booking and managing speakers for your event. We do the heavy lifting for you. Our dedicated and knowledgeable advisors ensure that your speaker's message and personal brand perfectly align to your event objectives.
Remember that the specific details and offerings may vary among different speakers, so it's always recommended to consult with your Key Speakers representative for accurate information and assistance.
Speaker Fee Range:
$50,000–$125,000
*Ranges are a guideline only, with the low end representing the speaker's virtual fee and the high end representing their in-person fee. Fees are subject to change. Contact us for an exact quote.
Travels From:
California
Related Categories:
Request Ray Kurzweil
Connect with us to learn more about booking this speaker for your event.