Speaker Fee Range:
$6,000–$15,000
*Ranges are a guideline only, with the low end representing the speaker's virtual fee and the high end representing their in-person fee. Fees are subject to change. Contact us for an exact quote.
Travels From:
Utah
Related Categories:
Nikki Stone
Olympic Gold Medalist; Award-winning Motivational Speaker; Best-Selling Author
At the Olympic Winter Games in Nagano, Japan, Nikki Stone became America's first-ever Olympic Champion in the sport of inverted aerial skiing. What made this performance so unbelievable, was the fact that less than two years earlier, a chronic injury prevented her from standing, much less walking or skiing down a slope at almost 40 miles per hour. Nikki came dangerously close to being sidelined from aerial skiing indefinitely.
Her tenacity and refusal to step down from a challenge brought Nikki Stone back to the top of the freestyle skiing podium. This top spot was far from foreign to Nikki, as throughout her career she earned 35 World Cup medals, eleven World Cup titles, four national titles, two yearlong Aerial World Cup titles, and a World Championship title. She also became the first pure aerialist ever (male or female) to become the yearlong Overall Freestyle World Cup…
Building A Winning Team




How To Create a Results-Driven Team With Purpose, Focus and Balanced Leadership


The U.S. Team has always been a force to be reckoned with at the Olympic Games. They have become a robust powerhouse because they have learned a clear understanding of developing strong communication, conflict resolution, trusty leaders, mutual compassion, cooperative goals and compelling buy-in. These are the same skills that make a powerful AND proud business entity.

It is essential to figure out the ties and communication that will give everyone their greatest support and produce the strongest collective results. Just like employees in a business or organization, Nikki understands that an individual sport athlete sets personal goals but it takes everyone to help us succeed and the awards are won for the team.

Let Nikki help your team:
• Discover a unique way of leading and following so it becomes a collaborative effort with strong communication between departments
• Gain the ability to identify with those whom you are responsible
• Helping others to better understand your vision
• Finding ways to bring out the best in those your work with
• Understanding and melding diverse backgrounds and talents to produce a more creative solution
• Build a great level of trust and understanding with coworkers
• Create a path forward where everyone has buy-in
• Learn to respect people's differences and use them to your advantage
• Identify other's strengths and weaknesses to contribute to the group's overall success
• Learn how to give and receive constructive criticism

Nikki's program highlights the need for personal goals and milestones in order to drive the success of an organization. Every individual on the team needs to feel and recognize their own strengths to help contribute to the team. But there needs to be an understanding of how these individual components fit together to develop a powerful organization in which they want to take ownership.

Nikki will help you develop the skills to build a stronger group or company through trust, support and understanding in order to produce a team that is both productive and gratified.

The Art of Adapting to Change & Adversity Comeback




The Strategies and Secrets to Resilience, Revival and Renewal


The people who have risen to the top and stayed at the top have world-class resilience. People with a vision and desire can overcome everyday challenges, just like when Champions overcome changing situations. We all possess the ability to be resilient and overcome life's challenges when we have the proper tools.

Nikki did four things that anybody can learn to do:
1. Develop a clear vision and focus on our goals
2. Promote persistence in a path to reaching these goals
3. Maintain the Never-Give-Up spirit and attitude of a winner.
4. Create a plan that included a team of supporters.

Just 18 months before the Olympic Games, more than 10 doctors told Nikki she should quit and never ski again. If she did, she risked permanent spinal damage and much worse. With her four-step plan she overcame her challenges and won America's first gold medal in aerial skiing.

In this highly acclaimed program, Nikki gives everyone the insider, behind the scenes story and her clear strategies for success. Your personal leadership plan includes a clear vision and focus, path to persistency, a winning attitude and a strong team. She has learned that we need to determine where we are going and why it matters. Nikki expresses the importance of setting the attitudes, mindsets, policies, practices and expectations for the culture of discipline.

Experience the remarkable story of overcoming life threatening injuries to achieving the lifelong dream of winning the coveted Olympic gold medal. You will remember and relate to the extraordinary journey of a young athlete hitting rock bottom and learning the essential revival skills and mindset to catapult her beyond what anyone thought imaginable. Gain inspiration from the uplifting ascent of true heartache to explosive passion and pride.

Olympic champions have mastered world-class resilience. You can learn these skills from a champion that was virtually counted out by everyone. These strategies and hands-on activities will assist you and your people to use your collective knowledge to change your way of looking at the world. Realizing this strong, rational optimism and the can-do Olympic Spirit that is inside each of us, you will find that your potential is limitless.

The Champion's Path to Leadership and Drive




The Strategies and Tools for Everyone to Be a Champion and Increase Productivity and the Bottom Line


As the old saying goes "champions aren't born, they are made". Olympic Gold Medalists have reached a level of success that very few people in the world have achieved. The path to strong leadership starts by setting a culture of performance and excellence, particularly in high pressure moments. Olympians constantly look to understand their strengths and how they can improve their weaknesses.

Learn how to be at your best from someone who studied and lived this for decades. Nikki will help attendees:

• Learn how your business and employees can adapt to modern updates without slowing momentum
• Discover the alignment of 7 critical success factors of sport analogous to the alignment of business departments & divisions
• Acquire tools champions use to pick up and reenergize after challenges
• Understanding how and why a strong goal can help increase profits
• Finding passion and drive to increase customer and employee retention
• Help everyone take ownership in the company's or group's success
• Develop tools for dealing with stress and high pressure moments
• Discover how to handle healthy competition to land on top
• Gaining the ability to chart clear paths and create new opportunities

The participants will recognize and be able to apply the skills it takes to be a champion in the workplace. Nikki will help guests increase output, become more productive and learn their true potential through a motivating and captivating story.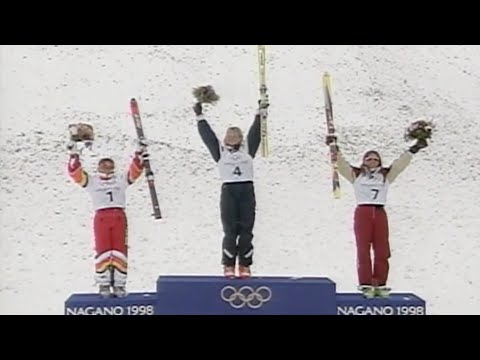 What is Nikki Stone's speaking fee?
The typical range for Nikki Stone's speaking fee is $6,000–$15,000. The low end of the fee range represents their standard virtual fee. The high end of the fee range represents their standard fee for a US-based in-person speaking engagement. Appearances which require an extended schedule of activities or international travel will possibly exceed this fee range. Speaker fees update frequently. To receive a personalized quote for Nikki Stone to speak at your event, please consult with a Key Speakers advisor for up to date information and assistance.
What factors influence the speaker's fee?
Other factors that influence a keynote speaker's fee include their reputation, expertise, demand, experience, duration of the presentation, travel requirements for the event location, and any additional services, activities or customization options they offer.
Are travel expenses included in the speaker's fee?
Travel expenses are typically not included in the listed speaker's fee and are quoted separately. If the speaker needs to travel internationally, fees will be higher. These expenses may include airfare, accommodation, ground transportation at home and in the event city, and meals. We can provide more detailed information about travel expenses and arrangements once you've selected a speaker.
How do I book Nikki Stone for my event?
The speaker booking process typically involves the following steps:
Browse our website or reach out to a Key Speakers advisor through our website to explore speaker ideas.
Select a keynote speaker based on their expertise, experience, and suitability for your event.
Contact Key Speakers to confirm the speaker's availability, fees, and any unique requirements. We can also help negotiate fees and terms.
Submit a firm offer to extend the invite to your speaker. These details will be used to create an agreement once the speaker accepts.
All parties coordinate and finalize the terms of the booking, including contract terms and conditions.
Confirm the booking by signing the contract and making the necessary payments.
What types of events do keynote speakers typically speak at?
Keynote speakers can speak at a wide range of events, virtual or in person, including conferences, corporate meetings, industry conventions, seminars, workshops, fundraising galas, educational programs, and other special occasions where an inspirational or informative address is desired.
How do I select the right keynote speaker for my event?
When selecting a keynote speaker, consider the following factors:
The speaker's expertise and knowledge relevant to your event's theme or industry.
Their speaking style, ability to engage the audience, and deliver impactful messages.
Past client testimonials, reviews, or references.
The speaker's availability and fee within your budget.
What are the payment terms and conditions?
A deposit is required upon signing the contract, with the remaining balance due 2–4 weeks before the event. If the event is taking place within 30 days, the full balance is due upon signing.
How far in advance should I book a keynote speaker?
It is generally advisable to book a keynote speaker as early as possible, especially if you have a specific speaker in mind or if your event is during a peak season holiday. Ideally, booking a speaker three to six months in advance can increase the chances of securing your desired speaker.
Can you help me with the logistics and technical requirements for the speaker's presentation?
Yes, we can assist you with the logistics and technical requirements for the speaker's presentation. We stay actively involved during pre-event planning to coordinate with you and ensure that the necessary audiovisual equipment, staging, lighting, and other technical aspects are in place for a successful presentation.
Are there any special requirements or accommodations that need to be considered for the speaker?
Keynote speakers may have specific requirements or accommodations that need to be considered, such as travel arrangements, accommodation preferences, dietary restrictions, or accessibility needs. Some speakers have a performance rider we include in the contract, others have minimal requirements.
Do keynote speakers offer customization options for their presentations?
Yes, many keynote speakers offer customization options for their presentations. They can tailor their content, examples, or case studies to align with your event's theme, industry, or specific audience. Discuss your customization needs with us so we can guide you accordingly.
Can the speaker participate in pre-event activities such as panel discussions or Q&A sessions?
Some keynote speakers are open to participating in pre-event activities such as panel discussions, Q&A sessions, or meet-and-greet sessions. Please share your specific requirements with us during the firm offer phase, so we can work on getting you everything you need.
How long is a typical keynote speech?
The duration of a standard keynote speech can vary depending on the speaker and the event's schedule. Typically, keynote speeches range from 30 minutes to 90 minutes, including any Q&A sessions or interactive elements. Some speakers can accommodate half or full day sessions and extended keynotes. Discuss the desired duration with your representative to determine the appropriate length for participation.
Can I provide feedback or reviews about the speaker's performance?
Yes, we encourage and appreciate feedback about the speaker's performance as well as our services. You can share your feedback via email after the event, or via our survey feedback form. Your feedback can help them improve our services and assist other clients in making informed decisions.
Are there any discounts or special offers available for booking multiple speakers or multiple events?
Often, yes. It's worth inquiring about such possibilities with your Key Speakers representative to explore any available cost-savings options.
Why book Nikki Stone though Key Speakers?
We provide a comprehensive service that takes the guesswork out of hiring a speaker—from speaker selection to logistics to post-event feedback. We know you have lots of responsibilities on top of finding and coordinating event speakers, so having a committed and proactive partner on your side that is an expert with the talent booking process is crucial. Every time you book a speaker with Key, your dedicated events manager will support you throughout the entire planning process. We work closely with you from speaker selection to post-event success and always ensure that your needs are addressed first.
We help you negotiate contractual details such as speaker fees and travel terms so that you end up with the most favorable deal. Leave the fine print to us so you can focus on other aspects of your event. Key Speakers mediates and absorbs some of the contractual risks that inherently come with booking a keynote speaker.
With our highly communicative booking and proposal model, you'll never be left in the dark with the status of your speaker. We pride ourselves on speedy response time and always keep you updated on all new developments relating to your event. Our experienced agents are personable (after our morning coffee!) and always eager to do whatever it takes to secure a fantastic speaker for your event.
To put it simply, Key Speakers is your one-stop resource for finding, booking and managing speakers for your event. We do the heavy lifting for you. Our dedicated and knowledgeable advisors ensure that your speaker's message and personal brand perfectly align to your event objectives.
Remember that the specific details and offerings may vary among different speakers, so it's always recommended to consult with your Key Speakers representative for accurate information and assistance.
Speaker Fee Range:
$6,000–$15,000
*Ranges are a guideline only, with the low end representing the speaker's virtual fee and the high end representing their in-person fee. Fees are subject to change. Contact us for an exact quote.
Travels From:
Utah
Related Categories:
Request Nikki Stone
Connect with us to learn more about booking this speaker for your event.