Speaker Fee Range:
$5,000–$20,000
*Ranges are a guideline only, with the low end representing the speaker's virtual fee and the high end representing their in-person fee. Fees are subject to change. Contact us for an exact quote.
Travels From:
Pennsylvania
Related Categories:
Gene Marks
Best-Selling Author, Forbes Technology Columnist
A past columnist for both The New York Times and The Washington Post, Gene now writes regularly for The Hill, The Philadelphia Inquirer, Forbes, Entrepreneur, The Washington Times, and The Guardian.
Gene is a best-selling author and has written 5 books on business management, specifically geared towards small and medium sized companies. His most recent is Want More Cash? 100+ Ideas And Strategies For Increasing Your Company's Cash Flow This Year.

Nationally, Gene appears regularly on Fox Business, MSNBC, as well as CBS Eye on the World with John Batchelor and SiriusXM's Wharton Business Channel where he talks about the financial, economic and technology issues that affect business leaders today.
Through his keynotes and breakout sessions, Gene helps business owners, executives and managers understand the political, economic and technological…
CHATGPT, AI, AND BEYOND: Game-Changing Technologies That Will Impact Your Industry

You've read about ChatGPT, Microsoft's Copilot, Google's Bard/Duet and other AI tools that will be changing the way we work, both in the short and longer term. As a business leader you want to leverage this technology to increase both productivity and profits. So what should you know now? Where should you be investing? During this fast-moving, informative and entertaining presentation, Forbes Technology columnist and consultant Gene Marks will share his thoughts on the biggest technology and AI trends that will affect your business in the near and long term and help you make the right investment decisions.

Gene will cover the following topics:
• An overview of artificial intelligence, what it means and how it works
• A discussion of how ChatGPT and related systems can be used right now in your business
• The latest updates from Microsoft, Google, Apple and other big tech companies that will drive AI adoption in your business
• Advice for tightening up your company's data to fully leverage automation tools and an update on the latest security tools and processes for protecting your data
• Examples of how your customer relationship management, financial and HR platforms will be utilizing AI in the near and long term
• Specific AI and other technologies for your industry to review and consider
• The latest reporting and financial automation tools to increase productivity internally

CASH FLOW STRATEGIES: IDEAS AND STRATEGIES FOR INCREASING YOUR CASH FLOW THIS YEAR

Managing cash flow continues to be one of the biggest issues small business owners face. Almost two thirds of small business owners are regularly stressed or have anxiety about cash flow concerns. In this economic downturn never has intelligent cash flow management been more important. Join CPA, Author, and Columnist Gene Marks who will discuss some of the latest trends, technologies, best practices and strategies that smart business managers are implementing to manage their cash flow and build reserves to see them through to future growth.

FROM WASHINGTON TO YOUR WORKPLACE: Tactics and strategies the smartest leaders are making to navigate and grow in 2024 and 2025

The Midterms are over. Inflation remains sticky. Labor is still in short supply. AI is taking over the world and succession planning is now a bigger challenge. What's next for your business? What are other businesses doing to navigate their ways towards growth and profitability in 2024 and beyond? How are they attracting and retaining talent? What technologies are they investing in? What are you now to build value in your business for future generations...or buyers? How will regulations from DC and your state impact your business and what steps should you be taking now to prepare yourself? During this fast paced, entertaining and extremely valuable discussion, Gene will go over real life, feet-on-the-ground strategies and tactics that smart leaders are using to navigate their way through the new political environment and the current economic slowdown and position their companies for future growth. During this presentation,

Gene will cover some of these topics:
• An update on congressional initiatives that will impact your industry
• Strategies smart companies are using this year to navigate inflation and supply chain issues
• Tactics that forward-thinking leaders are using to not only retain their best employees during a downturn but to attract new talent
• A look at a few little known metrics that give the best indication of our economic future
• Cash flow moves managers are making now to ensure they have adequate reserves for the downturn
• The latest technologies that are attracting investments from small and mid-sized companies and which are helping to keep overhead low and profits growing
• How smart businesses are saving money even as healthcare costs rise

THE FUTURE OF WORK: HOW SMART LEADERS ARE BUILDING THE BEST WORKPLACES

One of the biggest challenges faced by business owners today is attracting and retaining great people. Join founder of The Marks Group, Author, and Columnist Gene Marks for this entertaining and fast moving session. Gene will touch on some of the most important employee related issues in your company including: How trends and regulations in minimum wage, paid time off, and overtime will impact your ability to find and motivate employees, innovative perks and benefits the big companies offer that you can too, the newest and innovative cloud based technologies that are helping companies of all sizes recruit, manage, compensate and make them more attractive to work for, a review of the most recent legislation regarding retirement plans. And much more!

YOUR TAX BILL IS TOO HIGH: STRATEGIES AND TIPS FOR REDUCING YOUR CORPORATE AND INDIVIDUAL TAX EXPENSE

Whether you're a financial person or not, this presentation is critical for your business. Why? Because taxes represent the biggest expense you have in your organization and personally. Minimizing your tax expense will free up capital to invest, hire and save. Knowing the tax breaks and incentives that you can use will help you defer the costs of bringing on great people and growing your business. Both the 2017 Tax Reform bill and recent legislation like the Inflation Reduction Act include significant provisions that have a material impact on your business — and personal life too. But that's just the beginning! You don't need to be a financial expert to understand all the ins and outs of tax legislation. You just need to know the issues and questions to ask your accountant. That's the objective of this presentation. Join author, columnist and CPA Gene Marks for a fast paced, entertaining but very detailed discussion of how tax reform will affect you, your company and your employees.

PASSING THE TORCH AND SECURING YOUR FUTURE: SUCCESSION PLANNING OPTIONS AND STRATEGIES FOR BUILDING A HIGHLY VALUABLE BUSINESS

The average age of the U.S. small business owner is about 53 years old, which means that many will be looking to transition from business owner to retirement in the years to come. But what's the best strategy for you? What are the considerations for passing your business down to family members? What options do you have for selling your company? How should you best prepare your company — and your finances — to best take advantage of today's tax and business laws? Join "The Succession Advisor" Columnist for Accounting Today and Certified Public Accountant Gene Marks for a fast paced, entertaining and informative discussion where you will better understand your best succession actions you should be taking that benefit yourself, your family and others connected to your business.

THE DARK SIDE OF THE INTERNET: PROTECTING YOUR COMPANY FROM A CYBER-ATTACK

Currently a $1.5 trillion market, the cyber crime economy continues to grow. Is your business prepared with the security it needs to protect against a cyber attack? In 2023, the workforce is more virtual than ever, making cybersecurity a priority for every business.the years to come. Join nationally recognized technology columnist for Forbes, best-selling author, and technology consultant Gene Marks for a fast paced, entertaining and data filled presentation where he will share with you advice, lessons and actions to position your company for security in the years to come.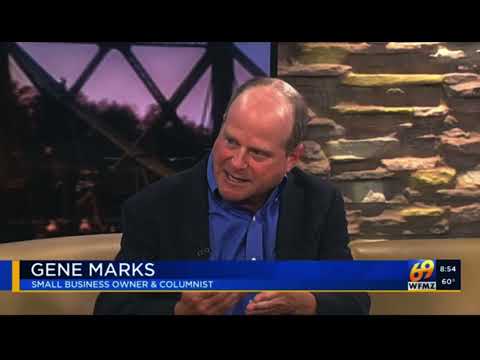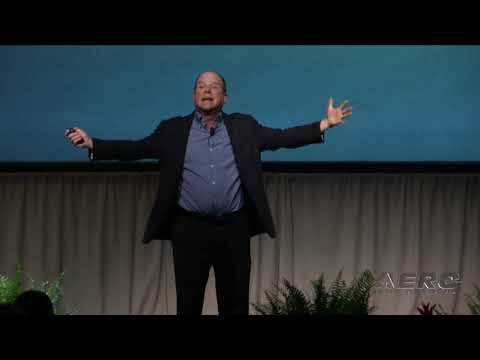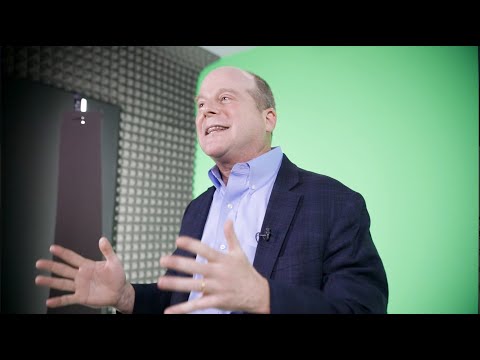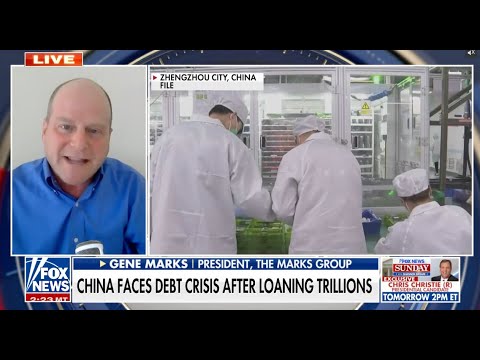 What is Gene Marks's speaking fee?
The typical range for Gene Marks's speaking fee is $5,000–$20,000. The low end of the fee range represents their standard virtual fee. The high end of the fee range represents their standard fee for a US-based in-person speaking engagement. Appearances which require an extended schedule of activities or international travel will possibly exceed this fee range. Speaker fees update frequently. To receive a personalized quote for Gene Marks to speak at your event, please consult with a Key Speakers advisor for up to date information and assistance.
What factors influence the speaker's fee?
Other factors that influence a keynote speaker's fee include their reputation, expertise, demand, experience, duration of the presentation, travel requirements for the event location, and any additional services, activities or customization options they offer.
Are travel expenses included in the speaker's fee?
Travel expenses are typically not included in the listed speaker's fee and are quoted separately. If the speaker needs to travel internationally, fees will be higher. These expenses may include airfare, accommodation, ground transportation at home and in the event city, and meals. We can provide more detailed information about travel expenses and arrangements once you've selected a speaker.
How do I book Gene Marks for my event?
The speaker booking process typically involves the following steps:
Browse our website or reach out to a Key Speakers advisor through our website to explore speaker ideas.
Select a keynote speaker based on their expertise, experience, and suitability for your event.
Contact Key Speakers to confirm the speaker's availability, fees, and any unique requirements. We can also help negotiate fees and terms.
Submit a firm offer to extend the invite to your speaker. These details will be used to create an agreement once the speaker accepts.
All parties coordinate and finalize the terms of the booking, including contract terms and conditions.
Confirm the booking by signing the contract and making the necessary payments.
What types of events do keynote speakers typically speak at?
Keynote speakers can speak at a wide range of events, virtual or in person, including conferences, corporate meetings, industry conventions, seminars, workshops, fundraising galas, educational programs, and other special occasions where an inspirational or informative address is desired.
How do I select the right keynote speaker for my event?
When selecting a keynote speaker, consider the following factors:
The speaker's expertise and knowledge relevant to your event's theme or industry.
Their speaking style, ability to engage the audience, and deliver impactful messages.
Past client testimonials, reviews, or references.
The speaker's availability and fee within your budget.
What are the payment terms and conditions?
A deposit is required upon signing the contract, with the remaining balance due 2–4 weeks before the event. If the event is taking place within 30 days, the full balance is due upon signing.
How far in advance should I book a keynote speaker?
It is generally advisable to book a keynote speaker as early as possible, especially if you have a specific speaker in mind or if your event is during a peak season holiday. Ideally, booking a speaker three to six months in advance can increase the chances of securing your desired speaker.
Can you help me with the logistics and technical requirements for the speaker's presentation?
Yes, we can assist you with the logistics and technical requirements for the speaker's presentation. We stay actively involved during pre-event planning to coordinate with you and ensure that the necessary audiovisual equipment, staging, lighting, and other technical aspects are in place for a successful presentation.
Are there any special requirements or accommodations that need to be considered for the speaker?
Keynote speakers may have specific requirements or accommodations that need to be considered, such as travel arrangements, accommodation preferences, dietary restrictions, or accessibility needs. Some speakers have a performance rider we include in the contract, others have minimal requirements.
Do keynote speakers offer customization options for their presentations?
Yes, many keynote speakers offer customization options for their presentations. They can tailor their content, examples, or case studies to align with your event's theme, industry, or specific audience. Discuss your customization needs with us so we can guide you accordingly.
Can the speaker participate in pre-event activities such as panel discussions or Q&A sessions?
Some keynote speakers are open to participating in pre-event activities such as panel discussions, Q&A sessions, or meet-and-greet sessions. Please share your specific requirements with us during the firm offer phase, so we can work on getting you everything you need.
How long is a typical keynote speech?
The duration of a standard keynote speech can vary depending on the speaker and the event's schedule. Typically, keynote speeches range from 30 minutes to 90 minutes, including any Q&A sessions or interactive elements. Some speakers can accommodate half or full day sessions and extended keynotes. Discuss the desired duration with your representative to determine the appropriate length for participation.
Can I provide feedback or reviews about the speaker's performance?
Yes, we encourage and appreciate feedback about the speaker's performance as well as our services. You can share your feedback via email after the event, or via our survey feedback form. Your feedback can help them improve our services and assist other clients in making informed decisions.
Are there any discounts or special offers available for booking multiple speakers or multiple events?
Often, yes. It's worth inquiring about such possibilities with your Key Speakers representative to explore any available cost-savings options.
Why book Gene Marks though Key Speakers?
We provide a comprehensive service that takes the guesswork out of hiring a speaker—from speaker selection to logistics to post-event feedback. We know you have lots of responsibilities on top of finding and coordinating event speakers, so having a committed and proactive partner on your side that is an expert with the talent booking process is crucial. Every time you book a speaker with Key, your dedicated events manager will support you throughout the entire planning process. We work closely with you from speaker selection to post-event success and always ensure that your needs are addressed first.
We help you negotiate contractual details such as speaker fees and travel terms so that you end up with the most favorable deal. Leave the fine print to us so you can focus on other aspects of your event. Key Speakers mediates and absorbs some of the contractual risks that inherently come with booking a keynote speaker.
With our highly communicative booking and proposal model, you'll never be left in the dark with the status of your speaker. We pride ourselves on speedy response time and always keep you updated on all new developments relating to your event. Our experienced agents are personable (after our morning coffee!) and always eager to do whatever it takes to secure a fantastic speaker for your event.
To put it simply, Key Speakers is your one-stop resource for finding, booking and managing speakers for your event. We do the heavy lifting for you. Our dedicated and knowledgeable advisors ensure that your speaker's message and personal brand perfectly align to your event objectives.
Remember that the specific details and offerings may vary among different speakers, so it's always recommended to consult with your Key Speakers representative for accurate information and assistance.
Speaker Fee Range:
$5,000–$20,000
*Ranges are a guideline only, with the low end representing the speaker's virtual fee and the high end representing their in-person fee. Fees are subject to change. Contact us for an exact quote.
Travels From:
Pennsylvania
Related Categories:
Request Gene Marks
Connect with us to learn more about booking this speaker for your event.