Speaker Fee Range:
$10,000–$15,000
*Ranges are a guideline only, with the low end representing the speaker's virtual fee and the high end representing their in-person fee. Fees are subject to change. Contact us for an exact quote.
Travels From:
Illinois
Related Categories:
Bill Benjamin
Emotional Intelligence, Performance and Leadership Expert
Bill Benjamin is a top emotional intelligence keynote speaker and a thought leader on the subjects of leadership and peak performance. He is a regular contributor to CEO magazine, Training Magazine as well as other leadership publications.
Bill has an authentic approach that resonates with the audience and especially with those that might be typically resistant to the important relationship between 'soft-skills' and exceptional leadership. A natural storyteller, he balances anecdotes with science and research to engage all types of participants. When he is not speaking, Bill spends time working with senior leaders and their teams at Fortune 500 companies helping them overcome the barriers that often hold them back from reaching their full potential.
As a math and computer science guy, Bill discovered the power of managing emotions while he was working in the technology industry. Bill is very…
You Won't Win if You Can't Keep Your Best People: Leveraging the Science of Emotional Intelligence


With 40-70% of people contemplating leaving their jobs, the challenge of retaining your best and brightest has never been more important.

But you won't keep and engage them if you rely on pay, benefits or cool job titles.

It's been a challenging two years and people are getting burned out and overwhelmed, yet they are now facing increased uncertainty, change, and the pressure to deliver with limited resources. What they need to be successful in this environment is a

manager who is equipped with the skills of Emotional Intelligence (EI).

A manager who, in times of stress, can tune in to the needs of their directs and help them grow, be resilient and productive.

Unfortunately, at the very time your people have this critical need, pressure is pushing your well intentioned managers to become more command and control, and less connected to their people, causing your best to consider greener pastures. It doesn't have to be this way.

In this powerful virtual or live experience, your managers and leaders will learn how to:
-Grow their skills of Emotional Intelligence so they can tune into the challenges their people are facing.
-Lead with empathy

and

edge, to drive increased retention, engagement and performance
-Use brain-based strategies to manage their own stress and emotions so they can be resilient, a source of calm in your organization and coach people to be their best in the most trying situations.
-Influence & engage others who are at a distance and create the conditions to keep best and brightest, which is the key to winning in 2022.

Why Avoiding Difficult (Last 8%) Situations You Face is Sabotaging Your Best Performance


Most people struggle to have the impact they want to have because they lack the tools to confront the more difficult conversations they face. Avoiding difficult conversations, decisions, and tasks, what we call Last 8% Situations, not only handicaps an organization's ability to adapt and win but disengages their most important resource, their people.

Now is not the time to play safe. As you face a new post-pandemic normal, tough decisions and conversations will have to be made about how you work (and where) in order to realize your organization's success.

In this powerful virtual program, your people will learn specific tools to:
-Engage in the difficult conversations and decisions that lead to a high performing culture that drives innovation, engagement, and success.
-Create an environment of high psychological safety so people are not afraid to offer new and different ideas, the key to innovation.
-Work better, together, in a virtual environment where people struggle to stay focused through long days on Zoom.

"This virtual keynote exceeded my expectations. I learned something new hearing about the research on the Last 8% and our brain responses."
– Deloitte

Are You an Exceptional Leader: Why Meeting Your Biggest Challenges has Everything to Do with Leading Under Pressure


Your organization, like others, is facing big challenges: whether it is an accelerated rate of change, threat of disruption, ambitious targets or aggressive competition. Your people experience these organizational challenges as pressure, which can result in diminished performance, lower engagement, and an inability to deal with change. It doesn't have to be this way. Research is clear that some leaders are better prepared to handle and lead their people through these challenges more than others. In this powerful keynote, based on the NY Times best-selling book, Performing Under Pressure, The Science of Doing Your Best When it Matters Most, your audience will learn how to leverage pressure to help them get to the other side of performance and succeed in achieving their most challenging goals.

In this cutting-edge keynote your team will learn:

▪ What exceptional leaders do differently from the average, to help their people manage change and perform at their best.
▪ How to build a culture ready to take "smart risks' and innovate.
▪ Specific tools to leverage pressure and help others get to the next level of performance.

The Science of Emotional Intelligence:The Missing Ingredient Behind Building a Highly Engaged Organizational Culture


Why would anyone want to be led you? This is the single most important question a manager or leader needs to ask themselves if they want to unlock the potential and creativity of their people. The reason your employees get up in the morning and choose to be engaged and productive has nothing to do with a manager's level of IQ or technical capabilities, it has everything to do with their manager's level of Emotional Intelligence (EI). The research is clear that Emotional Intelligence is the single most important driver of an engaged, results-driven, highly effective workforce, especially in environments that are undergoing significant change and disruption.

In this interactive keynote, your team will discover:

▪ What the brain does under pressure and specific tools to manage it more effectively.
▪ Self-awareness: understanding the impact your leadership style has on your people.
▪ Strategies to manage emotions when there is tension and conflict.
▪ How to win the hearts and minds of your people by connecting to the emotions that drive their behavior.
▪ Engaging stories from the frontlines of leaders who are stepping up and winning in the most challenging pressure-filled circumstances.

All Change is Personal


"People change what they do less because they are given analysis that shifts their thinking than because they are shown a truth that influences their feelings." – John Kotter

The usual approach to change does not take into consideration the human brain and its neurological realities. The brain's primary hardwired mission is 'first, keep alive.' When change is coming the brain senses personal danger and all too often its built-in responses are to trigger emotions that cause people to resist and prevent change. This is the major reason why over 80% of change efforts fail.

In this program, you will:
-Learn what Last 8% situations are and how they impact the personal aspect of change
-Understand what happens to your brain in face of change, uncertainty, and pressure
-Specific tools and strategies to manage emotions so you can deal effectively with change
-Understand how to apply the strategies to increase resilience, as well as promote creativity and innovation.

This powerful program is delivered by Bill Benjamin, of the Institute for Health and Human Potential, who contributed to the New York Times best seller, Performing Under Pressure. Bill has degrees in Mathematics and Computer Science and has worked with people in high pressure environments including Goldman Sachs, Intel, NASA, The U.S Marines, The Federal Reserve Bank and Surgeons, to name a few.

How to Perform Under Pressure


Your people are facing the most intense challenge of their careers, yet most continue to rely on their IQ and technical skills to manage through. It's not enough.

To survive, your organization needs to be agile and see opportunities where others do not. Your team needs to learn how to work effectively with others who are, themselves, under pressure themselves.

In this powerful program, your team will learn:
-Specific tools learned from working with high performers in the NFL, NBA, Olympic teams, Navy seals, Goldman Sachs, Intel, among others to be more adaptable, resilient, collaborative and opportunistic.
-How to manage their brain so they think, perform and lead under pressure.
-The single most important daily habit that increases focus and decreases burnout
-This virtual program is based on a 12,000-person study we did for our New York Times bestselling book, Performing Under Pressure

"Best online presentation I have ever attended. Different than the usual: interactive and engaging, yet highly substantive. Huge success."
– Morgan Stanley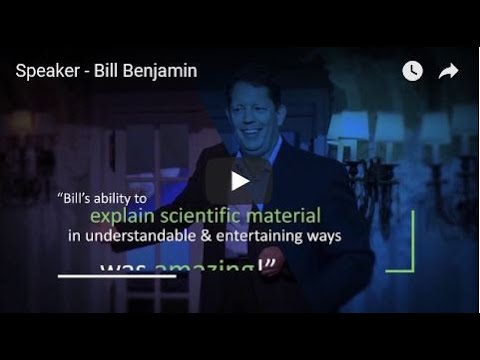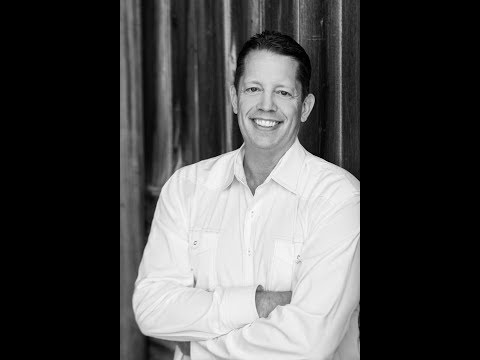 What is Bill Benjamin's speaking fee?
The typical range for Bill Benjamin's speaking fee is $10,000–$15,000. The low end of the fee range represents their standard virtual fee. The high end of the fee range represents their standard fee for a US-based in-person speaking engagement. Appearances which require an extended schedule of activities or international travel will possibly exceed this fee range. Speaker fees update frequently. To receive a personalized quote for Bill Benjamin to speak at your event, please consult with a Key Speakers advisor for up to date information and assistance.
What factors influence the speaker's fee?
Other factors that influence a keynote speaker's fee include their reputation, expertise, demand, experience, duration of the presentation, travel requirements for the event location, and any additional services, activities or customization options they offer.
Are travel expenses included in the speaker's fee?
Travel expenses are typically not included in the listed speaker's fee and are quoted separately. If the speaker needs to travel internationally, fees will be higher. These expenses may include airfare, accommodation, ground transportation at home and in the event city, and meals. We can provide more detailed information about travel expenses and arrangements once you've selected a speaker.
How do I book Bill Benjamin for my event?
The speaker booking process typically involves the following steps:
Browse our website or reach out to a Key Speakers advisor through our website to explore speaker ideas.
Select a keynote speaker based on their expertise, experience, and suitability for your event.
Contact Key Speakers to confirm the speaker's availability, fees, and any unique requirements. We can also help negotiate fees and terms.
Submit a firm offer to extend the invite to your speaker. These details will be used to create an agreement once the speaker accepts.
All parties coordinate and finalize the terms of the booking, including contract terms and conditions.
Confirm the booking by signing the contract and making the necessary payments.
What types of events do keynote speakers typically speak at?
Keynote speakers can speak at a wide range of events, virtual or in person, including conferences, corporate meetings, industry conventions, seminars, workshops, fundraising galas, educational programs, and other special occasions where an inspirational or informative address is desired.
How do I select the right keynote speaker for my event?
When selecting a keynote speaker, consider the following factors:
The speaker's expertise and knowledge relevant to your event's theme or industry.
Their speaking style, ability to engage the audience, and deliver impactful messages.
Past client testimonials, reviews, or references.
The speaker's availability and fee within your budget.
What are the payment terms and conditions?
A deposit is required upon signing the contract, with the remaining balance due 2–4 weeks before the event. If the event is taking place within 30 days, the full balance is due upon signing.
How far in advance should I book a keynote speaker?
It is generally advisable to book a keynote speaker as early as possible, especially if you have a specific speaker in mind or if your event is during a peak season holiday. Ideally, booking a speaker three to six months in advance can increase the chances of securing your desired speaker.
Can you help me with the logistics and technical requirements for the speaker's presentation?
Yes, we can assist you with the logistics and technical requirements for the speaker's presentation. We stay actively involved during pre-event planning to coordinate with you and ensure that the necessary audiovisual equipment, staging, lighting, and other technical aspects are in place for a successful presentation.
Are there any special requirements or accommodations that need to be considered for the speaker?
Keynote speakers may have specific requirements or accommodations that need to be considered, such as travel arrangements, accommodation preferences, dietary restrictions, or accessibility needs. Some speakers have a performance rider we include in the contract, others have minimal requirements.
Do keynote speakers offer customization options for their presentations?
Yes, many keynote speakers offer customization options for their presentations. They can tailor their content, examples, or case studies to align with your event's theme, industry, or specific audience. Discuss your customization needs with us so we can guide you accordingly.
Can the speaker participate in pre-event activities such as panel discussions or Q&A sessions?
Some keynote speakers are open to participating in pre-event activities such as panel discussions, Q&A sessions, or meet-and-greet sessions. Please share your specific requirements with us during the firm offer phase, so we can work on getting you everything you need.
How long is a typical keynote speech?
The duration of a standard keynote speech can vary depending on the speaker and the event's schedule. Typically, keynote speeches range from 30 minutes to 90 minutes, including any Q&A sessions or interactive elements. Some speakers can accommodate half or full day sessions and extended keynotes. Discuss the desired duration with your representative to determine the appropriate length for participation.
Can I provide feedback or reviews about the speaker's performance?
Yes, we encourage and appreciate feedback about the speaker's performance as well as our services. You can share your feedback via email after the event, or via our survey feedback form. Your feedback can help them improve our services and assist other clients in making informed decisions.
Are there any discounts or special offers available for booking multiple speakers or multiple events?
Often, yes. It's worth inquiring about such possibilities with your Key Speakers representative to explore any available cost-savings options.
Why book Bill Benjamin though Key Speakers?
We provide a comprehensive service that takes the guesswork out of hiring a speaker—from speaker selection to logistics to post-event feedback. We know you have lots of responsibilities on top of finding and coordinating event speakers, so having a committed and proactive partner on your side that is an expert with the talent booking process is crucial. Every time you book a speaker with Key, your dedicated events manager will support you throughout the entire planning process. We work closely with you from speaker selection to post-event success and always ensure that your needs are addressed first.
We help you negotiate contractual details such as speaker fees and travel terms so that you end up with the most favorable deal. Leave the fine print to us so you can focus on other aspects of your event. Key Speakers mediates and absorbs some of the contractual risks that inherently come with booking a keynote speaker.
With our highly communicative booking and proposal model, you'll never be left in the dark with the status of your speaker. We pride ourselves on speedy response time and always keep you updated on all new developments relating to your event. Our experienced agents are personable (after our morning coffee!) and always eager to do whatever it takes to secure a fantastic speaker for your event.
To put it simply, Key Speakers is your one-stop resource for finding, booking and managing speakers for your event. We do the heavy lifting for you. Our dedicated and knowledgeable advisors ensure that your speaker's message and personal brand perfectly align to your event objectives.
Remember that the specific details and offerings may vary among different speakers, so it's always recommended to consult with your Key Speakers representative for accurate information and assistance.
Speaker Fee Range:
$10,000–$15,000
*Ranges are a guideline only, with the low end representing the speaker's virtual fee and the high end representing their in-person fee. Fees are subject to change. Contact us for an exact quote.
Travels From:
Illinois
Related Categories:
Request Bill Benjamin
Connect with us to learn more about booking this speaker for your event.