Speaker Fee Range:
$8,000–$15,000
*Ranges are a guideline only, with the low end representing the speaker's virtual fee and the high end representing their in-person fee. Fees are subject to change. Contact us for an exact quote.
Travels From:
Texas
Related Categories:
Garrison Wynn
Humorous Motivational Speaker; Author,
The REAL Truth About Success
With talents that established him as a Fortune 500 leader and professional stand-up comedian, Garrison Wynn, CSP, fuses comic timing and research to deliver motivational business expertise. For 20 years, he has given keynote presentations to clients (such as American Express, Wells Fargo, Oracle and NASA) at corporate and association events. He wrote the Amazon bestseller The Real Truth about Success, coauthored the Amazon #1 bestseller The Cowbell Principle and has been a weekly contributor to the Washington Post. In his teens, he debuted the world's first video gaming system (Odyssey) with baseball legend Hank Aaron; and as a young man, Wynn spent six years touring comedy clubs with the top names in the business. He went on to create and market products still being sold in 30 countries.
Garrison helps people make the jump…
Value-Based Leadership - Making Employee Engagement Actually Happen




We hear the term "employee engagement" a lot these days; we also hear how recognition, goal alignment and a clear path to success can create it. But how can an individual positively influence the opinions his or her employees and coworkers have about their job? This highly entertaining session, backed by Evolve Performance Group research across 46 countries (and combined with over 70 years of Gallup survey data) shows that the thing people value most is feeling valuable! It gives the specific communication tools that anyone can use to dramatically reduce resistance to change, difficult behavior and employee turnover. The impact of this program reaches far beyond the session itself, creating an emotional shift that fuels immediate implementation.

Making the Most of Difficult Situations - Changing Markets, Changing Times


This funny, insightful change management keynote combines relationship building with no-fluff motivation and change to deliver real solutions in uncertain times. Change management speaker and business relationship expert Garrison Wynn examines the challenges we face and shows how we can laugh at our problems while using them as catalysts for success. This session covers a lot of ground and provides no-cost, easily implemented, proven solutions that your people can use right away. Easily Customized Segments Include:

-New people, new products and new approach
-Dealing with new leadership direction
-How to get "buy-in" on change quickly
-Nobody wants to be a "senior beginner"
-Embracing mergers and acquisitions
-Dealing with the resistance to change
-Technology changes and procedural shifts
-Change makes us better?
-Action and adaptability creates opportunity

Influence in Action - How to Consistently Hold People Accountable




Great ideas are rarely good enough to get people to take action. Sound, well-structured logic regularly loses out to mediocre ideas from leaders who really know how to influence. This high-impact, research-based session focuses on revealing the true key to accountability: not intelligence or strategy, but an understanding of what makes people feel valuable. In this entertaining, interactive and sometimes brutally honest session, Garrison shows executives how to create a culture of accountability, even among employees at different performance levels. You'll learn how to push your average and low performers to reach a higher level and how to hold ego-driven top performers accountable without causing them (or you) to lose the will to live.

Getting Great Results - Turning Talent into Performance




In this keynote, results from the largest management survey ever conducted are combined with real-life management and leadership solutions to get the most from your people, regardless of their skill level. Participants learn how to manage their ego-driven top producers, how to listen like leaders and make their people feel heard, how to hire for talent and turn it into top performance, how to create a culture of excellence with their most promising people and how to help their low performers fight their way to the middle.

Communicating Change Management - How Management Can Motivate People To Listen




Resistance to change is the issue. Change happens; and while we can't control much of the world changing around us, we can control how we respond. We can choose to anticipate and embrace changes or resist them. When things change, people are afraid they will no longer be experts. They will have to learn the new way, and no one wants to be a continuous senior beginner. Our studies show that to make change work, we have to prove to our key people that the change means getting better (or at least equal) results than the old way, assure them that their experience has value, and then get them to spread that message through the organization. When you tell someone you know exactly how they feel, you rob them of their uniqueness. Our three-year study of top communicators showed that when someone tells you their core issues and you say, "we had a situation exactly like that last month, and as a matter fact the guy looked just like you, and this is what we did," you create your own resistance. They will then try to show you how their problems are special and need more of your attention. However, if you acknowledge the difficulty of their problem and then share your experience in similar situations (the key word being similar), they are more likely to use your solutions.

Millennial Loyality - Keeping and Attracting Top Young Talent




People in their 20s don't want what their parents wanted from a job. They are also more likely to live at home and less likely to put up with a work environment that cramps their style. What a shift in mindset! Attracting the young people needed to replace your retiring workforce (and making sure they stay long enough to make a difference) is crucial for your organization's future. This entertaining yet heavily researched program shows business owners, leaders and managers how to adapt their organization into a company young people want to work for and how to establish a culture they do not want to leave. Besides actually having a work force 10 years from now, the benefits include improved performance and heightened accountability from the millennials who represent your company's future.

Inclusion + Tolerance = Success: Creating a Diverse Culture that Drives Performance




Having a culture that includes and supports all people is more than just a moral obligation. It is a critical and commonly overlooked ingredient for success. An alloy is stronger and has more applications than something made of just one material, and research shows the same is true for high-performance teams. This entertaining session (heavily supported by research from Gallup, MIT and Rutgers) shows that tolerance leads to awareness and understanding that creates long-term value. From attracting top young talent with a culture they'll support to fostering the diversity of thought that is the foundation of creativity, this high-energy program is a great kickoff keynote or closing session for your Inclusion and Diversity Conference.

Change is Mandatory ... Stress is Optional




Change is something we all have to deal with, but the stress that accompanies change is more of choice. In this heavily researched session, Garrison applies his signature humor to a very serious topic. This fun, comprehensive program offers tools and tips for getting through big change with very little stress. More importantly, it creates an emotional shift for attendees as they see how much control they have over how change affects them. This session also shows attendees how stress is more about what we believe than it is about what is actually happening. From embracing big transitions in technology to dealing with growth or downsizing, this presentation helps leaders, employees and customers implement necessary changes with minimal resistance.

Influencing Safety for All Generations: How to get total buy-in from everyone




Whether you are trying to reduce your number of recordables or prevent a good safety record from creating complacency, this entertaining, customized presentation is more than just a safe bet. It will get you laughing, learning and motivated to create a culture of safety. With a focus on generational differences, the program explains why older employees get stuck in their ways and why younger people are more likely to snap a picture of a fire than run from it! Garrison is an authentic guy, with a varied background in manufacturing and finance and even six years of touring as a professional stand-up comedian. In his teens he worked with Magnavox and baseball legend Hank Aaron; and at age 27, he was the youngest department head in a Fortune 500 company's history. Garrison not only survived a chemical plant explosion but also developed safety products still being sold in 30 countries! He is the author of the bestseller The REAL Truth About Success, has co-authored with Stephen Covey and has been a weekly contributor to the Washington Post. Garrison's presentation goes beyond a magnetic performance; it leaves you with research-based solutions from his Fortune 100 client list that you can implement right away.

Change = Success Creating Transition without Revolution


Success is almost always about working well with others to get the best possible results. The issue is that not everyone agrees on what is important, and it becomes difficult to get everyone on board when change is required to create or maintain success. Also, some people are so set in their ways and resistant to change that they see everything through a filter of suspicion. Or worse, things get overly dramatic or stressful and can develop into a "blame distribution" environment that affects morale and productivity. In this entertaining and inspirational research-based session, best-selling author Garrison Wynn shows how leaders, managers, and supervisors can achieve cohesion without manipulation, and to create clear, unified actions to quickly resolve conflicts. You'll find out how to make sure people value your opinion, respect your decisions (and the organization's new way), and quickly turn resistance into workable collaborations.


During Organizational Change, Perception Equals Reality




The level of stress an employee feels during organizational change is proportional to the level of perceived threat. Managers need to anticipate and adjust their communication to minimize the perception of threat during change. Garrison Wynn's change management keynote presentations address common problems leaders and change management teams face during mergers, acquisitions and organizational change using high-impact humor, research results from highly successfully managers and organizations, customized content based on interviews and/or change assessments with your key people.

The Truth about Success: Communicating Safety


Garrison's presentation can be tailored to focus on what's most important to your group. Motivation, safety, communication and success tools mixed the way you like it. Below are segments that can be used to build a customized 30-minute to 1hr session.

What really motivates people to be safe: The truth about influence
How to get people to listen to you
We are our brother's keeper
How to communicate safety to people who do not want to hear it
The truth about trust: Team building in action
Dealing with generational differences: How we see things differently
Dealing with the motivationally impaired
Avoiding blame distribution: Working better together
Getting buy-in and changing behaviors
How to be right without making people wrong
Making change work: Dealing with resistance
Staying motivated by motivating others to be safe

The Real Truth about Generational Differences




When relating to younger crowds, people love to say "I was young once." The truth is, "No, you weren't!"—at least not in a way that compares with today's youth. You were young whenever that was, which is not now. And younger workers, you might occasionally hear about your attitude of entitlement, as though you somehow did this to yourself! Despite the friction that can arise when generations misunderstand each other, intergenerational teams are simply better at getting the job done. Grounded in behavioral research, this entertaining session reveals how and why this is so. Segments include: (1) real tolerance (true acceptance), (2) understanding each generation's peculiarities and (3) how each generation's contributions heighten a team's success factor. A multigenerational audience will be amused, enlightened and, best of all, equipped with solutions that make an immediate positive impact. Available in leadership and team versions.

Keeping Top Talent




Your most talented employees have options: they can leave. However, the people who suck are with you for life! So, how do you make sure your company's culture is set up to keep the people you need to succeed? The answers lie in insights drawn from Gallup's largest survey, corroborated by feedback from Garrison's clients. Over the past 23 years, he has worked with literally all of the Fortune 500 companies, whose leaders have shared what has worked and what hasn't. What these leaders and Gallup's survey reveal is that people don't work for companies; they work for their direct supervisors. In addition, they need to know how their efforts help the entire company while seeing a future for themselves. In this presentation, Garrison discussed how can you make that kind of culture happen.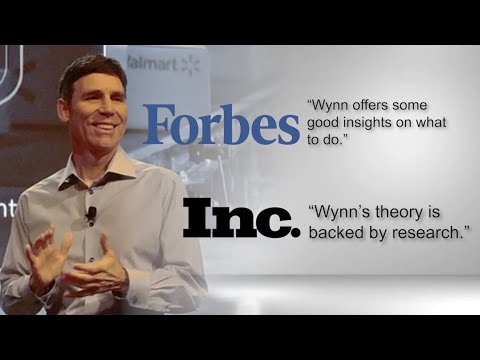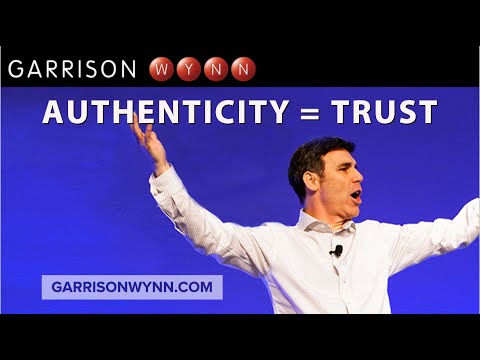 What is Garrison Wynn's speaking fee?
The typical range for Garrison Wynn's speaking fee is $8,000–$15,000. The low end of the fee range represents their standard virtual fee. The high end of the fee range represents their standard fee for a US-based in-person speaking engagement. Appearances which require an extended schedule of activities or international travel will possibly exceed this fee range. Speaker fees update frequently. To receive a personalized quote for Garrison Wynn to speak at your event, please consult with a Key Speakers advisor for up to date information and assistance.
What factors influence the speaker's fee?
Other factors that influence a keynote speaker's fee include their reputation, expertise, demand, experience, duration of the presentation, travel requirements for the event location, and any additional services, activities or customization options they offer.
Are travel expenses included in the speaker's fee?
Travel expenses are typically not included in the listed speaker's fee and are quoted separately. If the speaker needs to travel internationally, fees will be higher. These expenses may include airfare, accommodation, ground transportation at home and in the event city, and meals. We can provide more detailed information about travel expenses and arrangements once you've selected a speaker.
How do I book Garrison Wynn for my event?
The speaker booking process typically involves the following steps:
Browse our website or reach out to a Key Speakers advisor through our website to explore speaker ideas.
Select a keynote speaker based on their expertise, experience, and suitability for your event.
Contact Key Speakers to confirm the speaker's availability, fees, and any unique requirements. We can also help negotiate fees and terms.
Submit a firm offer to extend the invite to your speaker. These details will be used to create an agreement once the speaker accepts.
All parties coordinate and finalize the terms of the booking, including contract terms and conditions.
Confirm the booking by signing the contract and making the necessary payments.
What types of events do keynote speakers typically speak at?
Keynote speakers can speak at a wide range of events, virtual or in person, including conferences, corporate meetings, industry conventions, seminars, workshops, fundraising galas, educational programs, and other special occasions where an inspirational or informative address is desired.
How do I select the right keynote speaker for my event?
When selecting a keynote speaker, consider the following factors:
The speaker's expertise and knowledge relevant to your event's theme or industry.
Their speaking style, ability to engage the audience, and deliver impactful messages.
Past client testimonials, reviews, or references.
The speaker's availability and fee within your budget.
What are the payment terms and conditions?
A deposit is required upon signing the contract, with the remaining balance due 2–4 weeks before the event. If the event is taking place within 30 days, the full balance is due upon signing.
How far in advance should I book a keynote speaker?
It is generally advisable to book a keynote speaker as early as possible, especially if you have a specific speaker in mind or if your event is during a peak season holiday. Ideally, booking a speaker three to six months in advance can increase the chances of securing your desired speaker.
Can you help me with the logistics and technical requirements for the speaker's presentation?
Yes, we can assist you with the logistics and technical requirements for the speaker's presentation. We stay actively involved during pre-event planning to coordinate with you and ensure that the necessary audiovisual equipment, staging, lighting, and other technical aspects are in place for a successful presentation.
Are there any special requirements or accommodations that need to be considered for the speaker?
Keynote speakers may have specific requirements or accommodations that need to be considered, such as travel arrangements, accommodation preferences, dietary restrictions, or accessibility needs. Some speakers have a performance rider we include in the contract, others have minimal requirements.
Do keynote speakers offer customization options for their presentations?
Yes, many keynote speakers offer customization options for their presentations. They can tailor their content, examples, or case studies to align with your event's theme, industry, or specific audience. Discuss your customization needs with us so we can guide you accordingly.
Can the speaker participate in pre-event activities such as panel discussions or Q&A sessions?
Some keynote speakers are open to participating in pre-event activities such as panel discussions, Q&A sessions, or meet-and-greet sessions. Please share your specific requirements with us during the firm offer phase, so we can work on getting you everything you need.
How long is a typical keynote speech?
The duration of a standard keynote speech can vary depending on the speaker and the event's schedule. Typically, keynote speeches range from 30 minutes to 90 minutes, including any Q&A sessions or interactive elements. Some speakers can accommodate half or full day sessions and extended keynotes. Discuss the desired duration with your representative to determine the appropriate length for participation.
Can I provide feedback or reviews about the speaker's performance?
Yes, we encourage and appreciate feedback about the speaker's performance as well as our services. You can share your feedback via email after the event, or via our survey feedback form. Your feedback can help them improve our services and assist other clients in making informed decisions.
Are there any discounts or special offers available for booking multiple speakers or multiple events?
Often, yes. It's worth inquiring about such possibilities with your Key Speakers representative to explore any available cost-savings options.
Why book Garrison Wynn though Key Speakers?
We provide a comprehensive service that takes the guesswork out of hiring a speaker—from speaker selection to logistics to post-event feedback. We know you have lots of responsibilities on top of finding and coordinating event speakers, so having a committed and proactive partner on your side that is an expert with the talent booking process is crucial. Every time you book a speaker with Key, your dedicated events manager will support you throughout the entire planning process. We work closely with you from speaker selection to post-event success and always ensure that your needs are addressed first.
We help you negotiate contractual details such as speaker fees and travel terms so that you end up with the most favorable deal. Leave the fine print to us so you can focus on other aspects of your event. Key Speakers mediates and absorbs some of the contractual risks that inherently come with booking a keynote speaker.
With our highly communicative booking and proposal model, you'll never be left in the dark with the status of your speaker. We pride ourselves on speedy response time and always keep you updated on all new developments relating to your event. Our experienced agents are personable (after our morning coffee!) and always eager to do whatever it takes to secure a fantastic speaker for your event.
To put it simply, Key Speakers is your one-stop resource for finding, booking and managing speakers for your event. We do the heavy lifting for you. Our dedicated and knowledgeable advisors ensure that your speaker's message and personal brand perfectly align to your event objectives.
Remember that the specific details and offerings may vary among different speakers, so it's always recommended to consult with your Key Speakers representative for accurate information and assistance.
Speaker Fee Range:
$8,000–$15,000
*Ranges are a guideline only, with the low end representing the speaker's virtual fee and the high end representing their in-person fee. Fees are subject to change. Contact us for an exact quote.
Travels From:
Texas
Related Categories:
Request Garrison Wynn
Connect with us to learn more about booking this speaker for your event.