Speaker Fee Range:
Travels From:
Florida
Related Categories:
David Glickman
Clean, Clever, Customized Corporate and Healthcare Comedy
David Glickman has been a professional speaker and entertainer for over twenty five years and has presented over 2000 programs. Before transitioning from "show business" to "business shows," he worked with everyone from The Beach Boys to Steve Martin and performed at private parties for singer Gloria Estefan and former President Jimmy Carter.
He has appeared on "Evening At The Improv" and several other national television shows—including the national PBS special "Miami Comedy Fest," for which he also served as the Executive Producer.
Not content to rely solely on outside opportunities for bookings during those years, David opened his very own comedy club in Miami. Despite its unlikely location in the lounge of a Howard Johnson hotel, the club grew into the most popular comedy venue in Miami.
One club led to another, and eventually David was operating a chain of comedy clubs, both in South…
Off the Top of My Head - Improvisation Exercises For Creativity & Thinking On Your Feet




In the same way that traditional exercise can hone your body's muscles, there are exciting improvisation exercises that can hone your brain's 'muscles.' These fun-filled exercises will increase your ability for Problem-Solving, Brainstorming, Quicker Decision-Making, Collaboration, Handling Risk and Sharpening Your Focus. All participation in the improv games is strictly voluntary—attendees can "play"—or simply sit back and observe and learn. Either way, the skills you learn in this Breakout Session will be invaluable for your success at both work and at home. It is a safe, judgment-free environment that just happens to be the most fun you'll ever have while you're learning!

Master of Ceremonies - Ensuring Your Entire Event Is Presented Professionally, Punctually & Hilariously




David Glickman has more on-stage experience as a Master of Ceremonies than any other Keynote Speaker working today. In his years of owning comedy clubs, he strategically positioned himself solely in the Emcee position, so that he could control the flow of the program, complement the material of the other performers, bring the energy level of the program up or down as necessary, and 'save' the show if there were any comedy 'disasters'. He also used those years of stage time as Emcee to refine his skills and learn the art & science of the role. (And anyone who doesn't believe that emceeing is both an art and a science hasn't done it very much.) When David transitioned from "show business" to "business shows" he was able to take those highly-developed skills as a Master of Ceremonies to the corporate stage. Since that time, many meeting planners have experienced the amazing value and benefits of having David serve both as a Keynote Speaker and as the Master of Ceremonies for the entire event. It guarantees consistency for the agenda and hilarity throughout the event for the audience.

Custom Corporate Comedy - When You Just Want To Laugh!




If you're looking for a program that's strictly entertainment, this one's for you! With Custom Corporate Comedy, no two programs are ever alike. This program of clean, clever, customized material is all about YOUR people, YOUR industry, YOUR products, YOUR services. Your group will be incredibly impressed when they realize that you have had the program created exclusively for them and for this event. David presents the most current and relevant humor for your group's specific industry or place of employment. He can also include a comedic take on any theme or initiative that your group is embracing (or resisting)!

Prescription-Strength Humor Exclusively For Healthcare Professionals




Open your mouth and say "Ha!" You've never seen a funnier way of looking at Medical Technology, HIPAA, Patient Relations, Managed Care, Medical Specialists, Healthcare Bureaucracy, the Pharmaceutical Industry, Joint Commission, HCAHPS, CMS, and much more! "A Dose of Healthcare Humor" is designed to positively address situations and frustrations that the typical healthcare professional deals with in his or her job—in an incredibly entertaining way.It's non-offensive, non-invasive humor—both clean and clever. And it qualifies for CE and CME! David Glickman puts the med in comedy and the Comedy in Medicine.

Changing Your Perspective To Produce Powerful Results




Why is everyone so serious? Just look around the average workplace and you'll see most employees dealing with the stress of constant change, increased expectations, and having to do more with less. Well, the bad news is that those stressors are probably not going away any time soon. But the good news—the awesome news—is that there's another way to approach them. Another way that successfully removes the stress that accompanies these challenges—and transforms them into coping strategies that will have you laughing instead of loathing. Certified Speaking Professional David Glickman will teach you how Funny Is The New Serious. He will show you how by simply changing your perspective you will experience a profound way of handling whatever challenges life sends your way. "Funny Is The New Serious" is not so much a typical general session 'speech' as it is a full-blown high-energy one-man show. It's got observational humor, funny visuals & props, hilarious song parodies, and a big "rock and roll" finish! All of which serve as a delivery mechanism for a very powerful message. BONUS: In addition to his prepared material, David will also sit through any general sessions that precede his, logistics permitting, and then offer an 'instant comedic summary' of the other programs as part of his presentation. In addition to the entertainment value, this segment of David's keynote provides a very effective reinforcement of any other messages and themes that have been offered throughout your event.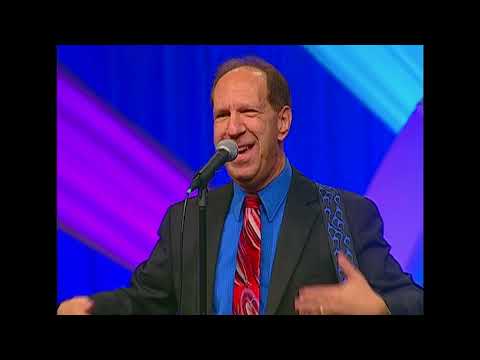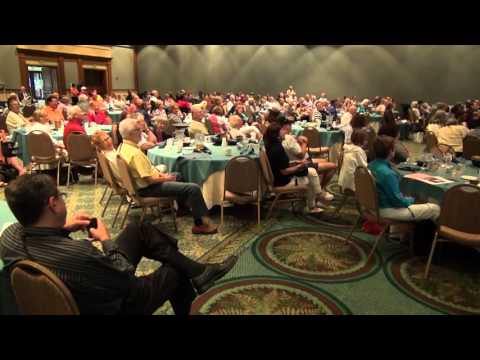 What factors influence the speaker's fee?
Other factors that influence a keynote speaker's fee include their reputation, expertise, demand, experience, duration of the presentation, travel requirements for the event location, and any additional services, activities or customization options they offer.
Are travel expenses included in the speaker's fee?
Travel expenses are typically not included in the listed speaker's fee and are quoted separately. If the speaker needs to travel internationally, fees will be higher. These expenses may include airfare, accommodation, ground transportation at home and in the event city, and meals. We can provide more detailed information about travel expenses and arrangements once you've selected a speaker.
How do I book David Glickman for my event?
The speaker booking process typically involves the following steps:
Browse our website or reach out to a Key Speakers advisor through our website to explore speaker ideas.
Select a keynote speaker based on their expertise, experience, and suitability for your event.
Contact Key Speakers to confirm the speaker's availability, fees, and any unique requirements. We can also help negotiate fees and terms.
Submit a firm offer to extend the invite to your speaker. These details will be used to create an agreement once the speaker accepts.
All parties coordinate and finalize the terms of the booking, including contract terms and conditions.
Confirm the booking by signing the contract and making the necessary payments.
What types of events do keynote speakers typically speak at?
Keynote speakers can speak at a wide range of events, virtual or in person, including conferences, corporate meetings, industry conventions, seminars, workshops, fundraising galas, educational programs, and other special occasions where an inspirational or informative address is desired.
How do I select the right keynote speaker for my event?
When selecting a keynote speaker, consider the following factors:
The speaker's expertise and knowledge relevant to your event's theme or industry.
Their speaking style, ability to engage the audience, and deliver impactful messages.
Past client testimonials, reviews, or references.
The speaker's availability and fee within your budget.
What are the payment terms and conditions?
A deposit is required upon signing the contract, with the remaining balance due 2–4 weeks before the event. If the event is taking place within 30 days, the full balance is due upon signing.
How far in advance should I book a keynote speaker?
It is generally advisable to book a keynote speaker as early as possible, especially if you have a specific speaker in mind or if your event is during a peak season holiday. Ideally, booking a speaker three to six months in advance can increase the chances of securing your desired speaker.
Can you help me with the logistics and technical requirements for the speaker's presentation?
Yes, we can assist you with the logistics and technical requirements for the speaker's presentation. We stay actively involved during pre-event planning to coordinate with you and ensure that the necessary audiovisual equipment, staging, lighting, and other technical aspects are in place for a successful presentation.
Are there any special requirements or accommodations that need to be considered for the speaker?
Keynote speakers may have specific requirements or accommodations that need to be considered, such as travel arrangements, accommodation preferences, dietary restrictions, or accessibility needs. Some speakers have a performance rider we include in the contract, others have minimal requirements.
Do keynote speakers offer customization options for their presentations?
Yes, many keynote speakers offer customization options for their presentations. They can tailor their content, examples, or case studies to align with your event's theme, industry, or specific audience. Discuss your customization needs with us so we can guide you accordingly.
Can the speaker participate in pre-event activities such as panel discussions or Q&A sessions?
Some keynote speakers are open to participating in pre-event activities such as panel discussions, Q&A sessions, or meet-and-greet sessions. Please share your specific requirements with us during the firm offer phase, so we can work on getting you everything you need.
How long is a typical keynote speech?
The duration of a standard keynote speech can vary depending on the speaker and the event's schedule. Typically, keynote speeches range from 30 minutes to 90 minutes, including any Q&A sessions or interactive elements. Some speakers can accommodate half or full day sessions and extended keynotes. Discuss the desired duration with your representative to determine the appropriate length for participation.
Can I provide feedback or reviews about the speaker's performance?
Yes, we encourage and appreciate feedback about the speaker's performance as well as our services. You can share your feedback via email after the event, or via our survey feedback form. Your feedback can help them improve our services and assist other clients in making informed decisions.
Are there any discounts or special offers available for booking multiple speakers or multiple events?
Often, yes. It's worth inquiring about such possibilities with your Key Speakers representative to explore any available cost-savings options.
Why book David Glickman though Key Speakers?
We provide a comprehensive service that takes the guesswork out of hiring a speaker—from speaker selection to logistics to post-event feedback. We know you have lots of responsibilities on top of finding and coordinating event speakers, so having a committed and proactive partner on your side that is an expert with the talent booking process is crucial. Every time you book a speaker with Key, your dedicated events manager will support you throughout the entire planning process. We work closely with you from speaker selection to post-event success and always ensure that your needs are addressed first.
We help you negotiate contractual details such as speaker fees and travel terms so that you end up with the most favorable deal. Leave the fine print to us so you can focus on other aspects of your event. Key Speakers mediates and absorbs some of the contractual risks that inherently come with booking a keynote speaker.
With our highly communicative booking and proposal model, you'll never be left in the dark with the status of your speaker. We pride ourselves on speedy response time and always keep you updated on all new developments relating to your event. Our experienced agents are personable (after our morning coffee!) and always eager to do whatever it takes to secure a fantastic speaker for your event.
To put it simply, Key Speakers is your one-stop resource for finding, booking and managing speakers for your event. We do the heavy lifting for you. Our dedicated and knowledgeable advisors ensure that your speaker's message and personal brand perfectly align to your event objectives.
Remember that the specific details and offerings may vary among different speakers, so it's always recommended to consult with your Key Speakers representative for accurate information and assistance.
Speaker Fee Range:
Travels From:
Florida
Related Categories:
Request David Glickman
Connect with us to learn more about booking this speaker for your event.