Speaker Fee Range:
$12,000–$20,000
*Ranges are a guideline only, with the low end representing the speaker's virtual fee and the high end representing their in-person fee. Fees are subject to change. Contact us for an exact quote.
Travels From:
California
Related Categories:
Marilyn Tam
Global Business & Humanitarian Leader & Best Selling Author
Marilyn Tam, Ph.D. is a speaker, best selling author, consultant, board-certified executive/corporate coach, CEO of Marilyn Tam & Co. and founder and Executive Director of Us Foundation. She was formerly the CEO of Aveda Corp., President of Reebok Apparel and Retail Group, Vice President of Nike Inc. and also a successful entrepreneur who has built four companies.
Inc. Magazine ranks her as one of the top 100 Leadership Speakers in the world. She has been selected as one of the Top 10 inspirational business speakers by one of the best professional speakers' bureaus. Brand Channel lists her as one of the four most prominent names in Ethical Business globally. Marilyn is a contributing writer to Thrive Global/Medium on how to live a successful, happy, healthy and dynamically balanced life.
She grew up as an abused and neglected child in Hong Kong. She left home as a…
Lean In – Is that the Magic? The Choices and Challenges of Attaining Happiness and Success




Having achieved the fabled professional success the popular concept, "lean in" alludes to, Marilyn Tam shares the insight on what it really means. "Having it all" is a fallacy; we cannot have it all at the same time. The multiple roles and expectations for a woman in the 21

st

century is impossible for any single person to achieve and maintain. The conflicting and demanding expectations have resulted in a measureable global decrease in women's happiness over the past 40 years and also in comparison to men's in all the 35 developed nations.

Hear stories, learn the tools and the skills each person needs to attain the happiness and success as they personally define it.


The Role of Business in the 21st Century




The 21

st

Century is a wired and interconnected world, which has modified the roles and responsibilities of business. Business is no longer, if it ever was, only focused on the sole pursuit of the current Profit & Loss statement. It is now an integral and dynamic part of the global community, economy, environment and culture. For business to thrive in these circumstances, clarification of the mission and principles of the organization is needed.

Companies, non-profit organizations, sovereign nations and cultures are converging. How do we ensure a healthy bottom line for everyone? What is our future? Marilyn shares four defining principles for maintaining integrity in business and in life. With real life stories of wins and mistakes told with humor and lessons learned, you will take away key principles and action steps to better navigate in today's fast changing world.

Leadership Excellence, How You Can Achieve It




To be a successful Leader in the 21

st

Century takes new skills and awareness. Fresh managerial tools and talents are needed to deal with today's global business and the tighter and more visible connections between all aspects of the development, production and consumption cycle. In addition to standard business and finance, leaders have to include the impact on cultural, social and environmental factors. Learn from Marilyn's international business and humanitarian experience on how to be the more effective and productive in business and life while creating collaborative and lasting relationships.

Marilyn will discuss how to define your mission and the principles and actions steps to ensure a cohesive, productive and energized team. Strategy and outlook into how to plan and lead in today's tumultuous and interconnected business environment will be covered. She will help you review your personal leadership style and how to enhance it to increase effective communication and maximum sustainable profitable growth and development of your organization.

Living the Life of Your Dreams - Life Balance: How to Juggle Work, Home, Personal and Spiritual Health


The conflicting expectations and conditioning that people have been bombarded with makes them vulnerable to feeling unsatisfied, second rate and confused. Uncertain economic times, the incessant marketing message of "you can have it all" and the hyper-speed of change is hitting people so hard that they are oftentimes reduced to feeling despair in being able to attain any semblance of a balanced life – and even more critically, economic sustainability.

This hunger and fear is driving the collective unconsciousness. "Life Balance: How to Juggle Work, Home, Personal and Spiritual Health" is packed with motivation, encouragement, and practical resources for a happier more satisfying life.

Marilyn shares from her own experience as well as from the numerous experts whom she has worked and interviewed in her career and life. You will hear stories and practical examples of both success and failures that lead to the development of Life Balance. Learn practical actionable principles and tools to be able prioritize, allocate resources and balance your life demands to greater success, inner peace and happiness.

Women in the Workplace and Marketplace


McKinsey & Company's survey showed that better financial returns, recruitment, retention, customer relations and business decisions are the benefits of a more gender balanced organization. In today's highly competitive and interconnected world, women are invaluable to any enterprise. Yet cultural biases and structural obstacles hinder women's progress. This is a loss for the company as much as it is for women. For a business to succeed and continue to thrive today, it needs to fully utilize all the resources available.

Tam will share the key factors that helped her become a successful woman in business and discuss her personal experience as a corporate leader, woman, business consultant, and humanitarian. You will learn the elements needed to attain success and happiness as a woman in business, and how to support and foster the development of women in business. Included in the presentation will be how to deal with "glass walls" as well as glass ceiling.

Diversity & Inclusion: How to Reap the Rich Harvest of Culture, Creativity and Community


The demographics of the world's population are rapidly changing. In the USA, 2020 is the year nonwhite children becomes the majority of USA children. Between 2041 - 2046 ethnic minority will comprise the majority of the USA population. In 2050, 58% of the world's population growth will be coming from Africa. Learning how to benefit from diversity and to be a leader in a more diverse and global world is a challenge and an opportunity. The only way to prosper and grow in the 21st century is to embrace and leverage diversity. Learn how to successfully integrate diversity into your organization and network to create an inclusive, productive and thriving culture for ongoing success, employee and customer engagement and retention. Hear stories, learn principles, tools and action steps from Marilyn Tam's global business, humanitarian, and consulting experience to become a more successful global leader.

A key focus is on helping leaders and employees understand how to adapt and grow their unique leadership styles to foster a multicultural workplace and attract and engage employees from across the cultural and diverse spectrum. Marilyn Tam is a self-made immigrant woman of color, you will learn from someone who has actually "walked the walk".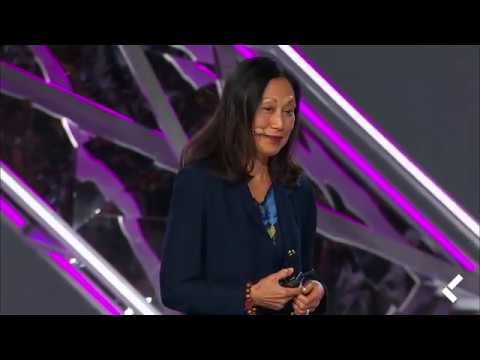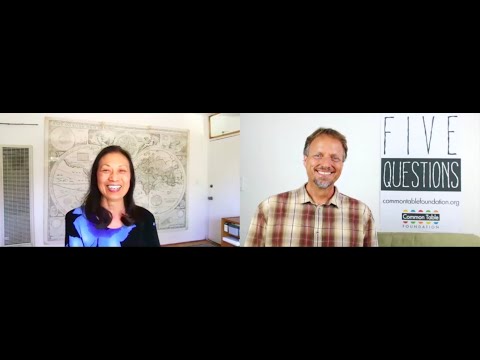 What is Marilyn Tam's speaking fee?
The typical range for Marilyn Tam's speaking fee is $12,000–$20,000. The low end of the fee range represents their standard virtual fee. The high end of the fee range represents their standard fee for a US-based in-person speaking engagement. Appearances which require an extended schedule of activities or international travel will possibly exceed this fee range. Speaker fees update frequently. To receive a personalized quote for Marilyn Tam to speak at your event, please consult with a Key Speakers advisor for up to date information and assistance.
What factors influence the speaker's fee?
Other factors that influence a keynote speaker's fee include their reputation, expertise, demand, experience, duration of the presentation, travel requirements for the event location, and any additional services, activities or customization options they offer.
Are travel expenses included in the speaker's fee?
Travel expenses are typically not included in the listed speaker's fee and are quoted separately. If the speaker needs to travel internationally, fees will be higher. These expenses may include airfare, accommodation, ground transportation at home and in the event city, and meals. We can provide more detailed information about travel expenses and arrangements once you've selected a speaker.
How do I book Marilyn Tam for my event?
The speaker booking process typically involves the following steps:
Browse our website or reach out to a Key Speakers advisor through our website to explore speaker ideas.
Select a keynote speaker based on their expertise, experience, and suitability for your event.
Contact Key Speakers to confirm the speaker's availability, fees, and any unique requirements. We can also help negotiate fees and terms.
Submit a firm offer to extend the invite to your speaker. These details will be used to create an agreement once the speaker accepts.
All parties coordinate and finalize the terms of the booking, including contract terms and conditions.
Confirm the booking by signing the contract and making the necessary payments.
What types of events do keynote speakers typically speak at?
Keynote speakers can speak at a wide range of events, virtual or in person, including conferences, corporate meetings, industry conventions, seminars, workshops, fundraising galas, educational programs, and other special occasions where an inspirational or informative address is desired.
How do I select the right keynote speaker for my event?
When selecting a keynote speaker, consider the following factors:
The speaker's expertise and knowledge relevant to your event's theme or industry.
Their speaking style, ability to engage the audience, and deliver impactful messages.
Past client testimonials, reviews, or references.
The speaker's availability and fee within your budget.
What are the payment terms and conditions?
A deposit is required upon signing the contract, with the remaining balance due 2–4 weeks before the event. If the event is taking place within 30 days, the full balance is due upon signing.
How far in advance should I book a keynote speaker?
It is generally advisable to book a keynote speaker as early as possible, especially if you have a specific speaker in mind or if your event is during a peak season holiday. Ideally, booking a speaker three to six months in advance can increase the chances of securing your desired speaker.
Can you help me with the logistics and technical requirements for the speaker's presentation?
Yes, we can assist you with the logistics and technical requirements for the speaker's presentation. We stay actively involved during pre-event planning to coordinate with you and ensure that the necessary audiovisual equipment, staging, lighting, and other technical aspects are in place for a successful presentation.
Are there any special requirements or accommodations that need to be considered for the speaker?
Keynote speakers may have specific requirements or accommodations that need to be considered, such as travel arrangements, accommodation preferences, dietary restrictions, or accessibility needs. Some speakers have a performance rider we include in the contract, others have minimal requirements.
Do keynote speakers offer customization options for their presentations?
Yes, many keynote speakers offer customization options for their presentations. They can tailor their content, examples, or case studies to align with your event's theme, industry, or specific audience. Discuss your customization needs with us so we can guide you accordingly.
Can the speaker participate in pre-event activities such as panel discussions or Q&A sessions?
Some keynote speakers are open to participating in pre-event activities such as panel discussions, Q&A sessions, or meet-and-greet sessions. Please share your specific requirements with us during the firm offer phase, so we can work on getting you everything you need.
How long is a typical keynote speech?
The duration of a standard keynote speech can vary depending on the speaker and the event's schedule. Typically, keynote speeches range from 30 minutes to 90 minutes, including any Q&A sessions or interactive elements. Some speakers can accommodate half or full day sessions and extended keynotes. Discuss the desired duration with your representative to determine the appropriate length for participation.
Can I provide feedback or reviews about the speaker's performance?
Yes, we encourage and appreciate feedback about the speaker's performance as well as our services. You can share your feedback via email after the event, or via our survey feedback form. Your feedback can help them improve our services and assist other clients in making informed decisions.
Are there any discounts or special offers available for booking multiple speakers or multiple events?
Often, yes. It's worth inquiring about such possibilities with your Key Speakers representative to explore any available cost-savings options.
Why book Marilyn Tam though Key Speakers?
We provide a comprehensive service that takes the guesswork out of hiring a speaker—from speaker selection to logistics to post-event feedback. We know you have lots of responsibilities on top of finding and coordinating event speakers, so having a committed and proactive partner on your side that is an expert with the talent booking process is crucial. Every time you book a speaker with Key, your dedicated events manager will support you throughout the entire planning process. We work closely with you from speaker selection to post-event success and always ensure that your needs are addressed first.
We help you negotiate contractual details such as speaker fees and travel terms so that you end up with the most favorable deal. Leave the fine print to us so you can focus on other aspects of your event. Key Speakers mediates and absorbs some of the contractual risks that inherently come with booking a keynote speaker.
With our highly communicative booking and proposal model, you'll never be left in the dark with the status of your speaker. We pride ourselves on speedy response time and always keep you updated on all new developments relating to your event. Our experienced agents are personable (after our morning coffee!) and always eager to do whatever it takes to secure a fantastic speaker for your event.
To put it simply, Key Speakers is your one-stop resource for finding, booking and managing speakers for your event. We do the heavy lifting for you. Our dedicated and knowledgeable advisors ensure that your speaker's message and personal brand perfectly align to your event objectives.
Remember that the specific details and offerings may vary among different speakers, so it's always recommended to consult with your Key Speakers representative for accurate information and assistance.
Speaker Fee Range:
$12,000–$20,000
*Ranges are a guideline only, with the low end representing the speaker's virtual fee and the high end representing their in-person fee. Fees are subject to change. Contact us for an exact quote.
Travels From:
California
Related Categories:
Request Marilyn Tam
Connect with us to learn more about booking this speaker for your event.