Speaker Fee Range:
$56,000–$63,000
*Ranges are a guideline only, with the low end representing the speaker's virtual fee and the high end representing their in-person fee. Fees are subject to change. Contact us for an exact quote.
Travels From:
California
Related Categories:
Sekou Andrews
Grammy Nominated Artist; Motivational Poet and Strategic Presenter
Sekou Andrews is the Founder/CEO of SekouWorld, Inc., the innovator of "Poetic Voice" and one of the most successful spoken word poets in the world.
On any given day, this school-teacher-turned-entrepreneur, who built a 7-figure company on poetry, can be found keynoting at a Fortune 500 company, inspiring thousands at a concert, or performing for Barack Obama in Oprah's backyard. Sekou is the creator of "poetic voice" – a cutting-edge speaking category that seamlessly fuses inspirational speaking with spoken word poetry, like "Hamilton" meets "TED". This innovative blend of strategic storytelling, thought leadership, spoken word, theater and comedy humanizes content, making it entertaining, moving and memorable. Sekou's accomplishments include an ABA "Entrepreneur of the Year" award, two Independent Music Awards, two National Poetry Slam championships, three Helen Hayes Awards, six CLIO awards, the most JPF music awards in history, and the first GRAMMY nomination for "Best Spoken…
Stage Might X




Scientists say that humans use about 15% of our brainpower. Too many public speakers and business leaders use about 15% of their speaking power. Sekou Andrews has developed an innovative, proven system to help your team unlock the 85% of their dynamic communication power…called Stage Might. Warning: You can't access it thinking like a speaker! For the first time ever, your team will learn the techniques of rockstar performers (actors, songwriters, comedians, improv artists) applied to business to help you add some star power to your sales and marketing… some Beyoncé to your boardroom… some Pacino to your pitch! This will be the most fun you've had learning effective techniques from OUTSIDE of your industry to STAND OUT within your industry. Your team's 85% is waiting for them!

Insist On Story: Strategic Storytelling Secrets for Success




The best way to connect with a human being, is to BE a human being. As marketing dynamics shift and consumers connect with brands on a more personal level, the world's most successful companies are finally embracing that no communication tool is more effective toward this than storytelling. The power of this creative and eye-opening training can be summed up in 3 transformative words: Insist on Story. As the world's leading poetic voice, Sekou Andrews has created a successful business helping organizations tell their most powerful stories to show them the best versions of themselves so they can live into it. Now he's helping your organizations develop this skill, by teaching your sales, marketing, communications and senior leadership teams how to embed data and information into stories that deliver inspiration. Once you learn to view your messages through a storytelling lens, your eyes open to the wealth of opportunities to use strategic storytelling at every touch point of your messaging to enroll your audience more deeply into your vision.

How to "Awesomefy" Your Life




Want to help your audience celebrate their awesomocity? This talk is like gifting your audience with their own, personal, halftime-at-the-Superbowl- Al-Pacino-locker-room speech! Sekou shares inspirational insight and personal development concepts to help you transcend dark days and challenging seasons. By the time you're done laughing your stress off while learning how to reignite your passion, confidence and balance, you will want to share these infectiously creative take- aways with everyone you care about to remind them to "LIVE WHAT YOU LOVE," be the "LITTLE EXTRA CUP," and "ALWAYS VACUUM WITH A SMILE." Based on "The Awesome Anthem" - one of Sekou most popular videos featuring Quincy Jones,

New Money




This speech, in various forms, has been shared with diverse audiences – from TEDxWallstreet and Conscious Capitalism, to Speak & Write to Make Millions and the GAP. It's bold message dances between creating the discomfort necessary to compel change and fostering the inspiration necessary to ignite possibility. Beginning with the statement "This year, it's about the money!" Sekou then journeys through the process of redefining wealth, from the most self-serving definitions of wealth to the most holistic. "True wealth is not defined by whether I can pay for it, but whether I can pay it forward." Remind your attendees to invest in themselves and their communities, and "make dollars that make change" by learning to get rich quick with NEW MONEY.

The Pinky Promise of Care




Providing quality healthcare is a beautiful topic. Patient safety and medical error … not so much. So Sekou transforms this important but challenging issue into a rollercoaster ride of laughter and tears that holds every team member accountable for keeping patients safe. The fact that this speech consistently leaves audiences carrying Sekou's pinky promise pledge back to their facilities, pinning it on their walls, and sharing it with their team is proof of how poetic voice can turn what some consider the un-sexiest of topics into powerful anthems.

Love Affair with Healthcare




What if you could remind your audience of the moment they fell in love with healthcare? What if you could reignite the passion in providers – caregivers, executives, and housekeeping alike - to connect with patients on a human, heartfelt level? What if you could take your entire healthcare community on a laughter and tear-filled journey that renews their vows to provide the best quality care. If you could do that - write a love poem to healthcare that makes your audience fall back in love with it - this keynote is how it would sound.

How to Light Fires With Your Voice




There is something burning within you. It is the passionate, powerful, and profitable version of you. It is the light you have to guide others through darkness. It's your purpose on this planet that is spark away from being fulfilled. Sekou Andrews, the world's leading poetic voice, will share his personal journey of innovation, inspiration and perseverance that will ignite your audience into a bonfire of purpose, passion, profit, and personal growth.

The Motion In Our Ocean




If you follow a rainbow all the way to the end, it lands in the ocean with a big splash! This is how waves are made." Inspired by hilarious grade school theories on making waves, Sekou reminds us that "it's not that the kids don't know the real science behind waves, it's just that we like their version better." And so begins this convention-challenging keynote on thinking bold and being unafraid to make waves in your industry. Sharing pivotal moments of defiance from his and other barrier-breaking companies, Sekou reminds business leaders that to become a "leading swami of transformational tsunamis" you have to be willing to make the kind of big splashes that can lead to gold at the end of your rainbow.

Happily & Beyond: Success Through Storytelling




Storytelling is transforming how innovative companies market, engage customers, and do business. Sekou has helped audiences – from sales teams and marketers to grantwriters and techies – understand how to embed information into engaging stories that reach consumers on a human level. Pulling key material from Sekou's executive training on storytelling, this speech is rich with strategic insight on how to find the story in your data, as well as Sekou's usual energetic, interactive, high-powered brand of storytelling that will help your company celebrate it's perpetual "Happily Ever After."

Rockstar Secrets for Speakers, Executives & Leaders




Of the top 3 things people fear most – spiders, public speaking and death – only two can kill you… (especially death). Not only will stage fright NOT kill you, when you convert it to stage MIGHT it will make YOU the killer. You will kill the speech, crush the pitch, and rock the presentation by learning how to PERFORM your speech like a rockstar. The fun and interactive keynote is perfect for leaders, entrepreneurs, executives, and anyone else who wants to become a more dynamic communicator but doesn't know how to unlock that power. Stage Might is a training system that teaches the powerful techniques of songwriters, comedians, actors and improv artists and applies them to business communication. Sekou Andrews will help your audience take off their speaker hats, put on their performer hats, and learn from outside of their industry in order to stand out within their industry.

Mastering the Digital Disruption Dance Floor




Have you heard of the new dance? It's not the Macarena or the Wobble. Not the Whip or the Nae Nae. It's the 3D – The Digital Disruption Dance. The Technology Tango. The Cyber Salsa. And all the cool kids are doing it. So all of the competitive companies must learn it. Your choreographer, Sekou Andrews, delivers a roller-coaster keynote unlike anything you've experienced. It not only speaks to the impact of disruption on businesses... it embodies it! Just when your audience thinks they know where the talk is going, it turns on a dime, while offering valuable insight from the voices of consumers, millennials, and digital natives who explain how you should approach them when asking for a dance. Sekou's clever, quick- paced choreography takes you on a journey from cacophony to clarity, as he inspires you to learn disruption's rhythms and catch its groove so that you can not only keep up… you can take lead!

D.I.Y. Innovation




As companies large and small grapple with how to face disruption and inspire a culture of innovation, this popular, energetic keynote reminds your audience to innovate from within first. Sekou offers a creative perspective on embracing failure, encouraging unconventional thinking and being the kind of leader who walks your innovation talk. The inspiration in this hilarious and powerful talk will hit your audience deeply when Sekou shares the personal, innovative story of his creation of a new, cutting-edge style of communication, illustrating that "Innovation is simply the difference between 'Why didn't I think of that?' and 'Why didn't I think LIKE that?'"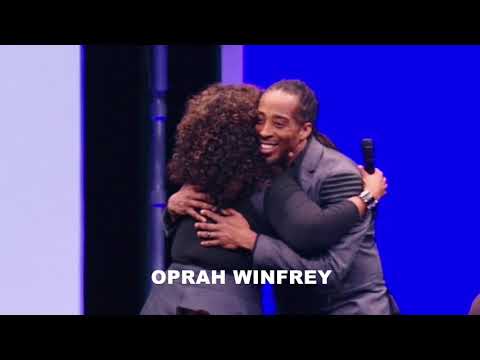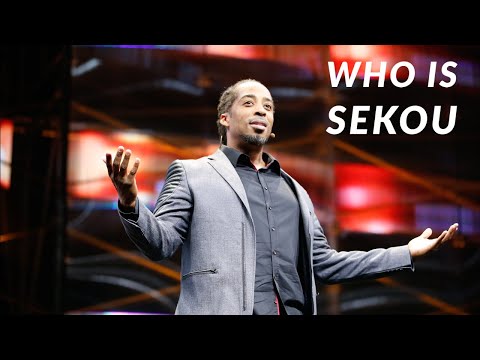 What is Sekou Andrews's speaking fee?
The typical range for Sekou Andrews's speaking fee is $56,000–$63,000. The low end of the fee range represents their standard virtual fee. The high end of the fee range represents their standard fee for a US-based in-person speaking engagement. Appearances which require an extended schedule of activities or international travel will possibly exceed this fee range. Speaker fees update frequently. To receive a personalized quote for Sekou Andrews to speak at your event, please consult with a Key Speakers advisor for up to date information and assistance.
What factors influence the speaker's fee?
Other factors that influence a keynote speaker's fee include their reputation, expertise, demand, experience, duration of the presentation, travel requirements for the event location, and any additional services, activities or customization options they offer.
Are travel expenses included in the speaker's fee?
Travel expenses are typically not included in the listed speaker's fee and are quoted separately. If the speaker needs to travel internationally, fees will be higher. These expenses may include airfare, accommodation, ground transportation at home and in the event city, and meals. We can provide more detailed information about travel expenses and arrangements once you've selected a speaker.
How do I book Sekou Andrews for my event?
The speaker booking process typically involves the following steps:
Browse our website or reach out to a Key Speakers advisor through our website to explore speaker ideas.
Select a keynote speaker based on their expertise, experience, and suitability for your event.
Contact Key Speakers to confirm the speaker's availability, fees, and any unique requirements. We can also help negotiate fees and terms.
Submit a firm offer to extend the invite to your speaker. These details will be used to create an agreement once the speaker accepts.
All parties coordinate and finalize the terms of the booking, including contract terms and conditions.
Confirm the booking by signing the contract and making the necessary payments.
What types of events do keynote speakers typically speak at?
Keynote speakers can speak at a wide range of events, virtual or in person, including conferences, corporate meetings, industry conventions, seminars, workshops, fundraising galas, educational programs, and other special occasions where an inspirational or informative address is desired.
How do I select the right keynote speaker for my event?
When selecting a keynote speaker, consider the following factors:
The speaker's expertise and knowledge relevant to your event's theme or industry.
Their speaking style, ability to engage the audience, and deliver impactful messages.
Past client testimonials, reviews, or references.
The speaker's availability and fee within your budget.
What are the payment terms and conditions?
A deposit is required upon signing the contract, with the remaining balance due 2–4 weeks before the event. If the event is taking place within 30 days, the full balance is due upon signing.
How far in advance should I book a keynote speaker?
It is generally advisable to book a keynote speaker as early as possible, especially if you have a specific speaker in mind or if your event is during a peak season holiday. Ideally, booking a speaker three to six months in advance can increase the chances of securing your desired speaker.
Can you help me with the logistics and technical requirements for the speaker's presentation?
Yes, we can assist you with the logistics and technical requirements for the speaker's presentation. We stay actively involved during pre-event planning to coordinate with you and ensure that the necessary audiovisual equipment, staging, lighting, and other technical aspects are in place for a successful presentation.
Are there any special requirements or accommodations that need to be considered for the speaker?
Keynote speakers may have specific requirements or accommodations that need to be considered, such as travel arrangements, accommodation preferences, dietary restrictions, or accessibility needs. Some speakers have a performance rider we include in the contract, others have minimal requirements.
Do keynote speakers offer customization options for their presentations?
Yes, many keynote speakers offer customization options for their presentations. They can tailor their content, examples, or case studies to align with your event's theme, industry, or specific audience. Discuss your customization needs with us so we can guide you accordingly.
Can the speaker participate in pre-event activities such as panel discussions or Q&A sessions?
Some keynote speakers are open to participating in pre-event activities such as panel discussions, Q&A sessions, or meet-and-greet sessions. Please share your specific requirements with us during the firm offer phase, so we can work on getting you everything you need.
How long is a typical keynote speech?
The duration of a standard keynote speech can vary depending on the speaker and the event's schedule. Typically, keynote speeches range from 30 minutes to 90 minutes, including any Q&A sessions or interactive elements. Some speakers can accommodate half or full day sessions and extended keynotes. Discuss the desired duration with your representative to determine the appropriate length for participation.
Can I provide feedback or reviews about the speaker's performance?
Yes, we encourage and appreciate feedback about the speaker's performance as well as our services. You can share your feedback via email after the event, or via our survey feedback form. Your feedback can help them improve our services and assist other clients in making informed decisions.
Are there any discounts or special offers available for booking multiple speakers or multiple events?
Often, yes. It's worth inquiring about such possibilities with your Key Speakers representative to explore any available cost-savings options.
Why book Sekou Andrews though Key Speakers?
We provide a comprehensive service that takes the guesswork out of hiring a speaker—from speaker selection to logistics to post-event feedback. We know you have lots of responsibilities on top of finding and coordinating event speakers, so having a committed and proactive partner on your side that is an expert with the talent booking process is crucial. Every time you book a speaker with Key, your dedicated events manager will support you throughout the entire planning process. We work closely with you from speaker selection to post-event success and always ensure that your needs are addressed first.
We help you negotiate contractual details such as speaker fees and travel terms so that you end up with the most favorable deal. Leave the fine print to us so you can focus on other aspects of your event. Key Speakers mediates and absorbs some of the contractual risks that inherently come with booking a keynote speaker.
With our highly communicative booking and proposal model, you'll never be left in the dark with the status of your speaker. We pride ourselves on speedy response time and always keep you updated on all new developments relating to your event. Our experienced agents are personable (after our morning coffee!) and always eager to do whatever it takes to secure a fantastic speaker for your event.
To put it simply, Key Speakers is your one-stop resource for finding, booking and managing speakers for your event. We do the heavy lifting for you. Our dedicated and knowledgeable advisors ensure that your speaker's message and personal brand perfectly align to your event objectives.
Remember that the specific details and offerings may vary among different speakers, so it's always recommended to consult with your Key Speakers representative for accurate information and assistance.
Speaker Fee Range:
$56,000–$63,000
*Ranges are a guideline only, with the low end representing the speaker's virtual fee and the high end representing their in-person fee. Fees are subject to change. Contact us for an exact quote.
Travels From:
California
Related Categories:
Request Sekou Andrews
Connect with us to learn more about booking this speaker for your event.