Speaker Fee Range:
$30,000–$45,000
*Ranges are a guideline only, with the low end representing the speaker's virtual fee and the high end representing their in-person fee. Fees are subject to change. Contact us for an exact quote.
Travels From:
California
Related Categories:
Jenn Lim
CEO & Chief Happiness Officer of Delivering Happiness, Culture Book Creator and Consultant at Zappos
Jenn Lim wears a lot of hats — literally and figuratively. She's a bestselling author and a top-rated keynote speaker who's had the privilege of sitting on the Global Happiness Council of Work & Wellbeing and working with hundreds of companies —
from Fortune 500s and Best Places to Work to startups and governments.
Jenn's approach to leadership is not for the faint of heart. She speaks the truth powered by a real-talk style that doesn't shy away from tough topics, cuts through the fluff, and gets to what matters most. Her authentic approach and eons of experience in people, culture, and org design give her the street cred to back up her purpose of nurturing fulfilling lives through the work/life choices we make every day. And yet, despite her reputation as a "global workplace expert," Jenn remains grounded, down to earth, and refreshingly weird.
Jenn's beliefs are simple…
Me + We + Community: Flowing beyond happiness to unleash human potential for purposeful impact

At every defining moment in the consumer life cycle, there are opportunities to create a strong positive (or negative) brand experience, and those moments start with the employee. When we create a triple win—people are supported as individuals, teams/customers are supported, and businesses are more successful.

In this session, Jenn shares how as leaders, we can adapt to change, be profitable and purposeful, support all people and our stakeholders (spoiler alert…it starts with your greenhouse first). When we nurture our greenhouse, we can then nurture others and create a ripple effect that positively impacts our whole ecosystem of people.

Starting with the employee means embracing with purpose and values the entire life cycle of humans, not just the time they spend on the clock. She'll share real-world examples of organizations applying these greenhouse elements which led to happier customers, more brand loyalty, and more profitable, impactful businesses.

The bottom line is when values, purpose, and behaviors align a positive ripple of impact flows from the individual to team and company to customers, partners, vendors, and even the society and planet.

What's In It For Me? What's In It For All? Refresh + realign purpose + values.

It's no secret that core values are essential to culture and success. The majority of companies have defined their values. But, do those values still ring true and represent the company you are today? And, do your employees align and live these values daily? What purpose is driving your team's success?

In this session, Jenn will share the significant impact teams experience when individuals define their personal values and ladder those up to the organizational values. She'll share her values journey from life BC (Before Covid) to life AC (After Covid) and how those values may have changed. When we know our values, we realize how our decisions impact our lives and the organization as a whole for better or worse.

How can we simultaneously answer:

• What are the ways we can imbed and live purpose + values so they're not meaningless words on the wall?
• What's in it for ME?
• What's in it for ALL? (teams, customers, and our ecosystem)

Bring Humanity to Work: Get real with ourselves and our teams for a more whole, authentic workplace.

When we show up authentically at work, we can bring our whole selves, which benefits everyone on the team. When leaders encourage others to bring their whole selves and unique perspectives to each situation, solutions are created, innovation happens, and diversity, equity, inclusion, and belonging flow naturally.

Jenn will inspire you and your team to show up authentically and embrace the highs and lows in work/life. Leaders who create a genuine, inclusive work environment know it's not just the "right thing to do," they know it's also creating more profits and purpose in the world. When we get real with ourselves THAT'S when happiness and humanity come alive.

How can we:

• Create systemic environments where we all meaningfully connect and feel a sense of belonging?
• Cultivate people ecosystems that bring happiness, embrace wholeness, and nurture new ways to feel more human at work?
• Stop focusing on doing things right for efficiency and focus on doing the right things for people?

Real Talk on Recruiting & Retaining Top Talent: What drives resignations, and what do employees want most?

Employees are self-selecting and "speaking with their feet" for more than just a paycheck. While the way we work keeps shifting between in-person, remote, and hybrid, employees are jumping ship for their own reasons. As leaders, we need to understand the root causes and why it's not just about more pay or a big benefit package anymore.

In this session, Jenn will uncover what's needed inside every culture to attract and retain top talent. She'll also share real-life case studies of organizations successfully building cultures that keep employees coming back, showing up fully, and performing their best.

How can we:

• Evolve transactional relationships into meaningful ones by creating triple wins (benefitting yourself, your teams, and the community at large at the same time)?
• Create organizations that treat people as assets, not expenses?
• Strategize for long-term (not just short-term) gain?

Welcome to the New Workplace: Where do we go from here for people, growth, adaptability, and impact?

We're working and living in the new ab(norm). The world has changed, and the "future of work" arrived sooner than anyone expected. With change happening all around us, it's more important than ever to bring your team engaged, aligned, and (beyond) happy.

In this session, Jenn will share the greenhouse elements every workplace needs to fully adapt and thrive first as individuals and then as a team. Gain the framework necessary for your team to stay connected, communicate effectively, and feel purposeful in the work they do every day while enhancing the customer experience and employee engagement.

Defining questions of our time:

• How might we find meaning and create positive impact in our work and communities — regardless of the challenges the world throws our way?
• How might individuals make a bigger impact towards business growth and success?
• How might companies modernize org design so we can each do our best work because we love it?

What's Beyond Happiness? and why do we need it now more than ever?

Since the world hit reset in 2020, people have been asking:

• What are the things most important to me?
• Am I living an authentic life that's true to myself and not what others expect of me?
• How do I know if I'm spending the minutes of my day meaningfully?

Whether you lead a company, teams, or your own work/life, it's time to get to the core of who you are, live the purposeful life you want, and ripple your impact to people in your business and beyond.

In this session, Jenn shares why it's time to redefine happiness, the role that life's highs and lows play, and how we're more resilient when we live with happiness and humanity. She'll define what it means to take care of your greenhouse as you grow others, and explain the new concept of the double ROI — return on investment and ripple of impact.

When we apply the learnings from Beyond Happiness, we wake up knowing, regardless of what bad news might be in the headlines that day, that we're grounded in our internal worlds. That we're putting our time and talents to the best use, in service of ourselves and everyone we touch in our ecosystems.

Customized Keynote by Jenn




(all keynotes can be tailored for the audience)



Experience the story of Delivering Happiness painted with colorful life lessons from your speaker. Your Speaker will share the philosophy that Tony Hsieh applied to build Zappos into a $1Billion a year example of culture as a brand. They'll weave in the science of happiness to understand how happiness as a business model works, zooming in on the personal element to empower every individual to choose happiness. Your speaker will share the simple model that can be applied to YOUR organization to create change right away, illustrating key themes with inspiring examples and takeaways at every turn. Leave understanding how prioritizing happiness at work and in life can change the world more than we ever thought possible, one person and one company at a time. And how it is all in our control.

· How happiness as a business model = profits, passion and purpose
· Why happiness leads to success on the personal (ME) and organizational (WE) level
· Why sustainable happiness and culture change must start with ME, the individual
· The OTHER ROI, Ripples of Impact: from the personal level of ME to WE to COMMUNITY
· How to build a grassroots movement of happiness with your family/teams
· Culture is Everyone's Business – the significance of co-ownership and how it drives success
· How key frameworks from the science of happiness can build personal & organizational happiness
· How the Happiness Frameworks of Connectedness, Progress, Control, Values and Purpose can be linked to metrics, and why this is important in building a culture movement
· The role of higher purpose in our personal lives and how to live our purpose through our work
· Higher Purpose as a north star in decision-making and strategy for business growth
· PECs – the secret that drives Zappos WOW service and exceptional repeat business
· Stories and examples of cultures coming back from the brink, and scaling to new heights
· An inspiring call to action to choose happiness, today!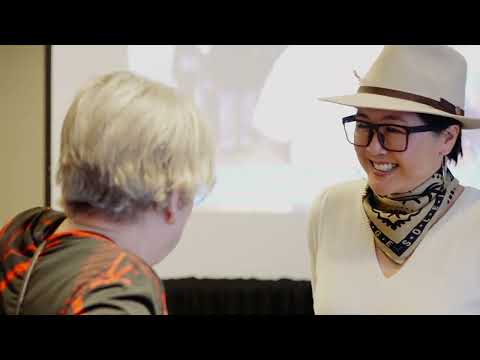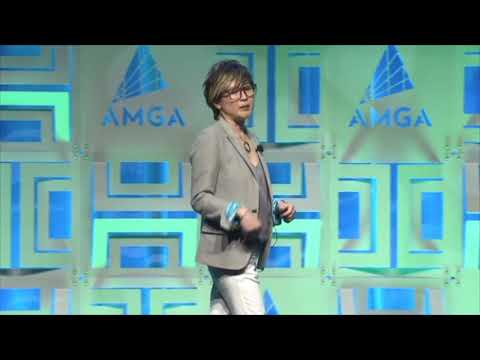 What is Jenn Lim's speaking fee?
The typical range for Jenn Lim's speaking fee is $30,000–$45,000. The low end of the fee range represents their standard virtual fee. The high end of the fee range represents their standard fee for a US-based in-person speaking engagement. Appearances which require an extended schedule of activities or international travel will possibly exceed this fee range. Speaker fees update frequently. To receive a personalized quote for Jenn Lim to speak at your event, please consult with a Key Speakers advisor for up to date information and assistance.
What factors influence the speaker's fee?
Other factors that influence a keynote speaker's fee include their reputation, expertise, demand, experience, duration of the presentation, travel requirements for the event location, and any additional services, activities or customization options they offer.
Are travel expenses included in the speaker's fee?
Travel expenses are typically not included in the listed speaker's fee and are quoted separately. If the speaker needs to travel internationally, fees will be higher. These expenses may include airfare, accommodation, ground transportation at home and in the event city, and meals. We can provide more detailed information about travel expenses and arrangements once you've selected a speaker.
How do I book Jenn Lim for my event?
The speaker booking process typically involves the following steps:
Browse our website or reach out to a Key Speakers advisor through our website to explore speaker ideas.
Select a keynote speaker based on their expertise, experience, and suitability for your event.
Contact Key Speakers to confirm the speaker's availability, fees, and any unique requirements. We can also help negotiate fees and terms.
Submit a firm offer to extend the invite to your speaker. These details will be used to create an agreement once the speaker accepts.
All parties coordinate and finalize the terms of the booking, including contract terms and conditions.
Confirm the booking by signing the contract and making the necessary payments.
What types of events do keynote speakers typically speak at?
Keynote speakers can speak at a wide range of events, virtual or in person, including conferences, corporate meetings, industry conventions, seminars, workshops, fundraising galas, educational programs, and other special occasions where an inspirational or informative address is desired.
How do I select the right keynote speaker for my event?
When selecting a keynote speaker, consider the following factors:
The speaker's expertise and knowledge relevant to your event's theme or industry.
Their speaking style, ability to engage the audience, and deliver impactful messages.
Past client testimonials, reviews, or references.
The speaker's availability and fee within your budget.
What are the payment terms and conditions?
A deposit is required upon signing the contract, with the remaining balance due 2–4 weeks before the event. If the event is taking place within 30 days, the full balance is due upon signing.
How far in advance should I book a keynote speaker?
It is generally advisable to book a keynote speaker as early as possible, especially if you have a specific speaker in mind or if your event is during a peak season holiday. Ideally, booking a speaker three to six months in advance can increase the chances of securing your desired speaker.
Can you help me with the logistics and technical requirements for the speaker's presentation?
Yes, we can assist you with the logistics and technical requirements for the speaker's presentation. We stay actively involved during pre-event planning to coordinate with you and ensure that the necessary audiovisual equipment, staging, lighting, and other technical aspects are in place for a successful presentation.
Are there any special requirements or accommodations that need to be considered for the speaker?
Keynote speakers may have specific requirements or accommodations that need to be considered, such as travel arrangements, accommodation preferences, dietary restrictions, or accessibility needs. Some speakers have a performance rider we include in the contract, others have minimal requirements.
Do keynote speakers offer customization options for their presentations?
Yes, many keynote speakers offer customization options for their presentations. They can tailor their content, examples, or case studies to align with your event's theme, industry, or specific audience. Discuss your customization needs with us so we can guide you accordingly.
Can the speaker participate in pre-event activities such as panel discussions or Q&A sessions?
Some keynote speakers are open to participating in pre-event activities such as panel discussions, Q&A sessions, or meet-and-greet sessions. Please share your specific requirements with us during the firm offer phase, so we can work on getting you everything you need.
How long is a typical keynote speech?
The duration of a standard keynote speech can vary depending on the speaker and the event's schedule. Typically, keynote speeches range from 30 minutes to 90 minutes, including any Q&A sessions or interactive elements. Some speakers can accommodate half or full day sessions and extended keynotes. Discuss the desired duration with your representative to determine the appropriate length for participation.
Can I provide feedback or reviews about the speaker's performance?
Yes, we encourage and appreciate feedback about the speaker's performance as well as our services. You can share your feedback via email after the event, or via our survey feedback form. Your feedback can help them improve our services and assist other clients in making informed decisions.
Are there any discounts or special offers available for booking multiple speakers or multiple events?
Often, yes. It's worth inquiring about such possibilities with your Key Speakers representative to explore any available cost-savings options.
Why book Jenn Lim though Key Speakers?
We provide a comprehensive service that takes the guesswork out of hiring a speaker—from speaker selection to logistics to post-event feedback. We know you have lots of responsibilities on top of finding and coordinating event speakers, so having a committed and proactive partner on your side that is an expert with the talent booking process is crucial. Every time you book a speaker with Key, your dedicated events manager will support you throughout the entire planning process. We work closely with you from speaker selection to post-event success and always ensure that your needs are addressed first.
We help you negotiate contractual details such as speaker fees and travel terms so that you end up with the most favorable deal. Leave the fine print to us so you can focus on other aspects of your event. Key Speakers mediates and absorbs some of the contractual risks that inherently come with booking a keynote speaker.
With our highly communicative booking and proposal model, you'll never be left in the dark with the status of your speaker. We pride ourselves on speedy response time and always keep you updated on all new developments relating to your event. Our experienced agents are personable (after our morning coffee!) and always eager to do whatever it takes to secure a fantastic speaker for your event.
To put it simply, Key Speakers is your one-stop resource for finding, booking and managing speakers for your event. We do the heavy lifting for you. Our dedicated and knowledgeable advisors ensure that your speaker's message and personal brand perfectly align to your event objectives.
Remember that the specific details and offerings may vary among different speakers, so it's always recommended to consult with your Key Speakers representative for accurate information and assistance.
Speaker Fee Range:
$30,000–$45,000
*Ranges are a guideline only, with the low end representing the speaker's virtual fee and the high end representing their in-person fee. Fees are subject to change. Contact us for an exact quote.
Travels From:
California
Related Categories:
Request Jenn Lim
Connect with us to learn more about booking this speaker for your event.