Speaker Fee Range:
$15,000–$20,000
*Ranges are a guideline only, with the low end representing the speaker's virtual fee and the high end representing their in-person fee. Fees are subject to change. Contact us for an exact quote.
Travels From:
North Carolina
Related Categories:
Andrew Busch
Former Chief Market Information Officer for the US Government, Economist, Author and Journalist
Andrew Busch is the former 1st Chief Market Intelligence Officer for the US government and economic futurist at AndrewBusch.com. For the CFTC, he was charged with improving and enhancing the government's understanding of the markets and the economy. His job was to take all the news, information and data on the economy and markets; and filter it into condensed, easily understood research; then communicate it to the government and public.
Andy provided economic and market briefings to White House, US House, US Senate, the SEC, the Federal Reserve Board and the US Treasury staff on a wide range of issues including interest rates, inflation, China's influence on trade, and the impact of technology on the economy.
Prior to joining the CFTC, Mr. Busch was CEO and founder of a boutique financial markets and policy research firm,…
AI Unleashed: Disrupting the Economy and Shaping the Future: Unlocking Opportunities, Addressing Challenges, and Changing the Future

In this compelling and visionary keynote, Andy dives deep into the far-reaching effects of artificial intelligence (AI) on economic growth, job creation, and politics, unraveling the complex interplay between these crucial domains. Embark with the former 1st Chief Market Intelligence Officer for the US govt. on a fascinating journey uncovering the potential of AI to redefine the global landscape, and learning how to adapt and thrive in this new era of unprecedented change. Andrew Busch is known for his ability to simplify complex topics, uncover hidden trends, and spark lively discussions. With his signature blend of enthusiasm, wit, and insight, he's about to shed light on the most significant technological advancement of our time – Artificial Intelligence.Key Takeaways:
• The AI Economy Unleashed: Gain a comprehensive understanding of how AI is driving economic growth, spurring innovation, and catalyzing new business models across diverse industries.
• The Workforce Reimagined: Explore the dynamic relationship between AI and job creation, and learn how to foster a resilient workforce capable of navigating the challenges and seizing the opportunities of an AI-driven world.
• The Political Paradigm Shift: Examine the transformative impact of AI on politics, as it reshapes power structures, policy-making, and the very nature of democracy.
• Balancing the Scales: Uncover the role of AI in addressing economic disparities and promoting inclusive growth, and learn how to develop and implement strategies that ensure no one is left behind.
• The Road Ahead: Gain actionable insights and practical guidance on preparing for the AI-driven future, embracing the opportunities it presents, and overcoming the challenges it poses, both individually and collectively.

This groundbreaking speaking topic is an absolute must for anyone looking to stay ahead of the curve in today's rapidly evolving world. So, buckle up and prepare for a mind-blowing journey with Andrew Busch at the helm!

Future Work: Growth Opportunities

If the world feels like it's speeding up, that's because it is. Technological changes via cloud computing, computer speed and algorithmic modeling are advancing more rapidly than anyone could've guessed five years ago. The tumult they will create for the economy and jobs is part of the chaos we can expect going forward. But what are the growth opportunities for those entering the workforce today? How will the reshaping of our economy drive change and demand for new skills? Which jobs will be phased out and which ones will survive? As an economic futurist, Andrew Busch speaks with CEOs and top managers for every business sector as he creates research on the future economy for his clients. From financial services to plastics, Andy gets the inside scoop on what the top business minds consider challenges and future growth opportunities. Audience takeaways:
• What is "foundational AI" and how is it already changing the job market?
• What jobs will likely survive and what jobs will likely fade away?
• How will this impact the economy, and will policy changes make a difference?
• How to prepare today for the rapid shift coming to employment?


Future Economy: Growth Opportunities

The world is going to see more economic change in the next 5 years than we have seen in the last 100 years. Just as the US was getting over the worst of COVID, Russia invaded and China shutdown ports due to COVID. War in the Ukraine, inflation soaring, interest rates spiking, exponential advances in artificial intelligence, supply chains crashing are all examples of the speed of change.

But how did we get here? More importantly, where do we go from here?

As a futurist and economist, Andy dives deep into exploring how innovation, policy changes and societal shifts (war) drive opportunities for clients. He provides context by doing a "where we've been, where we are and where we're going" for the economy. He takes the trends super charged by COVID & war, then applies them to your industry via a case study to show where money is flowing, and opportunities are growing.

Audience Takeaways:
• Update on the war, supply chains and the economy
• Key trends supercharged by the virus and war including chips, synthetic biology & AI (ChatGPT)
• Case study on your industry's opportunities for growth

2024 US Presidential Election: Growth Opportunities

The race for 2024 starts in 2023. These midterm elections will likely bring big changes for US legislation, regulations and economy. Gridlock is likely, but don't be fooled by the name as there will be plenty of action in Congress. Did the January 6th committee make an impact? How will a split Congress impact regulation? Inflation? Fiscal spending? Trade? Supreme Court? Federal Reserve Policy? What will be the Biden legislative strategy for the remaining 2 years of his presidency? How will all this impact the 2024 US Presidential election and who are the top candidates from both sides of the aisle? Most importantly, how will the elections impact your business? As an economic futurist, Andrew Busch has been in the US government when a power shift occurred and provides his insights into answering all these questions. Most importantly, he gives you an outlook for the growth opportunities coming from these changes for your industry and members.Audience takeaways:
• Outlook from outcome of US House and Senate midterm elections
• Key policy changes on legislation, trade and regulations impacting your industry
• Growth opportunities created by the changes and key trends driving the economic future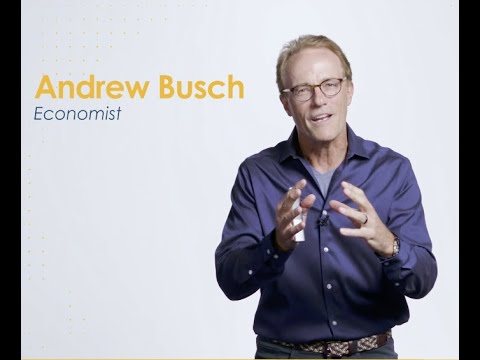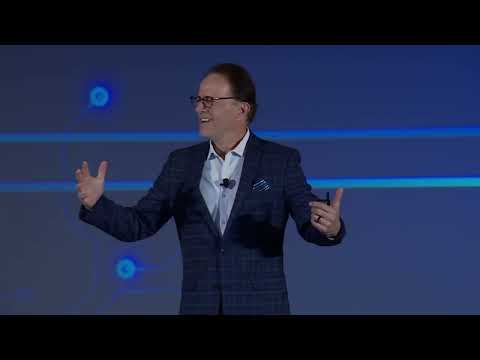 What is Andrew Busch's speaking fee?
The typical range for Andrew Busch's speaking fee is $15,000–$20,000. The low end of the fee range represents their standard virtual fee. The high end of the fee range represents their standard fee for a US-based in-person speaking engagement. Appearances which require an extended schedule of activities or international travel will possibly exceed this fee range. Speaker fees update frequently. To receive a personalized quote for Andrew Busch to speak at your event, please consult with a Key Speakers advisor for up to date information and assistance.
What factors influence the speaker's fee?
Other factors that influence a keynote speaker's fee include their reputation, expertise, demand, experience, duration of the presentation, travel requirements for the event location, and any additional services, activities or customization options they offer.
Are travel expenses included in the speaker's fee?
Travel expenses are typically not included in the listed speaker's fee and are quoted separately. If the speaker needs to travel internationally, fees will be higher. These expenses may include airfare, accommodation, ground transportation at home and in the event city, and meals. We can provide more detailed information about travel expenses and arrangements once you've selected a speaker.
How do I book Andrew Busch for my event?
The speaker booking process typically involves the following steps:
Browse our website or reach out to a Key Speakers advisor through our website to explore speaker ideas.
Select a keynote speaker based on their expertise, experience, and suitability for your event.
Contact Key Speakers to confirm the speaker's availability, fees, and any unique requirements. We can also help negotiate fees and terms.
Submit a firm offer to extend the invite to your speaker. These details will be used to create an agreement once the speaker accepts.
All parties coordinate and finalize the terms of the booking, including contract terms and conditions.
Confirm the booking by signing the contract and making the necessary payments.
What types of events do keynote speakers typically speak at?
Keynote speakers can speak at a wide range of events, virtual or in person, including conferences, corporate meetings, industry conventions, seminars, workshops, fundraising galas, educational programs, and other special occasions where an inspirational or informative address is desired.
How do I select the right keynote speaker for my event?
When selecting a keynote speaker, consider the following factors:
The speaker's expertise and knowledge relevant to your event's theme or industry.
Their speaking style, ability to engage the audience, and deliver impactful messages.
Past client testimonials, reviews, or references.
The speaker's availability and fee within your budget.
What are the payment terms and conditions?
A deposit is required upon signing the contract, with the remaining balance due 2–4 weeks before the event. If the event is taking place within 30 days, the full balance is due upon signing.
How far in advance should I book a keynote speaker?
It is generally advisable to book a keynote speaker as early as possible, especially if you have a specific speaker in mind or if your event is during a peak season holiday. Ideally, booking a speaker three to six months in advance can increase the chances of securing your desired speaker.
Can you help me with the logistics and technical requirements for the speaker's presentation?
Yes, we can assist you with the logistics and technical requirements for the speaker's presentation. We stay actively involved during pre-event planning to coordinate with you and ensure that the necessary audiovisual equipment, staging, lighting, and other technical aspects are in place for a successful presentation.
Are there any special requirements or accommodations that need to be considered for the speaker?
Keynote speakers may have specific requirements or accommodations that need to be considered, such as travel arrangements, accommodation preferences, dietary restrictions, or accessibility needs. Some speakers have a performance rider we include in the contract, others have minimal requirements.
Do keynote speakers offer customization options for their presentations?
Yes, many keynote speakers offer customization options for their presentations. They can tailor their content, examples, or case studies to align with your event's theme, industry, or specific audience. Discuss your customization needs with us so we can guide you accordingly.
Can the speaker participate in pre-event activities such as panel discussions or Q&A sessions?
Some keynote speakers are open to participating in pre-event activities such as panel discussions, Q&A sessions, or meet-and-greet sessions. Please share your specific requirements with us during the firm offer phase, so we can work on getting you everything you need.
How long is a typical keynote speech?
The duration of a standard keynote speech can vary depending on the speaker and the event's schedule. Typically, keynote speeches range from 30 minutes to 90 minutes, including any Q&A sessions or interactive elements. Some speakers can accommodate half or full day sessions and extended keynotes. Discuss the desired duration with your representative to determine the appropriate length for participation.
Can I provide feedback or reviews about the speaker's performance?
Yes, we encourage and appreciate feedback about the speaker's performance as well as our services. You can share your feedback via email after the event, or via our survey feedback form. Your feedback can help them improve our services and assist other clients in making informed decisions.
Are there any discounts or special offers available for booking multiple speakers or multiple events?
Often, yes. It's worth inquiring about such possibilities with your Key Speakers representative to explore any available cost-savings options.
Why book Andrew Busch though Key Speakers?
We provide a comprehensive service that takes the guesswork out of hiring a speaker—from speaker selection to logistics to post-event feedback. We know you have lots of responsibilities on top of finding and coordinating event speakers, so having a committed and proactive partner on your side that is an expert with the talent booking process is crucial. Every time you book a speaker with Key, your dedicated events manager will support you throughout the entire planning process. We work closely with you from speaker selection to post-event success and always ensure that your needs are addressed first.
We help you negotiate contractual details such as speaker fees and travel terms so that you end up with the most favorable deal. Leave the fine print to us so you can focus on other aspects of your event. Key Speakers mediates and absorbs some of the contractual risks that inherently come with booking a keynote speaker.
With our highly communicative booking and proposal model, you'll never be left in the dark with the status of your speaker. We pride ourselves on speedy response time and always keep you updated on all new developments relating to your event. Our experienced agents are personable (after our morning coffee!) and always eager to do whatever it takes to secure a fantastic speaker for your event.
To put it simply, Key Speakers is your one-stop resource for finding, booking and managing speakers for your event. We do the heavy lifting for you. Our dedicated and knowledgeable advisors ensure that your speaker's message and personal brand perfectly align to your event objectives.
Remember that the specific details and offerings may vary among different speakers, so it's always recommended to consult with your Key Speakers representative for accurate information and assistance.
Speaker Fee Range:
$15,000–$20,000
*Ranges are a guideline only, with the low end representing the speaker's virtual fee and the high end representing their in-person fee. Fees are subject to change. Contact us for an exact quote.
Travels From:
North Carolina
Related Categories:
Request Andrew Busch
Connect with us to learn more about booking this speaker for your event.