Speaker Fee Range:
$25,000–$25,000
*Ranges are a guideline only, with the low end representing the speaker's virtual fee and the high end representing their in-person fee. Fees are subject to change. Contact us for an exact quote.
Travels From:
Canada
Related Categories:
Jim Carroll
Global Futurist, Business Trends, Leadership & Innovation Expert
Jim Carroll is recognized as the world's leading futurist, trends and innovation expert, with a massive global blue chip client list. For more than 25 years, Jim has shared his insight with more than 2 million people in attendance at his events.
Jim's global client list is extensive and covers virtually every industry sector, including the World Bank, Volvo, NASA, the PGA of America, the Walt Disney Organization, the World Government Summit in Dubai, the Swiss Innovation Forum, the Wall Street Journal, National Australia Bank, WorldSkills, Microsoft, Johnson & Johnson, DuPont, The GAP, the US Air Force Research Laboratory, Godiva, SAP, Pfizer, Mercedes Benz, and hundreds more.
This client list gives him a front row seat to the high velocity change that is occurring as disruption…
AI Megatrends: Beyond ChatGPT - How AI is Redefining Your Industry, Profession, Company, and Career - And What You Need To Do About It!

The acceleration of AI is not just about the technology; it's not just about ChatGPT; it's about the AI Megatrends! The transformative and disruptive concepts involving such things as predictive diagnostics, autonomous technologies, and machine vision, the hyper-connectivity of intelligent devices, the integration of AI into robotics and virtualized digital twin technologies, workforce and process augmentation technologies, virtual knowledge assistants, real-time risk monitoring, product reinvention, and transformation through embedded AI, and so much more!

These are the types of AI Megatrends that you need to understand in order to comprehend how your industry, profession, association, and job and career will change. AI is already causing a massive change in every industry such as: changing the way we diagnose and treat medical conditions; how we assess and underwrite insurance risk using sophisticated AI risk management tools; how we manage our march to precision-farming using AI-driven autonomous technologies; how we are using AI throughout retail and manufacturing for deep supply chain analysis and inventory management.
It's vast, sweeping, transformative megatrends that will continue at a faster pace as we enter the 'era of acceleration.'

Futurist Jim Carroll puts these realities into perspective for your organization in a fast-paced keynote or leadership meeting presentation. A highly customized, industry-specific AI Megatrent overview, based on customized research specific to your industry and organization, and aligned to your unique perspective. It's insight that matters, that is relevant and actionable! What you need RIGHT NOW is highly relevant AI Megatrends guidance from a realistic, strategic business perspective. Jim will help you understand:

· the AI Megatrends that are already underway, and those that are yet to come
· the disruptive and transformative context of these trends in your industry, profession, or association, based on up-to-the-minute detailed research specific to your requirements
· why the 'era of acceleration' with AI will now challenge all your assumptions about your future
· the strategic opportunities that exist with AI within your industry and organization, on a near, medium, and long-term basis
· the significant challenges and risks that exist for the same time frame
· what leading innovators and competitors are doing to align with these fast-moving trends
· what actionable steps you can pursue so you can prepare a concise strategic plan for your organization and team

CEO/CxO Leadership Events: Aliging to a Faster Future

Highly customized insight, extensive pre-event consultations, global track record, detailed industry experience!

In the post-pandemic economy, CEO/CxO's are managing multiple priorities: business model disruption; the rapid emergence of new competitors; products that are almost out of date by the time they are brought to market; the digitization of everything; and the acceleration of industries. The transformation of everything is around them.

All of these trends — and more — require that organizations pick up the pace when it comes to their strategies, actions, and innovation efforts. Many CEO/CxO's are finding it necessary to bring their leadership teams together for a corporate offsite event in order to discuss, strategize and align to a faster, transformative future.

In an increasing number of these events, the CEO/CxO or other senior executive has selected Jim Carroll to open or participate in such a meeting with an in-depth, customized leadership-oriented keynote that sets the tone from the start. They have selected Jim for his proven global track record of providing a keynote that is based on extensive consultation, customized research and very detailed, specific insight. Keynotes have included looking at the big future, disruption and transformation, accelerating creativity, the fast future and many more topics. Clients who have arranged for Jim at these sessions have included Disney, Chemours, Dupont, Rich Foods, NASA, Mercedes Benz, New York Life, Volvo, Nestle, Black & Veach, and many more.

Learn why Jim is your valuable, trusted partner in aligning your organization to a faster, transformative future!

Customer/Client Events: Outlining Strategic Opportunities

Highly customized insight, extensive pre-event consultations, a global track record, and detailed industry experience! Mindshare matters. In a complex and fast competitive landscape, positioning your product or service offerings to your customer or client has become more of a challenge than ever before.

That's why organizations continue to invest in large-scale or intimate customer-client events. It's an opportunity to tell your story, position your products, put in perspective your value proposition, and build relationships.

Countless numbers of organizations, including hi-tech firms, professional services firms, financial and legal organizations, telecom companies, and manufacturing organizations have engaged Jim to provide an opening keynote message for their event that is carefully aligned with their key message.

Companies like Microsoft, SAP, Cisco, Oracle, Toshiba, and many more have had Jim provide his insight on the future and disruption with a highly customized keynote that aligns to their overall customer event message. Professional service firms like KPMG, Ernst Young, and Baker McKenzie have arranged for Jim to speak at critical client events on topics ranging for the acceleration of business to the emergence of new legal risk issues. Zurich Insurance recently arranged for Jim to share his thoughts on the future of risk at a global risk management summit in Switzerland. Schneider Electric engaged Jim to open a user group conference, with a message focused on the future of manufacturing including the impact of the Industrial Internet of Things.

Whatever your message and however specific your topics, Futurist Jim Carroll has proven to be a reliable event partner with a keynote message that is based on customized research, extensive consultation, and detailed trends insight backed by a compelling stage presence.

Fast Future: The Rise of the Robots, AI, Machine Intelligence & Other Disruptive Technologies - Opportunities and Challenges in the Next Technological Transformation

The 'rise of the robots,' acceleration of artificial intelligence ("AI") as seen with generative text and image technologies like ChatGPT and Stable Diffusion, maturity of industrial autonomous technologies, machine intelligence, and vision systems, digital twin and augmented reality technologies, the impact of 'sensorworld,' drones and more!!

There are a lot of fast-moving technologies - but making sense of what's real and cutting through the hype to discover real opportunities within the trends is one of the most important things you can do!

There are significant implications to these trends, from very real business model disruption to unique legal and copyright issues, education, knowledge, and workforce skills challenges, as well as the emergence of disruptive new industry competitors and accelerated new product development and innovation opportunities. The scope of what these technologies represent is increasing because the pace of their evolution is now moving faster than fast.

In this keynote, Jim will help you understand:
· the challenges and opportunities behind these trends within your industry and organization
· the disruptive impact on your business and operations, and the strategies you should be thinking about to align to the new realities they present
· key strategic action plans designed to get your team moving forward with certainty to align to the opportunities of the trend as well as the timing of how it will unfold.

Futurist Jim Carroll will help you cut through the noise and the hype to understand what is really happening, and the critical nature of the important trends that you must pay attention to!

Megatrends: The BIG Future: The Mega-Trends that Define Transformative Opportunities and Demand Bold Thinking!

The future demands that you think BIG, be bold, and pursue opportunities.

The only way to do this is to understand the "megatrends" that are defining our future, the disruptive opportunities they present, and the industry, skills, and business model opportunities they provide.

We are now seeing so much change that our new reality is this:

companies that do not yet exist will build products not yet conceived, with materials not yet in existence, using methodologies not yet developed - and these will be sold to consumers who do not yet know that these new products and services will become a critical part of their life!

Are you ready to pursue a BIG future? Do you understand what comes next and what you need to do about it? Based on his BIG Trends series featured on his Web site, Jim takes you into a dramatic new future involving accelerating scientific discovery, rapid knowledge sharing, accelerated methodologies, and dramatic industry transformations.

You will come away with new strategic leadership insight that will help you see disruptive trends, focus on opportunities, unlock creativity, enhance your speed, accelerate innovation and deliver on growth opportunities!

Leadership: Think Big, Start Small, Scale Fast: Aligning Yourself for the Era of Acceleration

We live in a time of massive challenge, and yet one of massive opportunity. We're faced with deep and complex issues involving the environment, health care, water, and food. At the same time, every industry is faced with upheaval and disruption.

In this context, every industry is being redefined at blinding speed by technology, globalization, the rapid emergence of new competitors, new forms of collaborative global R&D, and countless other challenges! The speed with which these changes occur is now running up against the traditional culture, organizational structure, and leadership methodologies that once worked well in the past - but don't align with today's fast-moving realities.

Most organizations are bound up in tradition, process, and certain defined ways of doing things — rules — that have helped them succeed in the past. Over time, they have developed a corporate culture that might have worked in the slower-paced world of the past — but now has them on the sick bed, suffering from organizational sclerosis that clogs up their ability to try to do anything new. Those very things which worked for them in the past might be the anchors that could now hold them back as the future rushes at them with ever-increasing speed. They are being challenged in a fundamental way by those who think big, and by some really big, transformative trends.

You need to align yourself to the big opportunities of today through bold, transformative thinking; take the small-scale steps today to align yourself to this future, and focus on a culture of speed and agility that can help you to get there at the right time! You need to think about transformation, not just innovation!

In this keynote, Jim outlines his simple but transformative structure with deep insight into what it takes to master the new, complex volatile world, by embracing the chaos, thinking transformation, not innovation, mastering the timing of trends, and accelerating forward-oriented growth opportunities. The new model for going forward in the era of accelerating change: Think big, start small, and scale fast!

Innovating: Accelerating Creativity: Discovering Opportunity With an Innovation Reboot

We will see more change in every industry in the next 10 years than we have seen in the last 100 as transformation and disruption sweeps the world.
Every company is faced with the rapid emergence of new competitors, significant new business models, more challenging consumers, the acceleration of science, and a transition to the speed of innovation that will define its future.

How do you manage this complex new world and get ahead? By turning on your innovation engine, firing your creativity thrusters, and strapping in for a rocket ride into your faster future. You need to accelerate your ability to generate radically new ideas and transformative concepts. You need innovation and creativity!

In this keynote, futurist and innovation expert Jim Carroll shares the innovation and creativity insight that he has gained through three decades of a relentless focus on what turns organizations into high-velocity innovation and creativity heroes. None other than NASA has invited Jim in – twice – to share his insight on innovation strategies. Disney - a creativity superhero - invited him in for a keynote on the opportunities that come from rethinking creativity. The World Bank engaged him for a talk that linked fast-moving future trends to the need for accelerated innovation and fast thinking.

Jim's keynote will share with you the key elements of his imaginary but powerful "Masters in Business Imagination" curriculum - a structure of 10 key leadership strategies, actions, and structures that will help you envision opportunity, think differently, and act quickly. Launch yourself into the faster future with this unique, high energy creativity-focused keynote from global futurist, trends & innovation expert Jim Carroll!

Bridging the Acceleration Gap: Achieving Growth By Aligning to The Trends of Our Post-Pandemic Future

Are you structured for slow in a fast world? The global pandemic has changed the axis of our universe. What was disruptive before is now massively transformative. Do you have a strategy to keep up? History tells us that every global crisis shifts the axis of the future of our universe, and every crisis offers an opportunity to improve. In the harsh reality of our post-pandemic world, leadership strategies that worked yesterday are exposed as being irrelevant tomorrow even while they are being actively considered today.

Pre-pandemic, CEOs and organizations were dealing with a world of business model disruption, the acceleration of technology, the faster evolution of key skills, and other critical issues. Now, in the harsh light of our new world, one thing is clear – the future is even more complex than it was before. And a simple fact has emerged – there is a massive and growing gap between the speed of change and the ability of organizations to keep up. Bridging this gap is critical to future success – and the significance of your inability to bridge the gap is even bigger than it was before.

Bridge the gap! What worked yesterday will not work tomorrow! You are on a guaranteed path to failure if you don't align with our new reality – by mastering the disconnect between speed and structure. The acceleration gap is very real, and it's growing larger all the time. Successful organizations will be those who can shrink the gap, minimize its impact, and turn it into an opportunity rather than a threat.

Deciphering The Disruption: Deconstructing the Metaverse, Blockchain & Crypto, NFT's, Web 3 and More – A Reality Check for Humans!

In as little as ten years, the very concept of money might have been forever changed by crypto-currency and blockchain technology - and then again, it might not. The same might be true of all the trends that now dominate our new vocabulary - from the metaverse to NFT's, Web3 to Bitcoin. What's real, and what's not? Are we about to unleash a wave of innovation that parallels and exceeds the impact of the arrival of the Internet economy? Or are we simply being held hostage to the accelerated hype machine of Silicon Valley and venture capitalists, eager to cash in on an accelerated world of faster FOMO - "fear of missing out?"

Making sense of today's reality is a challenge, and that's where Futurist Jim Carroll comes in. As they say, timing is everything, particularly when it comes to the issue of getting involved in any particular trend. In the era of acceleration, it becomes even more critical. You'd better make sure you are ready with any trend of importance and relevance because the future might happen before you know it. And yet understanding the future today is all the more challenging as the gap between the promise and reality of any new trend becomes even more challenging when faced with opinions that are all over the map. As Kevin Kelly, the founder of Wired noted, "the future happens slowly, and then, all at once." Any particular trend can bubble along for a time, seemingly inconsequential and of little impact. And then, all of a sudden, it can 'go supernova', explode in importance and significance – and suddenly, be everywhere!

In this keynote, futurist and technology expert Jim Carroll peels away the layers of the new vocabulary and today's 'hot trends', outlining the challenges and opportunities that come with a fast-moving world - and provides a real overview of the potential impact and hype behind today's trends.

Volatility, Uncertainty, Complexity, and Ambiguity: Leadership Strategies and Insight for the Post Pandemic World

History has taught us that only 10% of organizations become breakthrough performers during a period of economic challenge. What will you do to be part of this elite group of aggressive survivors? Futurist Jim Carroll has carefully studied the strategies they pursue, the concepts that drive them, and the actions they take to become a success in this complex new world.

It's timely and critical insight! Recovery-oriented CEOs and senior executives understand that in addition to managing existing challenges, right now is the time to focus on strategies that align with our complex new reality in order to achieve growth and pursue the opportunity. They know that they need to act quickly to establish an innovative mindset with their team in oder to get there quickly.

In this interactive keynote, Jim provides his unique insight on staying ahead in volatile times. A culture that has everyone thinking about what can be done going forward rather than looking back. A solutions-oriented mindset in which people are thinking less about the problems that have occurred, and more about the innovative strategies that could be pursued. A leadership style and mindset that takes on volatility as a form of innovation oxygen, complexity as a foundation for action, uncertainty as the platform for disruption, and ambiguity as to the clarity for stifling aggressive indecision.

Understanding 2025: What Comes Next? Your Industry, Your Trends, Your Opportunity in our Post-Pandemic World!

We've been through the most tumultuous era in decades! The global pandemic shifted the edges of our collective universe, disrupted our future, and realigned our opportunities. What's your plan for moving forward into recovery and opportunity? Futurist Jim Carroll provides a concise outline of what comes next – and what you should do about it!

The simple fact is that every industry continues to be redefined at blinding speed by new technology, collaborative global R&D, virtualized workforces, and accelerated science. Organizations learned something new about agility, speed, and flexibility during the pandemic, and this simple fact redefines the staggering speed of change to come next.

In this industry-specific, highly customized keynote, futurist Jim Carroll covers the key scientific, technological, knowledge, and skills trends that existed Pre-Covid, and then outlines the new challenges and opportunities that exist as we go forward into a vastly new, more complex future.

9 Things You Need to Do Right Now: Rediscovering Growth, Opportunity and the Future When Volatility is the New Normal!

Innovative organizations succeed by mastering the pace of the new high-velocity economy.

In an era of economic challenge, they focus on discovering opportunity! Innovating at high velocity is vital to turning challenges into opportunities. Jim Carroll believes that organizations that focus on staying ahead of fast-paced economic trends in an era of volatility are best positioned for long-term success. How? Innovative organizations succeed by mastering the pace of the new high-velocity economy. In an era of economic challenge, they focus on discovering opportunity while moving through uncertainty!

In this keynote, Jim Carroll builds on insight captured during periods of economic uncertainty to provide a concrete foundation in which to move forward despite relentless economic volatility. It's proven, battle-tested insight and time-tested strategies on aligning to the future despite uncertainty. In this leadership-oriented talk, Jim covers the trends that will provide for major growth opportunities through the next five to ten years where we will see the emergence of new careers, industries, and business models and how a relentless focus on these opportunities and growth is directly linked to future success. He will help you to make sense of what happened, where we are now, and what do we do next! Jim Carroll will challenge you to focus on the opportunities of tomorrow, rather than the challenges of today.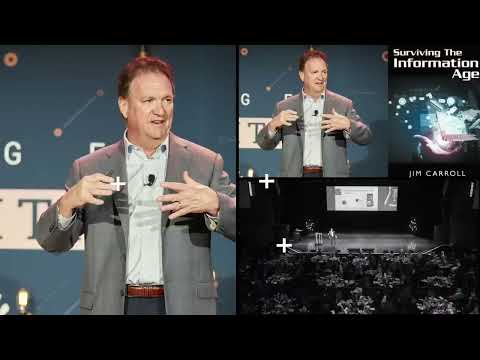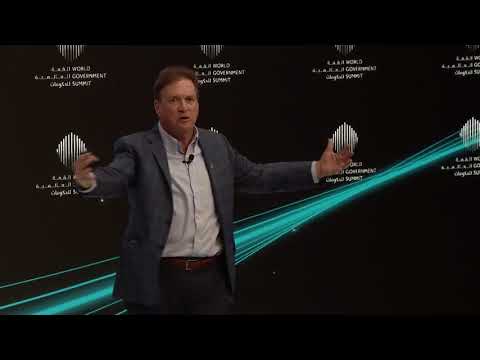 What is Jim Carroll's speaking fee?
The typical range for Jim Carroll's speaking fee is $25,000–$25,000. The low end of the fee range represents their standard virtual fee. The high end of the fee range represents their standard fee for a US-based in-person speaking engagement. Appearances which require an extended schedule of activities or international travel will possibly exceed this fee range. Speaker fees update frequently. To receive a personalized quote for Jim Carroll to speak at your event, please consult with a Key Speakers advisor for up to date information and assistance.
What factors influence the speaker's fee?
Other factors that influence a keynote speaker's fee include their reputation, expertise, demand, experience, duration of the presentation, travel requirements for the event location, and any additional services, activities or customization options they offer.
Are travel expenses included in the speaker's fee?
Travel expenses are typically not included in the listed speaker's fee and are quoted separately. If the speaker needs to travel internationally, fees will be higher. These expenses may include airfare, accommodation, ground transportation at home and in the event city, and meals. We can provide more detailed information about travel expenses and arrangements once you've selected a speaker.
How do I book Jim Carroll for my event?
The speaker booking process typically involves the following steps:
Browse our website or reach out to a Key Speakers advisor through our website to explore speaker ideas.
Select a keynote speaker based on their expertise, experience, and suitability for your event.
Contact Key Speakers to confirm the speaker's availability, fees, and any unique requirements. We can also help negotiate fees and terms.
Submit a firm offer to extend the invite to your speaker. These details will be used to create an agreement once the speaker accepts.
All parties coordinate and finalize the terms of the booking, including contract terms and conditions.
Confirm the booking by signing the contract and making the necessary payments.
What types of events do keynote speakers typically speak at?
Keynote speakers can speak at a wide range of events, virtual or in person, including conferences, corporate meetings, industry conventions, seminars, workshops, fundraising galas, educational programs, and other special occasions where an inspirational or informative address is desired.
How do I select the right keynote speaker for my event?
When selecting a keynote speaker, consider the following factors:
The speaker's expertise and knowledge relevant to your event's theme or industry.
Their speaking style, ability to engage the audience, and deliver impactful messages.
Past client testimonials, reviews, or references.
The speaker's availability and fee within your budget.
What are the payment terms and conditions?
A deposit is required upon signing the contract, with the remaining balance due 2–4 weeks before the event. If the event is taking place within 30 days, the full balance is due upon signing.
How far in advance should I book a keynote speaker?
It is generally advisable to book a keynote speaker as early as possible, especially if you have a specific speaker in mind or if your event is during a peak season holiday. Ideally, booking a speaker three to six months in advance can increase the chances of securing your desired speaker.
Can you help me with the logistics and technical requirements for the speaker's presentation?
Yes, we can assist you with the logistics and technical requirements for the speaker's presentation. We stay actively involved during pre-event planning to coordinate with you and ensure that the necessary audiovisual equipment, staging, lighting, and other technical aspects are in place for a successful presentation.
Are there any special requirements or accommodations that need to be considered for the speaker?
Keynote speakers may have specific requirements or accommodations that need to be considered, such as travel arrangements, accommodation preferences, dietary restrictions, or accessibility needs. Some speakers have a performance rider we include in the contract, others have minimal requirements.
Do keynote speakers offer customization options for their presentations?
Yes, many keynote speakers offer customization options for their presentations. They can tailor their content, examples, or case studies to align with your event's theme, industry, or specific audience. Discuss your customization needs with us so we can guide you accordingly.
Can the speaker participate in pre-event activities such as panel discussions or Q&A sessions?
Some keynote speakers are open to participating in pre-event activities such as panel discussions, Q&A sessions, or meet-and-greet sessions. Please share your specific requirements with us during the firm offer phase, so we can work on getting you everything you need.
How long is a typical keynote speech?
The duration of a standard keynote speech can vary depending on the speaker and the event's schedule. Typically, keynote speeches range from 30 minutes to 90 minutes, including any Q&A sessions or interactive elements. Some speakers can accommodate half or full day sessions and extended keynotes. Discuss the desired duration with your representative to determine the appropriate length for participation.
Can I provide feedback or reviews about the speaker's performance?
Yes, we encourage and appreciate feedback about the speaker's performance as well as our services. You can share your feedback via email after the event, or via our survey feedback form. Your feedback can help them improve our services and assist other clients in making informed decisions.
Are there any discounts or special offers available for booking multiple speakers or multiple events?
Often, yes. It's worth inquiring about such possibilities with your Key Speakers representative to explore any available cost-savings options.
Why book Jim Carroll though Key Speakers?
We provide a comprehensive service that takes the guesswork out of hiring a speaker—from speaker selection to logistics to post-event feedback. We know you have lots of responsibilities on top of finding and coordinating event speakers, so having a committed and proactive partner on your side that is an expert with the talent booking process is crucial. Every time you book a speaker with Key, your dedicated events manager will support you throughout the entire planning process. We work closely with you from speaker selection to post-event success and always ensure that your needs are addressed first.
We help you negotiate contractual details such as speaker fees and travel terms so that you end up with the most favorable deal. Leave the fine print to us so you can focus on other aspects of your event. Key Speakers mediates and absorbs some of the contractual risks that inherently come with booking a keynote speaker.
With our highly communicative booking and proposal model, you'll never be left in the dark with the status of your speaker. We pride ourselves on speedy response time and always keep you updated on all new developments relating to your event. Our experienced agents are personable (after our morning coffee!) and always eager to do whatever it takes to secure a fantastic speaker for your event.
To put it simply, Key Speakers is your one-stop resource for finding, booking and managing speakers for your event. We do the heavy lifting for you. Our dedicated and knowledgeable advisors ensure that your speaker's message and personal brand perfectly align to your event objectives.
Remember that the specific details and offerings may vary among different speakers, so it's always recommended to consult with your Key Speakers representative for accurate information and assistance.
Speaker Fee Range:
$25,000–$25,000
*Ranges are a guideline only, with the low end representing the speaker's virtual fee and the high end representing their in-person fee. Fees are subject to change. Contact us for an exact quote.
Travels From:
Canada
Related Categories:
Request Jim Carroll
Connect with us to learn more about booking this speaker for your event.