Speaker Fee Range:
$7,000–$16,000
*Ranges are a guideline only, with the low end representing the speaker's virtual fee and the high end representing their in-person fee. Fees are subject to change. Contact us for an exact quote.
Travels From:
California
Related Categories:
Erin Gruwell
Revolutionary Educator; Catalyst for Social Change; Founder of The Freedom Writers Foundation
Erin Gruwell is a teacher, an author, and an activist who has been fighting for social justice for over two decades. She first gained national attention in 1998 when she and her 150 students appeared on an ABC special–PrimeTime Live–with Connie Chung. Erin's students - affectionately called the Freedom Writers - came from backgrounds of poverty, gangs, and violence, and many were at-risk of dropping out of school due to the school-toprison-pipeline. But, under Erin's guidance, all 150 Freedom Writers graduated from high school and pursued higher education.
In 1999, Erin and the Freedom Writers published their book, The Freedom Writers Diary, which detailed their unique journey from hardship to hope. The book became a #1 New York Times bestseller and was adapted into a major motion picture, "Freedom Writers", starring two-time Academy Award-winner Hilary Swank as Erin. The film…
Methodology for Teachers


Since teaching the original Freedom Writers in Room 203 at Wilson High School, Erin Gruwell has worked diligently to create a methodology that will universally allow teachers across the country, and across the globe, to empower their students in the same life-changing ways that Gruwell was able to empower the Freedom Writers. Gruwell developed a Teacher's Guide based on her methodology, and also, through the Freedom Writers Foundation, organizes institutes and symposiums for teachers and professionals in related fields.

Gruwell provides an empowering presentation of how she has passed on her methodology to other teachers, and how she has been able to do this so successfully. Filled with anecdotes from teachers across the country, Gruwell's presentation proves that the methodology she has developed is not location-specific, but can be implemented in all types of schools and communities. Gruwell offers anecdotes and advice that show teachers then can implement these ideas in their classrooms as well, and it shows students a different perspective on what it is like to be a teacher.

This presentation can be adapted to two different styles. A workshop provides a more hands-on experience of what Gruwell has learned from the teachers she has taught, and how teachers can best apply that knowledge and her methodology. A traditional keynote presentation allows Gruwell to speak with audiences of all sizes and truly emphasizes that teachers have as much to learn as students do. Both the workshop and the keynote have a unique emphasis on professional development, and are centered around a variety of exercises that Gruwell and the Freedom Writers Foundation use at their institutes and teacher trainings.


Teaching Tolerance




In a scene from the hit movie

Freedom Writers

, a film based on Erin Gruwell's experiences as an English teacher to inner-city Los Angeles youth, a Latino student is drawing a derogatory picture of a fellow black student. Intercepting the racial correspondence, Gruwell is reminded of a caricature she had seen from the Museum of Tolerance—Holocaust propaganda of a Jew made to look like a rat. Drawing parallels between her students' ignorance and the prejudice of the Nazis, Gruwell captures the attention of her class by pointing out the seriousness of their actions and the implications that can follow.

In a through-provoking presentation, Gruwell explores the very situations that have led us towards conflict in the past and how tolerance and understanding could have prevented such negative outcomes. A true proponent that one person can make an extraordinary difference, Gruwell inspires us all to embrace the concept of changing lives by teaching tolerance.

Achieving the Impossible: Become a Catalyst for Change


Erin Gruwell found herself the teacher for a troubled group of students who had been dubbed unteachable. The tale of how this first-year teacher encouraged these wayward inner city kids to redirect their lives, forego rampant drugs and the violence that pervaded their neighborhoods is the story recounted in the best-selling The Freedom Writers Diary. From the stark reality of one seemingly innocuous event in the classroom, she sparked a chord in the students that led the class to name themselves the Freedom Writers. Over the course of a few months, Gruwell empowered the class to re-chart their future and go on to become college students, published writers and citizens for change.
In a powerful presentation that leaves audiences cheering, Gruwell parlays her story into ways the audience can improve their performance and productivity by asking "what can I do to make a difference?" Gruwell speaks to the authenticity and stamina needed to fuel change. An emotional connection with your work and life goals is a powerful force that can produce an unstoppable vision against all odds. Gruwell speaks from her heart, customizing every speech to her audience and shares:
● How even little events can fuel transformational change
● How to develop an environment of trust and communication
● Ways that individuals can become catalysts for change in their own lives
● How to harness your own personal power and determination to accomplish success that others may not think is possible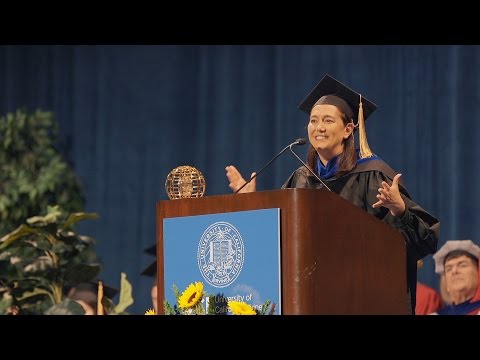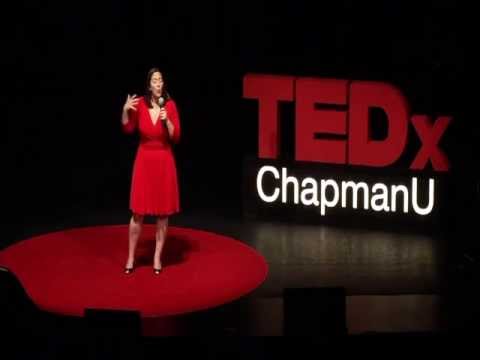 What is Erin Gruwell's speaking fee?
The typical range for Erin Gruwell's speaking fee is $7,000–$16,000. The low end of the fee range represents their standard virtual fee. The high end of the fee range represents their standard fee for a US-based in-person speaking engagement. Appearances which require an extended schedule of activities or international travel will possibly exceed this fee range. Speaker fees update frequently. To receive a personalized quote for Erin Gruwell to speak at your event, please consult with a Key Speakers advisor for up to date information and assistance.
What factors influence the speaker's fee?
Other factors that influence a keynote speaker's fee include their reputation, expertise, demand, experience, duration of the presentation, travel requirements for the event location, and any additional services, activities or customization options they offer.
Are travel expenses included in the speaker's fee?
Travel expenses are typically not included in the listed speaker's fee and are quoted separately. If the speaker needs to travel internationally, fees will be higher. These expenses may include airfare, accommodation, ground transportation at home and in the event city, and meals. We can provide more detailed information about travel expenses and arrangements once you've selected a speaker.
How do I book Erin Gruwell for my event?
The speaker booking process typically involves the following steps:
Browse our website or reach out to a Key Speakers advisor through our website to explore speaker ideas.
Select a keynote speaker based on their expertise, experience, and suitability for your event.
Contact Key Speakers to confirm the speaker's availability, fees, and any unique requirements. We can also help negotiate fees and terms.
Submit a firm offer to extend the invite to your speaker. These details will be used to create an agreement once the speaker accepts.
All parties coordinate and finalize the terms of the booking, including contract terms and conditions.
Confirm the booking by signing the contract and making the necessary payments.
What types of events do keynote speakers typically speak at?
Keynote speakers can speak at a wide range of events, virtual or in person, including conferences, corporate meetings, industry conventions, seminars, workshops, fundraising galas, educational programs, and other special occasions where an inspirational or informative address is desired.
How do I select the right keynote speaker for my event?
When selecting a keynote speaker, consider the following factors:
The speaker's expertise and knowledge relevant to your event's theme or industry.
Their speaking style, ability to engage the audience, and deliver impactful messages.
Past client testimonials, reviews, or references.
The speaker's availability and fee within your budget.
What are the payment terms and conditions?
A deposit is required upon signing the contract, with the remaining balance due 2–4 weeks before the event. If the event is taking place within 30 days, the full balance is due upon signing.
How far in advance should I book a keynote speaker?
It is generally advisable to book a keynote speaker as early as possible, especially if you have a specific speaker in mind or if your event is during a peak season holiday. Ideally, booking a speaker three to six months in advance can increase the chances of securing your desired speaker.
Can you help me with the logistics and technical requirements for the speaker's presentation?
Yes, we can assist you with the logistics and technical requirements for the speaker's presentation. We stay actively involved during pre-event planning to coordinate with you and ensure that the necessary audiovisual equipment, staging, lighting, and other technical aspects are in place for a successful presentation.
Are there any special requirements or accommodations that need to be considered for the speaker?
Keynote speakers may have specific requirements or accommodations that need to be considered, such as travel arrangements, accommodation preferences, dietary restrictions, or accessibility needs. Some speakers have a performance rider we include in the contract, others have minimal requirements.
Do keynote speakers offer customization options for their presentations?
Yes, many keynote speakers offer customization options for their presentations. They can tailor their content, examples, or case studies to align with your event's theme, industry, or specific audience. Discuss your customization needs with us so we can guide you accordingly.
Can the speaker participate in pre-event activities such as panel discussions or Q&A sessions?
Some keynote speakers are open to participating in pre-event activities such as panel discussions, Q&A sessions, or meet-and-greet sessions. Please share your specific requirements with us during the firm offer phase, so we can work on getting you everything you need.
How long is a typical keynote speech?
The duration of a standard keynote speech can vary depending on the speaker and the event's schedule. Typically, keynote speeches range from 30 minutes to 90 minutes, including any Q&A sessions or interactive elements. Some speakers can accommodate half or full day sessions and extended keynotes. Discuss the desired duration with your representative to determine the appropriate length for participation.
Can I provide feedback or reviews about the speaker's performance?
Yes, we encourage and appreciate feedback about the speaker's performance as well as our services. You can share your feedback via email after the event, or via our survey feedback form. Your feedback can help them improve our services and assist other clients in making informed decisions.
Are there any discounts or special offers available for booking multiple speakers or multiple events?
Often, yes. It's worth inquiring about such possibilities with your Key Speakers representative to explore any available cost-savings options.
Why book Erin Gruwell though Key Speakers?
We provide a comprehensive service that takes the guesswork out of hiring a speaker—from speaker selection to logistics to post-event feedback. We know you have lots of responsibilities on top of finding and coordinating event speakers, so having a committed and proactive partner on your side that is an expert with the talent booking process is crucial. Every time you book a speaker with Key, your dedicated events manager will support you throughout the entire planning process. We work closely with you from speaker selection to post-event success and always ensure that your needs are addressed first.
We help you negotiate contractual details such as speaker fees and travel terms so that you end up with the most favorable deal. Leave the fine print to us so you can focus on other aspects of your event. Key Speakers mediates and absorbs some of the contractual risks that inherently come with booking a keynote speaker.
With our highly communicative booking and proposal model, you'll never be left in the dark with the status of your speaker. We pride ourselves on speedy response time and always keep you updated on all new developments relating to your event. Our experienced agents are personable (after our morning coffee!) and always eager to do whatever it takes to secure a fantastic speaker for your event.
To put it simply, Key Speakers is your one-stop resource for finding, booking and managing speakers for your event. We do the heavy lifting for you. Our dedicated and knowledgeable advisors ensure that your speaker's message and personal brand perfectly align to your event objectives.
Remember that the specific details and offerings may vary among different speakers, so it's always recommended to consult with your Key Speakers representative for accurate information and assistance.
Speaker Fee Range:
$7,000–$16,000
*Ranges are a guideline only, with the low end representing the speaker's virtual fee and the high end representing their in-person fee. Fees are subject to change. Contact us for an exact quote.
Travels From:
California
Related Categories:
Request Erin Gruwell
Connect with us to learn more about booking this speaker for your event.