Speaker Fee Range:
$25,000–$40,000
*Ranges are a guideline only, with the low end representing the speaker's virtual fee and the high end representing their in-person fee. Fees are subject to change. Contact us for an exact quote.
Travels From:
Pennsylvania
Related Categories:
Jonah Berger
Best-Selling Author and Expert on Decision Making, Consumer Behavior, Word of Mouth, and How Products and Ideas Become Popular
Jonah Berger is a marketing professor at the Wharton School at the University of Pennsylvania and internationally bestselling author of Contagious, Invisible Influence, and The Catalyst.
Dr. Berger is a world-renowned expert on change, word of mouth, influence, consumer behavior, and how products, ideas, and behaviors catch on. He has published over 50 articles in top‐tier academic journals, teaches Wharton's highest rated online course, and popular outlets like The New York Times and Harvard Business Review often cover his work. He's keynoted hundred of events, and often consults for organizations like Google, Apple, Nike, and the Gates Foundation.
Why do some products, ideas, and behaviors catch on? What drives word of mouth? How does influence work? And how can we be more effective at changing minds and organizations? Professor Jonah Berger examines the behavioral science behind these and…
How to Change Anyone's Mind

Everyone has something they want to change. Salespeople want to change the customer's mind. Managers want to change employee behavior. Leaders want to change the way an entire organization does business. But change is hard. We persuade and cajole and push and push, but even after all that work, often nothing happens. Things change at a glacial pace, if at all. Could there be a better way?

In this new talk, Wharton Professor and change expert Dr. Jonah Berger outlines a revolutionary approach to change. Successful change isn't about pushing harder or exerting more energy. It's about removing barriers. Overcoming resistance by reducing friction and lowering the hurdles to action. Discover the hidden factors that impede change, why your biggest competitor is inertia, and why big changes require asking for less, not pushing for more. Whether you're trying to change how consumers think, motivate people to act, or shift the way an entire industry does business, Berger will teach you how to become a catalyst.

Returning to Growth in the New World

Our world has recently undergone unprecedented change at a rapid pace. From remote work and online retail to shifting customer needs and employee mindsets, many things are different than they were before. But as we return to a new normal, smart companies and industries are recognizing the opportunity to also return to growth. How can you get your people on the right track and focused to take advantage of these emerging opportunities?

In this timely and forward-looking presentation, Wharton Professor and change expert Dr. Jonah Berger explores how organizations can act now to succeed in the new world. Blending insights from his best-selling book The Catalyst, Berger will discuss the changes in consumer and customer behavior that have occurred so far, which pandemic-driven trends are here to stay, and how to thrive in the new reality we all find ourselves in. He shows how organizations and industries can adapt and motivate their leaders and employees to get on board. Berger will provide actionable tactics for pivoting strategy, thinking beyond the crisis, and changing minds to drive success.

Disruption-Proof

We live in an age of disruption. Entire industries have been uprooted and displaced by new technologies and business models, and the most successful corporations out there didn't exist just a few decades ago. When it comes to Silicon Valley titans such as Amazon, Uber, and Airbnb, you have to wonder whether incumbents in the consumer goods, automotive, and hotel industries could have gotten their first—and what's coming next. How can we stay ahead of this relentless innovation? How can we make sure we're doing the disrupting, and not being disrupted ourselves?

In this exciting, new presentation, Wharton Business School Professor and disruption guru, Dr. Jonah Berger, explains how organizations can make themselves "disruption-proof." Learn why some companies are more likely to get displaced, how executives ought to be reimaging their competitive set to better service evolving consumer needs, and what innovators do differently than everyone else that makes them so successful. From shifting mindsets and redefining your competitive set to "de-risking" innovation and why great companies cannibalize themselves, Berger demonstrates how we can survive, and win, in this new age.

Invisible Influence: The Hidden Forces That Shape Behavior

Are you trying to motivate employee behavior and consumer buying decisions, or drive political or public opinion? Dr. Jonah Berger's most recent speech looks at the subtle and secret influences that drive the decisions we make—from what we buy to where to eat to what we wear and the careers we choose. A must-see presentation for HR, sales, and leadership teams—and anyone tasked with persuading others to take action—Dr. Berger argues that other people's behavior influences us at every moment of our lives, and that learning to better understand the influences driving you, your co-workers, employees, family members, potential partners, business associates, and clients can lead to more productive relationships and lives.

Drawing on research he conducted for his book, Invisible Influence, Dr. Berger integrates studies of business, psychology, and social science to lift the cloak of invisibility from the driving forces behind our daily choices, transforming the way audiences see themselves and others. With this speech, Dr. Berger shows audiences how to, as Zappos CEO Tony Hsieh put it, "influence others, make smarter decisions, or just better understand the mystery that is human behavior." A speech brimming with ideas that will provoke deep reflection, Dr. Berger gives audiences the tools they need to capitalize on invisible influences.

Leading Innovation and Effective Culture Change

In a high-energy presentation based on his groundbreaking research on organizational communication and word of mouth, Dr. Jonah Berger examines the science behind leading effective change in an era of dramatic technological and business transformation. Why is it so difficult to promote change in the first place? How do you grease the system to make people more likely to adopt positive behaviors and ignore negative ones? How do you push past mental barriers that insist innovative practices are impossible or fraught with risk?

Jonah Berger offers audiences practical strategies for leading change in a clear and actionable way that encourages buy-in and drives results. He shares how to overcome reticence to change, how to avoid the "curse of knowledge," and how to build a movement that shifts your audience from passive listeners to active participants, who become a powerful channel for diffusing your message. If your organization is looking for a forward-thinking talk aimed at getting change to catch on, this talk is can't-miss.

Understanding Consumer Behavior




To effectively grow any business you need to understand your customers – from determining their wants and needs to delivering customer satisfaction and maintaining relationships. What drives their decisions? What motivates them to take (or not take) action? Dr. Jonah Berger has a PhD in marketing, and has spent more than 15 years studying judgment and decision making. He has published dozens of articles in top-tier journals, teaches customer behavior, and often consults on the topic for Fortune 500 companies. In presentations, Berger shares practical, science-based insights to influence behavior while offering ways for organizations to make the tricks of the trade work for them. From avoiding decision quicksand to how people process information, Berger shares tools for shaping the choice context, being more persuasive, and driving customer growth.

Contagious: Why Things Catch On

Dr. Jonah Berger combines groundbreaking research and powerful stories as he sheds light on why things become popular. Based on 15 years of rigorous academic research, he put together a framework for making anything contagious using the acronym STEPPS: Social currency, triggers, emotion, public, practical value, and stories. In his presentations, he reveals the secret science behind why things succeed and how these six key factors drive all sorts of products, services, and ideas to catch on. Young and full of energy, he is interactive with his audience, quickly demonstrating that our intuitions aren't always right. Berger also uses funny and compelling examples to reinforce his message and keep his presentation engaging. He provides a set of specific, actionable techniques for driving diffusion. Whether you're trying to change public perception of an industry, get a product or service to catch on, change organizational culture, or become a more effective leader, these tools will help you get there.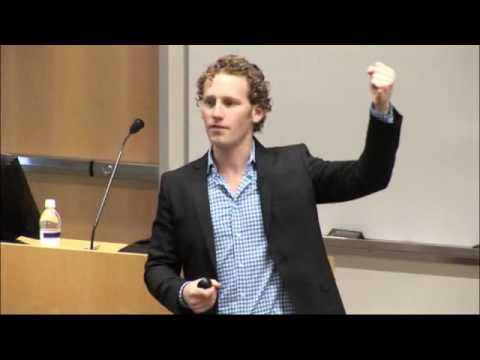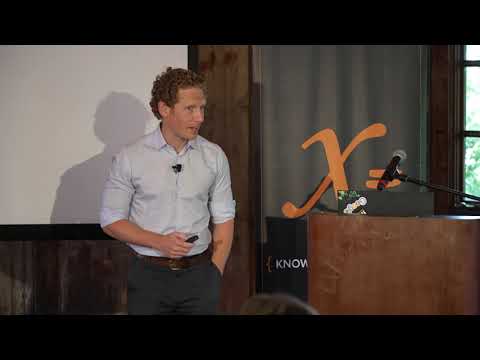 What is Jonah Berger's speaking fee?
The typical range for Jonah Berger's speaking fee is $25,000–$40,000. The low end of the fee range represents their standard virtual fee. The high end of the fee range represents their standard fee for a US-based in-person speaking engagement. Appearances which require an extended schedule of activities or international travel will possibly exceed this fee range. Speaker fees update frequently. To receive a personalized quote for Jonah Berger to speak at your event, please consult with a Key Speakers advisor for up to date information and assistance.
What factors influence the speaker's fee?
Other factors that influence a keynote speaker's fee include their reputation, expertise, demand, experience, duration of the presentation, travel requirements for the event location, and any additional services, activities or customization options they offer.
Are travel expenses included in the speaker's fee?
Travel expenses are typically not included in the listed speaker's fee and are quoted separately. If the speaker needs to travel internationally, fees will be higher. These expenses may include airfare, accommodation, ground transportation at home and in the event city, and meals. We can provide more detailed information about travel expenses and arrangements once you've selected a speaker.
How do I book Jonah Berger for my event?
The speaker booking process typically involves the following steps:
Browse our website or reach out to a Key Speakers advisor through our website to explore speaker ideas.
Select a keynote speaker based on their expertise, experience, and suitability for your event.
Contact Key Speakers to confirm the speaker's availability, fees, and any unique requirements. We can also help negotiate fees and terms.
Submit a firm offer to extend the invite to your speaker. These details will be used to create an agreement once the speaker accepts.
All parties coordinate and finalize the terms of the booking, including contract terms and conditions.
Confirm the booking by signing the contract and making the necessary payments.
What types of events do keynote speakers typically speak at?
Keynote speakers can speak at a wide range of events, virtual or in person, including conferences, corporate meetings, industry conventions, seminars, workshops, fundraising galas, educational programs, and other special occasions where an inspirational or informative address is desired.
How do I select the right keynote speaker for my event?
When selecting a keynote speaker, consider the following factors:
The speaker's expertise and knowledge relevant to your event's theme or industry.
Their speaking style, ability to engage the audience, and deliver impactful messages.
Past client testimonials, reviews, or references.
The speaker's availability and fee within your budget.
What are the payment terms and conditions?
A deposit is required upon signing the contract, with the remaining balance due 2–4 weeks before the event. If the event is taking place within 30 days, the full balance is due upon signing.
How far in advance should I book a keynote speaker?
It is generally advisable to book a keynote speaker as early as possible, especially if you have a specific speaker in mind or if your event is during a peak season holiday. Ideally, booking a speaker three to six months in advance can increase the chances of securing your desired speaker.
Can you help me with the logistics and technical requirements for the speaker's presentation?
Yes, we can assist you with the logistics and technical requirements for the speaker's presentation. We stay actively involved during pre-event planning to coordinate with you and ensure that the necessary audiovisual equipment, staging, lighting, and other technical aspects are in place for a successful presentation.
Are there any special requirements or accommodations that need to be considered for the speaker?
Keynote speakers may have specific requirements or accommodations that need to be considered, such as travel arrangements, accommodation preferences, dietary restrictions, or accessibility needs. Some speakers have a performance rider we include in the contract, others have minimal requirements.
Do keynote speakers offer customization options for their presentations?
Yes, many keynote speakers offer customization options for their presentations. They can tailor their content, examples, or case studies to align with your event's theme, industry, or specific audience. Discuss your customization needs with us so we can guide you accordingly.
Can the speaker participate in pre-event activities such as panel discussions or Q&A sessions?
Some keynote speakers are open to participating in pre-event activities such as panel discussions, Q&A sessions, or meet-and-greet sessions. Please share your specific requirements with us during the firm offer phase, so we can work on getting you everything you need.
How long is a typical keynote speech?
The duration of a standard keynote speech can vary depending on the speaker and the event's schedule. Typically, keynote speeches range from 30 minutes to 90 minutes, including any Q&A sessions or interactive elements. Some speakers can accommodate half or full day sessions and extended keynotes. Discuss the desired duration with your representative to determine the appropriate length for participation.
Can I provide feedback or reviews about the speaker's performance?
Yes, we encourage and appreciate feedback about the speaker's performance as well as our services. You can share your feedback via email after the event, or via our survey feedback form. Your feedback can help them improve our services and assist other clients in making informed decisions.
Are there any discounts or special offers available for booking multiple speakers or multiple events?
Often, yes. It's worth inquiring about such possibilities with your Key Speakers representative to explore any available cost-savings options.
Why book Jonah Berger though Key Speakers?
We provide a comprehensive service that takes the guesswork out of hiring a speaker—from speaker selection to logistics to post-event feedback. We know you have lots of responsibilities on top of finding and coordinating event speakers, so having a committed and proactive partner on your side that is an expert with the talent booking process is crucial. Every time you book a speaker with Key, your dedicated events manager will support you throughout the entire planning process. We work closely with you from speaker selection to post-event success and always ensure that your needs are addressed first.
We help you negotiate contractual details such as speaker fees and travel terms so that you end up with the most favorable deal. Leave the fine print to us so you can focus on other aspects of your event. Key Speakers mediates and absorbs some of the contractual risks that inherently come with booking a keynote speaker.
With our highly communicative booking and proposal model, you'll never be left in the dark with the status of your speaker. We pride ourselves on speedy response time and always keep you updated on all new developments relating to your event. Our experienced agents are personable (after our morning coffee!) and always eager to do whatever it takes to secure a fantastic speaker for your event.
To put it simply, Key Speakers is your one-stop resource for finding, booking and managing speakers for your event. We do the heavy lifting for you. Our dedicated and knowledgeable advisors ensure that your speaker's message and personal brand perfectly align to your event objectives.
Remember that the specific details and offerings may vary among different speakers, so it's always recommended to consult with your Key Speakers representative for accurate information and assistance.
Speaker Fee Range:
$25,000–$40,000
*Ranges are a guideline only, with the low end representing the speaker's virtual fee and the high end representing their in-person fee. Fees are subject to change. Contact us for an exact quote.
Travels From:
Pennsylvania
Related Categories:
Request Jonah Berger
Connect with us to learn more about booking this speaker for your event.