Speaker Fee Range:
$25,000–$45,000
*Ranges are a guideline only, with the low end representing the speaker's virtual fee and the high end representing their in-person fee. Fees are subject to change. Contact us for an exact quote.
Travels From:
California
Related Categories:
Cornel West
Professor, Activist, Provocative Public Intellectual & Groundbreaking Author
Dr. Cornel West, affectionately known to many as Brother West, is the Dietrich Bonhoeffer Chair at Union Theological Seminary. Dr. West teaches on the works of Dietrich Bonhoeffer, as well as courses in Philosophy of Religion, African American Critical Thought, and a wide range of subjects -- including but by no means limited to, the classics, philosophy, politics, cultural theory, literature, and music. He has a passion to communicate to a vast variety of publics in order to keep alive the legacy of Martin Luther King, Jr. – a legacy of telling the truth and bearing witness to love and justice.
Dr. West is the former Professor of the Practice of Public Philosophy at Harvard University and Professor Emeritus at Princeton University. Cornel West graduated Magna Cum Laude from Harvard in three years and obtained his M.A. and Ph.D. in Philosophy at Princeton.
He has written 20 books…
Living Through Our Leaders: The Search For Black Prophetic Fire




Examining the lives of some of his personal heroes across a variety of disciplines and pursuits – bearers of what he calls Black Prophetic Fire, towering figures who changed the world – Dr. Cornel West considers the life and work of such luminaries as Ida B. Wells, A. Philip Randolph, Fannie Lou Hamer, Dr. Martin Luther King, Jr., John Coltrane, Max Roach, Gil Scott-Heron, Curtis Mayfield and others. He locates a common denominator in these prophets including a hypersensitivity to the weak and vulnerable that produces a righteous indignation in the face of a callous status quo, making these names as vital to the current age as they were in their own time. By revisiting these names and the fire they brought to their age, which he argues is alive and well in the current generation, Dr. West encourages audiences to stoke the fire as they did – by bearing witness, taking risks, cutting against the grain and telling the truth, not in a spirit of self-righteousness, but as a calling to make the world a better place in generations to come.

Love Warriors, Moral Titans and Critical Thinkers: Three Prophetic Figures You Need To Know




In this presentation Dr. Cornel West examines three crucial figures from recent history that he believes the younger generation needs to know more about. Starting with Martin Luther King, Jr., and delving well beyond "I have a dream," West argues that King wasn't simply fighting racism, but also poverty, militarism and materialism, or the emptiness of the soul. Next he examines the Prophetic Judaism of King's friend and mentor, Rabbi Abraham Joshua Heshel, who advocated for anyone who was dehumanized or devalued, including the working poor. Finally, he reexamines the life and work of Dorothy Day, the journalist and activist who went on to found the Catholic Worker's Movement. In many ways a precursor to Pope Francis, Day embodied similar virtues, including direct aid to the poor and homeless. West demonstrates how all three of these towering figures – described as "love warriors, moral titans and critical thinkers" – are as vital to society today as they were during previous decades.

Critical Thinking and the Cultivation of Your True Self




Education, according to Dr. Cornel West, is central to the future of the nation and species. In this presentation on cultivating critical thinking, which is integral to the maturation of the soul, Cornel West distinguishes between education – the formation of attention so you can focus on the things that matter to you most – and mere schooling, or gaining access to skills without the transformation that comes with an effective education. He offers profound insight into refining one's true self by possessing the simple courage to love, to stay connected to the humanity of others regardless of their color, creed, culture or civilization, and to stay immersed in the arts, whether music, painting, dancing or drawing, because imagination and empathy play a key role in creating deeper, fuller selves. In Dr. West's eyes, education gives us the courage to hope and lends a sense of possibility no matter how dark things become – so that we can focus on what really matters in life, whether it's joy, love, fidelity or service to others.

The Profound Desire For Justice




In a time when people are hungry for deeper democracy and equality, justice becomes a crucial factor in attaining these ideals, according to Dr. Cornel West. What is required of citizens in the pursuit of attaining justice is connecting, linking and coalescing our collective struggles, whether economic, racial, sexual, global or otherwise. But how do we bring people together in the name of justice when inequality still prevails and so many remain isolated or locked inside their own personal struggles? In this presentation rooted in current events as well as historical precedents, Dr. West examines ways we can unite and effectuate justice in order to live together harmoniously for the greater good, united in a higher cause on grounds that are moral as well as spiritual.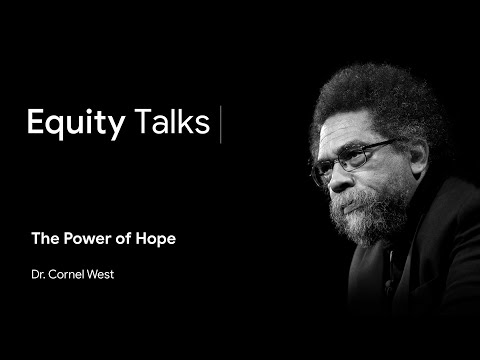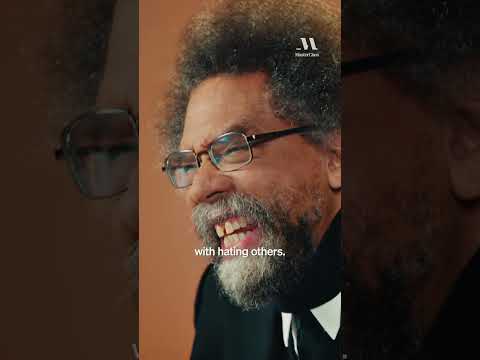 What is Cornel West's speaking fee?
The typical range for Cornel West's speaking fee is $25,000–$45,000. The low end of the fee range represents their standard virtual fee. The high end of the fee range represents their standard fee for a US-based in-person speaking engagement. Appearances which require an extended schedule of activities or international travel will possibly exceed this fee range. Speaker fees update frequently. To receive a personalized quote for Cornel West to speak at your event, please consult with a Key Speakers advisor for up to date information and assistance.
What factors influence the speaker's fee?
Other factors that influence a keynote speaker's fee include their reputation, expertise, demand, experience, duration of the presentation, travel requirements for the event location, and any additional services, activities or customization options they offer.
Are travel expenses included in the speaker's fee?
Travel expenses are typically not included in the listed speaker's fee and are quoted separately. If the speaker needs to travel internationally, fees will be higher. These expenses may include airfare, accommodation, ground transportation at home and in the event city, and meals. We can provide more detailed information about travel expenses and arrangements once you've selected a speaker.
How do I book Cornel West for my event?
The speaker booking process typically involves the following steps:
Browse our website or reach out to a Key Speakers advisor through our website to explore speaker ideas.
Select a keynote speaker based on their expertise, experience, and suitability for your event.
Contact Key Speakers to confirm the speaker's availability, fees, and any unique requirements. We can also help negotiate fees and terms.
Submit a firm offer to extend the invite to your speaker. These details will be used to create an agreement once the speaker accepts.
All parties coordinate and finalize the terms of the booking, including contract terms and conditions.
Confirm the booking by signing the contract and making the necessary payments.
What types of events do keynote speakers typically speak at?
Keynote speakers can speak at a wide range of events, virtual or in person, including conferences, corporate meetings, industry conventions, seminars, workshops, fundraising galas, educational programs, and other special occasions where an inspirational or informative address is desired.
How do I select the right keynote speaker for my event?
When selecting a keynote speaker, consider the following factors:
The speaker's expertise and knowledge relevant to your event's theme or industry.
Their speaking style, ability to engage the audience, and deliver impactful messages.
Past client testimonials, reviews, or references.
The speaker's availability and fee within your budget.
What are the payment terms and conditions?
A deposit is required upon signing the contract, with the remaining balance due 2–4 weeks before the event. If the event is taking place within 30 days, the full balance is due upon signing.
How far in advance should I book a keynote speaker?
It is generally advisable to book a keynote speaker as early as possible, especially if you have a specific speaker in mind or if your event is during a peak season holiday. Ideally, booking a speaker three to six months in advance can increase the chances of securing your desired speaker.
Can you help me with the logistics and technical requirements for the speaker's presentation?
Yes, we can assist you with the logistics and technical requirements for the speaker's presentation. We stay actively involved during pre-event planning to coordinate with you and ensure that the necessary audiovisual equipment, staging, lighting, and other technical aspects are in place for a successful presentation.
Are there any special requirements or accommodations that need to be considered for the speaker?
Keynote speakers may have specific requirements or accommodations that need to be considered, such as travel arrangements, accommodation preferences, dietary restrictions, or accessibility needs. Some speakers have a performance rider we include in the contract, others have minimal requirements.
Do keynote speakers offer customization options for their presentations?
Yes, many keynote speakers offer customization options for their presentations. They can tailor their content, examples, or case studies to align with your event's theme, industry, or specific audience. Discuss your customization needs with us so we can guide you accordingly.
Can the speaker participate in pre-event activities such as panel discussions or Q&A sessions?
Some keynote speakers are open to participating in pre-event activities such as panel discussions, Q&A sessions, or meet-and-greet sessions. Please share your specific requirements with us during the firm offer phase, so we can work on getting you everything you need.
How long is a typical keynote speech?
The duration of a standard keynote speech can vary depending on the speaker and the event's schedule. Typically, keynote speeches range from 30 minutes to 90 minutes, including any Q&A sessions or interactive elements. Some speakers can accommodate half or full day sessions and extended keynotes. Discuss the desired duration with your representative to determine the appropriate length for participation.
Can I provide feedback or reviews about the speaker's performance?
Yes, we encourage and appreciate feedback about the speaker's performance as well as our services. You can share your feedback via email after the event, or via our survey feedback form. Your feedback can help them improve our services and assist other clients in making informed decisions.
Are there any discounts or special offers available for booking multiple speakers or multiple events?
Often, yes. It's worth inquiring about such possibilities with your Key Speakers representative to explore any available cost-savings options.
Why book Cornel West though Key Speakers?
We provide a comprehensive service that takes the guesswork out of hiring a speaker—from speaker selection to logistics to post-event feedback. We know you have lots of responsibilities on top of finding and coordinating event speakers, so having a committed and proactive partner on your side that is an expert with the talent booking process is crucial. Every time you book a speaker with Key, your dedicated events manager will support you throughout the entire planning process. We work closely with you from speaker selection to post-event success and always ensure that your needs are addressed first.
We help you negotiate contractual details such as speaker fees and travel terms so that you end up with the most favorable deal. Leave the fine print to us so you can focus on other aspects of your event. Key Speakers mediates and absorbs some of the contractual risks that inherently come with booking a keynote speaker.
With our highly communicative booking and proposal model, you'll never be left in the dark with the status of your speaker. We pride ourselves on speedy response time and always keep you updated on all new developments relating to your event. Our experienced agents are personable (after our morning coffee!) and always eager to do whatever it takes to secure a fantastic speaker for your event.
To put it simply, Key Speakers is your one-stop resource for finding, booking and managing speakers for your event. We do the heavy lifting for you. Our dedicated and knowledgeable advisors ensure that your speaker's message and personal brand perfectly align to your event objectives.
Remember that the specific details and offerings may vary among different speakers, so it's always recommended to consult with your Key Speakers representative for accurate information and assistance.
Speaker Fee Range:
$25,000–$45,000
*Ranges are a guideline only, with the low end representing the speaker's virtual fee and the high end representing their in-person fee. Fees are subject to change. Contact us for an exact quote.
Travels From:
California
Related Categories:
Request Cornel West
Connect with us to learn more about booking this speaker for your event.