Speaker Fee Range:
$12,000–$20,000
*Ranges are a guideline only, with the low end representing the speaker's virtual fee and the high end representing their in-person fee. Fees are subject to change. Contact us for an exact quote.
Travels From:
Canada
Related Categories:
Mark DeVolder
Original Thinker and Motivator on Organizational Transition and Employee Engagement
Dr. Mark DeVolder, THE CHANGE SPECIALIST, is a top change management expert and thought-leader on transitions and transformation. With a vast client list, Mark has spoken in over 25 countries on 5 continents to many of the world's industry-leading companies. His insights and strategies show leaders in the midst of disruption, HOW to change...
• coaching NASA rocket scientists to re-invent themselves;
• guiding healthcare professionals through multi-billion dollar mergers;
• transitioning to a safety-first culture in oil industries;
• preparing Egypt's largest company to restructure itself.
Mark's client list is extensive and diverse, covering many sectors including: NASA, Royal Bank of Canada, McDonald's, Qatar Petroleum, PepsiCo Europe, Verizon, Bristol-Myers Squibb, Kuwait Finance House, Medtronic, UT Southwestern Medical Center, FEMSA Mexico, Idaho National Laboratory, Estonian HR Association, Oman Air, GE Digital, Charles Schwab, Marriott, Siemens, and many more.
Partnering with his clients gives Mark a laser-focused view into disruptions that are…
Future Proof: Navigating Change with Confidence and Excitement

Imagine a new way to change: unhurried, composed, and confident instead of the usual frenzy, chaos, and uncertainty. The Empowered Change strategy presented in this high-impact keynote equips participants to transform the pace of change and drive sustainable success by providing a clear roadmap for navigating the stages of change.This program is perfect for leaders and teams in the midst of constant change who are:
· Going through organizational growth, such as mergers and acquisitions, leadership changes, restructuring, and digital transformation
· Navigating their team members' reactions to the volatility, complexity, and ambiguity in their work and life (like frustration, anxiety, confusion, and fear)
· Feeling unprepared for their evolving roles and responsibilities or unable to change at the rate and pace needed to keep up with ever-increasing changesAfter this intensely practical session, the audience will leave with:
· A Journey-map framework for understanding any change they experience
· A personal plan for confidently navigating the transitions between each stage of change
· The skills and mindset for boldly mobilizing through disruptive change to accomplish their objectives


Master Your Mind, Master the Chaos: Leadership Secrets for Successfully Navigating Change

Drawing from more than two decades of working with global industry leaders, Mark distills the secrets of effective change leadership into the five essential mindsets demonstrated by top leaders.This program is perfect for leaders and managers who are:
· Leading significant organizational changes that require alignment, buy-in, and engagement
· Struggling to keep up with the constant evolution of work, including remote/hybrid work, digital transformations, and new business models
· Needing to adapt to, anticipate, and initiate disruption in their industry

During Mark's high-octane presentation, your audience will learn how to:
· Avoid change-paralysis and develop change-ready thinking and behaviors
· Overcome decision-quicksand and make smart decisions faster
· Develop a leadership mindset for navigating themselves and their team through any change


All Together Now: The Key to Dynamic, Inclusive Teams

This keynote reveals the secret behind how the world's highest-performing teams solve their most complex problems: by building unity in their diversity (not in spite of it). When a team cultivates unity of purpose and the freedom to embrace diverse abilities and perspectives, they create true synergy and spark greater innovation, problem-solving, and off-the-charts superior performance.This program is perfect for leaders and teams who are:
· Unsure how to move past traditional leadership and teamwork models to forge a diverse, unified workforce
· Struggling to embrace the innovative mindset needed to tackle increasingly complex challenges
· Experiencing low levels of team engagement, cooperation, and mental well-beingThe audience will leave with:
· A greater appreciation for the differences and similarities in their team members
· The motivation to shake up the status quo and embrace new methods
· A framework for cooperatively solving complex problems with creative solutions


Getting to Target Zero: Engaging High-Performance Safety

This safety keynote addresses the barriers that cause people to disengage and take shortcuts to safety and empowers them to maintain both high performance and safety.This program is perfect for leaders and teams:
· Working in a highly regulated environment that is under the pressure of constant change and evolving government regulations
· Dealing with stressful, potentially dangerous, time-sensitive situations and crises
· Pressured to perform professionally and quickly while trying to conform to new, time-intensive safety practices The audience will leave with:
· A framework to understand and navigate any change they experience through the lens of safety
· Tools to identify current behaviors and practices that build high-performance safety and which practices tear it down
· The education and motivation to take the first step toward high-performance safety

Unstoppable Resilience: Developing the Mindset of a Champion

Resilience is the quintessential element (aka. secret sauce) behind champions and successful teams. This highly actionable keynote teaches the audience how to instill this mindset into the DNA of their culture and team.This program is perfect for leaders and teams who are:
· Responsible for creating unity, well-being, and engagement in their team
· Tasked with delivering profitability and high performance during organizational change and disruption
· Seeking to create a resilient culture throughout their team and organizationThe audience will leave with:
· Strategies for increasing elastic thinking, continuous learning, and unstoppable perseverance
· The motivation and tools to increase innovation, creativity, and risk-taking in their personal and professional lives
· The ability to cultivate a growth mindset of unlimited potential in the face of adversity, stress, and disruption

On Fire! Energized Together, Everyone, Every Day

This keynote empowers the audience to eliminate the mindsets and actions that extinguish motivation and enthusiasm and instead create life-giving opportunities to energize everyone every day.This program is ideal for anyone in the organization who is:
· Navigating multiple changes in the organization, some happening simultaneously
· Experiencing change saturation because of the pace and rate of constant change
· Frustrated and stressed about having to do more with less while contending with unclear direction and communicationThe audience will leave with:
· Tools for identifying which of their current behaviors build up and tear down engagement
· Strategies to increase engagement in four key areas: clarity, competence, influence, and appreciation
· A proven plan for igniting every employee's passion for teamwork, communication, and innovation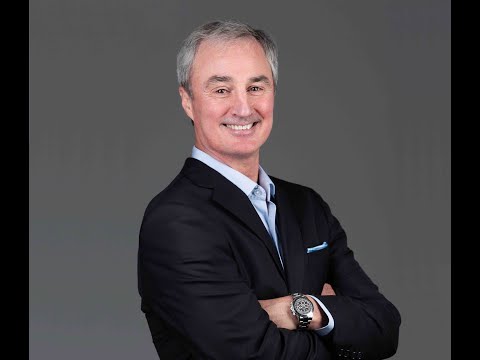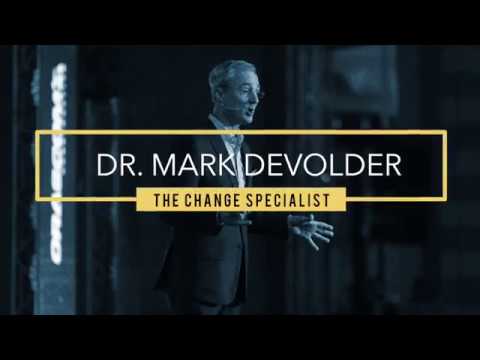 What is Mark DeVolder's speaking fee?
The typical range for Mark DeVolder's speaking fee is $12,000–$20,000. The low end of the fee range represents their standard virtual fee. The high end of the fee range represents their standard fee for a US-based in-person speaking engagement. Appearances which require an extended schedule of activities or international travel will possibly exceed this fee range. Speaker fees update frequently. To receive a personalized quote for Mark DeVolder to speak at your event, please consult with a Key Speakers advisor for up to date information and assistance.
What factors influence the speaker's fee?
Other factors that influence a keynote speaker's fee include their reputation, expertise, demand, experience, duration of the presentation, travel requirements for the event location, and any additional services, activities or customization options they offer.
Are travel expenses included in the speaker's fee?
Travel expenses are typically not included in the listed speaker's fee and are quoted separately. If the speaker needs to travel internationally, fees will be higher. These expenses may include airfare, accommodation, ground transportation at home and in the event city, and meals. We can provide more detailed information about travel expenses and arrangements once you've selected a speaker.
How do I book Mark DeVolder for my event?
The speaker booking process typically involves the following steps:
Browse our website or reach out to a Key Speakers advisor through our website to explore speaker ideas.
Select a keynote speaker based on their expertise, experience, and suitability for your event.
Contact Key Speakers to confirm the speaker's availability, fees, and any unique requirements. We can also help negotiate fees and terms.
Submit a firm offer to extend the invite to your speaker. These details will be used to create an agreement once the speaker accepts.
All parties coordinate and finalize the terms of the booking, including contract terms and conditions.
Confirm the booking by signing the contract and making the necessary payments.
What types of events do keynote speakers typically speak at?
Keynote speakers can speak at a wide range of events, virtual or in person, including conferences, corporate meetings, industry conventions, seminars, workshops, fundraising galas, educational programs, and other special occasions where an inspirational or informative address is desired.
How do I select the right keynote speaker for my event?
When selecting a keynote speaker, consider the following factors:
The speaker's expertise and knowledge relevant to your event's theme or industry.
Their speaking style, ability to engage the audience, and deliver impactful messages.
Past client testimonials, reviews, or references.
The speaker's availability and fee within your budget.
What are the payment terms and conditions?
A deposit is required upon signing the contract, with the remaining balance due 2–4 weeks before the event. If the event is taking place within 30 days, the full balance is due upon signing.
How far in advance should I book a keynote speaker?
It is generally advisable to book a keynote speaker as early as possible, especially if you have a specific speaker in mind or if your event is during a peak season holiday. Ideally, booking a speaker three to six months in advance can increase the chances of securing your desired speaker.
Can you help me with the logistics and technical requirements for the speaker's presentation?
Yes, we can assist you with the logistics and technical requirements for the speaker's presentation. We stay actively involved during pre-event planning to coordinate with you and ensure that the necessary audiovisual equipment, staging, lighting, and other technical aspects are in place for a successful presentation.
Are there any special requirements or accommodations that need to be considered for the speaker?
Keynote speakers may have specific requirements or accommodations that need to be considered, such as travel arrangements, accommodation preferences, dietary restrictions, or accessibility needs. Some speakers have a performance rider we include in the contract, others have minimal requirements.
Do keynote speakers offer customization options for their presentations?
Yes, many keynote speakers offer customization options for their presentations. They can tailor their content, examples, or case studies to align with your event's theme, industry, or specific audience. Discuss your customization needs with us so we can guide you accordingly.
Can the speaker participate in pre-event activities such as panel discussions or Q&A sessions?
Some keynote speakers are open to participating in pre-event activities such as panel discussions, Q&A sessions, or meet-and-greet sessions. Please share your specific requirements with us during the firm offer phase, so we can work on getting you everything you need.
How long is a typical keynote speech?
The duration of a standard keynote speech can vary depending on the speaker and the event's schedule. Typically, keynote speeches range from 30 minutes to 90 minutes, including any Q&A sessions or interactive elements. Some speakers can accommodate half or full day sessions and extended keynotes. Discuss the desired duration with your representative to determine the appropriate length for participation.
Can I provide feedback or reviews about the speaker's performance?
Yes, we encourage and appreciate feedback about the speaker's performance as well as our services. You can share your feedback via email after the event, or via our survey feedback form. Your feedback can help them improve our services and assist other clients in making informed decisions.
Are there any discounts or special offers available for booking multiple speakers or multiple events?
Often, yes. It's worth inquiring about such possibilities with your Key Speakers representative to explore any available cost-savings options.
Why book Mark DeVolder though Key Speakers?
We provide a comprehensive service that takes the guesswork out of hiring a speaker—from speaker selection to logistics to post-event feedback. We know you have lots of responsibilities on top of finding and coordinating event speakers, so having a committed and proactive partner on your side that is an expert with the talent booking process is crucial. Every time you book a speaker with Key, your dedicated events manager will support you throughout the entire planning process. We work closely with you from speaker selection to post-event success and always ensure that your needs are addressed first.
We help you negotiate contractual details such as speaker fees and travel terms so that you end up with the most favorable deal. Leave the fine print to us so you can focus on other aspects of your event. Key Speakers mediates and absorbs some of the contractual risks that inherently come with booking a keynote speaker.
With our highly communicative booking and proposal model, you'll never be left in the dark with the status of your speaker. We pride ourselves on speedy response time and always keep you updated on all new developments relating to your event. Our experienced agents are personable (after our morning coffee!) and always eager to do whatever it takes to secure a fantastic speaker for your event.
To put it simply, Key Speakers is your one-stop resource for finding, booking and managing speakers for your event. We do the heavy lifting for you. Our dedicated and knowledgeable advisors ensure that your speaker's message and personal brand perfectly align to your event objectives.
Remember that the specific details and offerings may vary among different speakers, so it's always recommended to consult with your Key Speakers representative for accurate information and assistance.
Speaker Fee Range:
$12,000–$20,000
*Ranges are a guideline only, with the low end representing the speaker's virtual fee and the high end representing their in-person fee. Fees are subject to change. Contact us for an exact quote.
Travels From:
Canada
Related Categories:
Request Mark DeVolder
Connect with us to learn more about booking this speaker for your event.