Speaker Fee Range:
$12,500–$20,000
*Ranges are a guideline only, with the low end representing the speaker's virtual fee and the high end representing their in-person fee. Fees are subject to change. Contact us for an exact quote.
Travels From:
California
Related Categories:
Scott Greenberg
Business Performance Authority; Franchise Expert & Author of
The Wealthy Franchisee

Meet Scott Greenberg: one-part business game-changer, one-part motivational leader. Fueled with over 10 years' experience as a multi-unit, award-winning franchise owner (Edible Arrangements) whose operation won international recognition: "Best Customer Service" and "Manager of the Year," Scott practically wrote the book on what it takes to transform businesses from average to extraordinary.
Scott delves into the HUMAN factors of business that directly impact how well people work. He helps leaders think at a higher level with a peak performance mindset that keeps emotions in check and yields the clearest, most productive perspective possible. He helps them lead more effectively so they can develop their teams into a high-performance workforce. Finally, he helps them serve better and create emotionally satisfying experiences customers remember, talk about, and want to repeat. Improving business from the inside out, he co-created an innovative management diagnostic and leadership tool, 30-Second Leadership™, that…
What They GET vs. How They FEEL: How to Create Customer Experiences People Remember, Talk About & Want to Repeat




PROGRAM FOCUS:

Customer Experience, Sales, Client Loyalty, Competition, Mindset
Do you want more transactions and bigger tickets? Do you want to outperform your competition without having to out-advertise them? Are you ready to turn your customers into raving fans?
When you focus less on what customers get and more on how customers

feel

, every transaction will become a marketing opportunity; make them feel great and they'll do your marketing for you.
If you're ready to learn how TOP business operators stay in the winner's circle, this presentation is for you. Scott gives you powerful tools to create a service culture that grows loyalty and word-of-mouth and translates success into bigger ticket sales. He'll show you how to replace robotic customer service practices with unforgettable experiences that ensure customers remember you, talk about you and can't wait to come back.
Discover Scott's field-tested and award-winning approach that will help you:
· Deliver a customer service experience that distinguishes you from the competition
· Make EVERY transaction a marketing opportunity that brings customers back
· Optimize your digital footprint by improving your online ratings and reviews
· Increase ticket average, customer frequency, and word-of-mouth advertising
· Apply the "Above/Below Effect" so you can not only build your brand but improve your reputation

Killer Cultures: How to Create a Workplace that Attracts, Retains and Elevates Talent

Program Focus: Leadership, Employee Retention, Team Building, Corporate Culture
In today's marketplace, employers are competing as much for employees as they are customers. But recruiting team members means very little if you can't keep them, or if you can't get them to perform. By creating a best-in-class workplace, you'll naturally attract, retain, and boost talent, and ultimately grow your organization. In other words, to grow a high-profit business, you first need to grow a high-performance culture. That means going beyond ping pong tables, candy bowls, and gift cards and getting to the core of what really motivates people and unites them to the team.
In this program, Scott with teach your group how to:
· Create high-performing teams that collaborate, WOW customers, and improve company culture
· Become a talent magnet without increasing labor costs
· Retain employees who solve problems instead of creating them
· Spend less time recruiting and more time growing your business
· Enjoy the PEACE OF MIND knowing your business is in good hands

THINK, LEAD, SERVE: How Mindset & Culture Lead to Profit & Performance




Program Focus:

Mindset, Company Culture, Sales Growth, Customer Experience, Life Balance
In a busy work environment, it's easy to get so caught up in tactics and everything that needs to be done that you forget about your individual mindset and the collective culture of your organization. But these human elements are the very things that separate the average from the extraordinary. To operate in a way that makes the most impact and ultimately, the most money, your culture must excel in three critical areas: the way people think, the way they lead, and the way they serve.
In this engaging, practical keynote program, Scott will show you how to:
THINK like a high performer. Take control of your brain to ensure your mindset is an asset to the organization, not a detriment.
LEAD in a way that promotes both the skill set and mindset of individual team members while also uniting them into a proud, loyal, and collaborative workforce that genuinely wants the best for the organization and the people it serves.
SERVE customers and the community by creating emotionally satisfying experiences that will quickly produce referrals and loyal repeat business.
You will learn:
· The "Trigger to Trouble" process and how to disrupt it
· How to work from your "point of clarity" and overcome the most common mental blockers that sabotage performance
· How to manage your time to ensure you're not just active, but proactive
· What a culture actually is (beyond being nice to people) and how to effectively build and preserve it
· How to overcome your hiring biases, understand your beliefs about the hiring process, and why you need the discipline to hold out for the right people.
· How to move from facilitating transactions to building connections with your customers
· Shift from upselling to up

serving

so you can increase your average ticket size while meeting the customer's needs at a more intuitive level

30-Second Leadership: The Simple Coaching Method for Making Employees Great




Program Focus:

Team Building, Leadership, Cultural Transformation, Employee Engagement, Coaching
Do you struggle with underperforming team members? Are attempts to motivate them failing to produce results? Would you like to spend less time "dealing with employees" and more time growing your bottom line?
Discover 30-Second Leadership, a field-tested management program that has leaders raving! Rooted in real-world experience, this simple, hard skills coaching system will show you how to quickly diagnose an employee's work performance and prescribe the best corresponding coaching method to boost results and shift employee mindset and productivity in the workplace.
Whether you are a small business owner or a front-runner in a large corporation, if you manage other people, 30-Second Leadership will provide you with immediate, powerful and lasting results.
This program will:
· Empower managers with simple, proven steps to engage and INSPIRE their employees
· Create a common language among management for evaluating employee performance
· Ensure top employees stay great, feel challenged and elevate others
· Re-engage employees who may be bored, burnt-out or slipping in performance
· Transform front-line employees into leaders who will help you grow your business
This workshop is highly-customized and a perfect follow-up to any of Scott's keynotes. It is available in a 60-90-minute format, half-day workshops and is a popular addition for executive retreats.

The Wealthy Franchisee: Game-Changing Steps to Grow Your Business and Become a Wealthier (and Healthier) Franchisee


Get ready to achieve breakthrough performance and growth! In Scott's signature and most-requested keynote, he will share with you how to transform your business from average to extraordinary. Scott helps franchisees think, lead and serve at a higher level. With over 10 years as an award-winning, multi-unit franchisee and coach for countless brands, he will show you HOW top franchisees achieve consistent, profitable results (beyond doing more marketing and finding better employees).
Get out of your head and into your business so you can:
· Increase productivity, efficiency and streamline operations
· Build MORE WEALTH from the operation you already have
· Make smarter business decisions with more strategy and less emotion
· Inspire employees and delight customers
· Reduce stress, maintain a healthier lifestyle and have more fun running your business.

NEXT-LEVEL Sales: The Optimized Mindset of High-Performing Sales Reps


The sales process is an emotionally charged experience. When expectations aren't met, profits drop, clients complain or claims soar, sales agents feel it. These feelings cause sales reps to draw incorrect conclusions, lose trust, and panic. Often, they talk to each other, reinforcing their fears and mistrust of the corporate team. While sales managers often note how a sales rep's mindset can directly impact their business execution, rarely is there any meaningful discussion or training around the human factors that so clearly influence performance.
Great sales organizations know they need to go beyond teaching hard skills and also support soft skills training for their agents and employees. This results in higher retention and will produce a system of sales reps who are as confident as they are competent.
NEXT-LEVEL Sales will give your group the encouragement and tools they need to work at a higher level. They'll learn to look at business circumstances objectively without allowing emotions to cloud judgement and adversely impact sales.
This program will help your sales team:
· Boost performance, increase work satisfaction, and grow the company's brand
· Purposely reframe their business concerns with facts that will help grow and profit their business
· Understand how great customer service elevates the emotional state of their clients, which in turn, result in bigger sales
· Harness the power of logos (facts and features), ethos (credibility) and pathos (emotions), and why all three are critical for agency growth and marketing success
· Objectively process information in order to replace assumptions and fears
· Move from facilitating transactions to building long-term relationships with clients that increase referrals

You've Got This! The Human Factors of RESILIENCE & RESULTS




Program Focus:

Motivation, Success, Culture, Mindset, Peak Performance, Overcoming Adversity, Change
This uplifting, content-rich program inspires attendees to embrace change, upgrade workplace performance and offers practical takeaways that immediately translate into actionable results.
Scott will teach your organization the three factors that determine outcome in any business situation. He'll outline the difference between problem-solving and resiliency, and share five strategies for living and working with more strength and courage. Finally, he'll explain how your group can create a culture of support and inclusiveness, so organizations thrive as a whole. This program is filled with actionable strategies, impactful stories and practical life lessons that will give your team lasting strength and inspiration.
Available as a keynote, breakout or half-day session, this customized program is perfect for leadership and management teams, front-line employees and is also a popular choice for all-hands meetings.
Audience members will learn how to:
· Navigate more effectively through market change, burn-out and setbacks
· Identify the three factors that impact results and focus on the areas where you have the most control
· Make smarter business decisions with more strategy, less emotion
· Discover the most common mental blockers that sabotage business performance and how to avoid them
· Create a work culture that everyone can get behind and how to regularly reinforce it to promote seamless teamwork and high-performance
· Elevate the individual and group performance of your team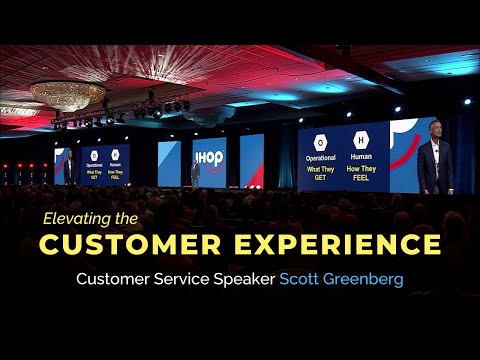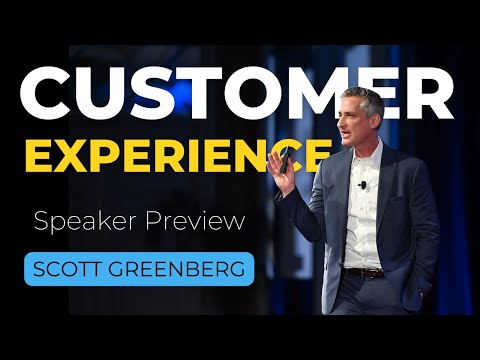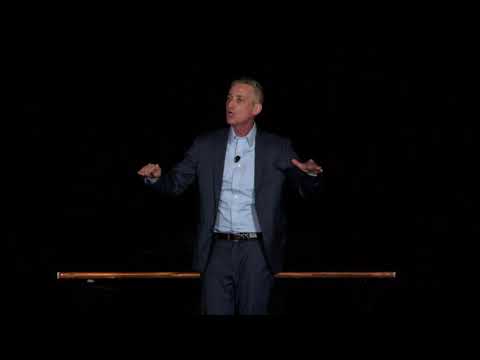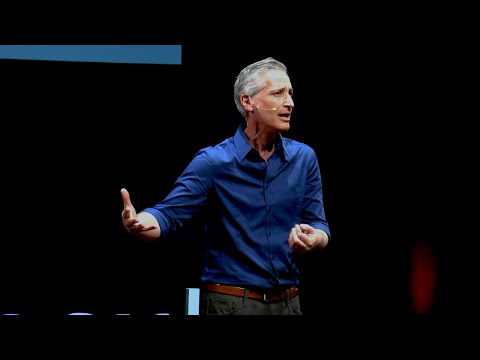 What is Scott Greenberg's speaking fee?
The typical range for Scott Greenberg's speaking fee is $12,500–$20,000. The low end of the fee range represents their standard virtual fee. The high end of the fee range represents their standard fee for a US-based in-person speaking engagement. Appearances which require an extended schedule of activities or international travel will possibly exceed this fee range. Speaker fees update frequently. To receive a personalized quote for Scott Greenberg to speak at your event, please consult with a Key Speakers advisor for up to date information and assistance.
What factors influence the speaker's fee?
Other factors that influence a keynote speaker's fee include their reputation, expertise, demand, experience, duration of the presentation, travel requirements for the event location, and any additional services, activities or customization options they offer.
Are travel expenses included in the speaker's fee?
Travel expenses are typically not included in the listed speaker's fee and are quoted separately. If the speaker needs to travel internationally, fees will be higher. These expenses may include airfare, accommodation, ground transportation at home and in the event city, and meals. We can provide more detailed information about travel expenses and arrangements once you've selected a speaker.
How do I book Scott Greenberg for my event?
The speaker booking process typically involves the following steps:
Browse our website or reach out to a Key Speakers advisor through our website to explore speaker ideas.
Select a keynote speaker based on their expertise, experience, and suitability for your event.
Contact Key Speakers to confirm the speaker's availability, fees, and any unique requirements. We can also help negotiate fees and terms.
Submit a firm offer to extend the invite to your speaker. These details will be used to create an agreement once the speaker accepts.
All parties coordinate and finalize the terms of the booking, including contract terms and conditions.
Confirm the booking by signing the contract and making the necessary payments.
What types of events do keynote speakers typically speak at?
Keynote speakers can speak at a wide range of events, virtual or in person, including conferences, corporate meetings, industry conventions, seminars, workshops, fundraising galas, educational programs, and other special occasions where an inspirational or informative address is desired.
How do I select the right keynote speaker for my event?
When selecting a keynote speaker, consider the following factors:
The speaker's expertise and knowledge relevant to your event's theme or industry.
Their speaking style, ability to engage the audience, and deliver impactful messages.
Past client testimonials, reviews, or references.
The speaker's availability and fee within your budget.
What are the payment terms and conditions?
A deposit is required upon signing the contract, with the remaining balance due 2–4 weeks before the event. If the event is taking place within 30 days, the full balance is due upon signing.
How far in advance should I book a keynote speaker?
It is generally advisable to book a keynote speaker as early as possible, especially if you have a specific speaker in mind or if your event is during a peak season holiday. Ideally, booking a speaker three to six months in advance can increase the chances of securing your desired speaker.
Can you help me with the logistics and technical requirements for the speaker's presentation?
Yes, we can assist you with the logistics and technical requirements for the speaker's presentation. We stay actively involved during pre-event planning to coordinate with you and ensure that the necessary audiovisual equipment, staging, lighting, and other technical aspects are in place for a successful presentation.
Are there any special requirements or accommodations that need to be considered for the speaker?
Keynote speakers may have specific requirements or accommodations that need to be considered, such as travel arrangements, accommodation preferences, dietary restrictions, or accessibility needs. Some speakers have a performance rider we include in the contract, others have minimal requirements.
Do keynote speakers offer customization options for their presentations?
Yes, many keynote speakers offer customization options for their presentations. They can tailor their content, examples, or case studies to align with your event's theme, industry, or specific audience. Discuss your customization needs with us so we can guide you accordingly.
Can the speaker participate in pre-event activities such as panel discussions or Q&A sessions?
Some keynote speakers are open to participating in pre-event activities such as panel discussions, Q&A sessions, or meet-and-greet sessions. Please share your specific requirements with us during the firm offer phase, so we can work on getting you everything you need.
How long is a typical keynote speech?
The duration of a standard keynote speech can vary depending on the speaker and the event's schedule. Typically, keynote speeches range from 30 minutes to 90 minutes, including any Q&A sessions or interactive elements. Some speakers can accommodate half or full day sessions and extended keynotes. Discuss the desired duration with your representative to determine the appropriate length for participation.
Can I provide feedback or reviews about the speaker's performance?
Yes, we encourage and appreciate feedback about the speaker's performance as well as our services. You can share your feedback via email after the event, or via our survey feedback form. Your feedback can help them improve our services and assist other clients in making informed decisions.
Are there any discounts or special offers available for booking multiple speakers or multiple events?
Often, yes. It's worth inquiring about such possibilities with your Key Speakers representative to explore any available cost-savings options.
Why book Scott Greenberg though Key Speakers?
We provide a comprehensive service that takes the guesswork out of hiring a speaker—from speaker selection to logistics to post-event feedback. We know you have lots of responsibilities on top of finding and coordinating event speakers, so having a committed and proactive partner on your side that is an expert with the talent booking process is crucial. Every time you book a speaker with Key, your dedicated events manager will support you throughout the entire planning process. We work closely with you from speaker selection to post-event success and always ensure that your needs are addressed first.
We help you negotiate contractual details such as speaker fees and travel terms so that you end up with the most favorable deal. Leave the fine print to us so you can focus on other aspects of your event. Key Speakers mediates and absorbs some of the contractual risks that inherently come with booking a keynote speaker.
With our highly communicative booking and proposal model, you'll never be left in the dark with the status of your speaker. We pride ourselves on speedy response time and always keep you updated on all new developments relating to your event. Our experienced agents are personable (after our morning coffee!) and always eager to do whatever it takes to secure a fantastic speaker for your event.
To put it simply, Key Speakers is your one-stop resource for finding, booking and managing speakers for your event. We do the heavy lifting for you. Our dedicated and knowledgeable advisors ensure that your speaker's message and personal brand perfectly align to your event objectives.
Remember that the specific details and offerings may vary among different speakers, so it's always recommended to consult with your Key Speakers representative for accurate information and assistance.
Speaker Fee Range:
$12,500–$20,000
*Ranges are a guideline only, with the low end representing the speaker's virtual fee and the high end representing their in-person fee. Fees are subject to change. Contact us for an exact quote.
Travels From:
California
Related Categories:
Request Scott Greenberg
Connect with us to learn more about booking this speaker for your event.