Speaker Fee Range:
Travels From:
New Hampshire
Related Categories:
Margaret Heffernan
CEO, Entrepreneur, Author and Columnist, The Huffington Post and Inc.com
MARGARET HEFFERNAN is an entrepreneur, Chief Executive and author. She was born in Texas, raised in Holland and educated at Cambridge University. She worked in BBC Radio for five years where she wrote, directed, produced and commissioned dozens of documentaries and dramas.
As a television producer, she made documentary films for Timewatch, Arena, and Newsnight. She was one of the producers of Out of the Doll's House, the prize-winning documentary series about the history of women in the twentieth century.
She designed and executive produced a thirteen part series on The French Revolution for the BBC and A&E. The series featured, among others, Alan Rickman, Alfred Molina, Janet Suzman, Simon Callow and Jim Broadbent and introduced both historian Simon Schama and playwright Peter Barnes to British television. She also produced music videos with Virgin Records and the London Chamber Orchestra to raise attention and funds for Unicef's Lebanese…
Leading through Uncertainty


Management used to be a 3-legged stool: forecast—plan—execute. But now our ability to forecast has become dangerously short term. Experts estimate that the very best forecasters can see no further than 400 days out; for the rest of us, the time horizon is a mere 150 days. The 3-leged stool is no longer secure.

In the face of uncertainty, how should leaders think about the future? What can they do now? What kind of long term thinking is worthwhile and useful? What are the perspectives and processes that illuminate opportunities? Not knowing the future could leave leaders feeling helpless, but they aren't. They simply need a different mindset and different processes with which to confront a future where little is clear but much is possible.

Margaret Heffernan has watched leaders rise to the challenge – or duck it. What can we learn today that will make us stronger tomorrow?
In this presentation, Dr. Heffernan shares the research in her new book

UNCHARTED: How to Navigate the Future

as well as her current work with major institutions around the world.

Leading Through the Pandemic




Every crisis presents choices. Cut costs. Sell assets. Preserve the status quo—or change everything. But what are the characteristics of longterm success? For leaders, the temptation is to simplify what is complex, to frame choices as binary. Or it can feel easier to hunker down and wait. But lasting success depends on a frank exploration of assets, environment and options. Throughout the pandemic, working with a wide range of organizations (from large publicly traded corporates to public institutions and startups) Margaret Heffernan has watched leaders rise to the challenge – or duck it. What can we learn today that will make us stronger tomorrow?

Human Work


The world is awash with forecasts and predictions about the future of work. They all contradict each other, revealing how much we don't know about what the dynamic workforce of the future will need or look like. But there are fundamental mindsets and attitudes which will make organizations better able to be creative and responsive as the world changes. What does your company need to be trustworthy, relevant and capable of adapting to what cannot yet be seen.

This talk derives from all of Dr Heffernan's major work around collaboration, creativity, curiosity and the need for organizations of all kind to stay connected to the societies they serve.


Uncharted: How to think about an unpredictable future


We are all brought up to plan: for families, careers, businesses. But planning requires that we can forecast the future – and today that is harder than ever. Experts in prediction argue that the very best they can do is forecast 400 days out. For those less gifted, the horizon is 150 days. Most forecasts are propaganda or wishful thinking. Models fail because they leave out what later matters and history doesn't repeat itself. So what do we do in the light of the fact that we don't know what the future holds?

Companies that don't want to be stuck in incrementalism do experiments, testing what the future could look like. In doing so, they find options and opportunities no amount of planning would surface. Imaginative scenarios of possible futures build a more robust culture and reveal possibilities. Institutions like CERN show how it is possible to run successful organizations even when mired in uncertainty and ambiguity. Artists build work that remains vital and meaningful across generations; we can learn from them. Survivors of existential crisis show the capabilities we must hold in reserve. In an age of uncertainty, preparedness is a more productive mindset than planning.


Collaboration: A Bigger Prize




Around the world, organizations strive to develop a collaborative workforce. They know that diverse minds, working together, will see more opportunities and identify risk better. But collaboration is difficult. For the most part, we've been brought up to compete with each other – at school, university, for jobs – and great collaboration requires a great deal more than open plan offices. So what are the organizations that do this well and what are the routines and cultures that develop and enhance people who can work together effectively for years on end.

Willfull Blindness


The biggest mistakes we make in life and work aren't caused by total unknowns but by information we could have and should have but somehow manage not to have. The law calls this willful blindness because we had an opportunity for knowledge which was shirked. Examples are all around us: the banking crash, Deepwater Horizon, VW emissions, Wells Fargo, Boeing.

How does this happen? But there are also examples of willful blindness in which great opportunities for innovation were missed: how did Google miss social networking? Why didn't hotels take Airbnb seriously? Examples abound. So what are the forces at work, in us and in corporate cultures, that allow willful blindness to flourish – and what can we do to minimize it.

Using a wide array of real life examples, Margaret Heffernan dissects the causes of this ubiquitous phenomenon and identifies how we can all see better.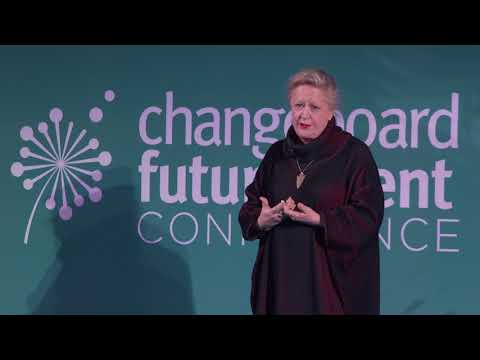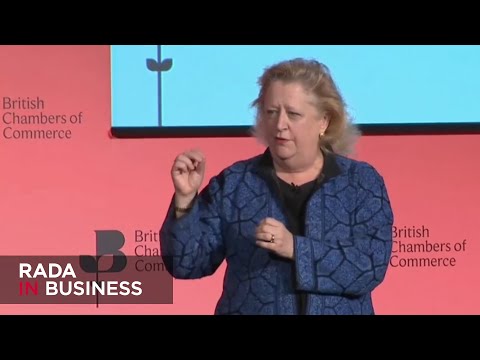 What factors influence the speaker's fee?
Other factors that influence a keynote speaker's fee include their reputation, expertise, demand, experience, duration of the presentation, travel requirements for the event location, and any additional services, activities or customization options they offer.
Are travel expenses included in the speaker's fee?
Travel expenses are typically not included in the listed speaker's fee and are quoted separately. If the speaker needs to travel internationally, fees will be higher. These expenses may include airfare, accommodation, ground transportation at home and in the event city, and meals. We can provide more detailed information about travel expenses and arrangements once you've selected a speaker.
How do I book Margaret Heffernan for my event?
The speaker booking process typically involves the following steps:
Browse our website or reach out to a Key Speakers advisor through our website to explore speaker ideas.
Select a keynote speaker based on their expertise, experience, and suitability for your event.
Contact Key Speakers to confirm the speaker's availability, fees, and any unique requirements. We can also help negotiate fees and terms.
Submit a firm offer to extend the invite to your speaker. These details will be used to create an agreement once the speaker accepts.
All parties coordinate and finalize the terms of the booking, including contract terms and conditions.
Confirm the booking by signing the contract and making the necessary payments.
What types of events do keynote speakers typically speak at?
Keynote speakers can speak at a wide range of events, virtual or in person, including conferences, corporate meetings, industry conventions, seminars, workshops, fundraising galas, educational programs, and other special occasions where an inspirational or informative address is desired.
How do I select the right keynote speaker for my event?
When selecting a keynote speaker, consider the following factors:
The speaker's expertise and knowledge relevant to your event's theme or industry.
Their speaking style, ability to engage the audience, and deliver impactful messages.
Past client testimonials, reviews, or references.
The speaker's availability and fee within your budget.
What are the payment terms and conditions?
A deposit is required upon signing the contract, with the remaining balance due 2–4 weeks before the event. If the event is taking place within 30 days, the full balance is due upon signing.
How far in advance should I book a keynote speaker?
It is generally advisable to book a keynote speaker as early as possible, especially if you have a specific speaker in mind or if your event is during a peak season holiday. Ideally, booking a speaker three to six months in advance can increase the chances of securing your desired speaker.
Can you help me with the logistics and technical requirements for the speaker's presentation?
Yes, we can assist you with the logistics and technical requirements for the speaker's presentation. We stay actively involved during pre-event planning to coordinate with you and ensure that the necessary audiovisual equipment, staging, lighting, and other technical aspects are in place for a successful presentation.
Are there any special requirements or accommodations that need to be considered for the speaker?
Keynote speakers may have specific requirements or accommodations that need to be considered, such as travel arrangements, accommodation preferences, dietary restrictions, or accessibility needs. Some speakers have a performance rider we include in the contract, others have minimal requirements.
Do keynote speakers offer customization options for their presentations?
Yes, many keynote speakers offer customization options for their presentations. They can tailor their content, examples, or case studies to align with your event's theme, industry, or specific audience. Discuss your customization needs with us so we can guide you accordingly.
Can the speaker participate in pre-event activities such as panel discussions or Q&A sessions?
Some keynote speakers are open to participating in pre-event activities such as panel discussions, Q&A sessions, or meet-and-greet sessions. Please share your specific requirements with us during the firm offer phase, so we can work on getting you everything you need.
How long is a typical keynote speech?
The duration of a standard keynote speech can vary depending on the speaker and the event's schedule. Typically, keynote speeches range from 30 minutes to 90 minutes, including any Q&A sessions or interactive elements. Some speakers can accommodate half or full day sessions and extended keynotes. Discuss the desired duration with your representative to determine the appropriate length for participation.
Can I provide feedback or reviews about the speaker's performance?
Yes, we encourage and appreciate feedback about the speaker's performance as well as our services. You can share your feedback via email after the event, or via our survey feedback form. Your feedback can help them improve our services and assist other clients in making informed decisions.
Are there any discounts or special offers available for booking multiple speakers or multiple events?
Often, yes. It's worth inquiring about such possibilities with your Key Speakers representative to explore any available cost-savings options.
Why book Margaret Heffernan though Key Speakers?
We provide a comprehensive service that takes the guesswork out of hiring a speaker—from speaker selection to logistics to post-event feedback. We know you have lots of responsibilities on top of finding and coordinating event speakers, so having a committed and proactive partner on your side that is an expert with the talent booking process is crucial. Every time you book a speaker with Key, your dedicated events manager will support you throughout the entire planning process. We work closely with you from speaker selection to post-event success and always ensure that your needs are addressed first.
We help you negotiate contractual details such as speaker fees and travel terms so that you end up with the most favorable deal. Leave the fine print to us so you can focus on other aspects of your event. Key Speakers mediates and absorbs some of the contractual risks that inherently come with booking a keynote speaker.
With our highly communicative booking and proposal model, you'll never be left in the dark with the status of your speaker. We pride ourselves on speedy response time and always keep you updated on all new developments relating to your event. Our experienced agents are personable (after our morning coffee!) and always eager to do whatever it takes to secure a fantastic speaker for your event.
To put it simply, Key Speakers is your one-stop resource for finding, booking and managing speakers for your event. We do the heavy lifting for you. Our dedicated and knowledgeable advisors ensure that your speaker's message and personal brand perfectly align to your event objectives.
Remember that the specific details and offerings may vary among different speakers, so it's always recommended to consult with your Key Speakers representative for accurate information and assistance.
Speaker Fee Range:
Travels From:
New Hampshire
Related Categories:
Request Margaret Heffernan
Connect with us to learn more about booking this speaker for your event.