Speaker Fee Range:
$10,000–$20,000
*Ranges are a guideline only, with the low end representing the speaker's virtual fee and the high end representing their in-person fee. Fees are subject to change. Contact us for an exact quote.
Travels From:
Alabama
Related Categories:
Rubin Pillay, MD
Medical Futurist, Professor, Assistant Dean, School of Medicine
• Rubin Pillay Ph.D., M.D., M.B.A, M.Sc, BSc(Hon)Pharm
• Marnix E. Heersink Professsor of Biomedical Innovation
• Assistant Dean, School of Medicine
• Executive Director, Heersink Institute for Biomedical Innovation
• Chief Innovation Officer, UAB Health System
• University of Alabama at Birmingham
• Editor in Chief, Innovation and Entrepreneurship in Health
Dr. Rubin Pillay stands at the forefront of healthcare innovation as a respected medical futurist and leading specialist in the management of innovation within healthcare. His career, built on the foundation of his medical and business training, is dedicated to tackling some of the industry's most complex problems. Dr. Pillay expertly navigates the nuanced fields of digital healthcare transformation, AI applications in healthcare, and high reliability healthcare, setting benchmarks for innovation in these sectors.
Dr. Pillay serves as Assistant Dean at the University of Alabama at Birmingham School of Medicine, where he also holds the distinguished Marnix E Heersink Professorship in Biomedical…
Healthcare 2040: The six vectors that will shape the future of healthcare

In the riveting talk "HEALTHCARE 2040: THE SIX VECTORS THAT WILL SHAPE THE FUTURE OF HEALTHCARE", the renowned medical futurist and healthcare innovation specialist Dr. Rubin Pillay unpacks the key trajectories that promise to reshape our healthcare landscape in the coming years. By 2040, the world of healthcare will be vastly different from what we know today. But what forces will drive this evolution? This talk explores the five vectors Dr. Pillay identifies as critical to shaping the future of healthcare.

Digital Transformation and Medical Automation: Witness the future of healthcare as it becomes increasingly interconnected and digitized. Discover how technologies like telemedicine, AI, big data, and blockchain will revolutionize patient care and healthcare administration. Explore how AI, machine learning, and automation will revolutionize diagnostics, treatment planning, and care delivery, improving efficiency and accuracy.

Personalized Medicine: Learn how advances in genomics, proteomics, and bioinformatics are paving the way for personalized, precision medicine, tailoring treatments to the unique makeup of each individual.

Shift to WellCare: Delve into how the transition from a sick care model to well care will drastically improve patient outcomes while reducing healthcare costs.

The Patient as a Prosumer : As patient-centric care becomes the norm, understand how a technology empowered, informed patient population will have more control and transparency in their healthcare.

Insurance to OUTsurance: The availability of real time data, multivariable data points will dramatically change the way healthcare is paid for. Learn about novel approaches to payment for healthcare

The Cure Paradox : Healthcare's quest to cure disease is materializing, driven by the "omics" revolution. Is this a good business model for "sick care?'

By the end of this talk, attendees will not only have a clear vision of what healthcare in 2040 might look like but also understand the profound implications these changes will have on patients, healthcare providers, and society at large. This thought-provoking session with Dr. Pillay is a must-attend for anyone invested in the future of healthcare, whether as a provider, policymaker, or patient.

AI in Healthcare: Miracle or Menace?

In the eye-opening talk "AI in Healthcare: Miracle or Menace?" celebrated medical futurist Dr. Rubin Pillay dives into the fascinating yet controversial world of Artificial Intelligence (AI) in healthcare. As the landscape of modern healthcare becomes increasingly technologized, the question isn't whether AI will have a role to play, but rather, how will it transform the sector and what implications will this have on the providers, patients, and society as a whole.

As a miracle, AI has the potential to revolutionize healthcare, making predictive medicine possible, streamlining administrative tasks, enabling precision diagnostics, and even assisting in complex surgeries. It opens up a realm of possibilities that promise more efficient care, lower costs, and improved patient outcomes.

But as a potential menace, AI brings its share of concerns — ethical, legal, and societal. What are the implications for privacy and security? How do we address the 'black box' problem in AI, where algorithms make decisions without humans fully understanding how? What happens to the role of healthcare professionals as AI takes up more tasks traditionally done by humans?

In this thought-provoking presentation, Dr. Pillay deftly navigates the complexities of AI in healthcare, presenting a balanced perspective that weighs the opportunities against the challenges. He explores the current applications of AI in the healthcare sector, anticipates future trends, and discusses the ethical and practical dilemmas arising from AI integration.

Join Dr. Pillay on this exploration of AI's role in healthcare, as he prompts us to question, to understand, and ultimately, to prepare for a future where AI could be our biggest ally or our greatest challenge. Whether you're a healthcare professional, a tech enthusiast, or a patient, this engaging talk offers essential insights into the intertwined destinies of AI and healthcare.

Generative AI in Healthcare: Promise or Peril

In the ground-breaking talk, "Generative AI in Healthcare: Promise or Peril," esteemed medical futurist Dr. Rubin Pillay delves into the transformative yet contentious domain of Generative AI and its implications for the healthcare sector. As healthcare steadily forges deeper relationships with advanced technologies, the pivotal question to ask is how Generative AI will impact the healthcare landscape, and what ripple effects will it have on patients, healthcare professionals, and the community at large.

Generative AI, in its promise, can revolutionize the healthcare sector. From creating synthetic patient data to fuel research, generating personalized treatment plans, to designing new drugs or predicting disease

progression, the potential applications are far-reaching and transformative. It presents a future where healthcare can be incredibly personalized, efficient, and dynamic.

However, in its peril, Generative AI harbors potential pitfalls and ethical quandaries. Privacy and data security issues loom large, along with the threat of generating misleading or false information. How do we navigate the challenges of explaining AI-generated outputs? How can we ensure ethical use and prevent misuse of synthetic data and AI-generated healthcare solutions?

In this illuminating talk, Dr. Pillay expertly traverses the intricate landscape of Generative AI in healthcare, presenting a comprehensive view that highlights both the exciting potential and the associated perils. He explores real-world applications, forecasts future trends, and unpacks the complex ethical, legal, and practical issues tied to the deployment of Generative AI.

Join Dr. Pillay on this journey through the unfolding narrative of Generative AI in healthcare, as he challenges us to ponder, comprehend, and gear up for a future where Generative AI might be either the key to exceptional advances or the source of unprecedented challenges. Whether you're a healthcare professional, a technology enthusiast, or a patient, this thought-provoking talk provides critical insights into the intricate dance between Generative AI and healthcare.

AI at the Helm: Shaping a World-Class Healthcare Organization

In this pivotal keynote, Dr Pillay will explore how Artificial Intelligence (AI) is not just an adjunct but the driving force behind leading healthcare institutions globally.

This keynote dives deep into the transformative power of AI and its role in reshaping all aspects of a world-class healthcare organization. From clinical decision-making, precision medicine, and patient experience to operational efficiency, AI is pushing the boundaries of what's possible in healthcare.

Discover how AI and Machine Learning are revolutionizing diagnostics, predicting patient outcomes, personalizing treatment plans, and driving early detection of diseases. Learn how innovative organizations are leveraging AI to streamline operations, reduce costs, and improve patient care and safety.

We will also explore the impact of AI on the healthcare workforce and how it is aiding in better decision-making, minimizing burnout, and empowering healthcare professionals to deliver more compassionate care.

Hear inspiring stories of AI-enabled breakthroughs from renowned healthcare organizations. Understand the challenges that come with implementing AI, including ethical considerations, data privacy issues, and the need for transparent algorithms. This keynote also addresses the vital

aspect of integrating AI with the human touch, balancing the efficiencies of technology with the empathy and understanding that define healthcare.

Whether you are a healthcare leader, a technology enthusiast, or a healthcare professional striving to understand the impact of AI, this keynote is for you. Join us on this journey to uncover how AI is steering the transformation towards more effective, efficient, and equitable healthcare. Let's envision together a future where AI and human ingenuity combine to form world-class healthcare organizations.

Uncompromising Care: Embracing High Reliability from Aviation to the Future of Medicine

In the captivating keynote "Uncompromising Care: High Reliability to the Future of Medicine", esteemed healthcare innovation expert Dr. Rubin Pillay explores the role of high reliability principles in the future of medicine. High reliability - the ability to operate error-free over time in high-risk environments - is a core tenet of industries like aviation, where the margin for error is almost non-existent. How can healthcare adopt and learn from these principles to ensure safer, high-quality patient care?

In this insightful talk, Dr. Pillay not only delineates the core principles of high reliability but also draws parallels between the healthcare sector and the aviation industry, an exemplary high reliability organization (HRO). He explores how lessons learned from aviation safety culture, system thinking, and resilience engineering can be translated into healthcare practices to minimize errors and improve patient outcomes. The importance of high reliability – the consistent delivery of high-quality and safe care – cannot be overstated in a field where the stakes are inherently high. As healthcare systems continue to evolve and adopt advanced technologies, ensuring reliability is becoming even more crucial. But what does high reliability look like in the context of the rapidly transforming medical landscape?

Dr. Pillay delves into the intricacies of applying these principles in the rapidly transforming landscape of modern medicine, from advanced surgical procedures to AI-driven diagnostics and digital health platforms. He discusses the potential challenges in implementing these concepts and offers solutions for embedding high reliability in healthcare institutions, including leadership commitment, workforce engagement, and the strategic use of technology.

The talk will also address the role of patients in this new landscape, highlighting the shift towards patient-centered care as an integral part of high reliability in healthcare.

"Uncompromising Care: Embracing High Reliability from Aviation to Medicine" paints an exciting vision of the future of healthcare, where the delivery of medical services is both innovative and consistently reliable. It is an unmissable discourse for healthcare leaders, professionals, policymakers, and anyone invested in the ongoing evolution of healthcare. Join Dr. Pillay as he demonstrates how high reliability can become a cornerstone in shaping an efficient, safe, and patient-centric healthcare system.

Journey to Zero: Digital Health's Quest for Perfect Healthcare

In this visionary keynote: "Journey to Zero: Digital Health's Quest for Perfect Healthcare", Dr Pillay will guide you through the transformative world of digital health and its bold ambition to achieve 'zero' – zero cost, zero wait, zero harm, zero stage, zero excluded, zero mistrust, and zero emissions.

Embark on an exhilarating journey to explore the potential of digital health technologies to create a healthcare system defined by its perfection. We're envisioning a future where inefficiencies are eliminated, health outcomes are maximized, and every individual, regardless of their location or circumstance, has equal access to superior healthcare services. "Journey to Zero" encapsulates our drive towards:

Zero Cost: Uncover how digital health aims to drastically reduce the financial burden of healthcare, making high-quality care affordable for all.

Zero Wait: Learn how innovations such as telemedicine, AI triage, and online appointment scheduling are paving the way for immediate healthcare delivery, reducing wait times to near zero.

Zero Harm: Discover how digital therapeutics, precision medicine, and real-time remote monitoring are working towards eradicating errors, delivering safer, more precise care.

Zero Stage: Delve into the transformative potential of predictive analytics and AI in early disease detection, eliminating late-stage diagnosis.

Zero Excluded: Explore how digital health can break geographical and socio-economic barriers, ensuring no one is excluded from receiving optimal healthcare.

Zero Mistrust: Understand the importance of data privacy, cybersecurity, and transparent AI systems in building patient trust in digital health.

Zero Emissions: Discuss the role of digital health in promoting sustainable healthcare practices, moving towards zero carbon emissions.

Listen to compelling real-world success stories, understand the challenges ahead, and envision the strategies required to navigate the healthcare landscape successfully.

This keynote is not just for healthcare professionals and technology enthusiasts, but for anyone passionate about shaping a better, more inclusive future for healthcare.

Step into the future of healthcare with us in this "Journey to Zero" – a vision of the perfect balance between human empathy and digital efficiency in healthcare. Prepare to have your perspective transformed!

E-Medicine Unleashed: Navigating Healthcare in the E-commerce Era

Join us in our riveting keynote titled "e-Medicine Unleashed: Navigating Healthcare in the E-commerce Era," where we delve deep into the emerging world of e-medicine and explore its parallels with the dynamic landscape of e-commerce.

Just as e-commerce revolutionized the retail industry, e-medicine holds the promise to radically transform the way we access and engage with healthcare services. From telemedicine and online pharmacies to digital therapeutics and AI-driven diagnosis, the healthcare industry is witnessing a shift toward digitization that mirrors the e-commerce boom.

In this insightful keynote, we will take you on a journey through the world of e-medicine. We will explore how healthcare is evolving to bring the convenience, accessibility, and personalization we associate with online shopping into the patient experience.

Discover how digital platforms are not only making healthcare services more accessible but are also democratizing the availability of health information, empowering individuals to take control of their health. We will delve into the ways in which AI and data analytics are being used to provide personalized healthcare services, just as they have been used to tailor our shopping experiences.

We will also tackle the critical issues of privacy and security, drawing lessons from the e-commerce sector. Furthermore, we'll discuss the regulatory challenges and ethical considerations unique to e-medicine.

Whether you're a healthcare professional, tech enthusiast, or a forward-thinking individual, this keynote is your opportunity to glimpse into the future of healthcare. Join us to understand how the principles that have driven the success of e-commerce are being applied to create a more patient-centered, efficient, and accessible healthcare system.

Let's embark together on this journey through the e-commerce lens and imagine the untapped possibilities for e-medicine. Get ready to see healthcare in a new light!

Healthcare 3.0: How Technology is Driving the Transition to Prosumers, Platforms and Oursource




Over the coming decades, humanity will encounter some of the greatest transitions any generation has ever had to face. Technological disruption is reshaping every part of our lives… every business, every industry, every society, even what it means to be "human"…..Exponential technologies are on the cusp of solving some of humanity's biggest challenges and healthcare is set to be one of the chief beneficiaries. We are already in the midst of this medical revolution driven by the convergence of exponential hardware, software, communication and biomedical technologies. There has never been a better time to resolve the cost, quality and access challenges that have plagued healthcare for the last few decades In this interactive and animated keynote littered with real time demonstrations, Pillay explores some of the key exponential technologies that are set to impact healthcare, including Artificial Intelligence, Robotics, 3D Printing, Sensor Technology, AR/VR and the "Omics" including genomics. The solutions to the world's most pressing health and healthcare challenges lie in the intersection of these exponential technologies. When two or more of these technologies are used in combination – converging exponential technologies – we will begin to unlock unfathomably productive capabilities and begin to understand how to solve the world's most challenging problems. The golden thread that runs through the presentation is Pillay's succinct explanation of how the convergence of these technologies is set to transform patients to prosumers (producers of care), current pipeline approaches to care delivery systems to platform based systems and finally a payment transformation from the current insurance based approach to an outsurance (getting paid to maintain health) based approach.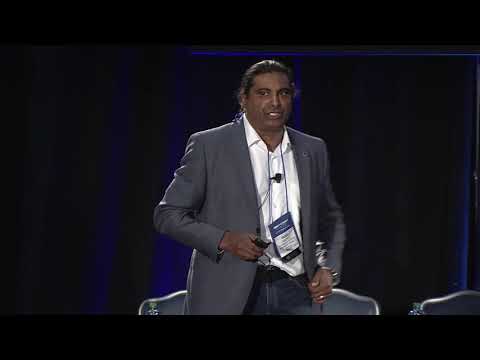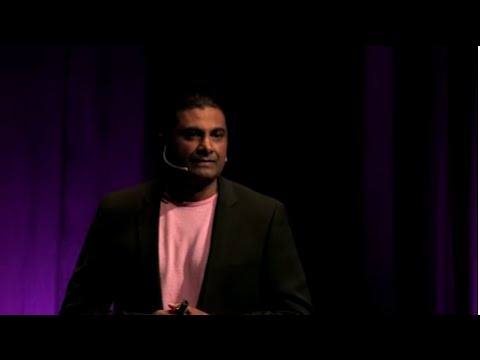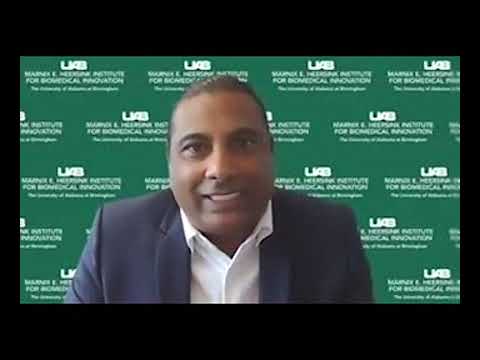 What is Rubin Pillay, MD's speaking fee?
The typical range for Rubin Pillay, MD's speaking fee is $10,000–$20,000. The low end of the fee range represents their standard virtual fee. The high end of the fee range represents their standard fee for a US-based in-person speaking engagement. Appearances which require an extended schedule of activities or international travel will possibly exceed this fee range. Speaker fees update frequently. To receive a personalized quote for Rubin Pillay, MD to speak at your event, please consult with a Key Speakers advisor for up to date information and assistance.
What factors influence the speaker's fee?
Other factors that influence a keynote speaker's fee include their reputation, expertise, demand, experience, duration of the presentation, travel requirements for the event location, and any additional services, activities or customization options they offer.
Are travel expenses included in the speaker's fee?
Travel expenses are typically not included in the listed speaker's fee and are quoted separately. If the speaker needs to travel internationally, fees will be higher. These expenses may include airfare, accommodation, ground transportation at home and in the event city, and meals. We can provide more detailed information about travel expenses and arrangements once you've selected a speaker.
How do I book Rubin Pillay, MD for my event?
The speaker booking process typically involves the following steps:
Browse our website or reach out to a Key Speakers advisor through our website to explore speaker ideas.
Select a keynote speaker based on their expertise, experience, and suitability for your event.
Contact Key Speakers to confirm the speaker's availability, fees, and any unique requirements. We can also help negotiate fees and terms.
Submit a firm offer to extend the invite to your speaker. These details will be used to create an agreement once the speaker accepts.
All parties coordinate and finalize the terms of the booking, including contract terms and conditions.
Confirm the booking by signing the contract and making the necessary payments.
What types of events do keynote speakers typically speak at?
Keynote speakers can speak at a wide range of events, virtual or in person, including conferences, corporate meetings, industry conventions, seminars, workshops, fundraising galas, educational programs, and other special occasions where an inspirational or informative address is desired.
How do I select the right keynote speaker for my event?
When selecting a keynote speaker, consider the following factors:
The speaker's expertise and knowledge relevant to your event's theme or industry.
Their speaking style, ability to engage the audience, and deliver impactful messages.
Past client testimonials, reviews, or references.
The speaker's availability and fee within your budget.
What are the payment terms and conditions?
A deposit is required upon signing the contract, with the remaining balance due 2–4 weeks before the event. If the event is taking place within 30 days, the full balance is due upon signing.
How far in advance should I book a keynote speaker?
It is generally advisable to book a keynote speaker as early as possible, especially if you have a specific speaker in mind or if your event is during a peak season holiday. Ideally, booking a speaker three to six months in advance can increase the chances of securing your desired speaker.
Can you help me with the logistics and technical requirements for the speaker's presentation?
Yes, we can assist you with the logistics and technical requirements for the speaker's presentation. We stay actively involved during pre-event planning to coordinate with you and ensure that the necessary audiovisual equipment, staging, lighting, and other technical aspects are in place for a successful presentation.
Are there any special requirements or accommodations that need to be considered for the speaker?
Keynote speakers may have specific requirements or accommodations that need to be considered, such as travel arrangements, accommodation preferences, dietary restrictions, or accessibility needs. Some speakers have a performance rider we include in the contract, others have minimal requirements.
Do keynote speakers offer customization options for their presentations?
Yes, many keynote speakers offer customization options for their presentations. They can tailor their content, examples, or case studies to align with your event's theme, industry, or specific audience. Discuss your customization needs with us so we can guide you accordingly.
Can the speaker participate in pre-event activities such as panel discussions or Q&A sessions?
Some keynote speakers are open to participating in pre-event activities such as panel discussions, Q&A sessions, or meet-and-greet sessions. Please share your specific requirements with us during the firm offer phase, so we can work on getting you everything you need.
How long is a typical keynote speech?
The duration of a standard keynote speech can vary depending on the speaker and the event's schedule. Typically, keynote speeches range from 30 minutes to 90 minutes, including any Q&A sessions or interactive elements. Some speakers can accommodate half or full day sessions and extended keynotes. Discuss the desired duration with your representative to determine the appropriate length for participation.
Can I provide feedback or reviews about the speaker's performance?
Yes, we encourage and appreciate feedback about the speaker's performance as well as our services. You can share your feedback via email after the event, or via our survey feedback form. Your feedback can help them improve our services and assist other clients in making informed decisions.
Are there any discounts or special offers available for booking multiple speakers or multiple events?
Often, yes. It's worth inquiring about such possibilities with your Key Speakers representative to explore any available cost-savings options.
Why book Rubin Pillay, MD though Key Speakers?
We provide a comprehensive service that takes the guesswork out of hiring a speaker—from speaker selection to logistics to post-event feedback. We know you have lots of responsibilities on top of finding and coordinating event speakers, so having a committed and proactive partner on your side that is an expert with the talent booking process is crucial. Every time you book a speaker with Key, your dedicated events manager will support you throughout the entire planning process. We work closely with you from speaker selection to post-event success and always ensure that your needs are addressed first.
We help you negotiate contractual details such as speaker fees and travel terms so that you end up with the most favorable deal. Leave the fine print to us so you can focus on other aspects of your event. Key Speakers mediates and absorbs some of the contractual risks that inherently come with booking a keynote speaker.
With our highly communicative booking and proposal model, you'll never be left in the dark with the status of your speaker. We pride ourselves on speedy response time and always keep you updated on all new developments relating to your event. Our experienced agents are personable (after our morning coffee!) and always eager to do whatever it takes to secure a fantastic speaker for your event.
To put it simply, Key Speakers is your one-stop resource for finding, booking and managing speakers for your event. We do the heavy lifting for you. Our dedicated and knowledgeable advisors ensure that your speaker's message and personal brand perfectly align to your event objectives.
Remember that the specific details and offerings may vary among different speakers, so it's always recommended to consult with your Key Speakers representative for accurate information and assistance.
Speaker Fee Range:
$10,000–$20,000
*Ranges are a guideline only, with the low end representing the speaker's virtual fee and the high end representing their in-person fee. Fees are subject to change. Contact us for an exact quote.
Travels From:
Alabama
Related Categories:
Request Rubin Pillay, MD
Connect with us to learn more about booking this speaker for your event.