Speaker Fee Range:
$19,000–$32,000
*Ranges are a guideline only, with the low end representing the speaker's virtual fee and the high end representing their in-person fee. Fees are subject to change. Contact us for an exact quote.
Travels From:
California
Related Categories:
Richard Lui
MSNBC-CNN Anchor, AARP Caregiving Champion; Gender Equality Activist; Philanthropist
Richard Lui's career in politics and political news spans 25 years, including news anchor for MSNBC, NBC News and CNN Worldwide. In 2007, he became the first Asian American male to anchor a daily national news broadcast in America. Most recently, Lui reported on the ground on the Paris and San Bernardino Terror Attacks, and in Ferguson and Baltimore during heightened racial unrest. He's received Emmy and Peabody awards and the Champion in Media Award at the Multicultural Media Correspondents Dinner Award at the National Press Club.
Business Insider named Lui one of 21 careers to watch alongside Warren Buffett and Sheryl Sandberg. Over the course of 30 years, Lui has launched six technology brands over three business cycles, most recently with an artificial intelligence company in Silicon Valley. After MBA at Michigan Ross School of Business, he joined Citibank where he co-created a…
Caregiving Unmentionables




Richard Lui personally understands the challenges of caregiving, juggling his own career and personal life to support his mother and provide care for his father, who is suffering from Alzheimer's. Someone like Richard, who is in the public eye, helps shine a light on the what caregiving is all about, what is lost, but also what is gained by taking that time to care for a loved one.

Great Businesses Tell Great Stories


CXOs and business leaders sometimes struggle with storytelling. Quarterly reports, a drop in revenue, or an organizational repositioning--they're all tough messages to craft and deliver. How the who, what, when, where, why, and how is told to internal and external audiences is judged, quoted and forever traceable. But it's not only important for a business. Storytelling and one's personal brand is also a skill of good leaders. What is your story, has it been written by you yet? Few of the smartest people do what might be obvious--write their own story, on their terms. Then there are marketing departments and agencies creating products, services, and messages to form an emotional connection between the customer and business. Yet at times, the storylines confuse or don't achieve the desired outcomes.

That is where a journalist with a business background can help. These three contexts of storytelling (business, leaders, and marketing applications) are familiar spaces for Richard. As a network journalist and storyteller for the nation's leading broadcast companies and as a seasoned voice in business marketing, he sits at a nexus of storytelling unlike most do today. Richard explains how to tell stories that deliver impact and emotion, that are practical and relatable and that are effective and repeatable.

Getting Gender Woke: Language Coaching for Organizations


This session takes a different tack--it focuses on both the male and female roles when addressing "women in business." While his very industry is hit by sexual misconduct, Richard pulls from media and today's culture on why and what it means to be empathetic versus sympathetic, and how to take early steps, as he has, in the gender woke arc. Pulling from gender work on six continents over 10 years, Richard offers actionable ideas to explore the words used everyday in meetings, job descriptions, emails, marketing communications, and more. The session dives into male privilege, best practices like all-gender sports, and language constructs like mansplainng and phraseology as simple as "hey you guys."

Richard has been an atypical but familiar face in gender thinking long before the topic garnered vital awareness on a national scale. He researches international gender best practices as an ambassador for Because I am a Girl, a global campaign from Plan International (a $1 billion NGO in 70 countries) that includes both girls and boys. As Champion for the United Nations HeForShe campaign, Richard leads male-role dynamics related to gender policy 193 countries ratified. With business, as ambassador for NotForSale an NGO he finds slavery-free supply chains, and as board advisor to Annie Cannons, he helps teach coding to survivors of violence against women. In journalism, he's told stories of human trafficking spanning a decade.

How Media Really Works (Or Doesn't)


In his last network interview President, Barack Obama admitted he missed something: "I underestimated the degree...it is possible for misinformation, for cyber hacking and so forth to have an impact on our open societies, our open systems, to insinuate themselves into our democratic practices." If fake news can influence the most powerful structures and processes of US government, some ask how might it take down, and conversely build up large organizations--for-profit, not for profit, government-linked or otherwise.

Richard explores not only permutations of fake news and its effects on journalism, elections and their outcomes, but also the environmental factors allowing it to exist. This as the media opportunity white space grows everstill--and monetizing it--new business models lead by Netflix, Amazon, Snapchat, and others that both benefit from a new alignment in media while realigning media itself. At risk, old media as it grapples with the one-to-one media customization product space.

Richard blends decades of experience in content, journalism, and technology to provide solutions for those worried, countermeasures for those targeted, and actionable steps for those looking to leverage the changing content landscape for good political, monetary, and social outcomes.

Politics, Politics, Politics


'President Donald Trump owes no favors. He takes no prisoners. And he has no equal in modern politics.' So has been some descriptions of the 45th U.S. President on his game-changing campaign, one that's turned politics on its ear. Trump neopolitics has been both conservative and not conservative, straining what establsihment thinking means. Despite SOX and Dodd-Frank concerns ebbing while markets hit new highs, much uncertainty remains.

In this talk, Richard provides meat to the answer of "what's next" pulling from his 15 years in business and his experience covering the last five US Presidential elections, hundreds of conversations and interviews with nationally elected officials, presidential candidates, and conversations with the country's leading decision makers and opinion makers. Richard takes participants behind the network factory doors, describing what happened in 2016, what is happening today, and what may happen next in politics and business.

Run Meetings and Panels Like Tom Brokow


For public speakers, moderators, and business leaders. This workshop teaches techniques to reduce problems of pointless panels and meandering meetings. Whether moderating in front of small or large audiences or running meetings, ergo moderated discussions, workshop participants learn from one of the best. As international event planner Sigrid Senemaud describes, "[Richard's] talent as a moderator is unprecedented." And Microsoft conference planner Joneil Sampana, "his techniques increase meeting and panel output by 10X!"



Examples of techniques Richard covers:


•The 30 second answer
•Delivering on the promise by carfting careful meeting/panel descriptions
•Porpoise: moving between 50,000- and 50-foot points
•Lightning round: when to use micro-brevity
•Focus on story arc
For the last decade, Richard has led over 500 panels and keynote discussions with live audiences ranging from 30 to 30,000. He's interviewed some of the toughest--with titles including US President, mayor, and hundreds of elected officials as a cable and network anchor at CNN, MSNBC, and NBC News. Audiences revel in how Richard brings out the best of discussants, panelists or fireside chat interlocutors. Pace, control, brevity, punchiness, energy, humorous - all words to describe his style. Learn the best practices your leadership team can use everyday to get the most out of meetings and public speaking events.

The Care in Health Care


It's you. At 45 million people nationwide, family caregivers are the nation's most common job. The next most common--retail sales workers--but they're just one tenth the size. Thing is family caregivers are unpaid--their unpaid wages valued at almost half a trillion dollars each year. And 5 million of those caregivers are in military families.

Then there's the fasting growing group of family caregivers--Millennials. They're 10 million strong and growing the fastest. Caregiving is a job every family will be touched by. As Celebrity Champion for the Alzheimer's Association and AARP, Richard shares stories and the emotions of caregivers, showing how their job is tougher than most. Richard is a family caregiver himself, travelling from NY to CA each week.

In his messages, Richard discusses how individuals can prepare themselves for caregiving, solutions to offset costs, gender stereotypes, technology, family conflict, planning, costs, and more. Richard is currently working on a film and book on this topic.

The State of Race and Politics


In 1964, general election voter turnout hit decade-long records. In 1992, it rose five percentage points from the election before. In 2016, primary turnout is up and on target to break 2008 records. The common denominator? Each of these years follows historic racial unrest. In the aftermath of Ferguson, Baltimore, Eric Garner and Trayvon Martin, history shows 2016 general voter turnout should spike. But will it? In the last four decades, there is no correlation between general and primary voting. As the first African-American president looks on, his party hopes the momentum and enthusiasm achieved in 2008 can pierce 2016.

This topic has shaped Richard Lui's career, from his reporting on the ground during the Rodney King riots in L.A., response to Michael Brown's death in Ferguson, and the passing of Freddie Gray in Baltimore. Drawing from two decades of civil rights reporting and work in minority communities, Lui shares research from his annual keynote report at The Aspen Institute's State of Race Symposium to draw parallels of the Civil Rights Movement and Rodney King and then dissect the current State of Race in America.

Moderator, Discussion Leader, Interviewer


"What is the single thing you want every audience member to think or do differently after the session?" That's one of Richard's commitments to keep on-stage programming results oriented. As a network anchor and former business executive, Richard's style of moderation and discussion leadership is to stay on message, bring out personality and passion of interlocutors, get an answer, and of course when possible, laugh a lot.

Richard's quick-moving moderation often yields suprises and newsmaking. From the highest level of government and business to everyday people, Lui has a comfort and tone that engages live audiences that has been sharpened over 500 on-stage events.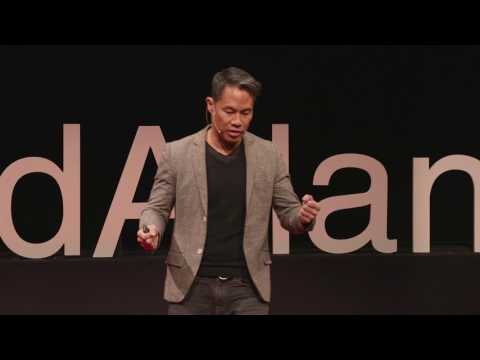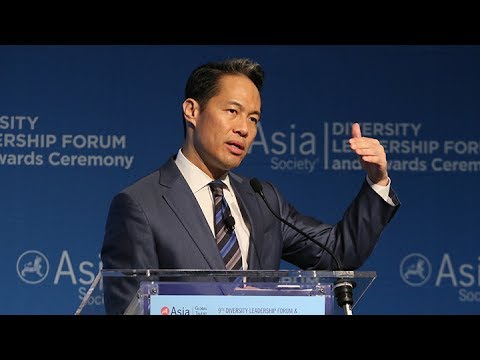 What is Richard Lui's speaking fee?
The typical range for Richard Lui's speaking fee is $19,000–$32,000. The low end of the fee range represents their standard virtual fee. The high end of the fee range represents their standard fee for a US-based in-person speaking engagement. Appearances which require an extended schedule of activities or international travel will possibly exceed this fee range. Speaker fees update frequently. To receive a personalized quote for Richard Lui to speak at your event, please consult with a Key Speakers advisor for up to date information and assistance.
What factors influence the speaker's fee?
Other factors that influence a keynote speaker's fee include their reputation, expertise, demand, experience, duration of the presentation, travel requirements for the event location, and any additional services, activities or customization options they offer.
Are travel expenses included in the speaker's fee?
Travel expenses are typically not included in the listed speaker's fee and are quoted separately. If the speaker needs to travel internationally, fees will be higher. These expenses may include airfare, accommodation, ground transportation at home and in the event city, and meals. We can provide more detailed information about travel expenses and arrangements once you've selected a speaker.
How do I book Richard Lui for my event?
The speaker booking process typically involves the following steps:
Browse our website or reach out to a Key Speakers advisor through our website to explore speaker ideas.
Select a keynote speaker based on their expertise, experience, and suitability for your event.
Contact Key Speakers to confirm the speaker's availability, fees, and any unique requirements. We can also help negotiate fees and terms.
Submit a firm offer to extend the invite to your speaker. These details will be used to create an agreement once the speaker accepts.
All parties coordinate and finalize the terms of the booking, including contract terms and conditions.
Confirm the booking by signing the contract and making the necessary payments.
What types of events do keynote speakers typically speak at?
Keynote speakers can speak at a wide range of events, virtual or in person, including conferences, corporate meetings, industry conventions, seminars, workshops, fundraising galas, educational programs, and other special occasions where an inspirational or informative address is desired.
How do I select the right keynote speaker for my event?
When selecting a keynote speaker, consider the following factors:
The speaker's expertise and knowledge relevant to your event's theme or industry.
Their speaking style, ability to engage the audience, and deliver impactful messages.
Past client testimonials, reviews, or references.
The speaker's availability and fee within your budget.
What are the payment terms and conditions?
A deposit is required upon signing the contract, with the remaining balance due 2–4 weeks before the event. If the event is taking place within 30 days, the full balance is due upon signing.
How far in advance should I book a keynote speaker?
It is generally advisable to book a keynote speaker as early as possible, especially if you have a specific speaker in mind or if your event is during a peak season holiday. Ideally, booking a speaker three to six months in advance can increase the chances of securing your desired speaker.
Can you help me with the logistics and technical requirements for the speaker's presentation?
Yes, we can assist you with the logistics and technical requirements for the speaker's presentation. We stay actively involved during pre-event planning to coordinate with you and ensure that the necessary audiovisual equipment, staging, lighting, and other technical aspects are in place for a successful presentation.
Are there any special requirements or accommodations that need to be considered for the speaker?
Keynote speakers may have specific requirements or accommodations that need to be considered, such as travel arrangements, accommodation preferences, dietary restrictions, or accessibility needs. Some speakers have a performance rider we include in the contract, others have minimal requirements.
Do keynote speakers offer customization options for their presentations?
Yes, many keynote speakers offer customization options for their presentations. They can tailor their content, examples, or case studies to align with your event's theme, industry, or specific audience. Discuss your customization needs with us so we can guide you accordingly.
Can the speaker participate in pre-event activities such as panel discussions or Q&A sessions?
Some keynote speakers are open to participating in pre-event activities such as panel discussions, Q&A sessions, or meet-and-greet sessions. Please share your specific requirements with us during the firm offer phase, so we can work on getting you everything you need.
How long is a typical keynote speech?
The duration of a standard keynote speech can vary depending on the speaker and the event's schedule. Typically, keynote speeches range from 30 minutes to 90 minutes, including any Q&A sessions or interactive elements. Some speakers can accommodate half or full day sessions and extended keynotes. Discuss the desired duration with your representative to determine the appropriate length for participation.
Can I provide feedback or reviews about the speaker's performance?
Yes, we encourage and appreciate feedback about the speaker's performance as well as our services. You can share your feedback via email after the event, or via our survey feedback form. Your feedback can help them improve our services and assist other clients in making informed decisions.
Are there any discounts or special offers available for booking multiple speakers or multiple events?
Often, yes. It's worth inquiring about such possibilities with your Key Speakers representative to explore any available cost-savings options.
Why book Richard Lui though Key Speakers?
We provide a comprehensive service that takes the guesswork out of hiring a speaker—from speaker selection to logistics to post-event feedback. We know you have lots of responsibilities on top of finding and coordinating event speakers, so having a committed and proactive partner on your side that is an expert with the talent booking process is crucial. Every time you book a speaker with Key, your dedicated events manager will support you throughout the entire planning process. We work closely with you from speaker selection to post-event success and always ensure that your needs are addressed first.
We help you negotiate contractual details such as speaker fees and travel terms so that you end up with the most favorable deal. Leave the fine print to us so you can focus on other aspects of your event. Key Speakers mediates and absorbs some of the contractual risks that inherently come with booking a keynote speaker.
With our highly communicative booking and proposal model, you'll never be left in the dark with the status of your speaker. We pride ourselves on speedy response time and always keep you updated on all new developments relating to your event. Our experienced agents are personable (after our morning coffee!) and always eager to do whatever it takes to secure a fantastic speaker for your event.
To put it simply, Key Speakers is your one-stop resource for finding, booking and managing speakers for your event. We do the heavy lifting for you. Our dedicated and knowledgeable advisors ensure that your speaker's message and personal brand perfectly align to your event objectives.
Remember that the specific details and offerings may vary among different speakers, so it's always recommended to consult with your Key Speakers representative for accurate information and assistance.
Speaker Fee Range:
$19,000–$32,000
*Ranges are a guideline only, with the low end representing the speaker's virtual fee and the high end representing their in-person fee. Fees are subject to change. Contact us for an exact quote.
Travels From:
California
Related Categories:
Request Richard Lui
Connect with us to learn more about booking this speaker for your event.