Speaker Fee Range:
$10,000–$20,000
*Ranges are a guideline only, with the low end representing the speaker's virtual fee and the high end representing their in-person fee. Fees are subject to change. Contact us for an exact quote.
Travels From:
Texas
Related Categories:
Todd Dewett
Inspiring Authenticity Speaker in Leadership, Sales, Innovation, Culture, Customer Experiences
Todd's journey towards authenticity began with degrees from the University of Memphis and the University of Tennessee. Next came process improvement and team-building experience with Andersen Consulting (now Accenture) and Ernst & Young. He then earned a Ph.D. in Management from the Mays Business School at Texas A&M University, as well as a prestigious Post Doctoral Fellowship, and eventually a position on the graduate faculty at Wright State University. After ten years in the classroom, early tenure, many awards, and many scholarly publications, the entrepreneurial spirit took over.
Todd left the ivory tower and now wears many hats: speaker, author, trainer, advisor, not to mention being the go-to leadership and life expert for millions of people through LinkedIn Learning. His library of work with LinkedIn Learning has made him a two-time global best-seller earning praise from millions of professionals in over 170 countries.
As a speaker, Todd possesses…
Show Your Ink: Unleashing the Power of Authenticity

This powerhouse keynote is based on Dr. Dewett's popular book Show Your Ink. It's a supremely colorful take on the importance of authenticity in work and life.

Dr. Dewett's decades of research and business experience have revealed that too often people, teams, and companies lack one vital ingredient for success: authenticity. At its core, authenticity is about being "more." More real. More honest. More credible. Above all, more human. Authentic relationships are built on trust, rapport, candor, and vulnerability. The result is stronger motivation, productivity, and a willingness to change and improve.

Using practical strategies backed by science, and stories as his medium, Dr. Dewett lights a fire and changes how you view yourself, your team, and your work. Get ready for an emotional ride as you learn that more is always possible when you are as authentic as possible.

This talk is a traditional keynote-style talk using engaging and educational stories that make the learning stick. The goal is to have your team energized and ready to engage their roles at a higher level.

KEY TAKEAWAYS:
• More is always possible. Create teams that are committed, not just compliant. Ignite the fire for excellence as the only real standard. Transform your culture by investing in world-class relationships.
• Excellence is free. The very best drivers of personal and team improvement don't cost a penny. It takes time, effort, and honesty – but it's free. Start leading the way and change can start right now.
• Authenticity beats authority. Achievement is about connection, not power. Discover and clarify the authentic you. Through candor, build authenticity in others. Remember, authority means people have to comply. Authenticity means people want to help.

Live Hard: Maximizing What's Possible - Now!

This electric keynote is based on Dr. Dewett's powerhouse book Live Hard. Your audience will fall in love with this colorful take on creating success, living fully, and leading as a champion of change and innovation.

To maximize what's possible you must understand what it means to lead fearlessly and embrace possibilities. It's all about making thoughtful decisions in order to live fearlessly, create success, and to embrace the future. With the right attitude, relationships, and choices the future is yours to define. Choose to live fully. Choose to live the dream. Choose to live hard.

Using practical advice backed by science, and stories as his familiar foundation, Dr. Dewett shines a light on your path forward. No more hiding behind fear. No more excuses. It's time for an exhilarating ride into a world where more is always possible.

This talk is a traditional keynote-style talk using fun and instructional stories that makes knowledge accessible and practical. Your team will feel informed, motivated, and ready to tackle tomorrow successfully.

KEY TAKEAWAYS:
• Fear is useful. Some fears are real. Most are illusions that deceive. It's time to face your fears and speed up learning by allowing fear to propel you forward. When you realize that fear is your friend, you're ready for rapid growth. What are you afraid of? When you're ready, there is only one answer – nothing.
• Creativity is required. Sure, intelligence matters. Yes, hard work is vital. But the missing ingredient is creativity. You don't achieve excellence without making new contributions beyond the status quo. New products, services, processes, technologies, business models – creativity and innovation must be among your top skills.
• Perspective is everything. Chasing excellence isn't risk free. There will be bumps in the road. The truly successful learn how to process these moments faster and smarter. You have to make the choice to see the silver lining, to define a learning moment, to choose to grow through the situation. In tough moments, perspective is everything.

The Truth About Creativity and Innovation: What Most Managers Think, But Only Great Managers Do

This entertaining keynote is based on Dr. Dewett's writing and research on creativity and innovation. The talk is a brutally honest take on the importance of creativity, innovation, and change at work; how we don't manage them correctly – and what to do about it.

Dr. Dewett's years of scholarly study and practical business experience lead him to identify one major truth about creativity and innovation: we say we want them, but often resist them passionately. Creativity and innovation are about questioning our reality, debating how we do things better, and tolerating new ideas. In practice, the status quo often dominates, people don't want to debate, and new ideas are not embraced. It's time to close the gap between what we say and what we do.

Using straight talk and practical insights, Dr. Dewett illuminates the key leader behaviors that drive creativity and innovation. Change emerges not as a complex phenomenon that is hard to initiate, but as a natural tendency that is too often suppressed.

Get ready to laugh, think, and hold yourself accountable as Dr. Dewett shares facts, anecdotes, and stories that make creativity and innovation truly accessible. You will leave with a new view of creativity and innovation, a new vision about how to support next-level conversations, and a strong desire to get started immediately.

Like all of Dr. Dewett's talks this is a traditional keynote-style talk using engaging and educational stories that make learning come to life. The goal is to have your team energized and ready to move past the rhetoric to kick-start real progress.

KEY TAKEAWAYS:
• People don't resist change. This is a myth caused by poor management. People only resist change they don't understand, change they did not see coming, change for which they have not been prepared or trained, and change for which they did not have a voice in creating.
• Mistakes are essential. No important new product, service, process, technology, or business model arrives fully formed and error free. Great things always emerge from a process of learning that involves smart principled risks. In a culture that values creativity and innovation, learning from mistakes is an expected right-of-passage.
• Candor trumps civility. Real change requires real conversation. Civility is to be highly valued, but not as much as straight talk. Unfiltered but professional candid conversations are always at the heart of successful change movements. Good teams love civility, but great teams love candor even more.

Building Teams that Transform: The Funny Truth About What Works and What Doesn't

This thought-provoking keynote is based on Dr. Dewett's many years of writing, research, and teaching – much of it derived from his popular guidebook The Little Black Book of Leadership. Over time, so many half-truths have emerged about how to build great teams. Todd shares the very few that are actually backed by science and truly work in the real world.

The simple truth about teams is that achieving compliance is easy, but inspiring commitment is more difficult. Staffing a team, setting expectations, and delivering feedback are not complicated processes. Building a winning team, collaborating to set engaging goals, and creating a dialogue that improves all of us is much more challenging – but so worth it. When managed correctly, a team is definitely much more than the sum of its parts.

It's time to bridge the gap between our potential and our reality. Using his trademark no-nonsense delivery, Dr. Dewett shares the behaviors and practices that transform a group into a team. Your attendees will be entertained and educated as Todd uses practical wisdom and memorable stories to prepare you for next level performance.

Like all of Dr. Dewett's talks this is a traditional story-based keynote-style talk that is practical and applied. The result is professionals more informed about how great teams function and more willing to go make it happen.

KEY TAKEAWAYS:
• Ownership is everything. Goals and clear expectations are essential, right? Kind of. They of course matter, but never move a team forward rapidly. Not unless each team member feels they have ownership. Voice, collaboration, and ownership are what turn compliance into commitment.
• Rewards are overrated. Okay, when earned, recognition and rewards are very useful. Notice the key word – earned. Most organizations strive passionately to recognize everyone for something. Bad move. Reward excellence, and for everyone else build a positive and supportive work environment that creates the conditions for – you guessed it – more excellence.
• Passionate for positivity. The first rule of great teams is that we're all in this together. No show-offs, people who hog the credit, and no bullies of any kind. Negativity occasionally gets you compliance due to fear. It never helps you achieve commitment. In contrast, positive leaders and a positive work culture will move your employees to follow you through the most difficult of challenges.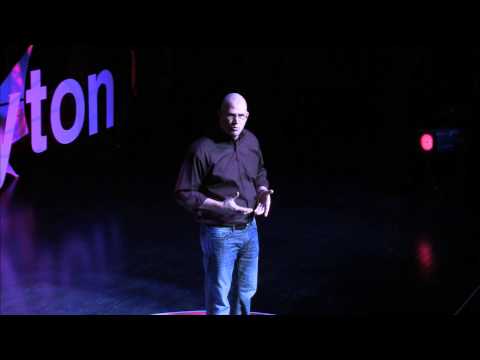 What is Todd Dewett's speaking fee?
The typical range for Todd Dewett's speaking fee is $10,000–$20,000. The low end of the fee range represents their standard virtual fee. The high end of the fee range represents their standard fee for a US-based in-person speaking engagement. Appearances which require an extended schedule of activities or international travel will possibly exceed this fee range. Speaker fees update frequently. To receive a personalized quote for Todd Dewett to speak at your event, please consult with a Key Speakers advisor for up to date information and assistance.
What factors influence the speaker's fee?
Other factors that influence a keynote speaker's fee include their reputation, expertise, demand, experience, duration of the presentation, travel requirements for the event location, and any additional services, activities or customization options they offer.
Are travel expenses included in the speaker's fee?
Travel expenses are typically not included in the listed speaker's fee and are quoted separately. If the speaker needs to travel internationally, fees will be higher. These expenses may include airfare, accommodation, ground transportation at home and in the event city, and meals. We can provide more detailed information about travel expenses and arrangements once you've selected a speaker.
How do I book Todd Dewett for my event?
The speaker booking process typically involves the following steps:
Browse our website or reach out to a Key Speakers advisor through our website to explore speaker ideas.
Select a keynote speaker based on their expertise, experience, and suitability for your event.
Contact Key Speakers to confirm the speaker's availability, fees, and any unique requirements. We can also help negotiate fees and terms.
Submit a firm offer to extend the invite to your speaker. These details will be used to create an agreement once the speaker accepts.
All parties coordinate and finalize the terms of the booking, including contract terms and conditions.
Confirm the booking by signing the contract and making the necessary payments.
What types of events do keynote speakers typically speak at?
Keynote speakers can speak at a wide range of events, virtual or in person, including conferences, corporate meetings, industry conventions, seminars, workshops, fundraising galas, educational programs, and other special occasions where an inspirational or informative address is desired.
How do I select the right keynote speaker for my event?
When selecting a keynote speaker, consider the following factors:
The speaker's expertise and knowledge relevant to your event's theme or industry.
Their speaking style, ability to engage the audience, and deliver impactful messages.
Past client testimonials, reviews, or references.
The speaker's availability and fee within your budget.
What are the payment terms and conditions?
A deposit is required upon signing the contract, with the remaining balance due 2–4 weeks before the event. If the event is taking place within 30 days, the full balance is due upon signing.
How far in advance should I book a keynote speaker?
It is generally advisable to book a keynote speaker as early as possible, especially if you have a specific speaker in mind or if your event is during a peak season holiday. Ideally, booking a speaker three to six months in advance can increase the chances of securing your desired speaker.
Can you help me with the logistics and technical requirements for the speaker's presentation?
Yes, we can assist you with the logistics and technical requirements for the speaker's presentation. We stay actively involved during pre-event planning to coordinate with you and ensure that the necessary audiovisual equipment, staging, lighting, and other technical aspects are in place for a successful presentation.
Are there any special requirements or accommodations that need to be considered for the speaker?
Keynote speakers may have specific requirements or accommodations that need to be considered, such as travel arrangements, accommodation preferences, dietary restrictions, or accessibility needs. Some speakers have a performance rider we include in the contract, others have minimal requirements.
Do keynote speakers offer customization options for their presentations?
Yes, many keynote speakers offer customization options for their presentations. They can tailor their content, examples, or case studies to align with your event's theme, industry, or specific audience. Discuss your customization needs with us so we can guide you accordingly.
Can the speaker participate in pre-event activities such as panel discussions or Q&A sessions?
Some keynote speakers are open to participating in pre-event activities such as panel discussions, Q&A sessions, or meet-and-greet sessions. Please share your specific requirements with us during the firm offer phase, so we can work on getting you everything you need.
How long is a typical keynote speech?
The duration of a standard keynote speech can vary depending on the speaker and the event's schedule. Typically, keynote speeches range from 30 minutes to 90 minutes, including any Q&A sessions or interactive elements. Some speakers can accommodate half or full day sessions and extended keynotes. Discuss the desired duration with your representative to determine the appropriate length for participation.
Can I provide feedback or reviews about the speaker's performance?
Yes, we encourage and appreciate feedback about the speaker's performance as well as our services. You can share your feedback via email after the event, or via our survey feedback form. Your feedback can help them improve our services and assist other clients in making informed decisions.
Are there any discounts or special offers available for booking multiple speakers or multiple events?
Often, yes. It's worth inquiring about such possibilities with your Key Speakers representative to explore any available cost-savings options.
Why book Todd Dewett though Key Speakers?
We provide a comprehensive service that takes the guesswork out of hiring a speaker—from speaker selection to logistics to post-event feedback. We know you have lots of responsibilities on top of finding and coordinating event speakers, so having a committed and proactive partner on your side that is an expert with the talent booking process is crucial. Every time you book a speaker with Key, your dedicated events manager will support you throughout the entire planning process. We work closely with you from speaker selection to post-event success and always ensure that your needs are addressed first.
We help you negotiate contractual details such as speaker fees and travel terms so that you end up with the most favorable deal. Leave the fine print to us so you can focus on other aspects of your event. Key Speakers mediates and absorbs some of the contractual risks that inherently come with booking a keynote speaker.
With our highly communicative booking and proposal model, you'll never be left in the dark with the status of your speaker. We pride ourselves on speedy response time and always keep you updated on all new developments relating to your event. Our experienced agents are personable (after our morning coffee!) and always eager to do whatever it takes to secure a fantastic speaker for your event.
To put it simply, Key Speakers is your one-stop resource for finding, booking and managing speakers for your event. We do the heavy lifting for you. Our dedicated and knowledgeable advisors ensure that your speaker's message and personal brand perfectly align to your event objectives.
Remember that the specific details and offerings may vary among different speakers, so it's always recommended to consult with your Key Speakers representative for accurate information and assistance.
Speaker Fee Range:
$10,000–$20,000
*Ranges are a guideline only, with the low end representing the speaker's virtual fee and the high end representing their in-person fee. Fees are subject to change. Contact us for an exact quote.
Travels From:
Texas
Related Categories:
Request Todd Dewett
Connect with us to learn more about booking this speaker for your event.