Speaker Fee Range:
$5,000–$10,000
*Ranges are a guideline only, with the low end representing the speaker's virtual fee and the high end representing their in-person fee. Fees are subject to change. Contact us for an exact quote.
Travels From:
North Carolina
Related Categories:
Mike Hourigan
Generations, Negotiation and Business Communication Expert; Safety and Change Management Speaker
Mike Hourigan is a refreshingly unique keynote speaker, change management expert and author who helps empower top companies and associations to navigate constant change with real-world wisdom. An experienced leadership consultant and productivity expert, Mike is consistently sought after and hired by the top companies in the U.S., including McDonald's, Harley-Davidson, Disney, GE, Marriott, Aetna, ExxonMobil and Kaiser Permanente.
Years of corporate experience have allowed Mike to develop a completely fresh approach to safety, team building, sales management and customer service training. With a style that engages listeners in a way that's meaningful to them and their company culture, Mike rarely gives his audiences a moment between laughs.
A former member of the management teams of Cargill Inc. and Olympus Corporation, Mike has offered over 1,300 audiences the benefit of his real-world corporate experience. A seasoned author, his books include Riding the Waves without Getting Wet: A…
Multi-Generational Workforce


Intergenerational teams are a fact of life. Millennials are the largest and most diverse generation in American history. As the older end of the cohort is beginning to dominate the workforce, the younger end is just starting their career journey. With Boomers and Gen Xers still holding the fort in senior management positions, this has led to a lot of strained workplaces. Not having a proper strategy for handling generational differences can lead to miscommunication and even conflict. If you're looking for an engaging and funny intergenerational keynote speaker, Mike Hourigan can deliver memorable and actionable lessons that will leave the audience clamoring for more. Mike has closely studied how different generations work, communicate, value their work, and interact with one another to see what keeps workplaces humming and what disrupts that harmony. Learning how to work with generational differences is an invaluable investment in your business. Mike can lead the way, getting Boomers, Xers, Gen Y, Gen Z, and beyond to become in sync.

Programs include:
• Successful Teamwork: How to Manage a Multi Generational Workforce
• Millennials, Management & Me: How to Develop a Millennial Management Mindset
• Sales and Marketing to the Four Generations: Predictive Buying Habits

Negotiation Skills Training




The art of negotiation isn't just for salespeople. Most people aren't born knowing how to strike a mutually beneficial deal. If you want your employees to become rock stars at what they do, whether they are selling, buying or negotiating with other departments to break down silo walls, Negotiation skills are the key. Negotiation expert Mike Hourigan will show you how to approach any negotiation from a position of strength with the right knowledge and skills to deliver outstanding results. Some of his negotiation clients include Harley-Davidson, PwC, AON, PPG and even the IRS.

Negotiation, Leadership, Change, and Communication Programs


• Let's Not Split the Difference: How to Get What You Want Through Negotiation
• The Art and Science of Leadership
• How to Manage Change in Today's Workplace
• Communication: It's not Part of It – It's All of It
• Active Listening for Optimum Results: A Listening Skills Training Program

Communication Skills Programs




Communication: It's Not Part of It – It's All of It. How often have you said: "Why did that employee go ballistic?" Or "Why do I have to work with a jerk?" Whether you like it or not, you have to find a way to communicate with people. Mike Hourigan's high energy, fast-paced session brings understanding to some of the most difficult communications problems like handling the back stabber, the gossip, or the difficult boss. Mike's satirical and real world look at interpersonal communications weaves you through this mine field and provides easy to use solutions. In many cases, poor communication skills waste a lot of time. You will learn how to get off the phone quicker, how to get out of meetings faster, and how to get the "ploppers" out of your office in record time. Have you ever made someone mad but didn't mean to? You will learn how to prevent this. You will even learn how to say "no" to people without hurting their feelings. If you hire people, work with people, or know any people, this is the program for you!

Leadership Management Programs




Leadership Dexterity: The Art and Science of Leadership. Is Leadership an Art or is it a Science? Business school professors will say it is a science, seasoned leaders will argue it is an art. No matter which side of the argument you are on – most people will concede it is a little of both. Mike Hourigan's program looks at some the issues in between: what gets people promoted and what employees want. Mike Hourigan discusses some of the gray areas of management such as how to motivate people without spending money, the difference between coaching and managing, and how to praise someone to get repeated behavior and not feel like a wimp. He will also address how to stop people from plopping at your desk, how to understand the 3d's of employee perception, and how to get people to do the job because they want to do it. You will leave with management tools you can implement immediately.

Change Management and Stress Programs




Riding the Waves Without Getting Wet: How to Manage Change in Today's Workplace. Bad economy. Poor morale. Sweeping changes. How can you keep your head above water while the stormy seas of absurdity churn around you? This program shares strategies for managing change in organizations swirling in the turbulent waters of change. One thing is certain, people are looking to their leaders for direction and leaders are trying to find it before it changes again. Mike Hourigan, the workplace commentator, will show you what to do about change management and how to do it. Whether you are at the crest or in the trough, he will show you how to become change resilient and stay dry. This lively program makes leading change almost as fun as a day at the beach. You will learn how to avoid going under the waves of change and spend more time riding the productive and even fun waves. When you leave the program, you will be able to recognize, predict, and plan for change. You will also be able to teach your mangers how to motivate through change rather than dread it.

Workplace Safety Programs


Keeping safe at work isn't just about ensuring employees are operating machinery correctly and wearing the right gear. It's about creating a culture of safety. Complying with workplace safety regulations and making sure that teams are communicating properly helps workers and management stay safe in situations that require hard hats. But in forming an organizational culture that puts safety first, what actions are leaders taking to reduce stress? How are managers evaluating how safe workplaces are, and what is being done to ensure that employees also feel safe? A noted safety keynote speaker, Mike Hourigan has created safety programs for Harley-Davidson, the US Army, General Electric, and other prestigious clients who have sought out his expertise in productivity management and creating safe environments. If you need to communicate new safety regulations to your employees, Mike doesn't make it a boring recitation of rules: the audience will be engaged and learning new ways to make the workplace safer for everyone.
• Are You Communicating Safely?
• Hiring for Safety
• Hard Hats Can't Protect Workers From Stress: How to Make Your Workplace Safer By Reducing It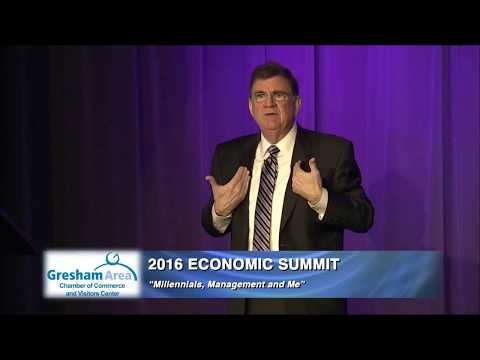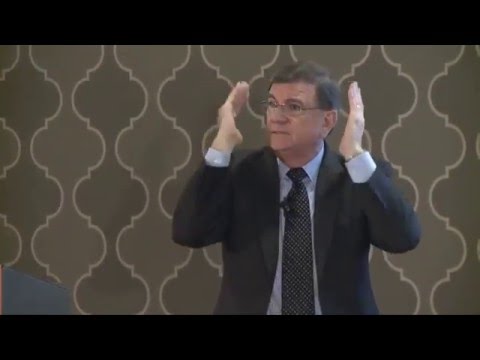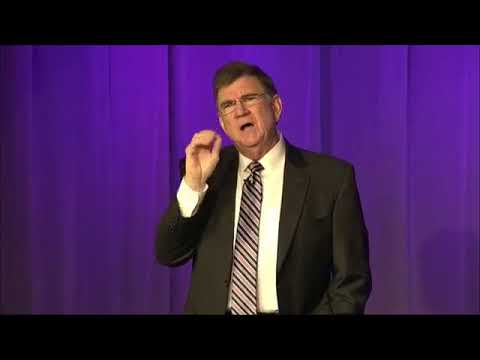 What is Mike Hourigan's speaking fee?
The typical range for Mike Hourigan's speaking fee is $5,000–$10,000. The low end of the fee range represents their standard virtual fee. The high end of the fee range represents their standard fee for a US-based in-person speaking engagement. Appearances which require an extended schedule of activities or international travel will possibly exceed this fee range. Speaker fees update frequently. To receive a personalized quote for Mike Hourigan to speak at your event, please consult with a Key Speakers advisor for up to date information and assistance.
What factors influence the speaker's fee?
Other factors that influence a keynote speaker's fee include their reputation, expertise, demand, experience, duration of the presentation, travel requirements for the event location, and any additional services, activities or customization options they offer.
Are travel expenses included in the speaker's fee?
Travel expenses are typically not included in the listed speaker's fee and are quoted separately. If the speaker needs to travel internationally, fees will be higher. These expenses may include airfare, accommodation, ground transportation at home and in the event city, and meals. We can provide more detailed information about travel expenses and arrangements once you've selected a speaker.
How do I book Mike Hourigan for my event?
The speaker booking process typically involves the following steps:
Browse our website or reach out to a Key Speakers advisor through our website to explore speaker ideas.
Select a keynote speaker based on their expertise, experience, and suitability for your event.
Contact Key Speakers to confirm the speaker's availability, fees, and any unique requirements. We can also help negotiate fees and terms.
Submit a firm offer to extend the invite to your speaker. These details will be used to create an agreement once the speaker accepts.
All parties coordinate and finalize the terms of the booking, including contract terms and conditions.
Confirm the booking by signing the contract and making the necessary payments.
What types of events do keynote speakers typically speak at?
Keynote speakers can speak at a wide range of events, virtual or in person, including conferences, corporate meetings, industry conventions, seminars, workshops, fundraising galas, educational programs, and other special occasions where an inspirational or informative address is desired.
How do I select the right keynote speaker for my event?
When selecting a keynote speaker, consider the following factors:
The speaker's expertise and knowledge relevant to your event's theme or industry.
Their speaking style, ability to engage the audience, and deliver impactful messages.
Past client testimonials, reviews, or references.
The speaker's availability and fee within your budget.
What are the payment terms and conditions?
A deposit is required upon signing the contract, with the remaining balance due 2–4 weeks before the event. If the event is taking place within 30 days, the full balance is due upon signing.
How far in advance should I book a keynote speaker?
It is generally advisable to book a keynote speaker as early as possible, especially if you have a specific speaker in mind or if your event is during a peak season holiday. Ideally, booking a speaker three to six months in advance can increase the chances of securing your desired speaker.
Can you help me with the logistics and technical requirements for the speaker's presentation?
Yes, we can assist you with the logistics and technical requirements for the speaker's presentation. We stay actively involved during pre-event planning to coordinate with you and ensure that the necessary audiovisual equipment, staging, lighting, and other technical aspects are in place for a successful presentation.
Are there any special requirements or accommodations that need to be considered for the speaker?
Keynote speakers may have specific requirements or accommodations that need to be considered, such as travel arrangements, accommodation preferences, dietary restrictions, or accessibility needs. Some speakers have a performance rider we include in the contract, others have minimal requirements.
Do keynote speakers offer customization options for their presentations?
Yes, many keynote speakers offer customization options for their presentations. They can tailor their content, examples, or case studies to align with your event's theme, industry, or specific audience. Discuss your customization needs with us so we can guide you accordingly.
Can the speaker participate in pre-event activities such as panel discussions or Q&A sessions?
Some keynote speakers are open to participating in pre-event activities such as panel discussions, Q&A sessions, or meet-and-greet sessions. Please share your specific requirements with us during the firm offer phase, so we can work on getting you everything you need.
How long is a typical keynote speech?
The duration of a standard keynote speech can vary depending on the speaker and the event's schedule. Typically, keynote speeches range from 30 minutes to 90 minutes, including any Q&A sessions or interactive elements. Some speakers can accommodate half or full day sessions and extended keynotes. Discuss the desired duration with your representative to determine the appropriate length for participation.
Can I provide feedback or reviews about the speaker's performance?
Yes, we encourage and appreciate feedback about the speaker's performance as well as our services. You can share your feedback via email after the event, or via our survey feedback form. Your feedback can help them improve our services and assist other clients in making informed decisions.
Are there any discounts or special offers available for booking multiple speakers or multiple events?
Often, yes. It's worth inquiring about such possibilities with your Key Speakers representative to explore any available cost-savings options.
Why book Mike Hourigan though Key Speakers?
We provide a comprehensive service that takes the guesswork out of hiring a speaker—from speaker selection to logistics to post-event feedback. We know you have lots of responsibilities on top of finding and coordinating event speakers, so having a committed and proactive partner on your side that is an expert with the talent booking process is crucial. Every time you book a speaker with Key, your dedicated events manager will support you throughout the entire planning process. We work closely with you from speaker selection to post-event success and always ensure that your needs are addressed first.
We help you negotiate contractual details such as speaker fees and travel terms so that you end up with the most favorable deal. Leave the fine print to us so you can focus on other aspects of your event. Key Speakers mediates and absorbs some of the contractual risks that inherently come with booking a keynote speaker.
With our highly communicative booking and proposal model, you'll never be left in the dark with the status of your speaker. We pride ourselves on speedy response time and always keep you updated on all new developments relating to your event. Our experienced agents are personable (after our morning coffee!) and always eager to do whatever it takes to secure a fantastic speaker for your event.
To put it simply, Key Speakers is your one-stop resource for finding, booking and managing speakers for your event. We do the heavy lifting for you. Our dedicated and knowledgeable advisors ensure that your speaker's message and personal brand perfectly align to your event objectives.
Remember that the specific details and offerings may vary among different speakers, so it's always recommended to consult with your Key Speakers representative for accurate information and assistance.
Speaker Fee Range:
$5,000–$10,000
*Ranges are a guideline only, with the low end representing the speaker's virtual fee and the high end representing their in-person fee. Fees are subject to change. Contact us for an exact quote.
Travels From:
North Carolina
Related Categories:
Request Mike Hourigan
Connect with us to learn more about booking this speaker for your event.