Speaker Fee Range:
Travels From:
New Mexico
Related Categories:
John Boudreau
Professor & Research Director at USC's Marshall School of Business and Center for Effective Organizations
Recognized worldwide for his breakthrough research on the bridge between human capital, talent, and sustainable competitive advantage, John W. Boudreau, Ph.D. is much sought after by organizations, businesses, and the academic world for his insight and innovation in the fields of Human Resources, Human Capital Management, and Executive Development.
Dr. Boudreau is Research Director for USC's Center for Effective Organizations and Professor of Management and Organization at Marshall School of Business. His large-scale studies and focused field research address the future of the global Human Resources profession, HR measurement and analytics, decision-based HR, executive mobility, HR information systems, and organizational staffing and development.
A strong proponent of corporate/academic partnerships, Dr. Boudreau helped to establish and then directed the Center for Advanced Human Resource Studies (CAHRS) at Cornell University, where he was a professor for more than 20 years.
Dr. Boudreau consults and conducts executive development with companies around…
Investing in People




This book contains practical and precise ways to calculate the costs and benefits of investments in human capital, covering areas such as health and wellness, absence, turnover, staffing and engagement. It provides a framework to make metrics and analytics catalysts for improved decisions. Software available at the Society for HR Management web site provides tools to use actual organizational data to conduct the calculations, and report the results in any global currency they choose.

Achieving Excellence in Strategic HR




Data from a unique survey conducted every three years (the next wave to be published in 2018) reveals the trends in HR's strategic role, effectiveness, structure, strategy, roles, measures and decision support systems can be determined. Key messages include what HR elements are related to HR and organizational effectiveness, what has and has not changed over time in the HR function, and what contributes to HR's strategic role.

Retooling HR




This keynote draws upon my 2010 book suggesting that to engage leaders outside of HR, the profession should master the tools those leaders already use, such as supply-chain, inventory optimization, portfolio risk optimization, consumer segmentation and engineering performance analysis. These models are surprisingly well-suited to reframing traditional HR issues in ways that engage non-HR leaders, and lead to new insights. Examples include treating employee turnover like inventory turnover, treating the staffing pipeline like a supply-chain, analyzing leadership as an asset portfolio in an uncertain future, optimizing the employee value proposition using product-design and marketing tools, etc. Examples include IBM, Starbucks and McDonald's.

The Future of HR




This work reflects an investigation, with Ian Ziskin, former CHRO of Northrop Grumman, of the trends shaping the future of HR, and their likely implications for the HR profession, the role of HR professionals, and the issues that will define the HR discipline. In an article published in the journal "Organizational Dynamics" (part of a special issue on the future of HR co-edited by Boudreau), John and Ian highlight the need to look beyond the HR function to the issues that define effective organizations in a dynamic future environment. Implications include HR's need to master such things as collective leadership, agile co-creativity, segmentation, redefined professional boundaries, and fatigue versus sustainability (please see the attached article for descriptions of each emerging trend that was identified).

Transformative HR




This keynote draws upon the principles in my book, with Ravin Jesuthasan, published in 2011 by Wiley and Sons, shows how the HR profession can truly transform organizational effectiveness through evidence-based change based on five principles: Logic-Based Analytics; Segmentation; Risk-Leverage; Synergy and Optimization. Case studies of a wide variety of organizations across the globe (e.g., IBM, Shanda, Deutsche Telekom, Royal Bank of Canada) provide tangible illustrations showing how transformative HR is taking hold.

HR as a Leader in Emerging Trends




This keynote draws upon research with over 200 HR leaders in 30 global organizations, and examines HR's current role, and its future role, in exploiting emerging trends for talent excellence. The trends include Big Data, Segmentation, Diversity, Sustainability, Gamification and others. The keynote shows practical applications from today's leading organizations, and also looks beyond today, to show the emerging issues that offer great potential for future HR contributions. It includes examples from organizations including Starbucks, IBM, McDonald's in the UK and others, as well as references to classic literature and even mindfulness.

HR Reporting and Investor Standards: Enhancing Decisions and Constituent Expectations




The call for "enhanced reporting" and standards for human capital measurement and investor reporting is increasing, as our efforts to develop such standards. Will investor and other constituent decisions be enhanced by these efforts, or will they become just another compliance activity? What are the characteristics of measurement standards that are truly useful to HR constituents, and that enhance their understanding and expectations of the HR profession and its contributions?

Beyond Analytics: Strategic Decisions in the Age of the Smart Machine and Big Data




Leaders are urged to apply big data and predictive analytics to talent, leadership and organization capability. Is better data and analysis the key to the long-sought strategic impact of human capital decisions? Should you be investing millions in sophisticated data systems and analysis tools applied to your people? Beyond the data and analytics, strategic success will hinge on fundamental questions about storytelling, culture, uncertainty and the connection between artificial and human intelligence.

Lead The Work: Navigating New Organizational Forms, Intermediaries, and Alternative Work Arrangements that Lie Beyond Employment




Future leadership will increasingly involve optimizing how you get the work done, not how you manage employees. Estimates are that over 40% of work will soon be done by individuals that are not employed by the organization they work for. Yet virtually all present laws, organizational systems and human resource processes are designed assuming that managing full-time employees is how work gets done. A world beyond employment offers options such as alliances, talent-trading, tours of duty, freelancers, along with familiar options of outsourcing, temporary employment and contractors. What are the fundamental dimensions of this new world, and how can they help leaders make better decisions about work and talent?

CHREATE




A groundswell of enthusiasm has emerged, to create a movement that will advance the future of the HR profession faster. Beginning in 2013, with a handful of like-minded HR leaders, the CHREATE initiative has attracted over 30 CHROs and other HR leaders. These HR leaders have devoted hundreds of hours of volunteer effort to map how HR must evolve to meet the future challenges in ten years, to identify pivotal initiatives to accelerate that evolution, and to design the actions needed to make the future a reality. The CHREATE initiative is unique in its diversity, its open-source approach, and its emphasis on collective action that goes beyond the fine work of any one institution, to tap the synergies that are possible when we work together. Through the power of open-source collaboration, participant diversity, volunteerism and a unique combination of in-kind and financial resources, we aim to continue and extend the community of senior HR leaders who will reimagine a profession equipped to address the challenges of the future.

Reinventing Jobs to Optimize Work Automation




AI will significantly disrupt and potentially empower the global workforce. It won't happen all at once or in every job, but it will happen, and leaders will need an automation strategy that realizes its benefits, avoids needless costs, and rests on a more nuanced understanding of work. Leaders need a clear-eyed way to think about how these technologies will specifically affect their organizations. The right question isn't which jobs are going to be replaced, but rather, what work will be redefined, and how?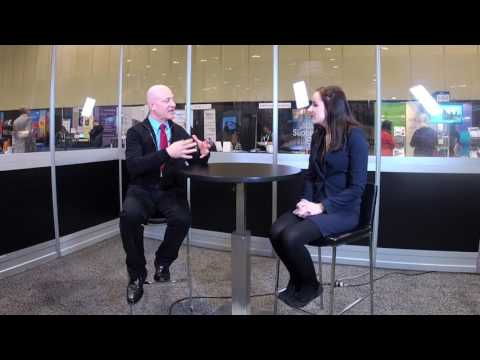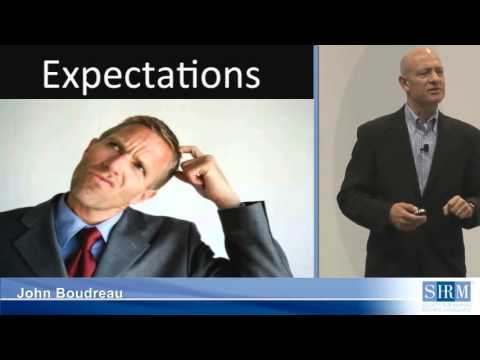 What factors influence the speaker's fee?
Other factors that influence a keynote speaker's fee include their reputation, expertise, demand, experience, duration of the presentation, travel requirements for the event location, and any additional services, activities or customization options they offer.
Are travel expenses included in the speaker's fee?
Travel expenses are typically not included in the listed speaker's fee and are quoted separately. If the speaker needs to travel internationally, fees will be higher. These expenses may include airfare, accommodation, ground transportation at home and in the event city, and meals. We can provide more detailed information about travel expenses and arrangements once you've selected a speaker.
How do I book John Boudreau for my event?
The speaker booking process typically involves the following steps:
Browse our website or reach out to a Key Speakers advisor through our website to explore speaker ideas.
Select a keynote speaker based on their expertise, experience, and suitability for your event.
Contact Key Speakers to confirm the speaker's availability, fees, and any unique requirements. We can also help negotiate fees and terms.
Submit a firm offer to extend the invite to your speaker. These details will be used to create an agreement once the speaker accepts.
All parties coordinate and finalize the terms of the booking, including contract terms and conditions.
Confirm the booking by signing the contract and making the necessary payments.
What types of events do keynote speakers typically speak at?
Keynote speakers can speak at a wide range of events, virtual or in person, including conferences, corporate meetings, industry conventions, seminars, workshops, fundraising galas, educational programs, and other special occasions where an inspirational or informative address is desired.
How do I select the right keynote speaker for my event?
When selecting a keynote speaker, consider the following factors:
The speaker's expertise and knowledge relevant to your event's theme or industry.
Their speaking style, ability to engage the audience, and deliver impactful messages.
Past client testimonials, reviews, or references.
The speaker's availability and fee within your budget.
What are the payment terms and conditions?
A deposit is required upon signing the contract, with the remaining balance due 2–4 weeks before the event. If the event is taking place within 30 days, the full balance is due upon signing.
How far in advance should I book a keynote speaker?
It is generally advisable to book a keynote speaker as early as possible, especially if you have a specific speaker in mind or if your event is during a peak season holiday. Ideally, booking a speaker three to six months in advance can increase the chances of securing your desired speaker.
Can you help me with the logistics and technical requirements for the speaker's presentation?
Yes, we can assist you with the logistics and technical requirements for the speaker's presentation. We stay actively involved during pre-event planning to coordinate with you and ensure that the necessary audiovisual equipment, staging, lighting, and other technical aspects are in place for a successful presentation.
Are there any special requirements or accommodations that need to be considered for the speaker?
Keynote speakers may have specific requirements or accommodations that need to be considered, such as travel arrangements, accommodation preferences, dietary restrictions, or accessibility needs. Some speakers have a performance rider we include in the contract, others have minimal requirements.
Do keynote speakers offer customization options for their presentations?
Yes, many keynote speakers offer customization options for their presentations. They can tailor their content, examples, or case studies to align with your event's theme, industry, or specific audience. Discuss your customization needs with us so we can guide you accordingly.
Can the speaker participate in pre-event activities such as panel discussions or Q&A sessions?
Some keynote speakers are open to participating in pre-event activities such as panel discussions, Q&A sessions, or meet-and-greet sessions. Please share your specific requirements with us during the firm offer phase, so we can work on getting you everything you need.
How long is a typical keynote speech?
The duration of a standard keynote speech can vary depending on the speaker and the event's schedule. Typically, keynote speeches range from 30 minutes to 90 minutes, including any Q&A sessions or interactive elements. Some speakers can accommodate half or full day sessions and extended keynotes. Discuss the desired duration with your representative to determine the appropriate length for participation.
Can I provide feedback or reviews about the speaker's performance?
Yes, we encourage and appreciate feedback about the speaker's performance as well as our services. You can share your feedback via email after the event, or via our survey feedback form. Your feedback can help them improve our services and assist other clients in making informed decisions.
Are there any discounts or special offers available for booking multiple speakers or multiple events?
Often, yes. It's worth inquiring about such possibilities with your Key Speakers representative to explore any available cost-savings options.
Why book John Boudreau though Key Speakers?
We provide a comprehensive service that takes the guesswork out of hiring a speaker—from speaker selection to logistics to post-event feedback. We know you have lots of responsibilities on top of finding and coordinating event speakers, so having a committed and proactive partner on your side that is an expert with the talent booking process is crucial. Every time you book a speaker with Key, your dedicated events manager will support you throughout the entire planning process. We work closely with you from speaker selection to post-event success and always ensure that your needs are addressed first.
We help you negotiate contractual details such as speaker fees and travel terms so that you end up with the most favorable deal. Leave the fine print to us so you can focus on other aspects of your event. Key Speakers mediates and absorbs some of the contractual risks that inherently come with booking a keynote speaker.
With our highly communicative booking and proposal model, you'll never be left in the dark with the status of your speaker. We pride ourselves on speedy response time and always keep you updated on all new developments relating to your event. Our experienced agents are personable (after our morning coffee!) and always eager to do whatever it takes to secure a fantastic speaker for your event.
To put it simply, Key Speakers is your one-stop resource for finding, booking and managing speakers for your event. We do the heavy lifting for you. Our dedicated and knowledgeable advisors ensure that your speaker's message and personal brand perfectly align to your event objectives.
Remember that the specific details and offerings may vary among different speakers, so it's always recommended to consult with your Key Speakers representative for accurate information and assistance.
Speaker Fee Range:
Travels From:
New Mexico
Related Categories:
Request John Boudreau
Connect with us to learn more about booking this speaker for your event.