Speaker Fee Range:
$15,000–$30,000
*Ranges are a guideline only, with the low end representing the speaker's virtual fee and the high end representing their in-person fee. Fees are subject to change. Contact us for an exact quote.
Travels From:
Massachusetts
Related Categories:
Tom Koulopoulos
Leading Expert on AI, Innovation, The Cloud, Future Trends and Technology
Tom Koulopoulos is Chairman and founder of Delphi Group, a 30-year-old Boston-based think tank named one of the fastest growing private companies by Inc. Magazine, and the founding partner of Acrovantage Ventures, which invests in early-stage technology startups. He is also the author of 13 books, an inventor with several patents, an Inc.com columnist, the past Executive Director of the Babson College Center for Business Innovation, the past director of the Dell Innovation Lab, and a professor at Boston University.
His insights have received wide praise from luminaries such as the late Peter Drucker, the father of modern management; Dee Hock, founder of Visa International; and Tom Peters, who called his writing, "a brilliant vision of where we must take our enterprises to survive and thrive." His Inc. column is read by over one million people…
Gigatrends: Seven Tech Trends that are Changing Everything

Gigatrends looks at the greatest technological shifts of the 21st century and lays out a roadmap to navigate the change, disruption, and opportunities they will create. From the Metaverse and Web 3.0, to the emergence of Digital Workers, from Frictionless Commerce to Blockchain, the Global Healthcare Crisis to Generation Alpha, Gigatrends sheds a bright and insightful light on the many unanticipated ways that technology will shape the future; connecting the dots between what are often confusing and disconnected trends to make them understandable and actionable. And all of this directly from Tom's unique perspective of more than four decades on the front lines of the technology revolution.

Like all of Tom's keynotes, Gigatrends is customized for each audience and takes a decidedly behavioral approach to describing how technology will shape us, our organizations, and the world—providing a practical roadmap for organizations that want to thrive in the 21st Century.

At a time when uncertainty seems to be looming large over every aspect of our lives. Gigatrends sets a course for the future that is realistic, fascinating, and above all, hopeful.

The Future of Work

Companies are struggling to navigate a perfect storm of economic, workforce, and market disruption the likes of which we have never seen on such a large and prolonged scale. However, that doesn't mean that it can't be done, only that we need to be creative and courageous enough to change the way we approach much of what we've come to accept as the way we work and run our businesses.

In this keynote, Tom provides a roadmap for navigating the future of a workplace where humans and digital workers will work side by side, marketplaces where friction is virtually eliminated, the role that AI will play in re-imagining work, and the critical issues of managing Gen Z and Gen Alpha.

This is a watershed moment in history; some companies will reinvent themselves and the way they engage with employees, customers, and partners, while others are quickly left behind. Simply put, there is opportunity in the uncertainty. The take away will be a positive and realistic look at how to re-imagine the work.

Reimagining Healthcare

American healthcare is on the precipice of an enormous transformation, brought on by an aging demographic, new diagnostic tools, therapies, pharmaceuticals – and the exponential rate of technology advances. These changes are creating an unprecedented opportunity to build a future that puts the patient at the center of an incredibly rich healthcare ecosystem – one with the power to positively and dramatically impact our quality of life. With the ability to capture and store data about every healthcare interaction, we will be able to predict disease and illness – better than we can currently predict tomorrow's weather forecast. It could be an amazing future in which healthcare becomes a fundamental human right accessible and affordable to everyone.

Revealing the Invisible: How Artificial Intelligence is About to Change Everything

The world is at the precipice of one of the most dramatic shifts in history: the transition from an industrial society to one that is based on a deep understanding of an entirely new form of knowledge capital, behavior – our behaviors, as well as those of the intelligent machines that we are building.

And it's not just human behaviors that are being captured and analyzed. AI-powered autonomous vehicles, smart devices, algorithms – and intelligent machines will all exhibit behaviors. In this very near future, every person and digital device will have its own digital-self – a digital twin which knows more about us than we know about ourselves. These intelligent objects will communicate with each other across vast digital ecosystems, creating a level of collaboration and transparency we can barely imagine today. Your digital-self will be one of your most valuable assets, requiring radical new technologies and approaches for how you own, protect – and share – your digital behaviors.

Far-fetched? Only if you discount the enormous power of new technologies such as Artificial Intelligence and machine learning – which will use the invisible patterns in all of our behaviors to develop an intimate understanding of what drives us, where we see value, and how we want to experience the world. Fascinating, engaging, and incredibly timely – Revealing the Invisible provides a front row seat to the future of business and our lives in the 21st century.

Digital Transformation and Business Ecosystems

The single most significant shift in business is underway – it's called digital business ecosystems. Simply put, digital ecosystems are at the heart of successful high growth companies – such as Uber, Airbnb, Tesla, Google, Amazon, Netflix, Alibaba, Samsung, Nest, and GE.

Digital ecosystems create entirely new business models that drive out all of the friction in an industry – and use data and technology to create an entirely new user experience that provides an integrated and nearly effortless customer experience.

In this leading edge keynote, Tom looks at how digital disruption, transformation and business ecosystems will be critical to the success of every business in every industry – over the decades to come.

Gen Z

One of the most profound changes in business and society is the emergence of the post-millennial generation, Gen Z.

While every new generation has faced its share of disruption in technology, economics, politics and society – no other generation in the history of mankind has had the ability to make sure that every human being (and every "thing") on the planet is connected to each other, fully educated, and economically engaged. What might this mean for the way in which we build our business, markets – and institutions for education in the future?

In this revolutionary keynote drawing from his recent book,

The Gen Z Effect, Tom delves into a vision of the future that will not only disrupt – but also reinvent almost every aspect of how we work, live and play. From radical new approaches to marketing and manufacturing to the potential obliteration of intellectual property and the shift to mass innovation – Tom provides a mind-bending view of why we need to embrace Gen Z as the last best hope for taking on the world's biggest challenges and opportunities, and how you can prepare yourself and your business for the greatest era of prosperity and advance the world has ever experienced.


The Innovation Zone

In this lightning-paced, tour-de-force session – Tom looks at how companies are radically changing their approach to innovation by learning how to fail fast, embrace uncertainty, build for the unknown, abandon the success of the past, focus on their core competencies, and challenge conventional wisdom. Tom uses examples of some of the pioneering innovators from Sony to Apple and 3M to NASA – to illustrate some of the best and brightest success stories of innovation at work. His views will provide a prescription for change in how you approach innovation, in a way that is straight-forward, comprehensive, and, above all else – incredibly practical. You'll identify the ways in which you can drive your own organization's efforts to increase innovation and better leverage the latent creativity in every organization.

Come prepared for an enlightening and life-changing discussion about the importance of innovation – and get ready to take a hard look at how culture, generations, and leadership impact the way we innovate.

You'll leave this session with a roadmap and a context for your conference experience – and with specific insights, methods and tools to help you quantify your organization's innovative ability, as well as a solid foundation for the decisions you will need to make in the months and years ahead.

Living in the Cloud

The Cloud is the hottest topic since the advent of the Internet – and nobody can speak to it with more insight, energy, and humor than Tom. It's why HP, Microsoft, Gartner, Intel, Cisco and many others have asked Tom to keynote their organizations' Cloud events. Drawing on his book, Cloud Surfing, Tom paints a powerful picture of how The Cloud will change the way we live, work and play.

How will The Cloud define your job, your company, how you do business – and innovation?

The key is that technology is only a small part of The Cloud. Just as important is the way The Cloud changes the way we collaborate, work, how we are influenced – and how we influence and experience the world.

Join Tom as he takes you Cloud Surfing – to better understand how we can respond to this massive change in order to transform ourselves and our businesses!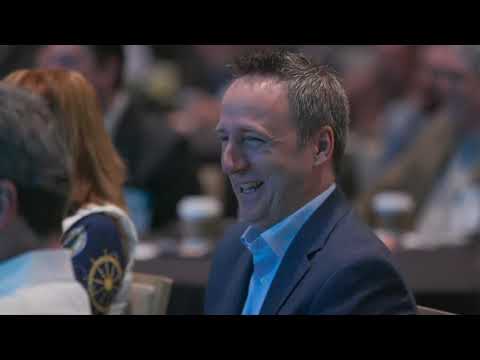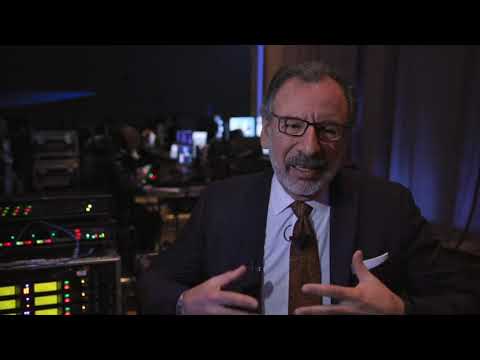 What is Tom Koulopoulos's speaking fee?
The typical range for Tom Koulopoulos's speaking fee is $15,000–$30,000. The low end of the fee range represents their standard virtual fee. The high end of the fee range represents their standard fee for a US-based in-person speaking engagement. Appearances which require an extended schedule of activities or international travel will possibly exceed this fee range. Speaker fees update frequently. To receive a personalized quote for Tom Koulopoulos to speak at your event, please consult with a Key Speakers advisor for up to date information and assistance.
What factors influence the speaker's fee?
Other factors that influence a keynote speaker's fee include their reputation, expertise, demand, experience, duration of the presentation, travel requirements for the event location, and any additional services, activities or customization options they offer.
Are travel expenses included in the speaker's fee?
Travel expenses are typically not included in the listed speaker's fee and are quoted separately. If the speaker needs to travel internationally, fees will be higher. These expenses may include airfare, accommodation, ground transportation at home and in the event city, and meals. We can provide more detailed information about travel expenses and arrangements once you've selected a speaker.
How do I book Tom Koulopoulos for my event?
The speaker booking process typically involves the following steps:
Browse our website or reach out to a Key Speakers advisor through our website to explore speaker ideas.
Select a keynote speaker based on their expertise, experience, and suitability for your event.
Contact Key Speakers to confirm the speaker's availability, fees, and any unique requirements. We can also help negotiate fees and terms.
Submit a firm offer to extend the invite to your speaker. These details will be used to create an agreement once the speaker accepts.
All parties coordinate and finalize the terms of the booking, including contract terms and conditions.
Confirm the booking by signing the contract and making the necessary payments.
What types of events do keynote speakers typically speak at?
Keynote speakers can speak at a wide range of events, virtual or in person, including conferences, corporate meetings, industry conventions, seminars, workshops, fundraising galas, educational programs, and other special occasions where an inspirational or informative address is desired.
How do I select the right keynote speaker for my event?
When selecting a keynote speaker, consider the following factors:
The speaker's expertise and knowledge relevant to your event's theme or industry.
Their speaking style, ability to engage the audience, and deliver impactful messages.
Past client testimonials, reviews, or references.
The speaker's availability and fee within your budget.
What are the payment terms and conditions?
A deposit is required upon signing the contract, with the remaining balance due 2–4 weeks before the event. If the event is taking place within 30 days, the full balance is due upon signing.
How far in advance should I book a keynote speaker?
It is generally advisable to book a keynote speaker as early as possible, especially if you have a specific speaker in mind or if your event is during a peak season holiday. Ideally, booking a speaker three to six months in advance can increase the chances of securing your desired speaker.
Can you help me with the logistics and technical requirements for the speaker's presentation?
Yes, we can assist you with the logistics and technical requirements for the speaker's presentation. We stay actively involved during pre-event planning to coordinate with you and ensure that the necessary audiovisual equipment, staging, lighting, and other technical aspects are in place for a successful presentation.
Are there any special requirements or accommodations that need to be considered for the speaker?
Keynote speakers may have specific requirements or accommodations that need to be considered, such as travel arrangements, accommodation preferences, dietary restrictions, or accessibility needs. Some speakers have a performance rider we include in the contract, others have minimal requirements.
Do keynote speakers offer customization options for their presentations?
Yes, many keynote speakers offer customization options for their presentations. They can tailor their content, examples, or case studies to align with your event's theme, industry, or specific audience. Discuss your customization needs with us so we can guide you accordingly.
Can the speaker participate in pre-event activities such as panel discussions or Q&A sessions?
Some keynote speakers are open to participating in pre-event activities such as panel discussions, Q&A sessions, or meet-and-greet sessions. Please share your specific requirements with us during the firm offer phase, so we can work on getting you everything you need.
How long is a typical keynote speech?
The duration of a standard keynote speech can vary depending on the speaker and the event's schedule. Typically, keynote speeches range from 30 minutes to 90 minutes, including any Q&A sessions or interactive elements. Some speakers can accommodate half or full day sessions and extended keynotes. Discuss the desired duration with your representative to determine the appropriate length for participation.
Can I provide feedback or reviews about the speaker's performance?
Yes, we encourage and appreciate feedback about the speaker's performance as well as our services. You can share your feedback via email after the event, or via our survey feedback form. Your feedback can help them improve our services and assist other clients in making informed decisions.
Are there any discounts or special offers available for booking multiple speakers or multiple events?
Often, yes. It's worth inquiring about such possibilities with your Key Speakers representative to explore any available cost-savings options.
Why book Tom Koulopoulos though Key Speakers?
We provide a comprehensive service that takes the guesswork out of hiring a speaker—from speaker selection to logistics to post-event feedback. We know you have lots of responsibilities on top of finding and coordinating event speakers, so having a committed and proactive partner on your side that is an expert with the talent booking process is crucial. Every time you book a speaker with Key, your dedicated events manager will support you throughout the entire planning process. We work closely with you from speaker selection to post-event success and always ensure that your needs are addressed first.
We help you negotiate contractual details such as speaker fees and travel terms so that you end up with the most favorable deal. Leave the fine print to us so you can focus on other aspects of your event. Key Speakers mediates and absorbs some of the contractual risks that inherently come with booking a keynote speaker.
With our highly communicative booking and proposal model, you'll never be left in the dark with the status of your speaker. We pride ourselves on speedy response time and always keep you updated on all new developments relating to your event. Our experienced agents are personable (after our morning coffee!) and always eager to do whatever it takes to secure a fantastic speaker for your event.
To put it simply, Key Speakers is your one-stop resource for finding, booking and managing speakers for your event. We do the heavy lifting for you. Our dedicated and knowledgeable advisors ensure that your speaker's message and personal brand perfectly align to your event objectives.
Remember that the specific details and offerings may vary among different speakers, so it's always recommended to consult with your Key Speakers representative for accurate information and assistance.
Speaker Fee Range:
$15,000–$30,000
*Ranges are a guideline only, with the low end representing the speaker's virtual fee and the high end representing their in-person fee. Fees are subject to change. Contact us for an exact quote.
Travels From:
Massachusetts
Related Categories:
Request Tom Koulopoulos
Connect with us to learn more about booking this speaker for your event.