Speaker Fee Range:
$3,000–$8,000
*Ranges are a guideline only, with the low end representing the speaker's virtual fee and the high end representing their in-person fee. Fees are subject to change. Contact us for an exact quote.
Travels From:
Colorado
Related Categories:
Hans Wiik
Experienced Healthcare Executive and Strategist
Hans' combination of healthcare leadership positions and his long-standing clinical background as a pharmacist allows him to understand medication therapy management (MTM), medication reconciliation, medication adherence, providing clients a variety of added perspectives from the ground floor to the corner office, and several floors in between.
This unique point of view allows Hans to see solutions among the silos. Where others are committed to competition, Hans brings insight, intelligence, and community based strategies that go beyond the typical healthcare discussions to find common ground between groups who previously believed they had competing interests.
For example, co-locating behavioral health and integrating pharmacists into the primary care setting are key parts of Hans Wiik's vision. Also, clinical information, data analytics, validated patient registries, benchmarking, and better coordination among all providers is critical for long-term success for the triple aim of healthcare (improved cost and quality and a better patient experience).…
Population Health - Care Coordination and Care Transitions




Organized Primary Care networks and clinically integrated multi-specialty networks are increasingly facing financial risk from payers as to contractually required quality outcome and cost metrics. Understanding the key cost drivers and developing and initiating new community partnerships with the overall provider community will be critical for long term success and delivered value. Sharing data, reviewing performance, measuring success with key clinical leadership from each party will be required in new constructs with the overall provider community – with emphasis to care transitions. Post-acute services in Home Health Care, Skilled Nursing, Assisted Living, Physical and Occupational Therapy, Rehabilitation Hospitals, Hospice and Palliative Care are often independent and sometimes out of network for the patient. The organized PCP network will have to be selective and focused on building value based – win/win relationships for all key episodes of care, many of which are now starting the journey on bundled payments with full or shared financial risk. Building bridges in a current environment of silos of key providers will be an increasing focus for the provider community entering new risk models from the payer community.

Employer Solutions for Affordable Healthcare


All employers are focused on solutions for their increasing health care costs and to encourage and promote a healthier workforce. There are many areas where employers, especially large self-funded employers, can be innovative in supporting and providing affordable health care insurance for their employees. The following areas are emphasized for employers to examine with their brokers, commercial insures and PBM's and the local provider community to bring significant value forward.

•Benefit Design – Educating and Incenting employees to be part of the solution
•Employee Wellness Programs that are proven and sustainable
•Direct Provider Community Engagement for Employees with Chronic Disease
•Cost transparency solutions for High Deductible Plans/Incentive Rewards
•PBM – Pharmacy Benefit Manager Collaboration – Developing and implementing a value based Drug Formulary
•Beyond annual HRA's – Health Risk Appraisals – What is currently working?

Designing and Implementing Physician Led Clinical Integration


Successful Clinical Integration to support the Triple Aim in improving the patient experience, improving quality outcomes and reducing cost requires many key ingredients for market success. The following areas or critical success factors will be overviewed from personal experience in building and leading one of the first successful, clinically integrated multi-specialty physician networks in the nation.

•Physician Leadership – Interest and Knowledge in Clinical and Claims Data Analytics
•Primary Care Network Emphasis – Broad Geographic Access and Culture
•Quality Coaches at the Practice/Provider Level to ensure trusted/validated EHR data
•Team Based Care / Patient Centered Medical Home Standards and Certification
•Collaborative Payers to support the needed infrastructure and related costs
•Accountability at the Practice and Provider Level
•Population Health Initiatives – the proactive management of high risk patients

Value Added Healthcare Reform – Focusing on Quality Improvement and Cost Reduction




Meaningful and Value Added Healthcare Reform requires new models of healthcare delivery and financing. It requires that Employers, Providers, Payers and Patients to all collaborate and interact in new innovative plans and models. Whether new benefit designs and wellness initiatives for employer sponsored health plans or in new clinically integrated primary care networks with proactive models for effectively managing chronic disease, all the stakeholders have a key role in helping to maintain an affordable health care system for the nation. Payers – Commercial Insurers, Medicare and Medicaid are all implementing new collaborative health plans partnering with selected, organized physician networks to hopefully deliver significant value, with aligned cost and quality incentives. Patients and families also need to be engaged at all levels with their employers, insurers and most importantly with their providers to be active participants in their prevention and wellness programs – especially in an aging society with increasing levels of chronic disease – diabetes, heart disease, cancer and all auto-immune diseases. This presentation overviews the key elements and functionality that needs to be in place for value based purchasing and successful health care reform.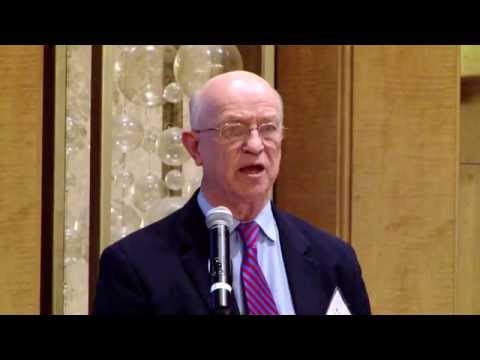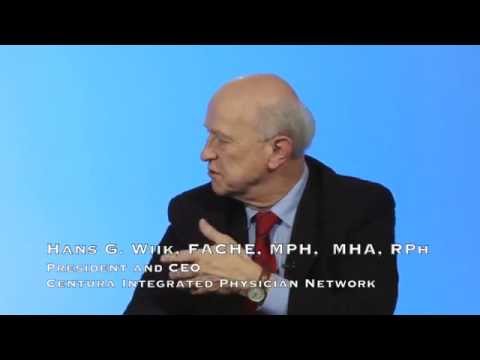 What is Hans Wiik's speaking fee?
The typical range for Hans Wiik's speaking fee is $3,000–$8,000. The low end of the fee range represents their standard virtual fee. The high end of the fee range represents their standard fee for a US-based in-person speaking engagement. Appearances which require an extended schedule of activities or international travel will possibly exceed this fee range. Speaker fees update frequently. To receive a personalized quote for Hans Wiik to speak at your event, please consult with a Key Speakers advisor for up to date information and assistance.
What factors influence the speaker's fee?
Other factors that influence a keynote speaker's fee include their reputation, expertise, demand, experience, duration of the presentation, travel requirements for the event location, and any additional services, activities or customization options they offer.
Are travel expenses included in the speaker's fee?
Travel expenses are typically not included in the listed speaker's fee and are quoted separately. If the speaker needs to travel internationally, fees will be higher. These expenses may include airfare, accommodation, ground transportation at home and in the event city, and meals. We can provide more detailed information about travel expenses and arrangements once you've selected a speaker.
How do I book Hans Wiik for my event?
The speaker booking process typically involves the following steps:
Browse our website or reach out to a Key Speakers advisor through our website to explore speaker ideas.
Select a keynote speaker based on their expertise, experience, and suitability for your event.
Contact Key Speakers to confirm the speaker's availability, fees, and any unique requirements. We can also help negotiate fees and terms.
Submit a firm offer to extend the invite to your speaker. These details will be used to create an agreement once the speaker accepts.
All parties coordinate and finalize the terms of the booking, including contract terms and conditions.
Confirm the booking by signing the contract and making the necessary payments.
What types of events do keynote speakers typically speak at?
Keynote speakers can speak at a wide range of events, virtual or in person, including conferences, corporate meetings, industry conventions, seminars, workshops, fundraising galas, educational programs, and other special occasions where an inspirational or informative address is desired.
How do I select the right keynote speaker for my event?
When selecting a keynote speaker, consider the following factors:
The speaker's expertise and knowledge relevant to your event's theme or industry.
Their speaking style, ability to engage the audience, and deliver impactful messages.
Past client testimonials, reviews, or references.
The speaker's availability and fee within your budget.
What are the payment terms and conditions?
A deposit is required upon signing the contract, with the remaining balance due 2–4 weeks before the event. If the event is taking place within 30 days, the full balance is due upon signing.
How far in advance should I book a keynote speaker?
It is generally advisable to book a keynote speaker as early as possible, especially if you have a specific speaker in mind or if your event is during a peak season holiday. Ideally, booking a speaker three to six months in advance can increase the chances of securing your desired speaker.
Can you help me with the logistics and technical requirements for the speaker's presentation?
Yes, we can assist you with the logistics and technical requirements for the speaker's presentation. We stay actively involved during pre-event planning to coordinate with you and ensure that the necessary audiovisual equipment, staging, lighting, and other technical aspects are in place for a successful presentation.
Are there any special requirements or accommodations that need to be considered for the speaker?
Keynote speakers may have specific requirements or accommodations that need to be considered, such as travel arrangements, accommodation preferences, dietary restrictions, or accessibility needs. Some speakers have a performance rider we include in the contract, others have minimal requirements.
Do keynote speakers offer customization options for their presentations?
Yes, many keynote speakers offer customization options for their presentations. They can tailor their content, examples, or case studies to align with your event's theme, industry, or specific audience. Discuss your customization needs with us so we can guide you accordingly.
Can the speaker participate in pre-event activities such as panel discussions or Q&A sessions?
Some keynote speakers are open to participating in pre-event activities such as panel discussions, Q&A sessions, or meet-and-greet sessions. Please share your specific requirements with us during the firm offer phase, so we can work on getting you everything you need.
How long is a typical keynote speech?
The duration of a standard keynote speech can vary depending on the speaker and the event's schedule. Typically, keynote speeches range from 30 minutes to 90 minutes, including any Q&A sessions or interactive elements. Some speakers can accommodate half or full day sessions and extended keynotes. Discuss the desired duration with your representative to determine the appropriate length for participation.
Can I provide feedback or reviews about the speaker's performance?
Yes, we encourage and appreciate feedback about the speaker's performance as well as our services. You can share your feedback via email after the event, or via our survey feedback form. Your feedback can help them improve our services and assist other clients in making informed decisions.
Are there any discounts or special offers available for booking multiple speakers or multiple events?
Often, yes. It's worth inquiring about such possibilities with your Key Speakers representative to explore any available cost-savings options.
Why book Hans Wiik though Key Speakers?
We provide a comprehensive service that takes the guesswork out of hiring a speaker—from speaker selection to logistics to post-event feedback. We know you have lots of responsibilities on top of finding and coordinating event speakers, so having a committed and proactive partner on your side that is an expert with the talent booking process is crucial. Every time you book a speaker with Key, your dedicated events manager will support you throughout the entire planning process. We work closely with you from speaker selection to post-event success and always ensure that your needs are addressed first.
We help you negotiate contractual details such as speaker fees and travel terms so that you end up with the most favorable deal. Leave the fine print to us so you can focus on other aspects of your event. Key Speakers mediates and absorbs some of the contractual risks that inherently come with booking a keynote speaker.
With our highly communicative booking and proposal model, you'll never be left in the dark with the status of your speaker. We pride ourselves on speedy response time and always keep you updated on all new developments relating to your event. Our experienced agents are personable (after our morning coffee!) and always eager to do whatever it takes to secure a fantastic speaker for your event.
To put it simply, Key Speakers is your one-stop resource for finding, booking and managing speakers for your event. We do the heavy lifting for you. Our dedicated and knowledgeable advisors ensure that your speaker's message and personal brand perfectly align to your event objectives.
Remember that the specific details and offerings may vary among different speakers, so it's always recommended to consult with your Key Speakers representative for accurate information and assistance.
Speaker Fee Range:
$3,000–$8,000
*Ranges are a guideline only, with the low end representing the speaker's virtual fee and the high end representing their in-person fee. Fees are subject to change. Contact us for an exact quote.
Travels From:
Colorado
Related Categories:
Request Hans Wiik
Connect with us to learn more about booking this speaker for your event.