Speaker Fee Range:
$20,000–$32,000
*Ranges are a guideline only, with the low end representing the speaker's virtual fee and the high end representing their in-person fee. Fees are subject to change. Contact us for an exact quote.
Travels From:
Florida
Related Categories:
Heather E. McGowan
Future-of-Work Strategist
Future-of-work strategist Heather E. McGowan helps leaders prepare their people and organizations for the Post Pandemic world of work. The last few years have forever changed where we work, who works, how we work and measure work, what we do for work and, most importantly, why we work. McGowan is a sense maker, a dot connector, a deep thinker, and a pattern matcher who sees things that others miss. Heather gives people the courage and insight that illuminates their path forward. She's transforming mindsets and entire organizations around the globe with her message about how the next phase of work will focus on continuous learning, rather than simply learning once in order to work. Pulitzer Prize–winning NYT columnist Thomas Friedman frequently quotes Heather in his books and columns and describes her as "the oasis" when it comes to insights into the future of work. In 2020 Heather was…
Leveraging the Power of Diversity, Equity, Inclusion and Belonging

The only thing evolving more quickly than technology is societal and cultural change. Demographic change has long been in bloom, but social and cultural norms are now rapidly shifting with marked changes in gender and sexuality identity, not to mention a broadening of the landscape of diversity. While diversity once included primarily binary gender, race, and culture, it now includes neurodiversity, cognitive diversity, age, as well as a long-overdue focus on class and social mobility. Social unrest has moved these long-overdue efforts on Diversity, Equity, Inclusion and Belonging to the forefront, requiring more of our leaders. Leaders today must empathize both with individuals in underrepresented categories as well as those navigating these shifts to create effective teams that can learn, adapt, and create new value. When the inside of your organization, at every level, looks like the markets you seek to serve you are leveraging the power of DEIB.

The Empathy Advantage: Leading An Important Workforce

The global pandemic did not only change where work takes place, it is altering where work fits in our lives. The combination of a shift in leadership from Boomer and GenX to GenX and Millennial and the entrance of Generation Z into the workforce is altering the fundamental values around work. Labor shortages show no signs of abating and are shifting the power from employers to employees. In this RUPT (Rapid, Unpredictable, Paradoxical, and Tangled) world, leaders can no longer be unquestioned experts driving productivity with fear. The leadership profile shifts to a humble and curious learner who can inspire potential, help talent connect with their own internal drive and motivate with culture, love, trust and belonging. The factory default settings have all been removed from who works (diversity as a norm), where work takes place (home, office, anywhere, hybrid), what we do for work (exploration over routine tasks), how we lead (inspiration over fear), and why work in the first place. In this talk, buckle up for a fast paced and inspirational overview of the post pandemic world comprising an empowered and engaged workforce.

The Human Value Era

For much of the history of work, talent was defined by the things you could make. In this new era, talent will be defined by what you can make out of your people. Research shows that human capital comprises 90% of all enterprise value in the S&P 500. As we hand off more and more mentally routine and predictable tasks to technology, human talent and ingenuity will be the true competitive advantage. We've entered the era of human value, an era in which humans are seen as assets to develop rather than costs to contain. In this talk, discover how to navigate and master this challenging yet thrilling new world.

Adaptation Advantage: Leading in a Post Pandemic World




When Heather McGowan and Chris Shipley wrote

The Adaptation Advantage

(April 2020, Wiley) they did not realize how prescient their advice and predictions would become when the coronavirus global pandemic required an immediate and dramatic shift in work, learning, and leading. Overnight companies remapped supply chains, pivoted product lines, and transformed to distributed work-from-home organization. Entire university and school systems adopted virtual delivery exclusively, something many said they would never do. This new normal, or normal of now, requires a focus on culture, purpose, trust, psychological safety as we embark on the largest social experiment in human history. The virus has accelerated our future of work, expedited our human transformation to digital creating, and placed an even greater burden on leaders to inspire and motivate human potential. Even when the virus subsides, many of our new ways of working will remain and we will be the better for this forced transformation.

The Future Company: Culture and Capacity




The organization of work and focused goals have long been measured by the outputs—i.e. brands, products, services, and business models. These units of value created became our very own North Star. Accelerated change driven by exponential growth in technology as well as a hyper connected and interdependent global economy has dramatically reduced the lifespan of a product, service, or business model. In this reality, we can no longer focus on the outputs, or the exhaust, and but should instead focus on the inputs: culture and capacity. Culture is the external expression of the brand and the internal operating systems of how the organization creates value. Capacity is the organization's ability to respond to challenges. Waves of digital transformation and exponentially growing technological capability will demand continuous expansion of capacity. The companies that endure and thrive will be those that can clearly articulate and nurture their culture while continuously expanding their capacity.

Do Not Fear CHATGPT: The Future of Work is Human

Today and in the future of work, the most in-demand skill will never be the one you have now— it's the one you can develop tomorrow. Humans have an unmatched ability to learn and adapt from living in climates previously uninhabitable to creating tools that can, at first blush, seem to outperform our abilities. Consider the Automated Teller Machine (ATM) released about fifty years ago. When ATMs became widespread it was assumed the position of bank tellers would be outsourced to history when, in fact, the position of bank teller has grown continuously and slightly faster than the labor force as a whole. While tellers required per branch location declined, the demand for branch locations increased and along with it the demand for bank tellers. What does all this mean? That the future of work is human. Once we escape our outdated seeking of single-disciplinary skill sets in fear of being replaced by technology, we can focus on developing our uniquely human skills, notably our ability to learn and adapt to emerging technologies. In this talk, Heather will share how the forces of atomization (jobs broken into job fragments addressable by outsourcing), automation (robots, process automation, etc.) and augmentation (humans leveraging technology to extend their potential) will work in concert constantly changing but not replacing human cognitive and physical labor.

Future of Work is Learning




We live in times of accelerated change driven by exponentially growing technologies and an increasingly hyperconnected and interdependent global market economy. As a result, work tasks as we knew them in the past have become atomized, broken into job fragments that can be done anywhere around the world; automated, achievable or solvable by computerized technologies; and augmented, technologies that extend the human physically or cognitively. This reshaping of tasks requires that we rethink our systems of education and workforce development, our organization of work and workers, our process of talent attraction and retention (including learning and development), and even ourselves.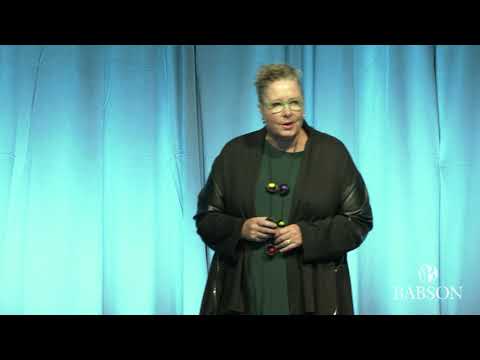 What is Heather E. McGowan's speaking fee?
The typical range for Heather E. McGowan's speaking fee is $20,000–$32,000. The low end of the fee range represents their standard virtual fee. The high end of the fee range represents their standard fee for a US-based in-person speaking engagement. Appearances which require an extended schedule of activities or international travel will possibly exceed this fee range. Speaker fees update frequently. To receive a personalized quote for Heather E. McGowan to speak at your event, please consult with a Key Speakers advisor for up to date information and assistance.
What factors influence the speaker's fee?
Other factors that influence a keynote speaker's fee include their reputation, expertise, demand, experience, duration of the presentation, travel requirements for the event location, and any additional services, activities or customization options they offer.
Are travel expenses included in the speaker's fee?
Travel expenses are typically not included in the listed speaker's fee and are quoted separately. If the speaker needs to travel internationally, fees will be higher. These expenses may include airfare, accommodation, ground transportation at home and in the event city, and meals. We can provide more detailed information about travel expenses and arrangements once you've selected a speaker.
How do I book Heather E. McGowan for my event?
The speaker booking process typically involves the following steps:
Browse our website or reach out to a Key Speakers advisor through our website to explore speaker ideas.
Select a keynote speaker based on their expertise, experience, and suitability for your event.
Contact Key Speakers to confirm the speaker's availability, fees, and any unique requirements. We can also help negotiate fees and terms.
Submit a firm offer to extend the invite to your speaker. These details will be used to create an agreement once the speaker accepts.
All parties coordinate and finalize the terms of the booking, including contract terms and conditions.
Confirm the booking by signing the contract and making the necessary payments.
What types of events do keynote speakers typically speak at?
Keynote speakers can speak at a wide range of events, virtual or in person, including conferences, corporate meetings, industry conventions, seminars, workshops, fundraising galas, educational programs, and other special occasions where an inspirational or informative address is desired.
How do I select the right keynote speaker for my event?
When selecting a keynote speaker, consider the following factors:
The speaker's expertise and knowledge relevant to your event's theme or industry.
Their speaking style, ability to engage the audience, and deliver impactful messages.
Past client testimonials, reviews, or references.
The speaker's availability and fee within your budget.
What are the payment terms and conditions?
A deposit is required upon signing the contract, with the remaining balance due 2–4 weeks before the event. If the event is taking place within 30 days, the full balance is due upon signing.
How far in advance should I book a keynote speaker?
It is generally advisable to book a keynote speaker as early as possible, especially if you have a specific speaker in mind or if your event is during a peak season holiday. Ideally, booking a speaker three to six months in advance can increase the chances of securing your desired speaker.
Can you help me with the logistics and technical requirements for the speaker's presentation?
Yes, we can assist you with the logistics and technical requirements for the speaker's presentation. We stay actively involved during pre-event planning to coordinate with you and ensure that the necessary audiovisual equipment, staging, lighting, and other technical aspects are in place for a successful presentation.
Are there any special requirements or accommodations that need to be considered for the speaker?
Keynote speakers may have specific requirements or accommodations that need to be considered, such as travel arrangements, accommodation preferences, dietary restrictions, or accessibility needs. Some speakers have a performance rider we include in the contract, others have minimal requirements.
Do keynote speakers offer customization options for their presentations?
Yes, many keynote speakers offer customization options for their presentations. They can tailor their content, examples, or case studies to align with your event's theme, industry, or specific audience. Discuss your customization needs with us so we can guide you accordingly.
Can the speaker participate in pre-event activities such as panel discussions or Q&A sessions?
Some keynote speakers are open to participating in pre-event activities such as panel discussions, Q&A sessions, or meet-and-greet sessions. Please share your specific requirements with us during the firm offer phase, so we can work on getting you everything you need.
How long is a typical keynote speech?
The duration of a standard keynote speech can vary depending on the speaker and the event's schedule. Typically, keynote speeches range from 30 minutes to 90 minutes, including any Q&A sessions or interactive elements. Some speakers can accommodate half or full day sessions and extended keynotes. Discuss the desired duration with your representative to determine the appropriate length for participation.
Can I provide feedback or reviews about the speaker's performance?
Yes, we encourage and appreciate feedback about the speaker's performance as well as our services. You can share your feedback via email after the event, or via our survey feedback form. Your feedback can help them improve our services and assist other clients in making informed decisions.
Are there any discounts or special offers available for booking multiple speakers or multiple events?
Often, yes. It's worth inquiring about such possibilities with your Key Speakers representative to explore any available cost-savings options.
Why book Heather E. McGowan though Key Speakers?
We provide a comprehensive service that takes the guesswork out of hiring a speaker—from speaker selection to logistics to post-event feedback. We know you have lots of responsibilities on top of finding and coordinating event speakers, so having a committed and proactive partner on your side that is an expert with the talent booking process is crucial. Every time you book a speaker with Key, your dedicated events manager will support you throughout the entire planning process. We work closely with you from speaker selection to post-event success and always ensure that your needs are addressed first.
We help you negotiate contractual details such as speaker fees and travel terms so that you end up with the most favorable deal. Leave the fine print to us so you can focus on other aspects of your event. Key Speakers mediates and absorbs some of the contractual risks that inherently come with booking a keynote speaker.
With our highly communicative booking and proposal model, you'll never be left in the dark with the status of your speaker. We pride ourselves on speedy response time and always keep you updated on all new developments relating to your event. Our experienced agents are personable (after our morning coffee!) and always eager to do whatever it takes to secure a fantastic speaker for your event.
To put it simply, Key Speakers is your one-stop resource for finding, booking and managing speakers for your event. We do the heavy lifting for you. Our dedicated and knowledgeable advisors ensure that your speaker's message and personal brand perfectly align to your event objectives.
Remember that the specific details and offerings may vary among different speakers, so it's always recommended to consult with your Key Speakers representative for accurate information and assistance.
Speaker Fee Range:
$20,000–$32,000
*Ranges are a guideline only, with the low end representing the speaker's virtual fee and the high end representing their in-person fee. Fees are subject to change. Contact us for an exact quote.
Travels From:
Florida
Related Categories:
Request Heather E. McGowan
Connect with us to learn more about booking this speaker for your event.