Speaker Fee Range:
$7,000–$34,000
*Ranges are a guideline only, with the low end representing the speaker's virtual fee and the high end representing their in-person fee. Fees are subject to change. Contact us for an exact quote.
Travels From:
International
Related Categories:
Gerd Leonhard
Futurist, Humanist, Keynote Speaker, Author, Filmmaker
Gerd Leonhard is not just a leading expert on the future, he is also a humanist who believes that all scientific and technological progress should further collective human flourishing. People, Planet, Purpose and Prosperity is Gerd's credo. As Gerd likes to say, humanity will change more in the next 20 years than in the previous 300 years – let's make sure that we can still maintain what makes us human.
The second decade of the twenty-first century may not quite be the world of George Orwell, yet, but living in these times is certainly puzzling. Futurism used to be the study of the future, but nowadays it seems hard enough to read the present. Gerd Leonhard has spent his lifetime engaging with change, as a professional artist, internet entrepreneur, author and now as a visionary thinker and speaker.
Listed by Wired Magazine as one of the top 100…
Understanding the Future: Game-Changers and Megashifts




In this brand-new talk GErd shares his observations and foresights on three sectors: science & technology, business & society, and mindset & philosophy; customized for every specific client and their industry.

The Future Show


A Uniquely Immersive Experience...
Teaming up with acclaimed film-maker and art director Jean-Francois Cardella, Gerd Leonhard has invented the next generation keynote-experience, fusing animations, video, audio, lights and live interaction to achieve immersive impact and lasting emotional involvement. The era of tired old powerpoint slide-presentations is a distant memory as Gerd and his team deliver a dynamic live show that is always different, leaving deep realisations and lasting memories with your audience and catalysing your tribe in an entirely new way.

How to DO the Future, Today


I often start my talks by stating that the future is already here but that we're just not paying enough attention. I also suggest that the future is no longer a mere extension of the present because the changes that are now impacting every aspect of our lives are exponential, combinatorial and interdependent. The future is no longer a time-frame, it's a mindset.

'Tomorrow' is happening increasingly faster than we think, and it is therefore vitally important to boost our future-readiness, to nurture a future-mindset, and to 'futurize' ourselves as well as our organisations.

In this talk, I share my approach to observing, understanding and imagining the future, both on a personal as well as on an organisational level. The future is not something that just happens us – it is something we create!

A NEW RENAISSANCE




The first Renaissance was a European movement away from feudal dogma to human artistry and independent thought, led by polymaths such as Leonardo da Vinci. Today, the new dogmas – Technology, Data and Connectivity – are endangering human agency, threatening to literally reprogram us. Something must and can be done. Based on almost two decades of global experiences and insights as a Futurist, Gerd now outlines his vision of a new human renaissance – essentially an embrace of human sovereignty over medieval dogma – and how we can reassert the human being over its artificial substitution and replacement. For this bold new talk, Gerd rediscovers the spirit of the Renaissance to offer you a new vision based on human genius and human values. Instead of a tech-dominated dystopia full of bots and 'thinking machines', Gerd suggests that the future can be one of liberated expression and human mastery.

Practical wisdom: foresight and action


Practical wisdom (Phronesis) is what I aspire to in all my work. Practical wisdom is about a specific kind of knowledge, foresight and wisdom that ties directly into action and immediate human benefit. Aristotle put it this way: "Practical wisdom is not concerned with the universals alone, but must also be acquainted with the particulars: it is bound up with action, and action concerns the particulars"

In this spirit, this impactful presentation features my key memes and statements such as 'gradually, then suddenly is the new normal' (exponential and combinatorial thinking), 'technology is not what we seek but how we seek' (human-centric progress), or 'societies are driven by their technology but defined by their humanity' (the importance of digital ethics). In each scene of this talk, I set forth a key realization and provide examples on what that means for business and society. A very powerful talk!

Digital ethics / the ethics of technology




Science fiction is increasingly becoming science fact. Witness the dramatic technological advances in robotics, artificial intelligence, human genome manipulation, autonomous vehicles and quantum computing. I reckon that in 10 years technology will be almost limitlessly powerful! It is for these reasons that I believe that the ethical and humane use of technology can no longer be an afterthought, but that it is in fact an existential challenge. If we define ethics as "knowing the difference between having the right or the power to do something, and doing the right thing", who, then will decide what is right, and who will be "mission control for humanity"? Technology is morally neutral until we use it (hat-tip to William Gibson) – and we will use it absolutely everywhere in the near future. Do we need a 'Digital Ethics Council'?

The digital transformation of business and society




Successful businesses always maintain a constant conversation about the future: what lessons need to be operationalized today in order to avoid future irrelevance or worse, extinction? For one thing, it is essential to understand that everything that can be digitized, automated or virtualised, will be. Cognification, automation, disintermediation and robotization and 7 other Megashifts are now taking place across all industries, globally, not just in B2C sectors like media, content and marketing. Exponential change is certain to be the #1 challenge/opportunity in the next 5-7 years. How can we – and our organisations – become better at understanding the new challenges and opportunities, and move faster to develop the mindset and implement the transformations that are required? How will a company prosper in a world that is quickly becoming hyper-connected and interdependent? What skills and mindsets will we need, and what should remain human even if it is inefficient?

Technology and humanity: the next decade


Scientific break-throughs, exponential technological progress, economic growth and jobs often dominate the discussions when we ponder the future. However, as the world is going rapidly digital, I believe it is our humanity that needs the most attention, and it is our humanity that will make all the difference in a world dominated by algorithms and smart machines. Our future is to become more human, not less, and the biggest danger today is not that machines will eliminate us, but that we become too much like them!

Consider how quickly the world is changing: data is now really the new oil, artificial intelligence is becoming the new electricity, and the Internet of Things could well be the world's new nervous system. Digital giants and social media platforms have replaced banks and energy conglomerates as the most powerful companies in the world. Algorithms, AI and bots are gearing up to run the show in every industry. What will happen to humans when machines become truly intelligent? What about privacy, secrets, mystery, serendipity, emotions, intuition, imagination, consciousness, and…free will?

This talk expands on the core themes explored in my recent book, Technology vs. Humanity.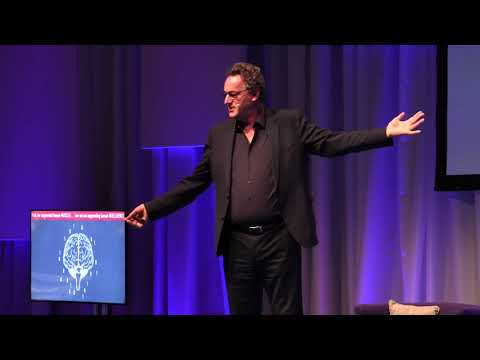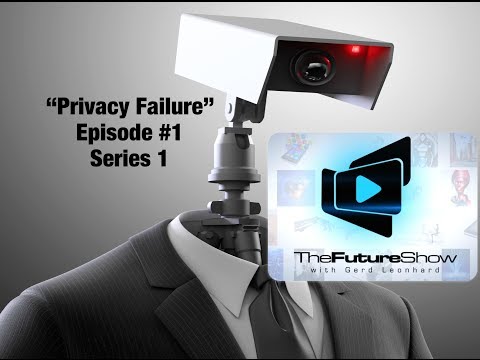 What is Gerd Leonhard's speaking fee?
The typical range for Gerd Leonhard's speaking fee is $7,000–$34,000. The low end of the fee range represents their standard virtual fee. The high end of the fee range represents their standard fee for a US-based in-person speaking engagement. Appearances which require an extended schedule of activities or international travel will possibly exceed this fee range. Speaker fees update frequently. To receive a personalized quote for Gerd Leonhard to speak at your event, please consult with a Key Speakers advisor for up to date information and assistance.
What factors influence the speaker's fee?
Other factors that influence a keynote speaker's fee include their reputation, expertise, demand, experience, duration of the presentation, travel requirements for the event location, and any additional services, activities or customization options they offer.
Are travel expenses included in the speaker's fee?
Travel expenses are typically not included in the listed speaker's fee and are quoted separately. If the speaker needs to travel internationally, fees will be higher. These expenses may include airfare, accommodation, ground transportation at home and in the event city, and meals. We can provide more detailed information about travel expenses and arrangements once you've selected a speaker.
How do I book Gerd Leonhard for my event?
The speaker booking process typically involves the following steps:
Browse our website or reach out to a Key Speakers advisor through our website to explore speaker ideas.
Select a keynote speaker based on their expertise, experience, and suitability for your event.
Contact Key Speakers to confirm the speaker's availability, fees, and any unique requirements. We can also help negotiate fees and terms.
Submit a firm offer to extend the invite to your speaker. These details will be used to create an agreement once the speaker accepts.
All parties coordinate and finalize the terms of the booking, including contract terms and conditions.
Confirm the booking by signing the contract and making the necessary payments.
What types of events do keynote speakers typically speak at?
Keynote speakers can speak at a wide range of events, virtual or in person, including conferences, corporate meetings, industry conventions, seminars, workshops, fundraising galas, educational programs, and other special occasions where an inspirational or informative address is desired.
How do I select the right keynote speaker for my event?
When selecting a keynote speaker, consider the following factors:
The speaker's expertise and knowledge relevant to your event's theme or industry.
Their speaking style, ability to engage the audience, and deliver impactful messages.
Past client testimonials, reviews, or references.
The speaker's availability and fee within your budget.
What are the payment terms and conditions?
A deposit is required upon signing the contract, with the remaining balance due 2–4 weeks before the event. If the event is taking place within 30 days, the full balance is due upon signing.
How far in advance should I book a keynote speaker?
It is generally advisable to book a keynote speaker as early as possible, especially if you have a specific speaker in mind or if your event is during a peak season holiday. Ideally, booking a speaker three to six months in advance can increase the chances of securing your desired speaker.
Can you help me with the logistics and technical requirements for the speaker's presentation?
Yes, we can assist you with the logistics and technical requirements for the speaker's presentation. We stay actively involved during pre-event planning to coordinate with you and ensure that the necessary audiovisual equipment, staging, lighting, and other technical aspects are in place for a successful presentation.
Are there any special requirements or accommodations that need to be considered for the speaker?
Keynote speakers may have specific requirements or accommodations that need to be considered, such as travel arrangements, accommodation preferences, dietary restrictions, or accessibility needs. Some speakers have a performance rider we include in the contract, others have minimal requirements.
Do keynote speakers offer customization options for their presentations?
Yes, many keynote speakers offer customization options for their presentations. They can tailor their content, examples, or case studies to align with your event's theme, industry, or specific audience. Discuss your customization needs with us so we can guide you accordingly.
Can the speaker participate in pre-event activities such as panel discussions or Q&A sessions?
Some keynote speakers are open to participating in pre-event activities such as panel discussions, Q&A sessions, or meet-and-greet sessions. Please share your specific requirements with us during the firm offer phase, so we can work on getting you everything you need.
How long is a typical keynote speech?
The duration of a standard keynote speech can vary depending on the speaker and the event's schedule. Typically, keynote speeches range from 30 minutes to 90 minutes, including any Q&A sessions or interactive elements. Some speakers can accommodate half or full day sessions and extended keynotes. Discuss the desired duration with your representative to determine the appropriate length for participation.
Can I provide feedback or reviews about the speaker's performance?
Yes, we encourage and appreciate feedback about the speaker's performance as well as our services. You can share your feedback via email after the event, or via our survey feedback form. Your feedback can help them improve our services and assist other clients in making informed decisions.
Are there any discounts or special offers available for booking multiple speakers or multiple events?
Often, yes. It's worth inquiring about such possibilities with your Key Speakers representative to explore any available cost-savings options.
Why book Gerd Leonhard though Key Speakers?
We provide a comprehensive service that takes the guesswork out of hiring a speaker—from speaker selection to logistics to post-event feedback. We know you have lots of responsibilities on top of finding and coordinating event speakers, so having a committed and proactive partner on your side that is an expert with the talent booking process is crucial. Every time you book a speaker with Key, your dedicated events manager will support you throughout the entire planning process. We work closely with you from speaker selection to post-event success and always ensure that your needs are addressed first.
We help you negotiate contractual details such as speaker fees and travel terms so that you end up with the most favorable deal. Leave the fine print to us so you can focus on other aspects of your event. Key Speakers mediates and absorbs some of the contractual risks that inherently come with booking a keynote speaker.
With our highly communicative booking and proposal model, you'll never be left in the dark with the status of your speaker. We pride ourselves on speedy response time and always keep you updated on all new developments relating to your event. Our experienced agents are personable (after our morning coffee!) and always eager to do whatever it takes to secure a fantastic speaker for your event.
To put it simply, Key Speakers is your one-stop resource for finding, booking and managing speakers for your event. We do the heavy lifting for you. Our dedicated and knowledgeable advisors ensure that your speaker's message and personal brand perfectly align to your event objectives.
Remember that the specific details and offerings may vary among different speakers, so it's always recommended to consult with your Key Speakers representative for accurate information and assistance.
Speaker Fee Range:
$7,000–$34,000
*Ranges are a guideline only, with the low end representing the speaker's virtual fee and the high end representing their in-person fee. Fees are subject to change. Contact us for an exact quote.
Travels From:
International
Related Categories:
Request Gerd Leonhard
Connect with us to learn more about booking this speaker for your event.