Speaker Fee Range:
$20,000–$50,000
*Ranges are a guideline only, with the low end representing the speaker's virtual fee and the high end representing their in-person fee. Fees are subject to change. Contact us for an exact quote.
Travels From:
New York
Related Categories:
Jessica Matthews
Innovator; Entrepreneur; Founder and CEO, Uncharted Power
"If ever there was an innovator, she's it." – Bill Clinton, 42nd President of the United States
Jessica O. Matthews is an award-winning entrepreneur, inventor, and social scientist with more than 10 years of demonstrated thought leadership in the future of smart cities, climate resiliency, and improving equitable access to infrastructure resources. She is the founder and CEO of Uncharted, a sustainable infrastructure company that helps cities reduce the cost of developing smart infrastructure worldwide. Through Uncharted, she has created a central hub that connects cities to innovative, cost-effective solutions essential to transforming their environments to be more intelligent and inclusive, while leveraging data to achieve the highest level of infrastructural operation and optimization. Called "the Elon Musk of kinetic energy" by former U.S. chief technology officer Megan Smith, her groundbreaking research and career center around the intersection of disruptive technology, renewable energy, human behavior, and the psychology…
Innovating During Times of Uncertainty: Adapting Your Business for the New Normal

The business world has transformed tremendously in recent times. Execs are forced to rethink how they operate, what they offer employees, and their greater long-term impact on society. But what does the current business landscape look like for smaller companies? Uncharted Power is a venture-backed small business in the niche power infrastructure space – if you subscribe to the theory of intersectionality, the nature of their business stacks all odds against them. But CEO and founder Jessica O. Matthews is using this time to breed new vision for her company.

If you're exploring innovation and adaptation for your business, Jessica will share how Uncharted Power has pivoted in the new business world by doubling down on their mission of redefining power access and building smarter, safer cities.

She will discuss:
• The biggest challenges she has faced as a startup leader and how she's turning adversity into vision
• The need for small companies to see beyond their own path and understand how they interconnect with other businesses / the world
• What the recent events have taught us about global infrastructure and how we can make updates to improve public health / lives

Innovating During Times of Uncertainty: Turning Adversity Into Vision

Business and government leaders hold an important role in coming together to create solutions that enhance the lives and health of marginalized citizens, but it is particularly exciting when small businesses within these communities led by members of the marginalized group feel empowered to take action.

One company working toward closing the gap is Uncharted Power, a data and power infrastructure startup creating tech to support these very communities. Jessica O. Matthews, a black female founder and CEO, chose to build her company in Harlem to encourage diverse decision-making and uplift the surrounding community.

In this talk, Jessica will discuss:
• Challenges and gaps in access to info, education, and opportunity that she sees first-hand being immersed in this epicenter of diversity – and what her company is doing to address the problem in real-time.
• Heightened challenges in black and brown communities – such as limitations on working remotely, more common pre-existing health conditions, and lower-quality healthcare
• How Uncharted Power is turning adversity into vision – doubling down their goal of expanding tech to support underserved communities

The Uncharted Path




Join Jessica as she shares how an energy-generating soccer ball launched a global power and data infrastructure company, the trends she believes will drive the industry in the next decade, and the role Uncharted Power's disruptive innovations will play in this new ecosystem.

Power, Redefined: Leadership Acumen From the New Tech Frontier




Successful tech companies with a $7 million Series A Round typically start in Silicon Valley, not Harlem. But why is this the overriding norm? In this talk, Jessica reveals the obstacles she faced in wanting to move her company to Harlem, and discusses why it's important to question the status quo, go against the grain, and create something that works for you—no matter your location, background, or circumstances. Jessica will share how applying her leadership skills in unconventional ways has led to changing the renewable energy game. Her motto "succeed not despite of who you are, but because of who you are unapologetically" encourages individuals and organizations to embrace differences and recognize that personal struggle and challenges can give birth to solutions, if you let them. By leading with the simple understanding of focusing on what you can control, she inspires audiences to start with daily achievable goals and to lead by example.

Equitable Innovation: The Uncharted Power Effect




Jessica O. Matthews is no stranger to inequality—both gender and race—when competing in the behemoth industry sectors of renewable energy and technology. But her struggle is not unique. With technology giants such as Facebook, Google and Twitter all with less than a 20% female employee composition, the lack of diversity that is so unreflective of the global population drastically affects the quality, relevance and diversity of innovative ideas that companies can produce. Uncharted Power tackles the intersection between innovation and empowerment through their impact program, UPlift 1 million, where they use their curriculum "Think Out of Bounds" to teach STEM, design thinking, and innovation to underrepresented communities. In this talk, Jessica shares her own struggles to succeed in a traditional industry and empowers audiences to discover ways to combat the intrinsic biases against people who do not adhere to the norm, regardless of industry, as a means to cultivate innovation and creativity from within. A firm believer that innovation is shaped by struggle, Jessica uses her story to show people that look like her what's possible—inspiring audiences to seek out ways to contribute to both positive and sustainable economic development and personal growth.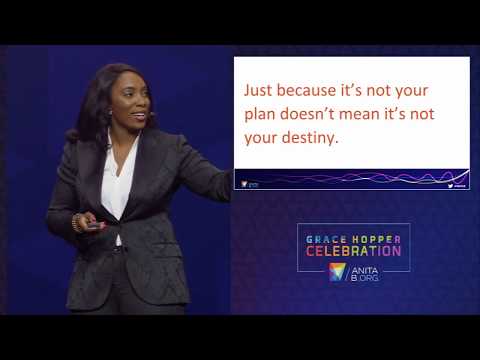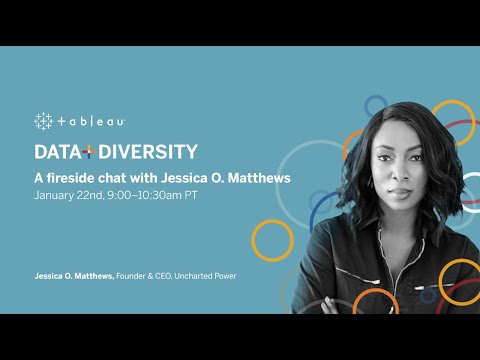 What is Jessica Matthews's speaking fee?
The typical range for Jessica Matthews's speaking fee is $20,000–$50,000. The low end of the fee range represents their standard virtual fee. The high end of the fee range represents their standard fee for a US-based in-person speaking engagement. Appearances which require an extended schedule of activities or international travel will possibly exceed this fee range. Speaker fees update frequently. To receive a personalized quote for Jessica Matthews to speak at your event, please consult with a Key Speakers advisor for up to date information and assistance.
What factors influence the speaker's fee?
Other factors that influence a keynote speaker's fee include their reputation, expertise, demand, experience, duration of the presentation, travel requirements for the event location, and any additional services, activities or customization options they offer.
Are travel expenses included in the speaker's fee?
Travel expenses are typically not included in the listed speaker's fee and are quoted separately. If the speaker needs to travel internationally, fees will be higher. These expenses may include airfare, accommodation, ground transportation at home and in the event city, and meals. We can provide more detailed information about travel expenses and arrangements once you've selected a speaker.
How do I book Jessica Matthews for my event?
The speaker booking process typically involves the following steps:
Browse our website or reach out to a Key Speakers advisor through our website to explore speaker ideas.
Select a keynote speaker based on their expertise, experience, and suitability for your event.
Contact Key Speakers to confirm the speaker's availability, fees, and any unique requirements. We can also help negotiate fees and terms.
Submit a firm offer to extend the invite to your speaker. These details will be used to create an agreement once the speaker accepts.
All parties coordinate and finalize the terms of the booking, including contract terms and conditions.
Confirm the booking by signing the contract and making the necessary payments.
What types of events do keynote speakers typically speak at?
Keynote speakers can speak at a wide range of events, virtual or in person, including conferences, corporate meetings, industry conventions, seminars, workshops, fundraising galas, educational programs, and other special occasions where an inspirational or informative address is desired.
How do I select the right keynote speaker for my event?
When selecting a keynote speaker, consider the following factors:
The speaker's expertise and knowledge relevant to your event's theme or industry.
Their speaking style, ability to engage the audience, and deliver impactful messages.
Past client testimonials, reviews, or references.
The speaker's availability and fee within your budget.
What are the payment terms and conditions?
A deposit is required upon signing the contract, with the remaining balance due 2–4 weeks before the event. If the event is taking place within 30 days, the full balance is due upon signing.
How far in advance should I book a keynote speaker?
It is generally advisable to book a keynote speaker as early as possible, especially if you have a specific speaker in mind or if your event is during a peak season holiday. Ideally, booking a speaker three to six months in advance can increase the chances of securing your desired speaker.
Can you help me with the logistics and technical requirements for the speaker's presentation?
Yes, we can assist you with the logistics and technical requirements for the speaker's presentation. We stay actively involved during pre-event planning to coordinate with you and ensure that the necessary audiovisual equipment, staging, lighting, and other technical aspects are in place for a successful presentation.
Are there any special requirements or accommodations that need to be considered for the speaker?
Keynote speakers may have specific requirements or accommodations that need to be considered, such as travel arrangements, accommodation preferences, dietary restrictions, or accessibility needs. Some speakers have a performance rider we include in the contract, others have minimal requirements.
Do keynote speakers offer customization options for their presentations?
Yes, many keynote speakers offer customization options for their presentations. They can tailor their content, examples, or case studies to align with your event's theme, industry, or specific audience. Discuss your customization needs with us so we can guide you accordingly.
Can the speaker participate in pre-event activities such as panel discussions or Q&A sessions?
Some keynote speakers are open to participating in pre-event activities such as panel discussions, Q&A sessions, or meet-and-greet sessions. Please share your specific requirements with us during the firm offer phase, so we can work on getting you everything you need.
How long is a typical keynote speech?
The duration of a standard keynote speech can vary depending on the speaker and the event's schedule. Typically, keynote speeches range from 30 minutes to 90 minutes, including any Q&A sessions or interactive elements. Some speakers can accommodate half or full day sessions and extended keynotes. Discuss the desired duration with your representative to determine the appropriate length for participation.
Can I provide feedback or reviews about the speaker's performance?
Yes, we encourage and appreciate feedback about the speaker's performance as well as our services. You can share your feedback via email after the event, or via our survey feedback form. Your feedback can help them improve our services and assist other clients in making informed decisions.
Are there any discounts or special offers available for booking multiple speakers or multiple events?
Often, yes. It's worth inquiring about such possibilities with your Key Speakers representative to explore any available cost-savings options.
Why book Jessica Matthews though Key Speakers?
We provide a comprehensive service that takes the guesswork out of hiring a speaker—from speaker selection to logistics to post-event feedback. We know you have lots of responsibilities on top of finding and coordinating event speakers, so having a committed and proactive partner on your side that is an expert with the talent booking process is crucial. Every time you book a speaker with Key, your dedicated events manager will support you throughout the entire planning process. We work closely with you from speaker selection to post-event success and always ensure that your needs are addressed first.
We help you negotiate contractual details such as speaker fees and travel terms so that you end up with the most favorable deal. Leave the fine print to us so you can focus on other aspects of your event. Key Speakers mediates and absorbs some of the contractual risks that inherently come with booking a keynote speaker.
With our highly communicative booking and proposal model, you'll never be left in the dark with the status of your speaker. We pride ourselves on speedy response time and always keep you updated on all new developments relating to your event. Our experienced agents are personable (after our morning coffee!) and always eager to do whatever it takes to secure a fantastic speaker for your event.
To put it simply, Key Speakers is your one-stop resource for finding, booking and managing speakers for your event. We do the heavy lifting for you. Our dedicated and knowledgeable advisors ensure that your speaker's message and personal brand perfectly align to your event objectives.
Remember that the specific details and offerings may vary among different speakers, so it's always recommended to consult with your Key Speakers representative for accurate information and assistance.
Speaker Fee Range:
$20,000–$50,000
*Ranges are a guideline only, with the low end representing the speaker's virtual fee and the high end representing their in-person fee. Fees are subject to change. Contact us for an exact quote.
Travels From:
New York
Related Categories:
Request Jessica Matthews
Connect with us to learn more about booking this speaker for your event.