Speaker Fee Range:
$7,000–$12,000
*Ranges are a guideline only, with the low end representing the speaker's virtual fee and the high end representing their in-person fee. Fees are subject to change. Contact us for an exact quote.
Travels From:
Montana
Related Categories:
Susan Purvis
Wilderness Medicine & Avalanche Educator; Owner of CBOutdoors; Author,
Go Find
Often called a Maverick, Susan's paved a not-so-easy, yet successful career, in the male-dominated outdoors for 40 years, shuffling between business owner, scientist, author, K-9 search and rescue dog handler, wilderness medicine, and avalanche specialist.
Her outdoor education company, Crested Butte Outdoors International captured the attention of The Oprah Show, the US Secret Service, the FBI, and the Navy Seals. Her exploits put her in Smithsonian, Wall Street Journal, The New York Times, on CNN. She appeared on the science documentary, The Hottest Place on Earth on the BBC and Discovery Channels. She consulted for National Geographic Channel, truTV, and in 2013 embarked on an epic 45-day expedition to Queen Maud Land, Antarctica.
An acclaimed author, renowned educator, Susan is an entertaining keynote with over 20 years of public speaking experience. Whether it's an intimate gathering…
Finding the Lost and Myself: Digging Deep to Find Your Truth




As an accomplished, adventurous outdoor woman, Susan Purvis was as lost as anyone she'd ever found. Susan and her search dog Tasha became one of the best alpine canine search and rescue handlers in the US. Her unique expertise in wilderness medicine and gold exploration led her to the hottest, coldest, and highest places on earth. In her memoir, Go Find; My Journey to Find the Lost and Myself, Susan's story opens with an adrenaline-filled scene in which she and Tasha risk everything to uncover an avalanche victim to help a grieving family find closure. Little does she know at the time, she was digging herself even deeper into her own denial. Join Susan as she shares her harrowing story of how over a decade into her prestigious canine search and rescue career she asks herself, "How did the lost expert ever get so lost?" Susan uses breathtaking photos from her personal experience as an expedition leader, avalanche search and rescue specialist and the ultimate denial expert to take her audience through the five stages of denial. She'll take you to places you may or may not have ever been—or want to visit...places where we really get lost: like in a marriage, a career, an addiction, our health, and in life. It's only when we move through these five states that we can truly find ourselves.

How to Go From InviSible to InvinCible: Becoming Your Very Best by Helping Others




In what areas of your life are you putting yourself first? It's a question we should be asking ourselves. As adventure tourism explodes in the high country of Nepal, guide fatalities are up 27% in the last year alone. They're so programmed to put others first, they don't realize it's costing them their lives. Sherpa and African guides die while escorting wealthy, privileged clients to the top of the world. Susan Purvis, unwilling to accept these needless deaths, starts a high-altitude medical school where she changes lives—and saves lives—for indigenous peoples; the invisible ones, the poorest and most underserved. Considered two of the most dangerous and fatal mountains for clients and guides to climb, Susan volunteers for a decade training farmers and yak herders to climb Mt. Kilimanjaro and Mt. Everest. With no education or wilderness medicine experience whatsoever, the African and Sherpa guides become international superstars, learning to put their lives first, and going on to save the lives of others, too. Susan captivates and inspires her audience with stories from the field. You, too, will be inspired to look for opportunities to help the invisible become invincible which may mean looking at yourself

The Miracle of K-9 Scent Detection: How to Connect with our Creative, Productive, Life Affirming Canine Partners




Every day our canines are telling us something. But because of our lack of understanding of animal behavior, we have no idea what they're telling us. Thus, we miss great opportunities to grow and connect with our beloved canines. Join Susan Purvis as she shares fascinating stories of her tenure as a volunteer wilderness canine search and rescue specialist. She'll teach you how to understand your dog's behavior through personal missions and adventures through stories of training and deploying her rebellious, but lovable black Lab, Tasha. Susan shares stories about how canines detect humans in the water, locate nitrogen in bombs, find accelerants in fires, dig up humans buried ten feet under the snow, and sniff out victims of crime. The audience will use their knowledge, put on their detective hat and participate in the best mission of all, finding a 12-year-old lost in a winter blizzard. She will even teach you tricks to communicate better with both your canine—and human partners.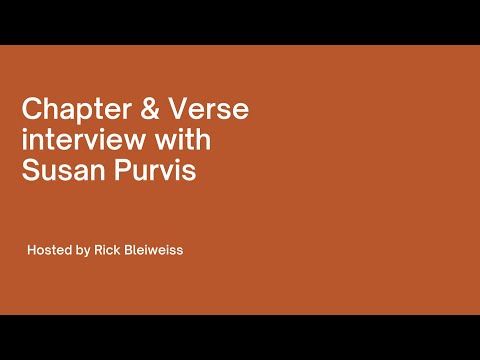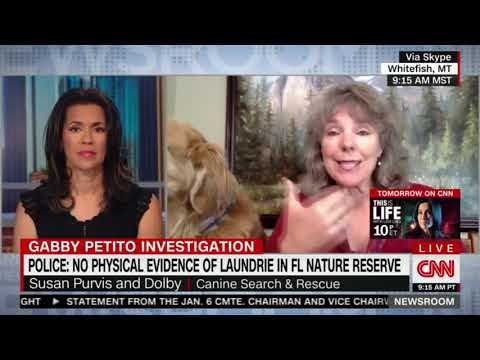 What is Susan Purvis's speaking fee?
The typical range for Susan Purvis's speaking fee is $7,000–$12,000. The low end of the fee range represents their standard virtual fee. The high end of the fee range represents their standard fee for a US-based in-person speaking engagement. Appearances which require an extended schedule of activities or international travel will possibly exceed this fee range. Speaker fees update frequently. To receive a personalized quote for Susan Purvis to speak at your event, please consult with a Key Speakers advisor for up to date information and assistance.
What factors influence the speaker's fee?
Other factors that influence a keynote speaker's fee include their reputation, expertise, demand, experience, duration of the presentation, travel requirements for the event location, and any additional services, activities or customization options they offer.
Are travel expenses included in the speaker's fee?
Travel expenses are typically not included in the listed speaker's fee and are quoted separately. If the speaker needs to travel internationally, fees will be higher. These expenses may include airfare, accommodation, ground transportation at home and in the event city, and meals. We can provide more detailed information about travel expenses and arrangements once you've selected a speaker.
How do I book Susan Purvis for my event?
The speaker booking process typically involves the following steps:
Browse our website or reach out to a Key Speakers advisor through our website to explore speaker ideas.
Select a keynote speaker based on their expertise, experience, and suitability for your event.
Contact Key Speakers to confirm the speaker's availability, fees, and any unique requirements. We can also help negotiate fees and terms.
Submit a firm offer to extend the invite to your speaker. These details will be used to create an agreement once the speaker accepts.
All parties coordinate and finalize the terms of the booking, including contract terms and conditions.
Confirm the booking by signing the contract and making the necessary payments.
What types of events do keynote speakers typically speak at?
Keynote speakers can speak at a wide range of events, virtual or in person, including conferences, corporate meetings, industry conventions, seminars, workshops, fundraising galas, educational programs, and other special occasions where an inspirational or informative address is desired.
How do I select the right keynote speaker for my event?
When selecting a keynote speaker, consider the following factors:
The speaker's expertise and knowledge relevant to your event's theme or industry.
Their speaking style, ability to engage the audience, and deliver impactful messages.
Past client testimonials, reviews, or references.
The speaker's availability and fee within your budget.
What are the payment terms and conditions?
A deposit is required upon signing the contract, with the remaining balance due 2–4 weeks before the event. If the event is taking place within 30 days, the full balance is due upon signing.
How far in advance should I book a keynote speaker?
It is generally advisable to book a keynote speaker as early as possible, especially if you have a specific speaker in mind or if your event is during a peak season holiday. Ideally, booking a speaker three to six months in advance can increase the chances of securing your desired speaker.
Can you help me with the logistics and technical requirements for the speaker's presentation?
Yes, we can assist you with the logistics and technical requirements for the speaker's presentation. We stay actively involved during pre-event planning to coordinate with you and ensure that the necessary audiovisual equipment, staging, lighting, and other technical aspects are in place for a successful presentation.
Are there any special requirements or accommodations that need to be considered for the speaker?
Keynote speakers may have specific requirements or accommodations that need to be considered, such as travel arrangements, accommodation preferences, dietary restrictions, or accessibility needs. Some speakers have a performance rider we include in the contract, others have minimal requirements.
Do keynote speakers offer customization options for their presentations?
Yes, many keynote speakers offer customization options for their presentations. They can tailor their content, examples, or case studies to align with your event's theme, industry, or specific audience. Discuss your customization needs with us so we can guide you accordingly.
Can the speaker participate in pre-event activities such as panel discussions or Q&A sessions?
Some keynote speakers are open to participating in pre-event activities such as panel discussions, Q&A sessions, or meet-and-greet sessions. Please share your specific requirements with us during the firm offer phase, so we can work on getting you everything you need.
How long is a typical keynote speech?
The duration of a standard keynote speech can vary depending on the speaker and the event's schedule. Typically, keynote speeches range from 30 minutes to 90 minutes, including any Q&A sessions or interactive elements. Some speakers can accommodate half or full day sessions and extended keynotes. Discuss the desired duration with your representative to determine the appropriate length for participation.
Can I provide feedback or reviews about the speaker's performance?
Yes, we encourage and appreciate feedback about the speaker's performance as well as our services. You can share your feedback via email after the event, or via our survey feedback form. Your feedback can help them improve our services and assist other clients in making informed decisions.
Are there any discounts or special offers available for booking multiple speakers or multiple events?
Often, yes. It's worth inquiring about such possibilities with your Key Speakers representative to explore any available cost-savings options.
Why book Susan Purvis though Key Speakers?
We provide a comprehensive service that takes the guesswork out of hiring a speaker—from speaker selection to logistics to post-event feedback. We know you have lots of responsibilities on top of finding and coordinating event speakers, so having a committed and proactive partner on your side that is an expert with the talent booking process is crucial. Every time you book a speaker with Key, your dedicated events manager will support you throughout the entire planning process. We work closely with you from speaker selection to post-event success and always ensure that your needs are addressed first.
We help you negotiate contractual details such as speaker fees and travel terms so that you end up with the most favorable deal. Leave the fine print to us so you can focus on other aspects of your event. Key Speakers mediates and absorbs some of the contractual risks that inherently come with booking a keynote speaker.
With our highly communicative booking and proposal model, you'll never be left in the dark with the status of your speaker. We pride ourselves on speedy response time and always keep you updated on all new developments relating to your event. Our experienced agents are personable (after our morning coffee!) and always eager to do whatever it takes to secure a fantastic speaker for your event.
To put it simply, Key Speakers is your one-stop resource for finding, booking and managing speakers for your event. We do the heavy lifting for you. Our dedicated and knowledgeable advisors ensure that your speaker's message and personal brand perfectly align to your event objectives.
Remember that the specific details and offerings may vary among different speakers, so it's always recommended to consult with your Key Speakers representative for accurate information and assistance.
Speaker Fee Range:
$7,000–$12,000
*Ranges are a guideline only, with the low end representing the speaker's virtual fee and the high end representing their in-person fee. Fees are subject to change. Contact us for an exact quote.
Travels From:
Montana
Related Categories:
Request Susan Purvis
Connect with us to learn more about booking this speaker for your event.