Speaker Fee Range:
$10,000–$20,000
*Ranges are a guideline only, with the low end representing the speaker's virtual fee and the high end representing their in-person fee. Fees are subject to change. Contact us for an exact quote.
Travels From:
California
Related Categories:
James Canton
Leading Authority on the Extreme Future

Dr. James Canton is a renowned global futurist, social scientist, author, and visionary business advisor. As a former Apple Computer executive and high tech entrepreneur, he has been insightfully forecasting the key trends and technologies that have shaped our world. The Economist recognizes him as one of the leading global futurists. He has advised three White House Administrations and over 100 companies.
Dr. Canton is CEO and Chairman of the Institute for Global Futures, a leading think tank he founded in 1990 that advises business and government . A frequent guest of the media, he was named "the Digital Guru" by CNN and "Dr. Future" by Yahoo for his insights. Dr. Canton is the author of The Extreme Future: The Top Trends That Will Reshape the World in the 21st Century, Dutton 2006, and Technofutures: How Leading-Edge Innovations Will Transform Business in…
The Extreme Future


The Top Trends That Will Shape the 21st Century Based on Dr. Canton's acclaimed new book, The Extreme Future, this informative keynote provides a strategic overview of the top trends that will shape the future of business and society. Constantly updated with fresh research and forecasts, this keynote is a strategic briefing on what disruptions and opportunities are coming fast that will impact your world. Future trends covered include: Climate, energy, technology, the workforce, security, the economy, health care, demographics, entertainment, and lifestyles. Find out what's next and how to prepare today via this overview of the most recent forecasts that will shape the future marketplace, society and your life.

Will you be ready to navigate the changes in the Extreme Future? Welcome to the Extreme Future where complex and disruptive change is coming fast. Are you ready to navigate the changes of the future? Are you ready for the Post-Genomic society? Where people trade their DNA on eBay? Where corporations conduct talent wars? Where health enhancement is a trillion dollar market? Where virtual supply chains and on-demand products rule? Where real-time collaborative organizations thrive?

The 21st century will be driven by lightening fast, complex and disruptive changes that will re-define risk and opportunity for every business, government and individual worldwide. Will you be prepared? This keynote will help you better manage change in the Extreme Future. The unique understanding of the next convergent forces in technology, the workforce, security, the economy, life sciences, demographics, entertainment, environment and lifestyles will together shape the future. This presentation by a noted futurist and author provides a strategic overview of the top changes that will shape tomorrow's leaders, business and the economy. Discover what future-readiness strategies you can use to achieve success in the Extreme Future.

Lessons from Apple: The Innovator's Mindset


How do leading innovators think? As a former Apple executive who worked on the original Mac team there are lessons that can be applied to every organization. Find out about the Innovator's Mindset that can enable smarter, more agile and more innovative cultures, organizations and leadership.


Machines That Think: The Good, Bad and Scary of AI




Are you ready for AI economy? Artificial intelligence is fast reshaping business and culture. Machine learning, machine intelligence, neural networks. The rise of thinking machines, from robots to virtual bots is creating new jobs and changing how companies compete. We are fast embracing a world where AI may become smarter then humans sooner then we think.

Exponential Innovations: Mapping the Future




This keynote maps the essential exponential innovations that will shape the economy, business and society. Find out what's next for the future of robotics, digital, big data, mobile, AI, biotech to the blockchain to security that will shape our world.

Future Smart: The Top Trends That Will Shape the Marketplace, Business and Society




Are you future ready? This is a sweeping overview of the top trends that will shape the future marketplace and society over the next 5-20 years. From energy, space, climate, tech to health, education and geopolitics this is the most popular keynote based on Dr. Canton's new book

Future Smart

.

The Future of Security in a High Tech World


The recent terrorist attacks on America have clearly sent a violent wakeup call to the nation, and the world. The security of all Americans is at stake as we enter a new era at the dawn of the 21st century. Security, up until the historic turning point in NY City, was a concern of too few and not taken as seriously as it should have been. Many believe that the next security threats we will face will be economic terrorism targeting the enterprise. What are the new realities and new challenges we will face?

This presentation examines the future of security in a high tech world. Dr. Canton will identify the top trends, developments and emerging technologies that may determine your economic survival in the future. Technology is a key weapon used by terrorists for attack as well as a powerful deterrent for prevention and protection. This presentation demystifies the technologies, describes in a non-technical way the future issues and maps the landscape of challenges that will face every organization as it learns to navigate the future.

Dr. Canton will review the future of security covering: encryption, firewalls, Internet viruses, wireless, Denial of service, cyber hackers, biometrics, surveillance, genomic security, data protection, customer theft, profiling the cyber terrorist, identity theft, case studies about industrial espionage and information warfare. Dr. Canton will review the most current information on the latest strategies, developments and technologies that will affect security in the future. Adopting the right culture and mindset that is security-savvy will be mission-critical for every member of every organization. Everyone will leave this keynote with an enhanced sense of awareness about how to take more control of his or her future.

The Future of Financial Services In A High Tech World


Advanced new telecommunications such as the Internet are rapidly reshaping business, markets and customers. But this is just the beginning of a more dramatic shift in markets, customers and the industry brought on by technology. Fluid markets, price elasticity, real-time anywhere communications, global digital networks will reshape financial services. This multimedia-enhanced keynote examines the key trends, strategies and technologies that will revolutionize financial services. This keynote explains what will happen when and how to thrive with these high tech changes.

The digital convergence of fast networks, smart computers and integrated knowledge devices will create a new purchasing landscape. How will the financial service organization of the future integrate the Internet, call centers and the new communications devices to create more effective customer service? What will be the demands of the financial services customer and how can organizations plan today to prepare?

The emergence of the Internet as a virtual electronic channel for managing financial services offers many challenges and opportunities for organizations.. As the convergence of computers and telecom networks reshapes the marketplace of the future, technology will become a competitive advantage offering many cost-effective solutions. Digital cash, interactive TV, satellites, genomics, biotech, wireless super phones, intelligent agents, knowledge engineering are all key technologies that will drive future opportunity. A review of the best of breed customer companies and technologies will be highlighted. Find out from a leading futurist and CNN Guest Host what are the key strategies that will give your organization the competitive edge to help win in the 21st century.


The Extreme Future of Healthcare




A series of radical trends and disruptions are reshaping health care. This profound transformation will change business models, standards of care, the management of disease and redefine the health care model. What will happen next will affect the future of business, science, the workforce and society. The transition from health care as disease care to prevention will transform human beings. Few organizations are prepared for the trends that are coming and what will be required to effectively navigate this future

TechnoFutures: The Top Innovation Trends That Will Shape The 21st Century




The global innovation economy is the central driver of business change in this century. This keynote is a sweeping overview of the top innovations and technologies that will transform the future—many that are emerging now. Based on his CNN special and book, Dr. Canton identifies the top innovations–from the Internet 3.0 to next generation genomics, virtual reality media, anywhere wireless, longevity medicine, quantum computing and nanotech to robotics that will drive future change in business and society. This keynote is an entertaining overview about the future of innovation what is coming fast—and how you can prepare for the extreme change.

The Future-Ready Leader




Leadership is being redefined in a real-time economy where challenges from technology, the workforce, customers, and the competition are changing the very nature of organizations. Welcome to the New Future. The 21st Century Leader keynote is about how to become an agile, innovative, Future-Ready leader who can shape the destiny of the organization. Learn how to develop the Future-Ready Leadership Strategy, to anticipate the business-critical trends that will shape tomorrow. Find out what the Four Change Leadership Styles are so you can develop an effective and powerful leadership style. Discover what are the Future-Ready Competencies every leader must embrace now, to navigate future change. This keynote presentation provides the essential information, trends and key strategies that every leader must know about today to successfully prepare for—and prosper in the future.

The Mobile Future




An explosion of app's, devices, platforms and media are transforming business, markets and society. Mobility is transforming business. But what are the implications for your business? The mobile web is transforming the enterprise; how we touch and transact with customers; how we interact with partners and with employees. How will mobile and social play out? Find out what's next and what the top trends for mobility will be this year.

The Future of Cloud Computing and Big Data




Smarter, faster, leaner business is coming led by IT. A transformation in IT is coming fast. The next generation of business services will be shaped by Cloud Computing and Big Data Analytics. Find out how to use these two massive innovations to establish a competitive advantage in your organization and what's next for business and IT. Learn about integrating your mobile, social media, customer service management and business process transformation to this key trend. Learn how to turn your info into powerful innovative knowledge about customers, employees and competitors from using smarter IT strategies based on this trend. Find out how to mine your digital exhaust and monetize info to make it intelligence and power to compete and create results faster.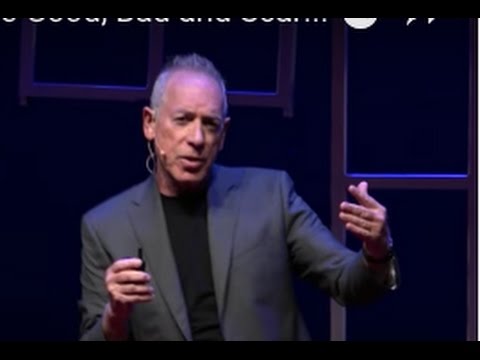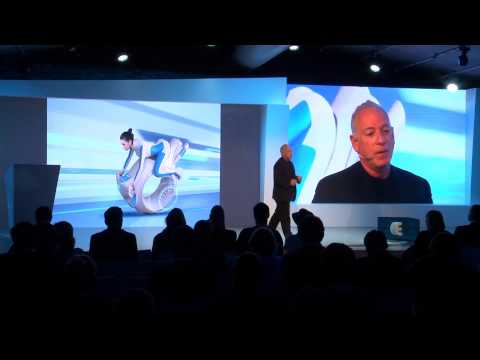 What is James Canton's speaking fee?
The typical range for James Canton's speaking fee is $10,000–$20,000. The low end of the fee range represents their standard virtual fee. The high end of the fee range represents their standard fee for a US-based in-person speaking engagement. Appearances which require an extended schedule of activities or international travel will possibly exceed this fee range. Speaker fees update frequently. To receive a personalized quote for James Canton to speak at your event, please consult with a Key Speakers advisor for up to date information and assistance.
What factors influence the speaker's fee?
Other factors that influence a keynote speaker's fee include their reputation, expertise, demand, experience, duration of the presentation, travel requirements for the event location, and any additional services, activities or customization options they offer.
Are travel expenses included in the speaker's fee?
Travel expenses are typically not included in the listed speaker's fee and are quoted separately. If the speaker needs to travel internationally, fees will be higher. These expenses may include airfare, accommodation, ground transportation at home and in the event city, and meals. We can provide more detailed information about travel expenses and arrangements once you've selected a speaker.
How do I book James Canton for my event?
The speaker booking process typically involves the following steps:
Browse our website or reach out to a Key Speakers advisor through our website to explore speaker ideas.
Select a keynote speaker based on their expertise, experience, and suitability for your event.
Contact Key Speakers to confirm the speaker's availability, fees, and any unique requirements. We can also help negotiate fees and terms.
Submit a firm offer to extend the invite to your speaker. These details will be used to create an agreement once the speaker accepts.
All parties coordinate and finalize the terms of the booking, including contract terms and conditions.
Confirm the booking by signing the contract and making the necessary payments.
What types of events do keynote speakers typically speak at?
Keynote speakers can speak at a wide range of events, virtual or in person, including conferences, corporate meetings, industry conventions, seminars, workshops, fundraising galas, educational programs, and other special occasions where an inspirational or informative address is desired.
How do I select the right keynote speaker for my event?
When selecting a keynote speaker, consider the following factors:
The speaker's expertise and knowledge relevant to your event's theme or industry.
Their speaking style, ability to engage the audience, and deliver impactful messages.
Past client testimonials, reviews, or references.
The speaker's availability and fee within your budget.
What are the payment terms and conditions?
A deposit is required upon signing the contract, with the remaining balance due 2–4 weeks before the event. If the event is taking place within 30 days, the full balance is due upon signing.
How far in advance should I book a keynote speaker?
It is generally advisable to book a keynote speaker as early as possible, especially if you have a specific speaker in mind or if your event is during a peak season holiday. Ideally, booking a speaker three to six months in advance can increase the chances of securing your desired speaker.
Can you help me with the logistics and technical requirements for the speaker's presentation?
Yes, we can assist you with the logistics and technical requirements for the speaker's presentation. We stay actively involved during pre-event planning to coordinate with you and ensure that the necessary audiovisual equipment, staging, lighting, and other technical aspects are in place for a successful presentation.
Are there any special requirements or accommodations that need to be considered for the speaker?
Keynote speakers may have specific requirements or accommodations that need to be considered, such as travel arrangements, accommodation preferences, dietary restrictions, or accessibility needs. Some speakers have a performance rider we include in the contract, others have minimal requirements.
Do keynote speakers offer customization options for their presentations?
Yes, many keynote speakers offer customization options for their presentations. They can tailor their content, examples, or case studies to align with your event's theme, industry, or specific audience. Discuss your customization needs with us so we can guide you accordingly.
Can the speaker participate in pre-event activities such as panel discussions or Q&A sessions?
Some keynote speakers are open to participating in pre-event activities such as panel discussions, Q&A sessions, or meet-and-greet sessions. Please share your specific requirements with us during the firm offer phase, so we can work on getting you everything you need.
How long is a typical keynote speech?
The duration of a standard keynote speech can vary depending on the speaker and the event's schedule. Typically, keynote speeches range from 30 minutes to 90 minutes, including any Q&A sessions or interactive elements. Some speakers can accommodate half or full day sessions and extended keynotes. Discuss the desired duration with your representative to determine the appropriate length for participation.
Can I provide feedback or reviews about the speaker's performance?
Yes, we encourage and appreciate feedback about the speaker's performance as well as our services. You can share your feedback via email after the event, or via our survey feedback form. Your feedback can help them improve our services and assist other clients in making informed decisions.
Are there any discounts or special offers available for booking multiple speakers or multiple events?
Often, yes. It's worth inquiring about such possibilities with your Key Speakers representative to explore any available cost-savings options.
Why book James Canton though Key Speakers?
We provide a comprehensive service that takes the guesswork out of hiring a speaker—from speaker selection to logistics to post-event feedback. We know you have lots of responsibilities on top of finding and coordinating event speakers, so having a committed and proactive partner on your side that is an expert with the talent booking process is crucial. Every time you book a speaker with Key, your dedicated events manager will support you throughout the entire planning process. We work closely with you from speaker selection to post-event success and always ensure that your needs are addressed first.
We help you negotiate contractual details such as speaker fees and travel terms so that you end up with the most favorable deal. Leave the fine print to us so you can focus on other aspects of your event. Key Speakers mediates and absorbs some of the contractual risks that inherently come with booking a keynote speaker.
With our highly communicative booking and proposal model, you'll never be left in the dark with the status of your speaker. We pride ourselves on speedy response time and always keep you updated on all new developments relating to your event. Our experienced agents are personable (after our morning coffee!) and always eager to do whatever it takes to secure a fantastic speaker for your event.
To put it simply, Key Speakers is your one-stop resource for finding, booking and managing speakers for your event. We do the heavy lifting for you. Our dedicated and knowledgeable advisors ensure that your speaker's message and personal brand perfectly align to your event objectives.
Remember that the specific details and offerings may vary among different speakers, so it's always recommended to consult with your Key Speakers representative for accurate information and assistance.
Speaker Fee Range:
$10,000–$20,000
*Ranges are a guideline only, with the low end representing the speaker's virtual fee and the high end representing their in-person fee. Fees are subject to change. Contact us for an exact quote.
Travels From:
California
Related Categories:
Request James Canton
Connect with us to learn more about booking this speaker for your event.