Speaker Fee Range:
$6,000–$9,000
*Ranges are a guideline only, with the low end representing the speaker's virtual fee and the high end representing their in-person fee. Fees are subject to change. Contact us for an exact quote.
Travels From:
Georgia
Related Categories:
Shira Miller
TEDx Speaker; Certified Professional Co-Active Coach; Chief Communications Officer of a $2-Billion Corporation; Author
Shira Miller, CPCC, is a two-time TEDx speaker, Author, Certified Professional Co-Active Coach and Chief Communications Officer of a $2 billion corporation. Her bestselling book, Free and Clear: Get Unstuck and Live the Life You Want, features a step-by-step process for getting unstuck and staying that way for good.
Getting unstuck is her superpower, and Shira is passionate about teaching people how to do the same for themselves. Over the past few decades, she has transitioned from financial ruin to prosperity, chronic health challenges to a constant state of wellness, obesity to sustaining a healthy weight, divorce to lasting love, and an unfulfilling career to a purpose-driven life.
Known for her entertaining, informative, and down-to-earth presentation style, Shira has spoken to billion-dollar corporations, served as a Guest Expert Speaker at Canyon Ranch Tucson, the world's premier health and wellness resort, and has delivered numerous…
Get Unstuck and Live the Life You Want

If you are feeling stuck right now, you are not alone. You may be feeling burnout from dealing with multiple years of difficult times. It could be tied to a milestone birthday, a mid-life malaise, or disappointments with relationships, your career, health, or other areas. Perhaps you've put your family's needs above your own, and now it's time to finally start living for yourself. This presentation helps you make lasting changes to break free from whatever is holding you back and activate your full potential.

How to Thrive in a Male-Dominated Industry

You pushed yourself hard to excel academically and then in your career. However, there has not been a roadmap about how to succeed as a woman in a traditionally male-dominated industry – until now. This session will present actionable advice and tips to help you thrive professionally while staying true to your authentic self. Participants will learn how to leverage their key strengths, avoid the pitfalls of apology speak, build strong cross-functional relationships, maximize your career success, and create a fulfilling professional life.

How to Become More Resilient




You may be feeling stuck or dealing with burnout from recent times. Something that can help is gaining more resilience, which is the ability to bounce back from adversity, obstacles, and challenges. Resilience involves facing your professional and personal challenges head-on: taking ownership when needed and letting go when it's not, trusting that you can and will figure things out and becoming more flexible in order to handle whatever lies ahead. Increasing your resilience will allow you to better handle future challenges and avoid getting stuck when the chips are down. Participants will learn how to increase their resilience, pivot effectively, reframe thinking and behaviors and take internal assessments to maintain your positive trajectory.

Free and Clear: Get Unstuck and Live the Life You Want




Feeling stuck personally or professionally? Perhaps there's always been a nagging sense that you are not living in alignment with your purpose – or that you are simply exhausted from putting everyone else's needs above your own. Even when you try to shake it off, that spiraling sense of being stuck inevitably comes back, like a boomerang or shoulder pads as a fashion trend. And now you're ready to do something about it. After conducting research to identify the 7 Things That Get People Stuck, Shira Miller has created a step-by-step process to help people get unstuck for good. This presentation will help participants find a new, fulfilling way forward.

Stop Apologizing When You Haven't Done Anything Wrong




Ever notice how often women say they are sorry – even when there is nothing to apologize for? A study at the University of Waterloo in Canada found that women apologize more frequently than men while social scientists have noted that females are often raised to be people pleasers from a young age. It can be easy to slip into that habit of "apology speak" in order to diffuse tension or avoid being disliked. But there is a steep price to pay. When you constantly apologize for no reason or make self-deprecating comments to hide your awesomeness, it diminishes the value of a woman's ideas and accomplishments, setting you back professionally and personally. Within this upbeat, effective session, participants of all genders will learn how to stop making unnecessary apologies that aren't doing you any favors.

Build a More Resilient Culture




Between the COVID-19 pandemic and ensuing Great Resignation, millions of people are seeking more fulfillment in their personal and professional lives. In order to retain and attract top talent, your organization has to create a resilient culture that engages team members on a meaningful level. Learn how to increase your organizational and leadership resiliency in order to bounce back from adversity, overcome challenges and create a winning culture moving forward.

Master the Art of Self Advocacy




You've already had some great successes in your career. However, research has shown that advocating for yourself still doesn't come easily for many professional women – and this hesitancy to self-promote can cost you in terms of pay raises and promotions. This session will present actionable advice to move forward with clear intentions, conquer self-doubt, advocate for promotions and high visibility assignments, and maximize success in both your professional and personal life.

How to Master Self-Doubt




Has self-doubt kept you from fully claiming the success and happiness you deserve? Perhaps your organization has been innovative in the past, but now is stuck and losing momentum when every day counts. Customized to individuals looking to get unstuck or businesses that need to reclaim their mojo, this enlightening speech contains compelling case studies, proven tools, motivational stories, and strategies to help create the awesome outcomes you deserve.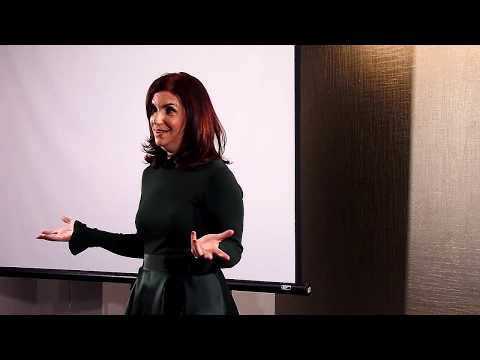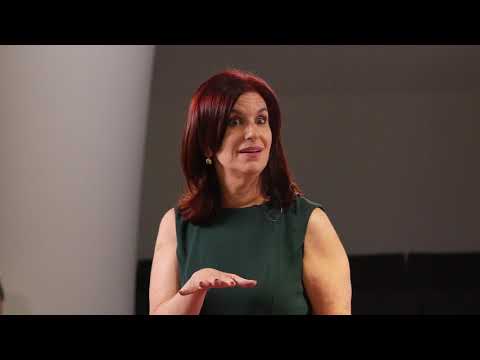 What is Shira Miller's speaking fee?
The typical range for Shira Miller's speaking fee is $6,000–$9,000. The low end of the fee range represents their standard virtual fee. The high end of the fee range represents their standard fee for a US-based in-person speaking engagement. Appearances which require an extended schedule of activities or international travel will possibly exceed this fee range. Speaker fees update frequently. To receive a personalized quote for Shira Miller to speak at your event, please consult with a Key Speakers advisor for up to date information and assistance.
What factors influence the speaker's fee?
Other factors that influence a keynote speaker's fee include their reputation, expertise, demand, experience, duration of the presentation, travel requirements for the event location, and any additional services, activities or customization options they offer.
Are travel expenses included in the speaker's fee?
Travel expenses are typically not included in the listed speaker's fee and are quoted separately. If the speaker needs to travel internationally, fees will be higher. These expenses may include airfare, accommodation, ground transportation at home and in the event city, and meals. We can provide more detailed information about travel expenses and arrangements once you've selected a speaker.
How do I book Shira Miller for my event?
The speaker booking process typically involves the following steps:
Browse our website or reach out to a Key Speakers advisor through our website to explore speaker ideas.
Select a keynote speaker based on their expertise, experience, and suitability for your event.
Contact Key Speakers to confirm the speaker's availability, fees, and any unique requirements. We can also help negotiate fees and terms.
Submit a firm offer to extend the invite to your speaker. These details will be used to create an agreement once the speaker accepts.
All parties coordinate and finalize the terms of the booking, including contract terms and conditions.
Confirm the booking by signing the contract and making the necessary payments.
What types of events do keynote speakers typically speak at?
Keynote speakers can speak at a wide range of events, virtual or in person, including conferences, corporate meetings, industry conventions, seminars, workshops, fundraising galas, educational programs, and other special occasions where an inspirational or informative address is desired.
How do I select the right keynote speaker for my event?
When selecting a keynote speaker, consider the following factors:
The speaker's expertise and knowledge relevant to your event's theme or industry.
Their speaking style, ability to engage the audience, and deliver impactful messages.
Past client testimonials, reviews, or references.
The speaker's availability and fee within your budget.
What are the payment terms and conditions?
A deposit is required upon signing the contract, with the remaining balance due 2–4 weeks before the event. If the event is taking place within 30 days, the full balance is due upon signing.
How far in advance should I book a keynote speaker?
It is generally advisable to book a keynote speaker as early as possible, especially if you have a specific speaker in mind or if your event is during a peak season holiday. Ideally, booking a speaker three to six months in advance can increase the chances of securing your desired speaker.
Can you help me with the logistics and technical requirements for the speaker's presentation?
Yes, we can assist you with the logistics and technical requirements for the speaker's presentation. We stay actively involved during pre-event planning to coordinate with you and ensure that the necessary audiovisual equipment, staging, lighting, and other technical aspects are in place for a successful presentation.
Are there any special requirements or accommodations that need to be considered for the speaker?
Keynote speakers may have specific requirements or accommodations that need to be considered, such as travel arrangements, accommodation preferences, dietary restrictions, or accessibility needs. Some speakers have a performance rider we include in the contract, others have minimal requirements.
Do keynote speakers offer customization options for their presentations?
Yes, many keynote speakers offer customization options for their presentations. They can tailor their content, examples, or case studies to align with your event's theme, industry, or specific audience. Discuss your customization needs with us so we can guide you accordingly.
Can the speaker participate in pre-event activities such as panel discussions or Q&A sessions?
Some keynote speakers are open to participating in pre-event activities such as panel discussions, Q&A sessions, or meet-and-greet sessions. Please share your specific requirements with us during the firm offer phase, so we can work on getting you everything you need.
How long is a typical keynote speech?
The duration of a standard keynote speech can vary depending on the speaker and the event's schedule. Typically, keynote speeches range from 30 minutes to 90 minutes, including any Q&A sessions or interactive elements. Some speakers can accommodate half or full day sessions and extended keynotes. Discuss the desired duration with your representative to determine the appropriate length for participation.
Can I provide feedback or reviews about the speaker's performance?
Yes, we encourage and appreciate feedback about the speaker's performance as well as our services. You can share your feedback via email after the event, or via our survey feedback form. Your feedback can help them improve our services and assist other clients in making informed decisions.
Are there any discounts or special offers available for booking multiple speakers or multiple events?
Often, yes. It's worth inquiring about such possibilities with your Key Speakers representative to explore any available cost-savings options.
Why book Shira Miller though Key Speakers?
We provide a comprehensive service that takes the guesswork out of hiring a speaker—from speaker selection to logistics to post-event feedback. We know you have lots of responsibilities on top of finding and coordinating event speakers, so having a committed and proactive partner on your side that is an expert with the talent booking process is crucial. Every time you book a speaker with Key, your dedicated events manager will support you throughout the entire planning process. We work closely with you from speaker selection to post-event success and always ensure that your needs are addressed first.
We help you negotiate contractual details such as speaker fees and travel terms so that you end up with the most favorable deal. Leave the fine print to us so you can focus on other aspects of your event. Key Speakers mediates and absorbs some of the contractual risks that inherently come with booking a keynote speaker.
With our highly communicative booking and proposal model, you'll never be left in the dark with the status of your speaker. We pride ourselves on speedy response time and always keep you updated on all new developments relating to your event. Our experienced agents are personable (after our morning coffee!) and always eager to do whatever it takes to secure a fantastic speaker for your event.
To put it simply, Key Speakers is your one-stop resource for finding, booking and managing speakers for your event. We do the heavy lifting for you. Our dedicated and knowledgeable advisors ensure that your speaker's message and personal brand perfectly align to your event objectives.
Remember that the specific details and offerings may vary among different speakers, so it's always recommended to consult with your Key Speakers representative for accurate information and assistance.
Speaker Fee Range:
$6,000–$9,000
*Ranges are a guideline only, with the low end representing the speaker's virtual fee and the high end representing their in-person fee. Fees are subject to change. Contact us for an exact quote.
Travels From:
Georgia
Related Categories: