Speaker Fee Range:
$11,000–$25,000
*Ranges are a guideline only, with the low end representing the speaker's virtual fee and the high end representing their in-person fee. Fees are subject to change. Contact us for an exact quote.
Travels From:
New York
Related Categories:
Edgar Perez
Business Leadership, Finance, and Disruptive Technologies Expert, Author,
The AI Breakthrough,
How Artificial Intelligence is Advancing Deep Learning and Revolutionizing Your World
Edgar Perez is one the world's few business and technology visionaries who can light up a room with insightful and inspiring presentations on the impact of cutting-edge technologies, from 5G to Quantum Computing and from Artificial Intelligence and Cybersecurity to Web3 and the Metaverse. A published author and energetic keynote speaker, he is also an international consultant affiliated with Ponemon Institute, Gerson Lehrman Group and Guidepoint Global Advisors.
Mr. Perez is author of Knightmare on Wall Street, The Rise and Fall of Knight Capital and the Biggest Risk for Financial Markets (2013), and The Speed Traders, An Insider's Look at the New High-Frequency Trading Phenomenon That is Transforming the Investing World, published in English by McGraw-Hill Inc. (2011), 交易快手, published in Mandarin by China Financial Publishing House (2012), and Investasi Super Kilat, published in Bahasa Indonesia by Kompas Gramedia (2012).…
Generative AI and the Future of Artificial Intelligence

Artificial intelligence (AI) has come a long way since its inception in the mid-20th century. One of the most exciting and promising developments is Generative AI, a rapidly evolving field that focuses on teaching computers to create original content such as music, images, text, video, or protein structures. Unlike traditional AI, where the focus is on classification, prediction, and optimization, Generative AI aims to enable machines to learn from patterns in data and then use that knowledge to create something entirely new. The applications of Generative AI are vast and far-reaching, and its potential to revolutionize industries such as life sciences, fashion, design, healthcare, journalism, and music is significant. Mr. Perez will inspire your team as he explores a future that we can experience today.

The Human Element in ChatGPT

ChatGPT is an artificial intelligence language model designed to understand natural language and respond to user queries, providing human-like conversation in text form. ChatGPT can be used to automate customer service, answer frequently asked questions, and gain insights from customer interactions; it can also be used to analyze large amounts of data and generate reports. While ChatGPT is a machine, it was created by humans, and it has important implications for the relationship between humans and machines. Mr. Perez will explore the ways in which ChatGPT blurs the line between human and machine, and what that means for the future of work and our relationship with technology.

Is Web3 the Beginning of a New Internet or a Stroke of Marketing Genius?

Web3 promises a better internet built on the blockchain, the distributed ledger systems that form the basis of cryptocurrencies. Backers promise it will cut out traditional middlemen, letting users transact directly and have a greater stake in the applications they use. Facebook, LinkedIn, Instagram and Twitter, for example, make their money through advertising; yet, they share zero of it. Users are supposed to be happy with likes! If the sirens' songs are to be believed, Web3 will bring more power into the hands of end users. Some people have different views though. Is Web3 just really a land grab underway by already powerful people? Is it a dystopian vision of a pay-to-play internet? Is Web3 ultimately a mere rebranding of crypto with the aim of convincing people that blockchains are the natural next phase of computing? Mr. Perez will inspire you as he cuts to the Web3 chase.


Welcome to the Metaverse: The Next Evolution of the Internet

The Metaverse is where our digital and physical lives will converge. It will include a virtual world interoperating with the physical world where we live, and generate a robust economy that spans entertainment, commerce, education and work, while transforming long-standing industries such as finance, retail, healthcare fitness, and more. Today, every major company is staking a claim on the Metaverse, from social media giants Meta (formerly Facebook) and Snap to gaming powerhouses Tencent, Microsoft and Epic Games, to hardware providers Nvidia and TSMC. Embrace the possibilities the Metaverse will bring to your organization during this fascinating session with Mr. Edgar Perez

Bitcoin is dead. Long live Ethereum and CBDCs

The blockchain has been declared as a big revolution in business technology; it is indeed a game-changer for a global financial system that needs an upgrade. A more exciting development has been the booming rise in speculative cryptocurrencies based on blockchain technology, from Bitcoin to Ether. This surge has attracted a new generation of crypto bulls who see these crypto currencies as the cash of the future. Meanwhile, central banks and policymakers around the world explore ways to introduce Central Bank Digital Currencies (CBDCs). If you buy Bitcoin now, Mr. Edgar Perez says, do it at your own peril. Instead, he explains, it is time to explore the future with Ethereum or other platforms that implement smart contracts; ultimately, let's be prepared to meet the opportunities and challenges of CBDCs' widespread deployment around the world.


Achieving Digital Impact with "State-of-the-art" Deep Learning

Deep learning has enabled many practical applications of artificial intelligence in today's digital organizations. Deep learning breaks down tasks in ways that makes all kinds of machine aids seem possible, even likely. Driverless cars, better image recognition, more effective medical diagnoses, AI-generated art, even better language models, are all here today. Mr. Edgar Perez will identify what organizations need to do today to embrace the future, starting with the basics: empowering their employees and turbocharging the organization's digital transformation strategy. Organizations then can then launch pilots for the most promising opportunities, leveraging "state of the art" cases from today's global innovators such as Google, Facebook, Apple and Tesla. Mr. Perez will show organizations how to kick start their digital impact transformation.


Is the Global Race to Achieve Quantum Supremacy Coming to an End?

Google recently announced that their most advanced quantum computer, a radically new design to manipulate and process information, has achieved "quantum supremacy" for the first time. The technology giant's Sycamore quantum processor was able to perform an incredibly complex task in 200 seconds, a feat that would take the world's fastest supercomputers 10,000 years to complete. The ultimate development and commercialization of this technology will tremendously accelerate difficult tasks across all industries, including financial services, pharmaceuticals, manufacturing and the upcoming space exploration. Are we really there yet? Mr. Edgar Perez will enlighten your audience with the latest head-turning business applications of this revolutionary technology.


The Artificial Intelligence Breakthroughs that are Changing the Digital World

Artificial intelligence (AI) has been referred as the general ability of computers to perform tasks commonly associated with intelligent beings. Through a comprehensive review of the latest artificial intelligence breakthroughs, Mr. Edgar Perez will offer his insights on how these advancements will impact businesses and the human race in general for years to come, and more specifically, how companies can leverage the plethora of available resources to start their digital transformation and implement solutions to formerly intractable problems. Mr. Perez will reveal why AI is the present and the future.


Advice for Global Organizations: Never Let a Crisis Go to Waste

A "black swan" event of the magnitude of COVID-19 will certainly trigger a radical change in the expectations of business stakeholders. Organizations that reinvent themselves and leverage Artificial Intelligence, 5G and Blockchain to make the most of better insight and foresight will disproportionally stand to succeed. The requirement of resilience trumps the everlasting pursuit of efficiency; potentially marking the end of supply-chain globalization. Mr. Edgar Perez will inspire CEOs not only to analyze weaknesses but also to discover opportunities to improve corporate performance.


What the Boeing 737 Groundings can teach us about Technology and Automation

Only days after the crash of Ethiopian Airlines Flight 302, the U.S. FAA grounded the Boeing 737 Max 8, joining airlines and governments worldwide in an effort to guarantee passenger safety, just months after the crash of Lion Air Flight 610 involved the same model. Reports point to Boeing's new automated flight-control system, known as MCAS, as the culprit. However, an initial review of the design, certification and deployment process for the 737 MAX shows an over-reliance on untested technology, potential conflicts of interest between regulators and airlines, and lack of proper documentation and training. Is it still safe to fly? Mr. Edgar Perez will provide an insider's look at how this dysfunctional process evolved, and what your organization can do to identify technology and operational challenges that can compromise its viability.


Neuro what? Neuromorphic Computing and the Quest to Build an Artificial Brain

Neuromorphic Computing (NC) attempts to emulate the human brain's neural structure and operation with the goal to match a human's flexibility and ability to learn from unstructured stimuli with the energy efficiency displayed by our brain. NC has grown at the intersection of diverse research disciplines, including computational neuroscience, machine learning, microelectronics, and computer architecture, among others. It seeks to produce a cognition machine that not just reaches decisions, but memorizes information and even deduces facts. Mr. Edgar Perez will enthrall your audience with the possibilities created by computers that will behave as though they were originally engineered for the tasks they are executing, rather than as today's general-purpose computers.

The Ultimate Business Disruptor: Quantum Computing

Classical computing was invented in the 1940s; the advent of Quantum Computing (QC) will make these computers look painfully slow. Calculations that would take longer than a human's life span to work out on a classic computer can be completed in a matter of hours or minutes with QC. Furthermore, QC will enable solving a set of problems that couldn't be solved before. QC's benefits include efficiently simulating new drug molecules and dramatically reducing the time complex financial calculations take, among many others. For optimization, sampling or search problems, this promises dramatic speedups. Mr. Edgar Perez will reveal why Quantum Computing will disrupt companies in every industry.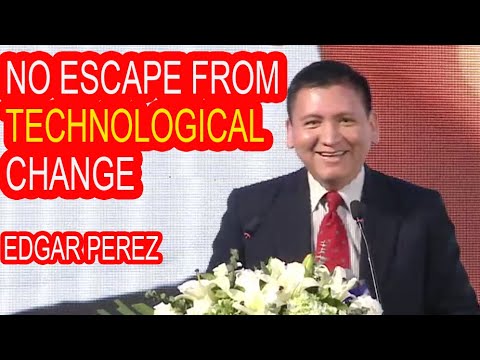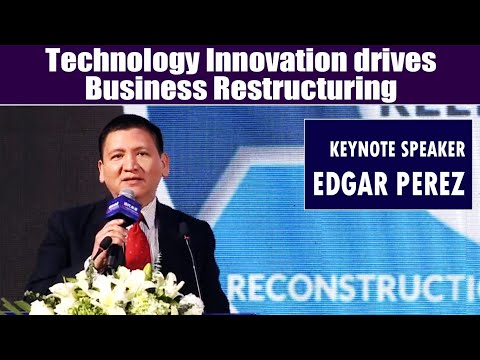 What is Edgar Perez's speaking fee?
The typical range for Edgar Perez's speaking fee is $11,000–$25,000. The low end of the fee range represents their standard virtual fee. The high end of the fee range represents their standard fee for a US-based in-person speaking engagement. Appearances which require an extended schedule of activities or international travel will possibly exceed this fee range. Speaker fees update frequently. To receive a personalized quote for Edgar Perez to speak at your event, please consult with a Key Speakers advisor for up to date information and assistance.
What factors influence the speaker's fee?
Other factors that influence a keynote speaker's fee include their reputation, expertise, demand, experience, duration of the presentation, travel requirements for the event location, and any additional services, activities or customization options they offer.
Are travel expenses included in the speaker's fee?
Travel expenses are typically not included in the listed speaker's fee and are quoted separately. If the speaker needs to travel internationally, fees will be higher. These expenses may include airfare, accommodation, ground transportation at home and in the event city, and meals. We can provide more detailed information about travel expenses and arrangements once you've selected a speaker.
How do I book Edgar Perez for my event?
The speaker booking process typically involves the following steps:
Browse our website or reach out to a Key Speakers advisor through our website to explore speaker ideas.
Select a keynote speaker based on their expertise, experience, and suitability for your event.
Contact Key Speakers to confirm the speaker's availability, fees, and any unique requirements. We can also help negotiate fees and terms.
Submit a firm offer to extend the invite to your speaker. These details will be used to create an agreement once the speaker accepts.
All parties coordinate and finalize the terms of the booking, including contract terms and conditions.
Confirm the booking by signing the contract and making the necessary payments.
What types of events do keynote speakers typically speak at?
Keynote speakers can speak at a wide range of events, virtual or in person, including conferences, corporate meetings, industry conventions, seminars, workshops, fundraising galas, educational programs, and other special occasions where an inspirational or informative address is desired.
How do I select the right keynote speaker for my event?
When selecting a keynote speaker, consider the following factors:
The speaker's expertise and knowledge relevant to your event's theme or industry.
Their speaking style, ability to engage the audience, and deliver impactful messages.
Past client testimonials, reviews, or references.
The speaker's availability and fee within your budget.
What are the payment terms and conditions?
A deposit is required upon signing the contract, with the remaining balance due 2–4 weeks before the event. If the event is taking place within 30 days, the full balance is due upon signing.
How far in advance should I book a keynote speaker?
It is generally advisable to book a keynote speaker as early as possible, especially if you have a specific speaker in mind or if your event is during a peak season holiday. Ideally, booking a speaker three to six months in advance can increase the chances of securing your desired speaker.
Can you help me with the logistics and technical requirements for the speaker's presentation?
Yes, we can assist you with the logistics and technical requirements for the speaker's presentation. We stay actively involved during pre-event planning to coordinate with you and ensure that the necessary audiovisual equipment, staging, lighting, and other technical aspects are in place for a successful presentation.
Are there any special requirements or accommodations that need to be considered for the speaker?
Keynote speakers may have specific requirements or accommodations that need to be considered, such as travel arrangements, accommodation preferences, dietary restrictions, or accessibility needs. Some speakers have a performance rider we include in the contract, others have minimal requirements.
Do keynote speakers offer customization options for their presentations?
Yes, many keynote speakers offer customization options for their presentations. They can tailor their content, examples, or case studies to align with your event's theme, industry, or specific audience. Discuss your customization needs with us so we can guide you accordingly.
Can the speaker participate in pre-event activities such as panel discussions or Q&A sessions?
Some keynote speakers are open to participating in pre-event activities such as panel discussions, Q&A sessions, or meet-and-greet sessions. Please share your specific requirements with us during the firm offer phase, so we can work on getting you everything you need.
How long is a typical keynote speech?
The duration of a standard keynote speech can vary depending on the speaker and the event's schedule. Typically, keynote speeches range from 30 minutes to 90 minutes, including any Q&A sessions or interactive elements. Some speakers can accommodate half or full day sessions and extended keynotes. Discuss the desired duration with your representative to determine the appropriate length for participation.
Can I provide feedback or reviews about the speaker's performance?
Yes, we encourage and appreciate feedback about the speaker's performance as well as our services. You can share your feedback via email after the event, or via our survey feedback form. Your feedback can help them improve our services and assist other clients in making informed decisions.
Are there any discounts or special offers available for booking multiple speakers or multiple events?
Often, yes. It's worth inquiring about such possibilities with your Key Speakers representative to explore any available cost-savings options.
Why book Edgar Perez though Key Speakers?
We provide a comprehensive service that takes the guesswork out of hiring a speaker—from speaker selection to logistics to post-event feedback. We know you have lots of responsibilities on top of finding and coordinating event speakers, so having a committed and proactive partner on your side that is an expert with the talent booking process is crucial. Every time you book a speaker with Key, your dedicated events manager will support you throughout the entire planning process. We work closely with you from speaker selection to post-event success and always ensure that your needs are addressed first.
We help you negotiate contractual details such as speaker fees and travel terms so that you end up with the most favorable deal. Leave the fine print to us so you can focus on other aspects of your event. Key Speakers mediates and absorbs some of the contractual risks that inherently come with booking a keynote speaker.
With our highly communicative booking and proposal model, you'll never be left in the dark with the status of your speaker. We pride ourselves on speedy response time and always keep you updated on all new developments relating to your event. Our experienced agents are personable (after our morning coffee!) and always eager to do whatever it takes to secure a fantastic speaker for your event.
To put it simply, Key Speakers is your one-stop resource for finding, booking and managing speakers for your event. We do the heavy lifting for you. Our dedicated and knowledgeable advisors ensure that your speaker's message and personal brand perfectly align to your event objectives.
Remember that the specific details and offerings may vary among different speakers, so it's always recommended to consult with your Key Speakers representative for accurate information and assistance.
Speaker Fee Range:
$11,000–$25,000
*Ranges are a guideline only, with the low end representing the speaker's virtual fee and the high end representing their in-person fee. Fees are subject to change. Contact us for an exact quote.
Travels From:
New York
Related Categories:
Request Edgar Perez
Connect with us to learn more about booking this speaker for your event.