Speaker Fee Range:
$13,000–$25,000
*Ranges are a guideline only, with the low end representing the speaker's virtual fee and the high end representing their in-person fee. Fees are subject to change. Contact us for an exact quote.
Travels From:
New York
Related Categories:
Joan Kuhl
Women in the Workforce Advocate; Generations in the Workplace Expert; Author
Joan Kuhl is a passionate champion for inclusive and equitable leadership, working to change the way women rise and thrive at work and in their lives. She is an author, sought-after speaker, thought leader, conference & workshop designer, consultant, MBA advisor, executive coach and research project leader with decades of global research and consulting experience.
After 14 years in the pharmaceutical industry including a decade at Eli Lilly, Joan launched Why Millennials Matter/The Kuhl Co. in 2014 as a training, research, and consulting company, leveraging her expertise in gender + generational dynamics.
Joan designs leadership training for Executive and Managing Director retreats, talent management discussions and team building sessions for global groups across diverse industries. Joan was the external project manager for the Women's Employee and Minority Employee Journey designing the learning resources for WILL and facilitates global activations for the Gender Inclusion Network and hosts the GIN-WILL…
Dig Your Heels In

Based on Dig Your Heels In and the global female talent leadership and retention program (Stay To Lead), this talk helps employees and leaders make the case for change at their company and lead efforts to achieve gender equality as a business imperative and a personal career journey. Attendees will learn how other women set the stage for success, and the bold moves and strategies that will turn frustration into fuel, cultivate key connections and allies, and craft the career they desire without compromising their values and personal priorities. This talk is also valuable to students and professionals working in academic settings.

How to Be a Better Ally (Keynote, 2-Hour or Half Day)

Active and visible efforts to listen and support the female voice at all levels are critical to unleashing the full potential of an organization's diverse workforce. This program is a foundational building block for your managers to identify and remove barriers that women face in high-performance workplace environments.

The interactive experience includes scenario-based exercises, 1:1 breakouts, and research-backed tools to help your people managers become inclusive and equitable leaders at your organization while helping the teams they manage to thrive and advance.

Ascent - The Next Generation of Female Executives

This female leadership initiative educates, equips, and empowers women identified as next-generation executives to advance in their organizations.

Using customized curriculums and dynamic experiences Joan prepares participants for new challenges, by unleashing their personal impact style and providing growth opportunities to stretch their strengths and develop broader business impact, vision and purpose.

This program is designed to integrate your organization's leadership programming to ensure consistency in language, career strategies, values, and performance management objectives for optimum commitment, engagement and results.

Aligned to three stages of development along with self-study components, pre and post-live workshop assignments, group peer coaching, accountability partnerships, and 1:1 coaching.

SAMPLE TOPICS INCLUDE:

•Role Articulation & Leadership Vision

•Navigating Conflict & Negotiation Skills

•Enterprise & Individual Goal Ownership

•Network Development & Stakeholder Engagement

•Managing Well-being & Growing Demands.

Stay to Lead Talent Accellerator

STAY TO LEAD is a global female talent retention and leadership development program for high-performing mid-level professionals, inspired by Joan Kuhl's Dig Your Heels In. The program is designed to empower participants with strategies to advance and thrive in the global workplace.

The peer cohort experience cultivates meaningful connections with colleagues, so they can bring positive change into their teams, companies, and personal lives.

For maximum 360-degree impact, a companion manager training can be run in parallel in order to teach people managers the barriers women face and the coaching tools they'll need to fuel culture change within their organization.

Millennials and Gen Z: Career Planning and Feedback for Growth and Engagement

In today's multi-generational workplace there is often a lot of mixed messages and challenges amongst managers and early career professionals. This workshop covers the seismic shifts that influenced each generation's expectations about work and advancement to help participants crack the code on relationships, productivity and retention.

Gender Equity in Times of the Pandemic

The Global Pandemic has had a disproportionate Impact on Women around the world (from employment to the physical, emotional and mental burden) and it has major consequences to her career and our business. Joan shares the trends and the strategies to empower women and men to pursue equity in our homes, our workplaces and our communities.

Connections, Communication and Courage: How to Bring Five Generations Closer Together in the Workplace

For the first time in history, five generations are working together and as a global organization, you must commit to fostering the connection between tenured professionals and rising young talent. Awareness and communication are key to successful relationships. This program can be designed to include the voices of diverse employees at your organization who will join a panel facilitated by Joan where they can share their personal experiences in context to Joan's research findings.

The Urgency of Female Leadership

This talk is tailored to C-Suite Executives and Board of Director Level Groups; This interactive strategy session reviews Case Studies from working with executives in healthcare, finance and sports around recruiting and advancing women with research to illuminate the impact on the next generation workforce and consumer segments (Millennials and Gen Z).

Catalyst from Within

This workshop/keynote is designed specifically for Women's Networks (Employee Resource Groups, Affinity Groups and Associations) who want to accelerate their impact across the organization to develop future leaders and advocates for gender equality, increase employee engagement, expand marketplace reach and enable enduring principles and programs that solidify the value and business impact derived by women's networks.


Inspiring Upstand(HER)s

For younger audiences – middle school, high school and college aged women – AND those who work directly with girls and young women as teachers, counselors, mentors and managers. This workshop teaches girls how to be an upstander with strategies for intervening against micro aggressions, it also necessitates the development of empathy skills and emotional intelligence. My approach to Upstand(HER) behavior aims to first help girls recognize when someone is hurt by acknowledging the situation to the victim (I see you), demonstrating empathy (I get you), and using emotional intelligence to support (I feel you) and then learning to proactively speak out and stand up (I've got you!).

Cultivating Presence and Influence in the Virtual Workplace

Women continue to face biased expectations at work and home which can prevent them from bringing their whole authentic self to work and developing to their full leadership potential. Joan Kuhl leverages data to help women strengthen their confidence, cultivate courage and grow personal influence across a global organization in person and in virtual environments. Learn about the common self-limiting behaviors that hold women back and strategies to overcome Imposter Syndrome, Stifled Authenticity, the Myth of Meritocracy and Good Girl Thinking.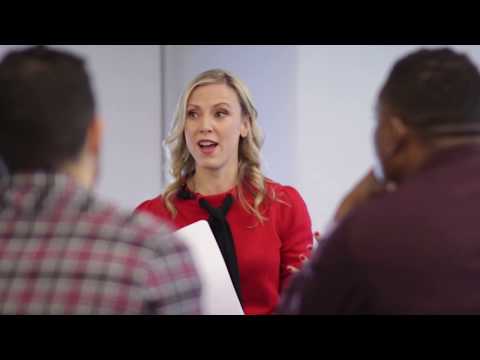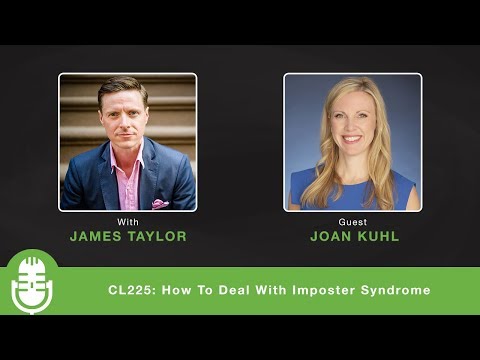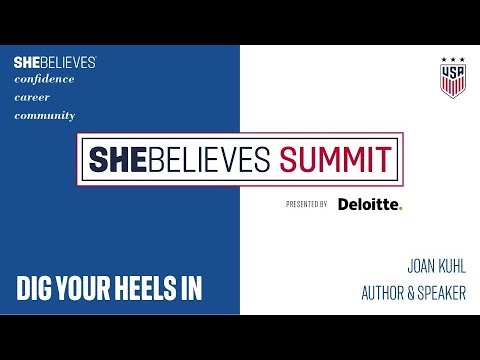 What is Joan Kuhl's speaking fee?
The typical range for Joan Kuhl's speaking fee is $13,000–$25,000. The low end of the fee range represents their standard virtual fee. The high end of the fee range represents their standard fee for a US-based in-person speaking engagement. Appearances which require an extended schedule of activities or international travel will possibly exceed this fee range. Speaker fees update frequently. To receive a personalized quote for Joan Kuhl to speak at your event, please consult with a Key Speakers advisor for up to date information and assistance.
What factors influence the speaker's fee?
Other factors that influence a keynote speaker's fee include their reputation, expertise, demand, experience, duration of the presentation, travel requirements for the event location, and any additional services, activities or customization options they offer.
Are travel expenses included in the speaker's fee?
Travel expenses are typically not included in the listed speaker's fee and are quoted separately. If the speaker needs to travel internationally, fees will be higher. These expenses may include airfare, accommodation, ground transportation at home and in the event city, and meals. We can provide more detailed information about travel expenses and arrangements once you've selected a speaker.
How do I book Joan Kuhl for my event?
The speaker booking process typically involves the following steps:
Browse our website or reach out to a Key Speakers advisor through our website to explore speaker ideas.
Select a keynote speaker based on their expertise, experience, and suitability for your event.
Contact Key Speakers to confirm the speaker's availability, fees, and any unique requirements. We can also help negotiate fees and terms.
Submit a firm offer to extend the invite to your speaker. These details will be used to create an agreement once the speaker accepts.
All parties coordinate and finalize the terms of the booking, including contract terms and conditions.
Confirm the booking by signing the contract and making the necessary payments.
What types of events do keynote speakers typically speak at?
Keynote speakers can speak at a wide range of events, virtual or in person, including conferences, corporate meetings, industry conventions, seminars, workshops, fundraising galas, educational programs, and other special occasions where an inspirational or informative address is desired.
How do I select the right keynote speaker for my event?
When selecting a keynote speaker, consider the following factors:
The speaker's expertise and knowledge relevant to your event's theme or industry.
Their speaking style, ability to engage the audience, and deliver impactful messages.
Past client testimonials, reviews, or references.
The speaker's availability and fee within your budget.
What are the payment terms and conditions?
A deposit is required upon signing the contract, with the remaining balance due 2–4 weeks before the event. If the event is taking place within 30 days, the full balance is due upon signing.
How far in advance should I book a keynote speaker?
It is generally advisable to book a keynote speaker as early as possible, especially if you have a specific speaker in mind or if your event is during a peak season holiday. Ideally, booking a speaker three to six months in advance can increase the chances of securing your desired speaker.
Can you help me with the logistics and technical requirements for the speaker's presentation?
Yes, we can assist you with the logistics and technical requirements for the speaker's presentation. We stay actively involved during pre-event planning to coordinate with you and ensure that the necessary audiovisual equipment, staging, lighting, and other technical aspects are in place for a successful presentation.
Are there any special requirements or accommodations that need to be considered for the speaker?
Keynote speakers may have specific requirements or accommodations that need to be considered, such as travel arrangements, accommodation preferences, dietary restrictions, or accessibility needs. Some speakers have a performance rider we include in the contract, others have minimal requirements.
Do keynote speakers offer customization options for their presentations?
Yes, many keynote speakers offer customization options for their presentations. They can tailor their content, examples, or case studies to align with your event's theme, industry, or specific audience. Discuss your customization needs with us so we can guide you accordingly.
Can the speaker participate in pre-event activities such as panel discussions or Q&A sessions?
Some keynote speakers are open to participating in pre-event activities such as panel discussions, Q&A sessions, or meet-and-greet sessions. Please share your specific requirements with us during the firm offer phase, so we can work on getting you everything you need.
How long is a typical keynote speech?
The duration of a standard keynote speech can vary depending on the speaker and the event's schedule. Typically, keynote speeches range from 30 minutes to 90 minutes, including any Q&A sessions or interactive elements. Some speakers can accommodate half or full day sessions and extended keynotes. Discuss the desired duration with your representative to determine the appropriate length for participation.
Can I provide feedback or reviews about the speaker's performance?
Yes, we encourage and appreciate feedback about the speaker's performance as well as our services. You can share your feedback via email after the event, or via our survey feedback form. Your feedback can help them improve our services and assist other clients in making informed decisions.
Are there any discounts or special offers available for booking multiple speakers or multiple events?
Often, yes. It's worth inquiring about such possibilities with your Key Speakers representative to explore any available cost-savings options.
Why book Joan Kuhl though Key Speakers?
We provide a comprehensive service that takes the guesswork out of hiring a speaker—from speaker selection to logistics to post-event feedback. We know you have lots of responsibilities on top of finding and coordinating event speakers, so having a committed and proactive partner on your side that is an expert with the talent booking process is crucial. Every time you book a speaker with Key, your dedicated events manager will support you throughout the entire planning process. We work closely with you from speaker selection to post-event success and always ensure that your needs are addressed first.
We help you negotiate contractual details such as speaker fees and travel terms so that you end up with the most favorable deal. Leave the fine print to us so you can focus on other aspects of your event. Key Speakers mediates and absorbs some of the contractual risks that inherently come with booking a keynote speaker.
With our highly communicative booking and proposal model, you'll never be left in the dark with the status of your speaker. We pride ourselves on speedy response time and always keep you updated on all new developments relating to your event. Our experienced agents are personable (after our morning coffee!) and always eager to do whatever it takes to secure a fantastic speaker for your event.
To put it simply, Key Speakers is your one-stop resource for finding, booking and managing speakers for your event. We do the heavy lifting for you. Our dedicated and knowledgeable advisors ensure that your speaker's message and personal brand perfectly align to your event objectives.
Remember that the specific details and offerings may vary among different speakers, so it's always recommended to consult with your Key Speakers representative for accurate information and assistance.
Speaker Fee Range:
$13,000–$25,000
*Ranges are a guideline only, with the low end representing the speaker's virtual fee and the high end representing their in-person fee. Fees are subject to change. Contact us for an exact quote.
Travels From:
New York
Related Categories:
Request Joan Kuhl
Connect with us to learn more about booking this speaker for your event.