Speaker Fee Range:
$50,000–$100,000
*Ranges are a guideline only, with the low end representing the speaker's virtual fee and the high end representing their in-person fee. Fees are subject to change. Contact us for an exact quote.
Travels From:
California
Related Categories:
Gary Hamel
Strategic Innovation Expert and Author,
Competing for the Future
and
Leading the Revolution
Gary Hamel is one of the world's most influential and iconoclastic business thinkers. He has worked with leading companies across the globe and is a dynamic and sought-after management speaker. Hamel has been on the faculty of the London Business School for more than 30 years and is the director of the Management Innovation eXchange.
Hamel has written 17 articles for the Harvard Business Review and is the most reprinted author in the Review's history. His landmark books have been translated into more than 25 languages. His most recent bestsellers are The Future of Management and What Matters Now. In these volumes, Hamel presents an impassioned plea for reinventing management and lays out a practical blueprint for building organizations that are "fit for the future."
Fortune magazine describes Hamel as "the…
A Company That is as Nimble as Change Itself


As the pace of change accelerates, so must the pace of strategic renewal in every organization. All too often deep change is crisis-driven and episodic; too seldom is it opportunity-driven and continuous. Drawing on his pioneering work on strategic "resilience," Hamel's can help your company to:

•Recognize the warning signs of "strategy decay"
•Overcome the arrogance and denial that so often frustrates strategic renewal
•Build a future-oriented vision that is powerful enough to overcome the gravitational pull of the past
•Accelerate the shift of resources from legacy programs to future-oriented initiatives
•Weave the principles of resilience into every management process and practice
•If the goal is a company that can change as fast as change itself, these are essential insights.

Busting Bureaucracy, For Good


If you want to win in a world of nimble, hungry upstarts, bureaucracy has to die. Young companies are bold, flexible and quick. Big companies, not so much. Research suggests that an excess of bureaucracy—too many layers and too many rules—costs OECD economies $9 trillion each year in lost economic output. Nevertheless, most struggle to imagine an alternative. Bureaucracy seems essential for achieving the control, coordination and consistency that allow large organizations to function. For decades that was true. Now it is not.

A growing number of vanguard companies are proving it is possible to buy the benefits of bureaucracy duty-free. On average, these post-bureaucratic trailblazers enjoy a 30-50% productivity advantage over their peers, and are far more fleetfooted. Svenska Handelsbanken, the world's most consistently profitable bank, has three management layers. Nucor, the highly innovative steel-maker has no central R&D and a head office of fewer than 100 individuals. Haier, a global leader in the appliance industry, has turned itself into a "plagorm" of 4,000 highly autonomous "micro-enterprises." Turns out you can be big and fast, efficient and supple, disciplined and courageous. For more than a decade, Gary Hamel has been helping progressive-minded organizations "uninstall" bureaucracy. Doing so requires three things…

✓ Motivation: Organizations get serious about busting bureaucracy when they start to measure its hidden costs. Every organization needs to calculate its BMI—"Bureaucracy Mass Index."
✓ Models: It's hard to begin a journey when you can't imagine the destination. Luckily, the post-bureaucratic pioneers help point us in the right direction.
✓ Migration: You don't build a post-bureaucratic organization with a grand, topdown change program. Instead, you must build migration paths by launching many small, yet radical, experiments designed to test and refine new, "postbureaucratic" practices. The payoff: an organization that is flat, open and free.


Building an Evolutionary Advantage


The winds of creative destruction are howling. Change is exponential and unrelenting. In this environment, the most important question for any organization is, "Are we changing as fast as the world around us?" Sadly, for many organizations the answer is no. Today, there are many who expect the old guard to lose. After all, in a hyper-kinetic world, resources count for less than resourcefulness, and companies that fall behind tend to stay behind.

All too often, deep change is the product of crisis—it's belated, convulsive and typically insufficient. The challenge, then, is to build an organization that can change as fast as change itself, that possesses an "evolutionary advantage." Such an organization would. . . .
✓ Rush out to meet the future.
✓ Change before it had to.
✓ Consistently redefine customer expectations.
✓ Capture more than its share of new opportunities.
✓ Avoid unexpected earnings shocks.
✓ Consistently out-perform competitors.

Building an evolutionary advantage requires more than new practices—it also requires new principles. Most organizations were built on the principles of standardization, formalization, specialization, alignment and discipline. These are fine principles, but now we must embrace new principles: experimentation, openness, meritocracy, freedom and audacity. These cannot be mere buzzwords, but must be embedded deeply in structures, systems and behaviors. Building an evolutionary advantage may seem like a Herculean task. It's not. In his pioneering work, Gary Hamel has demonstrated that with courage and tenacity, any company can learn to outrun change.

Building an evolutionary advantage may seem like a Herculean task. It's not. In his pioneering work, Gary Hamel has demonstrated that with courage and tenacity, any company can learn to outrun change.


Innovation from Everyone, Every Day


Every human being has within them a creative spark, yet our organizations harness only a fraction of that latent imagination. While 79% of leaders rank innovation as a top priority, 94% say their organizations aren't as innovative as they need to be. What gives? If innovation is so important, why do most companies struggle with it? Because few of them have taken a systematic approach to making innovation instinctive for every individual and intrinsic to the organization itself. For innovation to become a genuine core competence, organizations must …

Build creative capital. While most people have creative instincts, it takes practice to learn to think like a gamechanger. You wouldn't expect someone to hit a golf ball 200 yards down the fairway without a bit of training. So it is with innovation. The quickest way to increase the innovation output of any company is to teach everyone how to upend conventional thinking, intercept emerging trends and invent novel solutions to deep customer needs.

Re-tool the management model. Over the past decade, many companies re-engineered their operating model for speed and efficiency. Few, though, have retooled their management model for innovation. This is now an imperative. Every management system—planning, resource allocation, performance management, compensation and training—must facilitate rather than frustrate innovation. Companies that fail to take a systematic approach to this challenge will soon find themselves preempted by their competitors and abandoned by their customers.

Over the past three decades, Gary Hamel has taught hundreds of thousands of individuals how to imagine and build the future. He has also helped many of the world's most admired companies design and build innovation-friendly management practices. The result: boldly creative teams and billions of dollars added to the top line.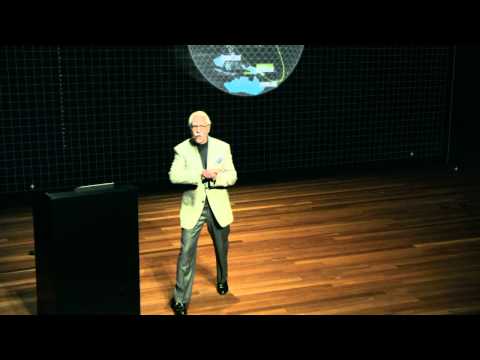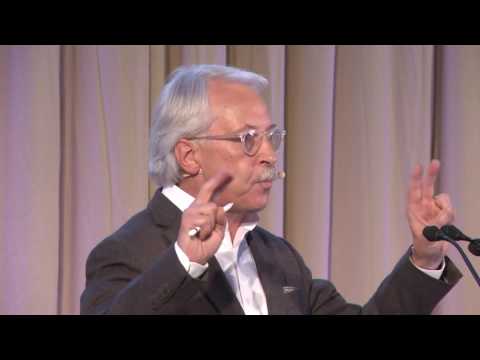 What is Gary Hamel's speaking fee?
The typical range for Gary Hamel's speaking fee is $50,000–$100,000. The low end of the fee range represents their standard virtual fee. The high end of the fee range represents their standard fee for a US-based in-person speaking engagement. Appearances which require an extended schedule of activities or international travel will possibly exceed this fee range. Speaker fees update frequently. To receive a personalized quote for Gary Hamel to speak at your event, please consult with a Key Speakers advisor for up to date information and assistance.
What factors influence the speaker's fee?
Other factors that influence a keynote speaker's fee include their reputation, expertise, demand, experience, duration of the presentation, travel requirements for the event location, and any additional services, activities or customization options they offer.
Are travel expenses included in the speaker's fee?
Travel expenses are typically not included in the listed speaker's fee and are quoted separately. If the speaker needs to travel internationally, fees will be higher. These expenses may include airfare, accommodation, ground transportation at home and in the event city, and meals. We can provide more detailed information about travel expenses and arrangements once you've selected a speaker.
How do I book Gary Hamel for my event?
The speaker booking process typically involves the following steps:
Browse our website or reach out to a Key Speakers advisor through our website to explore speaker ideas.
Select a keynote speaker based on their expertise, experience, and suitability for your event.
Contact Key Speakers to confirm the speaker's availability, fees, and any unique requirements. We can also help negotiate fees and terms.
Submit a firm offer to extend the invite to your speaker. These details will be used to create an agreement once the speaker accepts.
All parties coordinate and finalize the terms of the booking, including contract terms and conditions.
Confirm the booking by signing the contract and making the necessary payments.
What types of events do keynote speakers typically speak at?
Keynote speakers can speak at a wide range of events, virtual or in person, including conferences, corporate meetings, industry conventions, seminars, workshops, fundraising galas, educational programs, and other special occasions where an inspirational or informative address is desired.
How do I select the right keynote speaker for my event?
When selecting a keynote speaker, consider the following factors:
The speaker's expertise and knowledge relevant to your event's theme or industry.
Their speaking style, ability to engage the audience, and deliver impactful messages.
Past client testimonials, reviews, or references.
The speaker's availability and fee within your budget.
What are the payment terms and conditions?
A deposit is required upon signing the contract, with the remaining balance due 2–4 weeks before the event. If the event is taking place within 30 days, the full balance is due upon signing.
How far in advance should I book a keynote speaker?
It is generally advisable to book a keynote speaker as early as possible, especially if you have a specific speaker in mind or if your event is during a peak season holiday. Ideally, booking a speaker three to six months in advance can increase the chances of securing your desired speaker.
Can you help me with the logistics and technical requirements for the speaker's presentation?
Yes, we can assist you with the logistics and technical requirements for the speaker's presentation. We stay actively involved during pre-event planning to coordinate with you and ensure that the necessary audiovisual equipment, staging, lighting, and other technical aspects are in place for a successful presentation.
Are there any special requirements or accommodations that need to be considered for the speaker?
Keynote speakers may have specific requirements or accommodations that need to be considered, such as travel arrangements, accommodation preferences, dietary restrictions, or accessibility needs. Some speakers have a performance rider we include in the contract, others have minimal requirements.
Do keynote speakers offer customization options for their presentations?
Yes, many keynote speakers offer customization options for their presentations. They can tailor their content, examples, or case studies to align with your event's theme, industry, or specific audience. Discuss your customization needs with us so we can guide you accordingly.
Can the speaker participate in pre-event activities such as panel discussions or Q&A sessions?
Some keynote speakers are open to participating in pre-event activities such as panel discussions, Q&A sessions, or meet-and-greet sessions. Please share your specific requirements with us during the firm offer phase, so we can work on getting you everything you need.
How long is a typical keynote speech?
The duration of a standard keynote speech can vary depending on the speaker and the event's schedule. Typically, keynote speeches range from 30 minutes to 90 minutes, including any Q&A sessions or interactive elements. Some speakers can accommodate half or full day sessions and extended keynotes. Discuss the desired duration with your representative to determine the appropriate length for participation.
Can I provide feedback or reviews about the speaker's performance?
Yes, we encourage and appreciate feedback about the speaker's performance as well as our services. You can share your feedback via email after the event, or via our survey feedback form. Your feedback can help them improve our services and assist other clients in making informed decisions.
Are there any discounts or special offers available for booking multiple speakers or multiple events?
Often, yes. It's worth inquiring about such possibilities with your Key Speakers representative to explore any available cost-savings options.
Why book Gary Hamel though Key Speakers?
We provide a comprehensive service that takes the guesswork out of hiring a speaker—from speaker selection to logistics to post-event feedback. We know you have lots of responsibilities on top of finding and coordinating event speakers, so having a committed and proactive partner on your side that is an expert with the talent booking process is crucial. Every time you book a speaker with Key, your dedicated events manager will support you throughout the entire planning process. We work closely with you from speaker selection to post-event success and always ensure that your needs are addressed first.
We help you negotiate contractual details such as speaker fees and travel terms so that you end up with the most favorable deal. Leave the fine print to us so you can focus on other aspects of your event. Key Speakers mediates and absorbs some of the contractual risks that inherently come with booking a keynote speaker.
With our highly communicative booking and proposal model, you'll never be left in the dark with the status of your speaker. We pride ourselves on speedy response time and always keep you updated on all new developments relating to your event. Our experienced agents are personable (after our morning coffee!) and always eager to do whatever it takes to secure a fantastic speaker for your event.
To put it simply, Key Speakers is your one-stop resource for finding, booking and managing speakers for your event. We do the heavy lifting for you. Our dedicated and knowledgeable advisors ensure that your speaker's message and personal brand perfectly align to your event objectives.
Remember that the specific details and offerings may vary among different speakers, so it's always recommended to consult with your Key Speakers representative for accurate information and assistance.
Speaker Fee Range:
$50,000–$100,000
*Ranges are a guideline only, with the low end representing the speaker's virtual fee and the high end representing their in-person fee. Fees are subject to change. Contact us for an exact quote.
Travels From:
California
Related Categories:
Request Gary Hamel
Connect with us to learn more about booking this speaker for your event.