Speaker Fee Range:
$15,000–$20,000
*Ranges are a guideline only, with the low end representing the speaker's virtual fee and the high end representing their in-person fee. Fees are subject to change. Contact us for an exact quote.
Travels From:
Oklahoma
Related Categories:
Scott Klososky
Technologist, Futurist, Humanist, Author and Consultant

As a founding partner of digital strategy firm, Future Point of View (FPOV), Scott lives on the leading edge of technology and innovative thinking. Scott speaks to large audiences worldwide about the intersection of humanity and the Digital Transformation. Through FPOV, Scott provides advisory work for clients including Fortune100, SMB's and government entities. This work has driven him to develop unique concepts such as the HUMALOGY® Scale for measuring the amount of human or machine involved in a system or process, and the Rivers of Information® process for building learning eco-systems. He also pioneered a framework for looking accurately into the future of an industry sector in order to set organizational strategy: The High Beam process.
Scott co-founded Alkami Technology (ALKT), the developer of a second-generation online banking platform with innovative features non-existent in current systems. The company went public in 2021 at a $3 billion valuation…
The Future Of Cybersecurity: Protecting Ourselves In An Increasingly Connected World

The field of cybersecurity will only grow in its impact on people, organizations and our world. What will the future bring? In this presentation, Scott looks forward to tackling some of the challenges we will soon face in cyberspace.

Will we continue to witness a rise of surveillance on each of us, constant threats of digital attacks from state-sponsored actors, people from across the globe with the ability to seize control of our vehicles, our wearable devices, and our smart homes, are you implementing Integrated Security?

These are some of the important topics that will be addressed in this presentation. Scott is recognized for his unique future vision and his ability to extrapolate technology trends that will influence our world. In this program, he points this capability toward the world of cybersecurity to explain why it will become one of the most critical elements of our future.

Learning Objectives:
• Analyze the ways new technologies will impact the field of cybersecurity
• What is Integrated security? Why is it important? What are the current attack vectors, who are the bad guys, and how do you do risk management?
• Evaluate how the Internet of Things remains an enormous threat to our infrastructure
• Identify the increasing danger from organized cybercrime
• Understand what each of our growing digital footprints will mean for our privacy Learn steps you can take to protect your devices, and yourself, in an increasingly connected world


Trends, Technology, And Taking the Lead


Technology isn't simply a tool. In the right hands, Technology can almost be magical in its ability to give us new capabilities. As a leader, it is critical that you understand how technology can be fully leveraged in order to drive top-line revenues, or lower bottom-line costs. Scott will discuss practical technology tools and concepts that can be used as soon as you get back to the office.

With Scott's fast-paced and entertaining style, he will create context for many of the words and concepts that you have heard about but couldn't quite apply. Many people talk about the Digital Transformation and few people really can describe what it is and how it is changing the world, and the economy. It is important for people in the technology industry to have the 30,000 ft view of the transformation so they can make solid design decisions, and even career choices. Also, so you are moving through digital transformation – are you moving fast enough?

Scott Klososky speaks all over the world on how the impact the Digital Transformation is having on the human race, as well as how organizations go to market. His presentation will focus on subjects such as how technology is integrating into humanity, machine intelligence, cybersecurity, and the critical need to be able to look over the horizon accurately.



Learning Objectives:


• Does your organization not have a digital transformation strategy? If not, where do you start and how do you get it accomplished?
• How to tell if you are moving fast enough through digital transformation?
• What's going on with technology in your industry?
• What do leaders need to know about leveraging technology?
• What do leaders need to do competitively to win with technology in the next 3-5 years?



The Technology Integration Of Humanity


A recent study shows the average age a child first sees porn is eight years old. Pause for a beat and consider the impact of that statement and know that there are many more startling facts that surround the way technology is integrating into every aspect of our personal and professional lives.

Among the millions of utopian joys gained from the internet we also find ourselves enduring much that is dystopian. The concepts discussed in Scott's most recent book, Did God Create the Internet?

The Impact of Technology on Humanity, are the backbone of this thought-leading keynote. One of the most speculated questions people (especially parents) have about technology is how it will impact us as a species over time.

Will all these new digital tools be good or bad for us as a species? What is technology doing to us today? Are we going to be happier? Work longer and harder, or less? Will we have less privacy? Will younger generations lose capabilities that older generations had, or will our young people be much more powerful than their predecessors?

Scott weaves together technology and philosophy into a thought-provoking talk that is sure to be mind expanding. There is a lot of flexibility to deliver content that is futuristic or relevant today. The tone can be conversational and filled with stories, or a serious call to action to make better decisions about boundaries with digital tools. (Despite the title of Scott's book, this talk is not religious in nature.)



Learning Objectives Audience:


• What happening to society as machines take over jobs that humans used to do?
• Consider the impacts technology is having on our physical and psychological well-being
• Develop insight into coming trends, such as machine learning, artificial intelligence, and the singularity, which will disrupt every characteristic of what it means to be human
• Analyze why all visions of the future are dystopian; why don't we see a utopian future?
• Learn how the HUMALOGY® balance can act as a guide to integrate technology in ways that are healthy for humanity
• Ensure the digital transformation will be positive for everyone



Thriving in the Digital Transformation: Leading Through Disruption


In today's business environment, all leaders in every organization is currently facing the monumental task of maturing their tools, processes, and people in a world dominated by technology. And now, the speed at which this is happening is very important also. In a thought-provoking and inspiring presentation, Scott walks you through the digital transformation and its formidable impact on your industry. Scott considers technologies that are currently impacting your industry, including the Internet of Things, automation, wearable devices, cashless society, hyper-personalization, cybersecurity, and much more. He peppers this talk with real world examples of organizations that have navigated the digital transformation successfully and those who have not.

Also, he will discuss how fast all of this is happening. Can you move faster than your competition? How do we measure that? He also uses interesting and humorous anecdotes from his work as a CEO, technologist, and consultant to provide illustrations of the step's leaders must take to pilot their organizations through a world that is evolving at unprecedented speeds.



Learning Objectives:


• What is the influence innovative technologies are having on your industry?
• At what speed is your organization executing digital transformation? How can I measure that against the competition?
• Understand how technology can be used to make your organization more efficient, effective, and capable of adapting to a rapidly changing marketplace
• Develop "high beam" thinking, looking out into the future to spot trends that will disrupt your industry
• Creating Rivers of Information® to help you grow your Technology IQ more quickly and effectively
• Form a "technology halo" so customers can recognize the ways you use technology to offer them convenience and ease

Machine Intelligence: The Rise Of Machines


The rise of machines is both exciting and scary for some people. It shouldn't be "scary" and the more you learn about the subject, the more exciting it is. Machine Intelligence is poised to dramatically reshape all organizations and industries. It will give organizations better insight into their constituent outreach and back office processes while allowing them to run smarter and leaner. Scott will cover the Machine Intelligence Ecosystem – Robotics, Smart Sensors, Cognitive Computing, AI, Machine Learning, and Deep Learning. We are in an era when technology is systematically integrating more and more into our lives. He will show how MI is changing your industry and things leaders need to know about it. Plus, does every leadership team within an organization need to build a Machine Intelligence strategy? Scott will give his insights on that and more in the fascinating topic.



Learning Objectives for the Audience:


• What is the influence Machine Intelligence is having on your industry?
• Discover how leading-edge technologies, such as implantable devices, autonomous robotics, the Internet of Things, and massive rivers of data, will come together to reshape our lives and industries
• Consider the positive and the negatives of the technology integration Reflect broadly on how to position your organization for the coming dynamic changes
• Does your organization need a Machine Intelligence strategy? If so, where do you start and how do you get it accomplished?


Customer Experience: Selling In A Hyper-Personalized World


What if you knew exactly what each of your constituents (customers, members, patients, vendors, employees etc) REALLY wanted? Would that help you develop customer loyalty? If you could anticipate what each person wanted from you before they told you, how would knowing that change your approach?

Through use of big data and digital connections, you can individualize relationships with any client or prospect you value. A hot topic in marketing today is "hyper-personalization."

This is the process of gathering a deep level of information on your constituents and then using that information to create loyal and valued relationships. This goes way beyond installing a CRM system! Scott has been on the vanguard of digital marketing techniques since digital marketing was born.

In this session, he combines his custom knowledge of your industry and digital marketing savvy to show attendees several new methods for driving business. This includes using the process of "mapping the customer journey" to detail every touchpoint in relationships and how either a human or technology connection can be used to create a fantastic experience.

As a special bonus, Scott can provide sample templates and tools that are used to complete these processes, so attendees can create a strategic plan for their organization.



Learning Objectives:


• Build relationship journey maps inside your organization that detail every touch point of engagement
• Develop hyper-personalization within your own engagement efforts
• Create a robust digital revenue engine to tie your efforts together and work toward building a more effective customer journey
• Discover how to get your customers talking about their experience with you to their networks Find the correct HUMALOGY® balance throughout your entire customer experience strategy • Harness the enormous amount of data potentially available through customers' mobile devices to serve them in unbelievable ways
• Discover how smart devices and the Internet of Things will produce a seismic shift in the way you serve customers Technology tips and tricks to drive revenue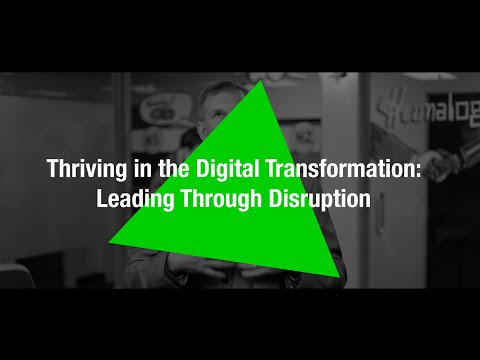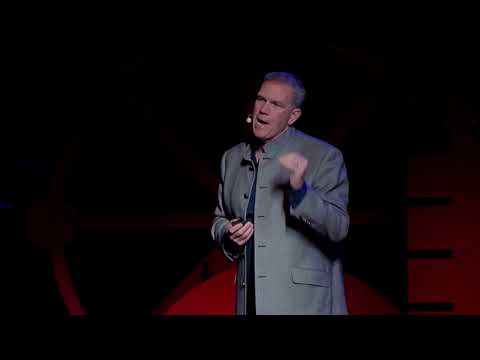 What is Scott Klososky's speaking fee?
The typical range for Scott Klososky's speaking fee is $15,000–$20,000. The low end of the fee range represents their standard virtual fee. The high end of the fee range represents their standard fee for a US-based in-person speaking engagement. Appearances which require an extended schedule of activities or international travel will possibly exceed this fee range. Speaker fees update frequently. To receive a personalized quote for Scott Klososky to speak at your event, please consult with a Key Speakers advisor for up to date information and assistance.
What factors influence the speaker's fee?
Other factors that influence a keynote speaker's fee include their reputation, expertise, demand, experience, duration of the presentation, travel requirements for the event location, and any additional services, activities or customization options they offer.
Are travel expenses included in the speaker's fee?
Travel expenses are typically not included in the listed speaker's fee and are quoted separately. If the speaker needs to travel internationally, fees will be higher. These expenses may include airfare, accommodation, ground transportation at home and in the event city, and meals. We can provide more detailed information about travel expenses and arrangements once you've selected a speaker.
How do I book Scott Klososky for my event?
The speaker booking process typically involves the following steps:
Browse our website or reach out to a Key Speakers advisor through our website to explore speaker ideas.
Select a keynote speaker based on their expertise, experience, and suitability for your event.
Contact Key Speakers to confirm the speaker's availability, fees, and any unique requirements. We can also help negotiate fees and terms.
Submit a firm offer to extend the invite to your speaker. These details will be used to create an agreement once the speaker accepts.
All parties coordinate and finalize the terms of the booking, including contract terms and conditions.
Confirm the booking by signing the contract and making the necessary payments.
What types of events do keynote speakers typically speak at?
Keynote speakers can speak at a wide range of events, virtual or in person, including conferences, corporate meetings, industry conventions, seminars, workshops, fundraising galas, educational programs, and other special occasions where an inspirational or informative address is desired.
How do I select the right keynote speaker for my event?
When selecting a keynote speaker, consider the following factors:
The speaker's expertise and knowledge relevant to your event's theme or industry.
Their speaking style, ability to engage the audience, and deliver impactful messages.
Past client testimonials, reviews, or references.
The speaker's availability and fee within your budget.
What are the payment terms and conditions?
A deposit is required upon signing the contract, with the remaining balance due 2–4 weeks before the event. If the event is taking place within 30 days, the full balance is due upon signing.
How far in advance should I book a keynote speaker?
It is generally advisable to book a keynote speaker as early as possible, especially if you have a specific speaker in mind or if your event is during a peak season holiday. Ideally, booking a speaker three to six months in advance can increase the chances of securing your desired speaker.
Can you help me with the logistics and technical requirements for the speaker's presentation?
Yes, we can assist you with the logistics and technical requirements for the speaker's presentation. We stay actively involved during pre-event planning to coordinate with you and ensure that the necessary audiovisual equipment, staging, lighting, and other technical aspects are in place for a successful presentation.
Are there any special requirements or accommodations that need to be considered for the speaker?
Keynote speakers may have specific requirements or accommodations that need to be considered, such as travel arrangements, accommodation preferences, dietary restrictions, or accessibility needs. Some speakers have a performance rider we include in the contract, others have minimal requirements.
Do keynote speakers offer customization options for their presentations?
Yes, many keynote speakers offer customization options for their presentations. They can tailor their content, examples, or case studies to align with your event's theme, industry, or specific audience. Discuss your customization needs with us so we can guide you accordingly.
Can the speaker participate in pre-event activities such as panel discussions or Q&A sessions?
Some keynote speakers are open to participating in pre-event activities such as panel discussions, Q&A sessions, or meet-and-greet sessions. Please share your specific requirements with us during the firm offer phase, so we can work on getting you everything you need.
How long is a typical keynote speech?
The duration of a standard keynote speech can vary depending on the speaker and the event's schedule. Typically, keynote speeches range from 30 minutes to 90 minutes, including any Q&A sessions or interactive elements. Some speakers can accommodate half or full day sessions and extended keynotes. Discuss the desired duration with your representative to determine the appropriate length for participation.
Can I provide feedback or reviews about the speaker's performance?
Yes, we encourage and appreciate feedback about the speaker's performance as well as our services. You can share your feedback via email after the event, or via our survey feedback form. Your feedback can help them improve our services and assist other clients in making informed decisions.
Are there any discounts or special offers available for booking multiple speakers or multiple events?
Often, yes. It's worth inquiring about such possibilities with your Key Speakers representative to explore any available cost-savings options.
Why book Scott Klososky though Key Speakers?
We provide a comprehensive service that takes the guesswork out of hiring a speaker—from speaker selection to logistics to post-event feedback. We know you have lots of responsibilities on top of finding and coordinating event speakers, so having a committed and proactive partner on your side that is an expert with the talent booking process is crucial. Every time you book a speaker with Key, your dedicated events manager will support you throughout the entire planning process. We work closely with you from speaker selection to post-event success and always ensure that your needs are addressed first.
We help you negotiate contractual details such as speaker fees and travel terms so that you end up with the most favorable deal. Leave the fine print to us so you can focus on other aspects of your event. Key Speakers mediates and absorbs some of the contractual risks that inherently come with booking a keynote speaker.
With our highly communicative booking and proposal model, you'll never be left in the dark with the status of your speaker. We pride ourselves on speedy response time and always keep you updated on all new developments relating to your event. Our experienced agents are personable (after our morning coffee!) and always eager to do whatever it takes to secure a fantastic speaker for your event.
To put it simply, Key Speakers is your one-stop resource for finding, booking and managing speakers for your event. We do the heavy lifting for you. Our dedicated and knowledgeable advisors ensure that your speaker's message and personal brand perfectly align to your event objectives.
Remember that the specific details and offerings may vary among different speakers, so it's always recommended to consult with your Key Speakers representative for accurate information and assistance.
Speaker Fee Range:
$15,000–$20,000
*Ranges are a guideline only, with the low end representing the speaker's virtual fee and the high end representing their in-person fee. Fees are subject to change. Contact us for an exact quote.
Travels From:
Oklahoma
Related Categories:
Request Scott Klososky
Connect with us to learn more about booking this speaker for your event.