Speaker Fee Range:
$15,000–$23,000
*Ranges are a guideline only, with the low end representing the speaker's virtual fee and the high end representing their in-person fee. Fees are subject to change. Contact us for an exact quote.
Travels From:
Georgia
Related Categories:
Valorie Burton
Certified Personal and Executive Coach
National bestselling author, international speaker and life strategist Valorie Burton is the founder and CEO of the Coaching and Positive Psychology (CaPP) Institute. Her life-changing message has an intriguing, research-based emphasis in the pioneering field of applied positive psychology – the study of what happens when things go right with us. She teaches that resilience is a skill that can be learned – and anyone who wants to have fulfillment, high impact and success must learn it.
Her company provides coaching, coach training and resilience training and has served clients in all 50 states and 15 countries on six continents. Since 1999, she has written 13 books on personal development translated into nine languages, including the bestsellers Successful Women Think Differently, Successful Women Speak Differently, What's Really Holding You Back?, and the most recent book Let Go of the Guilt
Successful Women Think Differently: The Research-based Habits that Make You Happier, Healthier and More Resilient

(This can be adjusted to Successful People Think Differently)
You are capable of far more than you know. Scientific studies prove successful people think differently than the average person. They make decisions differently, set goals differently, and bounce back from failure and adversity differently. In this intriguing and energetic presentation, Valorie Burton will help you and your audience:

• Pinpoint your thinking style and make adjustments to improve performance
• Understand why talent isn't enough and how to develop the self-control that will take you to the next level
• Understand why how you explain your success and failure predicts more about your potential than you think
• How to focus on solutions, not problems.

This powerful presentation is based on Valorie's national bestselling book, Successful Women Think Differently.

Happy Women Live Better: 13 Ways to Trigger Your Happiness Every Day

Happier people are more productive, perform better and are more engaged in their work and with customers. When organizations invest in helping employees be happier, it impacts morale and the bottom line. Women have more education, more money, and more choices than ever before. Yet, research shows we are less happy than women 40 years ago. Today, we can "have it all." So why is happiness declining?

Valorie Burton will help your audience unlock the secrets to their personal happiness allowing them to boost their joy right now, even in the midst of deadlines, children, marriage, dating and squeezing in a workout or girls' night out. Through 13 happiness triggers, your audience will learn to:

• Bounce back from workplace stress and adversity faster
• Enjoy deeper satisfaction within their current role in the company
• Balance personal and work life more effectively
• Fight off depression, colds and other illnesses
• Live longer!

Let Go of the Guilt: Stop beating yourself up and take back your joy

Expectations for what you "should" accomplish and how your life "should" look are higher than ever – and so is the tendency to feel guilty. Left unchecked, that guilt can drive decisions, drain your emotions, and rule your relationships. In this life-changing message, life coach and bestselling author Valorie Burton teaches a simple but profound method that frees you from the "false guilt" that is so common today. Through the power of stories and research, she shows you how to:

• Recognize and overcome the thought patterns of guilt
• Notice and conquer the guilt gender gap
• Why the personality trait most likely to predict success can also leave you prone to guilt
• Stop guilt from sneaking its way into your everyday decisions and interactions
• Stop setting yourself up for stress, anxiety and obligation and set yourself up for joy, productivity and freedom

Coaching for Leaders: How to bring out the best in yourself and others

What if you could coach yourself in five minutes or less to think clearly through a major decision or an emotional dilemma? Coaching is a powerful tool to create personal clarity, build a positive environment, and facilitate progress towards critical goals. Valorie will give your audience principles and research-based techniques they can use immediately to fulfill their potential facilitate growth in others. As Valorie shares her proven 5-step coaching process, you will discover how to:

• Transform a scattered brain into a focused mind that accomplishes your daily goals.
• Lay your head on your pillow at night feeling peace about your decisions.
• Control the emotions that cause you to procrastinate, spend emotionally, and sabotage your own success.

It's About Time: The art of choosing the meaningful over the urgent

Even the most efficient among us feel as if we're racing the clock every day – and we still never seem to get it all done. The new norms of modern life tap into psychological impulses that make it harder than ever to take control of our time. In this message based on her acclaimed book of the same name, Valorie Burton inspires and teaches practical research-based discoveries to help you understand:

• Why so many of us live in "time poverty" and how you can climb out of it
• How to stop digital distractions from creating false urgencies that drain your time
• Where you can reallocate your time to reflect the values and priorities that matter most
• How to pinpoint the core vulnerabilities that are keeping you stuck in time debt

Cultural Humility and Resilience Workshop

In a world increasingly demanding equity, inclusion and belonging for all, what is your individual contribution? And how do you resiliently navigate the emotions of topics that feel professionally-taboo yet very real and sometimes uncomfortable in everyday life?

In this engaging, researched-based interactive presentation, bestselling author, executive coach and positive psychology expert Valorie Burton equips attendees with a set of tools to increase connectedness in the workplace. Using a thought-provoking and engaging workshop-style format, attendees will learn concepts such as cultural humility and racial empathy, and apply coaching and positive psychology principles to navigate important conversations and dynamics at work. Her message will leave attendees with a fresh perspective on their specific role in fostering a sense of belonging for all in the workplace.

Resilient & Ready - How to Thrive Through Challenge & Change

In a world of constant change and uncertainty, success requires the ability to adapt and thrive no matter what challenges arise. Valorie Burton will help you understand how to create the building blocks of resilience so you can:

•Bounce back from setbacks
•Maximize opportunities
•Develop the thinking style research proves helps you succeed under pressure – Find your joy and maintain a positive perspective
•Navigate disappointments in a way that makes you better, not bitter.

In this practical, engaging conversation, Valorie will equip you with a survival toolkit to face any challenge that comes your way!

Goal Setting, Goal Getting! Reach Your Goals Faster


Are you setting the right goals? How do you know? Are your team members' strategies for reaching goals as effective as they could be? Does your team have the traits needed to reach major goals—and if not, do you know how to develop those traits?

In this fun and fast-paced session, Valorie Burton shares practical, research-based methods to reach your goals faster, more easily and more consistently.

In this highly engaging and interactive session, you'll learn:

• Three foundational principles of effective goal setting. They're rarely discussed, yet without them your goals are likely to falter or fizzle.
• How to set a goal in a way that challenges but doesn't overwhelm you or your team
• The 7 Building Blocks of the "goal getting" process.
• Which of the 7 Building Blocks you already possess, where you have gaps that need to be filled—and how to close those gaps.
• How to spot and eliminate "Goal Fatigue," a little-known phenomenon that impacts leaders and employees in demanding environments.
• Create meaningful goals that boost happiness.
• Build the confidence you need to reach goals outside your comfort zone.

Where Will You Go From Here? Bounce Back From a Setback


Has the unexpected knocked you off course? You lost your job to the latest round of layoffs. A relationship you thought would last forever, didn't. A health challenge is disrupting your life. Life doesn't always go according to plan, but with the right attitude and skills, you can persevere through even the toughest situations—and emerge stronger and better than ever. Valorie's message is designed to help you navigate life's obstacles and feel empowered to:

- Unearth the courage you need for any situation.
- Replace negative thinking with an optimistic outlook.
- Navigate disappointments in a way that makes you better, rather than bitter.

Work/Life Balance: How to Excel at Work and Energize Your Life


People are living at a faster pace and under higher expectations than ever before in history. How do you thrive at work and still enjoy a healthy personal life? Using relatable stories and surprising research, Valorie Burton gives audiences practical tools for excelling at work when there is more to do and less time to do it. You will learn how to:

• Say "yes" to what matters by saying "no" more often.
• Increase your day-to-day joy and fun, even when your schedule feels routine.
• Make time for the people and activities that nourish your mind, body and spirit.

It's possible to create more balance and fulfillment with less stress and overload. Valorie will show you how.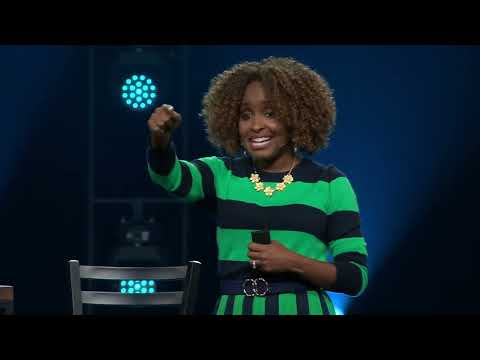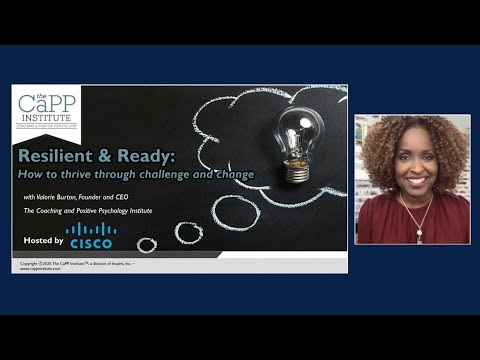 What is Valorie Burton's speaking fee?
The typical range for Valorie Burton's speaking fee is $15,000–$23,000. The low end of the fee range represents their standard virtual fee. The high end of the fee range represents their standard fee for a US-based in-person speaking engagement. Appearances which require an extended schedule of activities or international travel will possibly exceed this fee range. Speaker fees update frequently. To receive a personalized quote for Valorie Burton to speak at your event, please consult with a Key Speakers advisor for up to date information and assistance.
What factors influence the speaker's fee?
Other factors that influence a keynote speaker's fee include their reputation, expertise, demand, experience, duration of the presentation, travel requirements for the event location, and any additional services, activities or customization options they offer.
Are travel expenses included in the speaker's fee?
Travel expenses are typically not included in the listed speaker's fee and are quoted separately. If the speaker needs to travel internationally, fees will be higher. These expenses may include airfare, accommodation, ground transportation at home and in the event city, and meals. We can provide more detailed information about travel expenses and arrangements once you've selected a speaker.
How do I book Valorie Burton for my event?
The speaker booking process typically involves the following steps:
Browse our website or reach out to a Key Speakers advisor through our website to explore speaker ideas.
Select a keynote speaker based on their expertise, experience, and suitability for your event.
Contact Key Speakers to confirm the speaker's availability, fees, and any unique requirements. We can also help negotiate fees and terms.
Submit a firm offer to extend the invite to your speaker. These details will be used to create an agreement once the speaker accepts.
All parties coordinate and finalize the terms of the booking, including contract terms and conditions.
Confirm the booking by signing the contract and making the necessary payments.
What types of events do keynote speakers typically speak at?
Keynote speakers can speak at a wide range of events, virtual or in person, including conferences, corporate meetings, industry conventions, seminars, workshops, fundraising galas, educational programs, and other special occasions where an inspirational or informative address is desired.
How do I select the right keynote speaker for my event?
When selecting a keynote speaker, consider the following factors:
The speaker's expertise and knowledge relevant to your event's theme or industry.
Their speaking style, ability to engage the audience, and deliver impactful messages.
Past client testimonials, reviews, or references.
The speaker's availability and fee within your budget.
What are the payment terms and conditions?
A deposit is required upon signing the contract, with the remaining balance due 2–4 weeks before the event. If the event is taking place within 30 days, the full balance is due upon signing.
How far in advance should I book a keynote speaker?
It is generally advisable to book a keynote speaker as early as possible, especially if you have a specific speaker in mind or if your event is during a peak season holiday. Ideally, booking a speaker three to six months in advance can increase the chances of securing your desired speaker.
Can you help me with the logistics and technical requirements for the speaker's presentation?
Yes, we can assist you with the logistics and technical requirements for the speaker's presentation. We stay actively involved during pre-event planning to coordinate with you and ensure that the necessary audiovisual equipment, staging, lighting, and other technical aspects are in place for a successful presentation.
Are there any special requirements or accommodations that need to be considered for the speaker?
Keynote speakers may have specific requirements or accommodations that need to be considered, such as travel arrangements, accommodation preferences, dietary restrictions, or accessibility needs. Some speakers have a performance rider we include in the contract, others have minimal requirements.
Do keynote speakers offer customization options for their presentations?
Yes, many keynote speakers offer customization options for their presentations. They can tailor their content, examples, or case studies to align with your event's theme, industry, or specific audience. Discuss your customization needs with us so we can guide you accordingly.
Can the speaker participate in pre-event activities such as panel discussions or Q&A sessions?
Some keynote speakers are open to participating in pre-event activities such as panel discussions, Q&A sessions, or meet-and-greet sessions. Please share your specific requirements with us during the firm offer phase, so we can work on getting you everything you need.
How long is a typical keynote speech?
The duration of a standard keynote speech can vary depending on the speaker and the event's schedule. Typically, keynote speeches range from 30 minutes to 90 minutes, including any Q&A sessions or interactive elements. Some speakers can accommodate half or full day sessions and extended keynotes. Discuss the desired duration with your representative to determine the appropriate length for participation.
Can I provide feedback or reviews about the speaker's performance?
Yes, we encourage and appreciate feedback about the speaker's performance as well as our services. You can share your feedback via email after the event, or via our survey feedback form. Your feedback can help them improve our services and assist other clients in making informed decisions.
Are there any discounts or special offers available for booking multiple speakers or multiple events?
Often, yes. It's worth inquiring about such possibilities with your Key Speakers representative to explore any available cost-savings options.
Why book Valorie Burton though Key Speakers?
We provide a comprehensive service that takes the guesswork out of hiring a speaker—from speaker selection to logistics to post-event feedback. We know you have lots of responsibilities on top of finding and coordinating event speakers, so having a committed and proactive partner on your side that is an expert with the talent booking process is crucial. Every time you book a speaker with Key, your dedicated events manager will support you throughout the entire planning process. We work closely with you from speaker selection to post-event success and always ensure that your needs are addressed first.
We help you negotiate contractual details such as speaker fees and travel terms so that you end up with the most favorable deal. Leave the fine print to us so you can focus on other aspects of your event. Key Speakers mediates and absorbs some of the contractual risks that inherently come with booking a keynote speaker.
With our highly communicative booking and proposal model, you'll never be left in the dark with the status of your speaker. We pride ourselves on speedy response time and always keep you updated on all new developments relating to your event. Our experienced agents are personable (after our morning coffee!) and always eager to do whatever it takes to secure a fantastic speaker for your event.
To put it simply, Key Speakers is your one-stop resource for finding, booking and managing speakers for your event. We do the heavy lifting for you. Our dedicated and knowledgeable advisors ensure that your speaker's message and personal brand perfectly align to your event objectives.
Remember that the specific details and offerings may vary among different speakers, so it's always recommended to consult with your Key Speakers representative for accurate information and assistance.
Speaker Fee Range:
$15,000–$23,000
*Ranges are a guideline only, with the low end representing the speaker's virtual fee and the high end representing their in-person fee. Fees are subject to change. Contact us for an exact quote.
Travels From:
Georgia
Related Categories:
Request Valorie Burton
Connect with us to learn more about booking this speaker for your event.