Speaker Fee Range:
$60,000–$95,000
*Ranges are a guideline only, with the low end representing the speaker's virtual fee and the high end representing their in-person fee. Fees are subject to change. Contact us for an exact quote.
Travels From:
California
Related Categories:
Peter Diamandis, MD
Chairman and CEO, X PRIZE Foundation; Executive Chairman, Singularity University; Bestselling Author
Recently named by Fortune as one of the "World's 50 Greatest Leaders," Peter H. Diamandis is the Founder and Executive Chairman of the XPRIZE Foundation, which leads the world in designing and operating large-scale incentive competitions. He is also the Executive Founder of Singularity University, a graduate-level Silicon Valley institution that counsels the world's leaders on exponentially growing technologies.
As an entrepreneur, Diamandis has started over 20 companies in the areas of longevity, space, venture capital and education. He is Co-founder and Vice-Chairman of Celularity, Inc., a cellular therapeutics company, and of Vaxxinity, Inc. which develops vaccines to harness the immune system against COVID and chronic diseases. Diamandis is Co-founder & Chairman of Fountain Life, a fully-integrated platform delivering predictive, preventative, personalized and data-driven health. Finally, he also serves as Co-founder of BOLD Capital Partners, a venture fund with $250M investing in exponential technologies.
Diamandis is a New York Times Bestselling author…
Creating an Age of Abundance

Abundance for all is within our grasp. We will soon be able to meet and exceed the basic needs of every man, woman, and child on the planet. This bold, contrarian view, backed up by exhaustive research, introduces our near-term future, where exponentially growing technologies and three other powerful forces are conspiring to better the lives of billions.

Since the dawn of humanity, a privileged few have lived in stark contrast to the hardscrabble majority. Conventional wisdom says this gap cannot be closed. But it is closing—fast. Diamandis documents how four forces—exponential technologies, the DIY innovator, the Technophilanthropist, and the Rising Billion—are conspiring to solve our biggest problems. Abundance establishes hard targets for change and lays out a strategic roadmap for governments, industry and entrepreneurs, giving us plenty of reason for optimism.

In his keynote address, Diamandis examining human need by category—water, food, energy, healthcare, education, communication, and freedom—and addresses how a range of powerful technologies such as synthetic biology, embedded networks and cloud computers, AI and robotics, biotechnology and medicine are transforming what was once scarce into something abundant. Providing abundance is humanity's grandest challenge, and Diamandis discusses how we rise to meet that challenge.

Exponential Technologies Causing Disruptive Innovation

Diamandis provides an overview of how humanity has evolved from being "local and linear" to "global and exponential" and how this change has caused the demise of companies overnight while bringing about the creation of new start-ups out of nowhere. He explains how key exponential technologies such as artificial intelligence, robotics, biotechnology, embedded networks, nanotechnology/materials, and human machine interfaces have the potential to transform society over the next twenty years. Through Diamandis' work as chairman of Singularity University and chairman/CEO of X PRIZE, he addresses the impact that exponentially growing technology has on companies, governments, and humanity. He speaks to the potential of creating a world of abundance and the ability of small groups of "do-it-yourself" technologists to do what only governments or large corporations could do before.

Longevity Breakthroughs: How Exponential Technologies are Extending the Healthy Human Lifespan – or – Making 100 Years Old, the New 60!


In this talk, Diamandis discusses how exponential advances in biotech, imaging, sensors, and artificial intelligence are enabling us to add decades onto our healthspan, making 100 years old the new 60. Diamandis provides an understandable and inspiring overview of technologies like genome sequencing, RNA transcriptomics, Wnt pathway modifiers, vaccines, CRISPR/Gene Therapy, liquid biopsies, CAR-T cells, exosomes, and stem cells, and how these technologies are enabling a healthcare revolution. Diamandis delivers a compelling vision of the future of healthcare, one in which we achieve personalized, preventive medicine, and predictive treatments. And one in which society moves healthcare out of the hospitals and doctor's offices into the home. The Longevity Keynote Will Cover topics such as:

•CRISPR & Gene Therapy Curing Genetic and Chronic Disease
•Epigenetic Reprogramming and Age-Reversal'
•Organ and Tissue Regeneration
•Gene Sequencing: Decoding the Body, Finding Cancer
•Artificial Intelligence in Radiology and Drug Discovery
•Advanced Diagnostics catching disease at Stage-0
•Stem Cells and Cellular Therapies
•Senolytic Medicines
•The ethical, Economic and Societal Implications of Longevity

Meta-Trends - The Future is Faster Than You Think


Technology is accelerating far more quickly than anyone could have imagined. During the next decade, we will create more wealth than we have in the past hundred years. We will also experience more upheaval than ever before. During this gripping and insightful keynote, Diamandis outlines a road map to our near future, describing how wave after wave of exponentially accelerating technologies will impact both our daily lives and every company. What happens as AI, robotics, and virtual reality crash into 3D printing, blockchain, and global gigabit networks? How will these convergences transform today's biggest industries? How will this change the way we raise our kids, govern our nations, and care for our planet?

Diamandis will also explain why the rate of technological acceleration is, itself, accelerating. He will examine a number of Meta-trends, as desired by the event, from among the following list of 10 Meta-Trends:

•Increasing global abundance
•Accelerating Demonetization & Democratization
•Everyone, everywhere is connected at gigabit speeds
•Everything, everywhere is connected (IoT/IoE)
•You can know anything, anytime, anywhere
•Autonomous personalized transport (fast + cheap)
•Increasing Human Intelligence (AI Support + BCI)
•Increasing Human Longevity "Healthspan"
•Capital Abundance: Access to capital everywhere
•Globally Abundant Cheap Renewable Energy

Transforming Scarcity to Abundance


Diamandis is the New York Times bestselling author of "ABUNDANCE – The Future Is Better Than You Think" (#1 on Amazon, #2 on NYTimes). In this book, Diamandis shows us how technology is turning areas of scarcity into abundance. This bold, contrarian view, backed up by exhaustive research, introduces our near-term future, where exponentially growing technologies (AI, Robotics, Sensors, Networks, 3D Printing, SynBio, etc.) and the power of the crowd are converging to better the lives of billions.

This keynote is an antidote to pessimism. Diamandis examines human need by category — water, food, energy, healthcare, education, communication and freedom — and shows the audience detailed evidence on the revolutionary improvements in these areas over the past century. He addresses how a range of exponential technologies are transforming what was once scarce into abundance. Humanity's grandest challenge is providing abundance, and this keynote addresses how we rise to meet it.

As President Bill Clinton says, "Abundance shows us that while the headlines are really bad in the world today, the trend lines are pretty good. Extreme poverty is down. The health care is improving dramatically around the world. There are developments now which make me believe we might be able to do what we did in the 1990s, which is to use technological developments to create more jobs than we lose." This presentation will help you:

-Understand the "exponential road ahead": where it is, and where it's going;
-Formulate how to transform scarcity into abundance and provide leadership with an enthusiastic view of the future;
-Recontextualize the world's grandest challenges as the world's biggest business opportunities.

BOLD Thinking for an Exponential Organization


Today a company's success depends on mindset, its use of exponential technologies and the power of crowdsourcing. This keynote, based on Diamandis' bestselling book BOLD, examines the approaches required to succeed during this exponential age. Where should a company be looking to grow 10x bigger, rather than 10-percent bigger? What does it take for a company to become an Exponential Organization? How do you become Uber rather than Kodak?

Diamandis explains how a Massively Transformative Purpose can drive your organization's culture and help you attract the best employees. He examines the innovation principles used by GoogleX', and the power of bold, "moonshot" thinking. He details how entrepreneurial billionaires like Larry Page, Elon Musk, Jeff Bezos and Richard Branson think -- and what strategies they use to scale and disrupt. Diamandis adds personal stories from his own moonshot companies: XPRIZE, which solves the world's grand challenges through incentive competitions; Human Longevity Inc., which is transforming the healthcare industry and solving aging-related diseases; and Planetary Resources, which is making once-scarce resources abundant.

This keynote will help you:

-Create a culture of innovation and Moonshot thinking within your organization;
-Identify areas in your company where you are going 10% bigger, rather than 10X;
-Understand the key attributes of an Exponential Organization and evaluate the most important changes required to accelerate your growth;
-Transform your organization's mindset from "linear to exponential" and from "scarcity-minded to abundance focused";
-Craft a Massively Transformative Purpose (MTP) to drive culture, inspire innovation and attract the best employees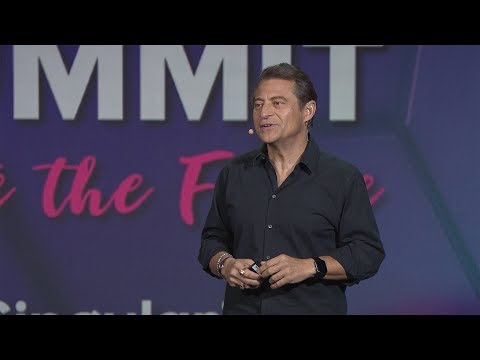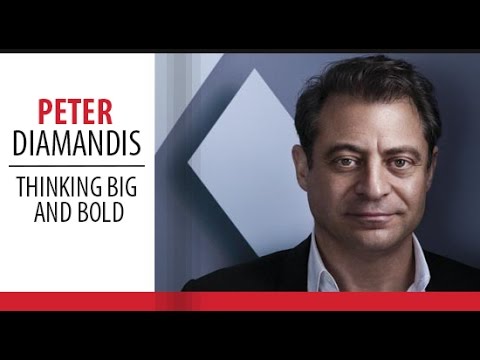 What is Peter Diamandis, MD's speaking fee?
The typical range for Peter Diamandis, MD's speaking fee is $60,000–$95,000. The low end of the fee range represents their standard virtual fee. The high end of the fee range represents their standard fee for a US-based in-person speaking engagement. Appearances which require an extended schedule of activities or international travel will possibly exceed this fee range. Speaker fees update frequently. To receive a personalized quote for Peter Diamandis, MD to speak at your event, please consult with a Key Speakers advisor for up to date information and assistance.
What factors influence the speaker's fee?
Other factors that influence a keynote speaker's fee include their reputation, expertise, demand, experience, duration of the presentation, travel requirements for the event location, and any additional services, activities or customization options they offer.
Are travel expenses included in the speaker's fee?
Travel expenses are typically not included in the listed speaker's fee and are quoted separately. If the speaker needs to travel internationally, fees will be higher. These expenses may include airfare, accommodation, ground transportation at home and in the event city, and meals. We can provide more detailed information about travel expenses and arrangements once you've selected a speaker.
How do I book Peter Diamandis, MD for my event?
The speaker booking process typically involves the following steps:
Browse our website or reach out to a Key Speakers advisor through our website to explore speaker ideas.
Select a keynote speaker based on their expertise, experience, and suitability for your event.
Contact Key Speakers to confirm the speaker's availability, fees, and any unique requirements. We can also help negotiate fees and terms.
Submit a firm offer to extend the invite to your speaker. These details will be used to create an agreement once the speaker accepts.
All parties coordinate and finalize the terms of the booking, including contract terms and conditions.
Confirm the booking by signing the contract and making the necessary payments.
What types of events do keynote speakers typically speak at?
Keynote speakers can speak at a wide range of events, virtual or in person, including conferences, corporate meetings, industry conventions, seminars, workshops, fundraising galas, educational programs, and other special occasions where an inspirational or informative address is desired.
How do I select the right keynote speaker for my event?
When selecting a keynote speaker, consider the following factors:
The speaker's expertise and knowledge relevant to your event's theme or industry.
Their speaking style, ability to engage the audience, and deliver impactful messages.
Past client testimonials, reviews, or references.
The speaker's availability and fee within your budget.
What are the payment terms and conditions?
A deposit is required upon signing the contract, with the remaining balance due 2–4 weeks before the event. If the event is taking place within 30 days, the full balance is due upon signing.
How far in advance should I book a keynote speaker?
It is generally advisable to book a keynote speaker as early as possible, especially if you have a specific speaker in mind or if your event is during a peak season holiday. Ideally, booking a speaker three to six months in advance can increase the chances of securing your desired speaker.
Can you help me with the logistics and technical requirements for the speaker's presentation?
Yes, we can assist you with the logistics and technical requirements for the speaker's presentation. We stay actively involved during pre-event planning to coordinate with you and ensure that the necessary audiovisual equipment, staging, lighting, and other technical aspects are in place for a successful presentation.
Are there any special requirements or accommodations that need to be considered for the speaker?
Keynote speakers may have specific requirements or accommodations that need to be considered, such as travel arrangements, accommodation preferences, dietary restrictions, or accessibility needs. Some speakers have a performance rider we include in the contract, others have minimal requirements.
Do keynote speakers offer customization options for their presentations?
Yes, many keynote speakers offer customization options for their presentations. They can tailor their content, examples, or case studies to align with your event's theme, industry, or specific audience. Discuss your customization needs with us so we can guide you accordingly.
Can the speaker participate in pre-event activities such as panel discussions or Q&A sessions?
Some keynote speakers are open to participating in pre-event activities such as panel discussions, Q&A sessions, or meet-and-greet sessions. Please share your specific requirements with us during the firm offer phase, so we can work on getting you everything you need.
How long is a typical keynote speech?
The duration of a standard keynote speech can vary depending on the speaker and the event's schedule. Typically, keynote speeches range from 30 minutes to 90 minutes, including any Q&A sessions or interactive elements. Some speakers can accommodate half or full day sessions and extended keynotes. Discuss the desired duration with your representative to determine the appropriate length for participation.
Can I provide feedback or reviews about the speaker's performance?
Yes, we encourage and appreciate feedback about the speaker's performance as well as our services. You can share your feedback via email after the event, or via our survey feedback form. Your feedback can help them improve our services and assist other clients in making informed decisions.
Are there any discounts or special offers available for booking multiple speakers or multiple events?
Often, yes. It's worth inquiring about such possibilities with your Key Speakers representative to explore any available cost-savings options.
Why book Peter Diamandis, MD though Key Speakers?
We provide a comprehensive service that takes the guesswork out of hiring a speaker—from speaker selection to logistics to post-event feedback. We know you have lots of responsibilities on top of finding and coordinating event speakers, so having a committed and proactive partner on your side that is an expert with the talent booking process is crucial. Every time you book a speaker with Key, your dedicated events manager will support you throughout the entire planning process. We work closely with you from speaker selection to post-event success and always ensure that your needs are addressed first.
We help you negotiate contractual details such as speaker fees and travel terms so that you end up with the most favorable deal. Leave the fine print to us so you can focus on other aspects of your event. Key Speakers mediates and absorbs some of the contractual risks that inherently come with booking a keynote speaker.
With our highly communicative booking and proposal model, you'll never be left in the dark with the status of your speaker. We pride ourselves on speedy response time and always keep you updated on all new developments relating to your event. Our experienced agents are personable (after our morning coffee!) and always eager to do whatever it takes to secure a fantastic speaker for your event.
To put it simply, Key Speakers is your one-stop resource for finding, booking and managing speakers for your event. We do the heavy lifting for you. Our dedicated and knowledgeable advisors ensure that your speaker's message and personal brand perfectly align to your event objectives.
Remember that the specific details and offerings may vary among different speakers, so it's always recommended to consult with your Key Speakers representative for accurate information and assistance.
Speaker Fee Range:
$60,000–$95,000
*Ranges are a guideline only, with the low end representing the speaker's virtual fee and the high end representing their in-person fee. Fees are subject to change. Contact us for an exact quote.
Travels From:
California
Related Categories:
Request Peter Diamandis, MD
Connect with us to learn more about booking this speaker for your event.