Speaker Fee Range:
$12,000–$30,000
*Ranges are a guideline only, with the low end representing the speaker's virtual fee and the high end representing their in-person fee. Fees are subject to change. Contact us for an exact quote.
Travels From:
International
Related Categories:
Ross Dawson
Leading Futurist, Entrepreneur, Lecturer, Strategy Advisor, and Bestselling Author.

Ross Dawson is an Australian author, world-renowned futurist, virtual keynote speaker, strategy advisor and B2B Influencer. He inspires audiences with powerful, practical insights into the future and how to seize today's opportunities.
In strong demand from major organizations globally, Ross has delivered high-impact keynotes and workshops for many virtual events and physically in over 30 countries.
Ross works with boards and leadership teams of major organizations globally. He runs the Innovation program at the Australian Institute of Company Directors. He is also an author of four successful books about the future of business, Living Networks, Developing Knowledge-Based Client Relationships, Getting Results From Crowds and Implementing Enterprise 2.0.
He is Founding Chairman of the Advanced Human Technologies group of companies, and the bestselling author of four books including the acclaimed Living Networks. Strong global demand has seen him deliver keynote speeches to business and government leaders in over 30 countries, while frequent media…
Creating the Future of Learning

The future does not happen, it is created. We all need to be our own futurists, looking beyond trends to understand how the world is unfolding, and how we can help shape a positive future. Extraordinary possibilities are emerging from exponential change, including learning machines, virtual worlds indistinguishable from reality, intensely personalized instruction and direct brain-to-brain communication. The history of humanity has been one of destroying and creating jobs, now pervasive global communication and rising AI capabilities will vastly accelerate that transformation. As such we need to focus on developing and using our uniquely human capabilities of expertise, creativity, and relationships, and design work and organizations in ways that tap the full breadth of our human potential. Constant immersion in information and digital devices is changing our brains, with both negative and positive effects. Cognitive offloading of brain functions to digital systems makes us dependent but also frees up our cognitive capacities to focus on higher-order processes. Our minds are de facto evolving in a changing environment, so is it is critical that we work hard to make this evolution conscious. As leaders for the future we must inspire and catalyze the potential of aligned communities to transform our institutions and make learning at the very center of our human future.

Creating the Future of Work and Organizations




The world of work is changing at an extraordinary pace, driven by the rise of automation, connectivity, and data analytics, deep social and demographic shifts, acclerated by the powerful impact of the COVID-19 pandemic. As we hurtle into a dramatically different future of work, there remain deep uncertainties on key issues including the shape of the workplace post-pandemic, how swiftly machine capabilities will progress, social and regulatory responses to change, and the ability of organizations to adapt fast enough. An increasing divide will inevitably emerge between those companies flexible enough to tap the potential of an exceptionally fluid and dynamic workforce, and those stuck in old ways of working. Dawson offers guiding principles for leaders to forge a path forward for their organizations to prosper as the landscape of work is transformed.

Virtual Excellence: Leadership and Success in a Virtual World




The coronavirus pandemic has vastly accelerated the long-standing shift to remote work and increasingly virtual organizations. Individuals, organizations, and leaders need to learn and implement the practices and approaches that drive success in a virtual world. Ross Dawson, renowned futurist and keynote speaker and the producer and host of The Virtual Excellence Show, shares the principles that he has uncovered through two decades of running virtual organizations and working with some of the world's most successful virtual companies. Learn how to lead and prosper in a world of virtual work.

Reinvention for a Post-pandemic Future




Amid today's intense uncertainty we can discern key aspects of the new economic and social landscape beyond the peak of the pandemic, as some existing trends accelerate yet other trends reverse and new factors come to bear. The shape of the economy will be cast not just by the easing of social distancing but also the reconfiguring of industries, work, and the role of government. Every organization's strategy must focus both on survival now, and active reinvention for what will necessarily be a substantially different post-pandemic environment. This extraordinary global disruption is an opportunity for the true leaders to catalyze a positive future for their organizations, industries, and communities.

The Future of Food




Ross Dawson is a globally recognized futurist and inspiring keynote speaker. He has spoken about the future of food to a variety of audiences including industry associations, healthcare and government, and corporations. Food is at the heart of what it is to be human, and will be at the centre of our human future. We are seeing massive shifts at play, including application of data and artificial intelligence to creating value, soaring expectations for ourselves, society, organisations and the planet, and the rise of a network economy that is driving efficiency and value. Just as food sustains our minds and bodies, our evolving social relationship with food will sustain human and economic prosperity in years to come. Powerful leadership is need to drive the rich collaboration between government, companies and society that will create this future prosperity.

Shaping the Future of Healthcare




Healthcare is going through a massive transformation, driven by new medical and information technologies, and a social shift of power to the individual. Better-informed patients' now expect to be participants in their medical care, while heightened sharing of research findings is accelerating scientific progress. The ability to capture and analyse health data real-time is enabling a shift from reactive to predictive medicine, responding before crises happen, and assisting people in changing their behaviours, while connected health is enabling remote consultations and even surgery. These and other major shifts require adaptation, but also point to tremendous opportunities for the medical profession.

The Future of Financial Services




Ross Dawson is globally recognized as a leading keynote speaker and futurist with deep expertise in financial services. Dawson has worked for Merrill Lynch and was Global Director – Capital Markets at Thomson Financial. He assists many top financial institutions with their preparations for the future of financial services. The Global Financial Crisis was a massive shock to the system that triggered a major transition for the financial services industry, driven by regulatory shifts, changing customer attitudes, the rapid development of online services, competition from new sources, and industry consolidation. Those finance professionals that embrace new approaches will thrive as the sector adjusts to a dramatically different post-crisis world. This keynote can be adapted to a variety of financial services sectors, including banking, broking, financial markets, investment banking, wealth management, financial planning, and insurance.

Harnessing the Power of Innovation




In a globalized, commoditized world, the only remaining sustainable advantage lies in consistent innovation. Networks, both inside and outside the organization, are the keys to successful innovation in products, business processes, and strategy. Staff and their ideas can be connected in new ways to yield powerful outcomes. Even giants such as IBM, Boeing, and Procter & Gamble have realized they cannot be self-sufficient in innovation, making them adopt "open innovation" approaches that reach outside to a larger world of talent. Open source software concepts provide a valuable foundation for many emerging commercial models. Today more than ever, those who are better at developing rich knowledge-based relationships have an enormous advantage over their competitors, especially in terms of innovation.

Social Media and the Future




In the last decade, social media tools such as Facebook, Twitter, Wikipedia, LinkedIn, blogs and more have transformed how people communicate with friends, keep up with news, do business, and express their opinions on the companies they buy from. No organization can ignore the fact that their customers are talking about them with the world at large, and making decisions based on what they find on Internet, be it true or false. Many companies have discovered that social media in fact offers extraordinary opportunities for marketing, building powerful customer relationships, and attracting talented staff.

Competing in the Global Economy




The increasing pace of change in business is creating massive challenges and opportunities. The swift rise of communications technologies, global competition, regulatory pressures, and outsourcing are just some of the forces that must be understood and addressed in any effective business strategy. In this interesting keynote, business strategy consultant and keynote speaker Dawson explains the MegaTrends of the global economy, the implications of a networked world based on talent and innovation, and the challenges and opportunities of generational change.

Profiting from Technology Trends




Information technologies are creating extraordinary new possibilities for organizations and their customers. Inter-connectivity is reshaping the business landscape, from how consumers build relationships with companies, to the structure of the supply chain and the nature of global competition. However, it is often difficult to keep up with the pace of change. Technology futurist Ross Dawson can help by pointing organizations to current and future trends in technology and clarifying how these innovations can create business value. Notable trends include the proliferation of the mobile, the power of the cloud, new elements of the media and marketing landscape, and user-driven computing. Dawson also examines how online technologies can build a more efficient organization, including the use of social media and other tools to access new markets, tap global talent, and build powerful customer relationships.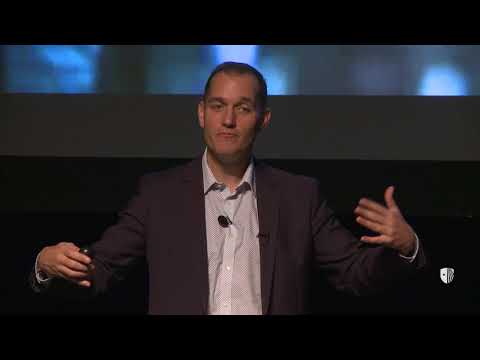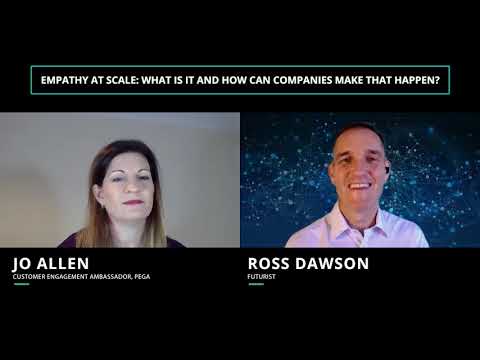 What is Ross Dawson's speaking fee?
The typical range for Ross Dawson's speaking fee is $12,000–$30,000. The low end of the fee range represents their standard virtual fee. The high end of the fee range represents their standard fee for a US-based in-person speaking engagement. Appearances which require an extended schedule of activities or international travel will possibly exceed this fee range. Speaker fees update frequently. To receive a personalized quote for Ross Dawson to speak at your event, please consult with a Key Speakers advisor for up to date information and assistance.
What factors influence the speaker's fee?
Other factors that influence a keynote speaker's fee include their reputation, expertise, demand, experience, duration of the presentation, travel requirements for the event location, and any additional services, activities or customization options they offer.
Are travel expenses included in the speaker's fee?
Travel expenses are typically not included in the listed speaker's fee and are quoted separately. If the speaker needs to travel internationally, fees will be higher. These expenses may include airfare, accommodation, ground transportation at home and in the event city, and meals. We can provide more detailed information about travel expenses and arrangements once you've selected a speaker.
How do I book Ross Dawson for my event?
The speaker booking process typically involves the following steps:
Browse our website or reach out to a Key Speakers advisor through our website to explore speaker ideas.
Select a keynote speaker based on their expertise, experience, and suitability for your event.
Contact Key Speakers to confirm the speaker's availability, fees, and any unique requirements. We can also help negotiate fees and terms.
Submit a firm offer to extend the invite to your speaker. These details will be used to create an agreement once the speaker accepts.
All parties coordinate and finalize the terms of the booking, including contract terms and conditions.
Confirm the booking by signing the contract and making the necessary payments.
What types of events do keynote speakers typically speak at?
Keynote speakers can speak at a wide range of events, virtual or in person, including conferences, corporate meetings, industry conventions, seminars, workshops, fundraising galas, educational programs, and other special occasions where an inspirational or informative address is desired.
How do I select the right keynote speaker for my event?
When selecting a keynote speaker, consider the following factors:
The speaker's expertise and knowledge relevant to your event's theme or industry.
Their speaking style, ability to engage the audience, and deliver impactful messages.
Past client testimonials, reviews, or references.
The speaker's availability and fee within your budget.
What are the payment terms and conditions?
A deposit is required upon signing the contract, with the remaining balance due 2–4 weeks before the event. If the event is taking place within 30 days, the full balance is due upon signing.
How far in advance should I book a keynote speaker?
It is generally advisable to book a keynote speaker as early as possible, especially if you have a specific speaker in mind or if your event is during a peak season holiday. Ideally, booking a speaker three to six months in advance can increase the chances of securing your desired speaker.
Can you help me with the logistics and technical requirements for the speaker's presentation?
Yes, we can assist you with the logistics and technical requirements for the speaker's presentation. We stay actively involved during pre-event planning to coordinate with you and ensure that the necessary audiovisual equipment, staging, lighting, and other technical aspects are in place for a successful presentation.
Are there any special requirements or accommodations that need to be considered for the speaker?
Keynote speakers may have specific requirements or accommodations that need to be considered, such as travel arrangements, accommodation preferences, dietary restrictions, or accessibility needs. Some speakers have a performance rider we include in the contract, others have minimal requirements.
Do keynote speakers offer customization options for their presentations?
Yes, many keynote speakers offer customization options for their presentations. They can tailor their content, examples, or case studies to align with your event's theme, industry, or specific audience. Discuss your customization needs with us so we can guide you accordingly.
Can the speaker participate in pre-event activities such as panel discussions or Q&A sessions?
Some keynote speakers are open to participating in pre-event activities such as panel discussions, Q&A sessions, or meet-and-greet sessions. Please share your specific requirements with us during the firm offer phase, so we can work on getting you everything you need.
How long is a typical keynote speech?
The duration of a standard keynote speech can vary depending on the speaker and the event's schedule. Typically, keynote speeches range from 30 minutes to 90 minutes, including any Q&A sessions or interactive elements. Some speakers can accommodate half or full day sessions and extended keynotes. Discuss the desired duration with your representative to determine the appropriate length for participation.
Can I provide feedback or reviews about the speaker's performance?
Yes, we encourage and appreciate feedback about the speaker's performance as well as our services. You can share your feedback via email after the event, or via our survey feedback form. Your feedback can help them improve our services and assist other clients in making informed decisions.
Are there any discounts or special offers available for booking multiple speakers or multiple events?
Often, yes. It's worth inquiring about such possibilities with your Key Speakers representative to explore any available cost-savings options.
Why book Ross Dawson though Key Speakers?
We provide a comprehensive service that takes the guesswork out of hiring a speaker—from speaker selection to logistics to post-event feedback. We know you have lots of responsibilities on top of finding and coordinating event speakers, so having a committed and proactive partner on your side that is an expert with the talent booking process is crucial. Every time you book a speaker with Key, your dedicated events manager will support you throughout the entire planning process. We work closely with you from speaker selection to post-event success and always ensure that your needs are addressed first.
We help you negotiate contractual details such as speaker fees and travel terms so that you end up with the most favorable deal. Leave the fine print to us so you can focus on other aspects of your event. Key Speakers mediates and absorbs some of the contractual risks that inherently come with booking a keynote speaker.
With our highly communicative booking and proposal model, you'll never be left in the dark with the status of your speaker. We pride ourselves on speedy response time and always keep you updated on all new developments relating to your event. Our experienced agents are personable (after our morning coffee!) and always eager to do whatever it takes to secure a fantastic speaker for your event.
To put it simply, Key Speakers is your one-stop resource for finding, booking and managing speakers for your event. We do the heavy lifting for you. Our dedicated and knowledgeable advisors ensure that your speaker's message and personal brand perfectly align to your event objectives.
Remember that the specific details and offerings may vary among different speakers, so it's always recommended to consult with your Key Speakers representative for accurate information and assistance.
Speaker Fee Range:
$12,000–$30,000
*Ranges are a guideline only, with the low end representing the speaker's virtual fee and the high end representing their in-person fee. Fees are subject to change. Contact us for an exact quote.
Travels From:
International
Related Categories:
Request Ross Dawson
Connect with us to learn more about booking this speaker for your event.