Speaker Fee Range:
$4,000–$9,000
*Ranges are a guideline only, with the low end representing the speaker's virtual fee and the high end representing their in-person fee. Fees are subject to change. Contact us for an exact quote.
Travels From:
Nevada
Related Categories:
Michael Tchong
Founder & Trend Forecaster, Ubercool Innovation LLC

Michael Tchong is on an indefatigable quest to decode the future. Being at the forefront of emerging trends is a perpetual passion that led Michael to establish his first media startup, MacWEEK, which helped mainstream desktop publishing.
Michael's next startups demonstrated a similar ability to ride waves early, including CRM, internet analytics and digital marketing.
Always pushing the innovation envelope, Michael is a leading advocate of easy-to-use digital tools and superior customer experiences. The rapid growth of technology and innovation have made him a sought-after catalyst for the advancement of both ecosystems.
He has entertained audiences globally, inspiring them with riveting insights into the world's most scintillating lifestyle, innovation and technology trends.
His unique people-watching and trend-forecasting perspectives have earned Michael recognition as one of the great forward thinkers of the information age. The ability to distill the future led the U.K.'s Daily Telegraph to label Michael…
Transformative Strategies for Future-Proofing Your Business

In the wake of revolutionary advancements like OpenAI's ChatGPT, and with major industry players championing AI, more than 2,000 AI-empowered tools have emerged. These tools hold the potential to reshape our lives and work dynamics significantly. As such, it's critical for businesses to adopt these innovations with a forward-thinking approach to stay competitive and relevant.

In this rollercoaster ride through the landscape of now, Michael Tchong will shed light on the opportunities and challenges AI presents for businesses. He will discuss pragmatic strategies for ensuring your organization's longevity in an AI-driven world.

Drawing from his extensive experience, Michael will scrutinize the current state of AI and its prospective impact across sectors, from healthcare and finance to retail and manufacturing. He'll identify key motivators behind AI adoption, such as efficiency improvements, cost reductions, and enhanced customer experiences.

Attendees of this session will gain valuable strategies and tools for integrating AI into their businesses delivered by a leading global futurist and founder of four disruptive startups. Using real-world examples, Michael will demonstrate how to distinguish Ubertrends — inevitable future waves— and leverage these certainties to turn disruption and change into opportunities and advantages.

Through Michael's compelling storytelling, attendees will learn:

KEY TAKEAWAYS: (Customized for Each Audience)
• How to utilize AI tools to reduce costs, enhance speed, and spur growth.
• Strategies for embedding AI into business operations, such as automating repetitive tasks and utilizing AI-powered analytics for decision-making.
• The significance of investing in employee training and development to prepare your workforce to collaborate with AI technologies.
• The importance of a customer-centric approach and how AI can help businesses better comprehend customer needs and preferences.
• Ways to use Ubertrends to expedite both everyday and exponential innovation with lower risk.

A comprehensive understanding of generative AI's potential impact on your business and actionable strategies to leverage this technology for future resilience.

Lessons on Innovation, Leadership, and Navigating Change

This engaging discourse will not only equip you with actionable insights to achieve business growth but also enable you to instill a culture of excellence within your organization. To address a rapidly changing world, Michael presents strategies that combine traditional business methods with emerging technologies.

This discussion will also deeply dive into the challenges and opportunities of generative AI in the current landscape. As artificial intelligence continues to evolve and permeate every aspect of business, it brings new opportunities for innovation and novel challenges to overcome.

Michael will provide expert analysis of the implications of AI on various business sectors, offering strategic guidance on how to leverage this technology for growth and success.

Michael's exploration of AI will not stop at its current capabilities. He will forecast the potential of generative AI and its likely impact on business processes, productivity, and workforce dynamics. Furthermore, he will touch upon ethical considerations, addressing concerns about data privacy and security concerns in an increasingly AI-driven landscape.

This comprehensive conversation with Michael will go beyond surface-level understanding, equipping you with practical strategies, a deeper appreciation for the transformative power of AI, and the foresight to navigate its potential pitfalls. Whether you're a business leader seeking to drive growth, an AI enthusiast, or simply interested in understanding AI's current and future implications, this session promises valuable insights and thought-provoking discussions.

Michael, an adjunct professor of innovation at the University of San Francisco, recently published his third book, "Ubertrends — How Trends and Innovation Are Transforming Our Future," which is an invaluable resource in understanding these massive waves and their implications for the future.

Ubertrends -- How Trends and Innovation Are Transforming Our Future




Ubertrends -- How Trends And Innovation Are Transforming Our Future is a visual, eye-opening exploration of eight massive waves that are reshaping humanity, accentuated by the forces of innovation. An Ubertrend is a gigantic wave, think tsunami, that cascades through society leaving many subtrends in its turbulent wake. What sets Ubertrends apart? An Ubertrend causes fundamental changes in societal attitudes and values. Most trends merely skim the social surface. Besides population changes, Ubertrends open doors for disruptive innovations while propelling game-changing new business trends. The world s permanently altered consumer behavior provides immediate context for how our future is evolving, setting the stage for new waves of breakthrough innovations that further recast it.

The Woman's Acceptance Factor — Tracking theUnstoppable Ascent of Woman




A New Social Dialog — How Social Media AreRewriting the Rules of Communication




Unbox Your Thinking to Create Innovation Breakthroughs




Future of Technology and Innovation and Its Impact on [Your] Industry




How to Leverage Trends and Innovation to Develop a Winning Strategy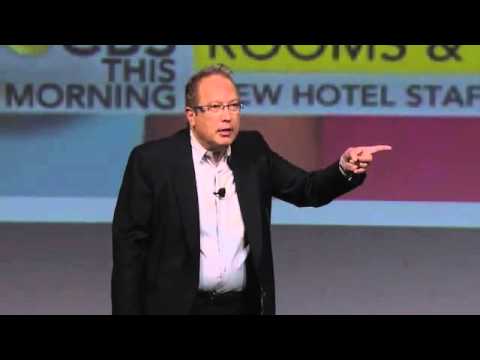 What is Michael Tchong's speaking fee?
The typical range for Michael Tchong's speaking fee is $4,000–$9,000. The low end of the fee range represents their standard virtual fee. The high end of the fee range represents their standard fee for a US-based in-person speaking engagement. Appearances which require an extended schedule of activities or international travel will possibly exceed this fee range. Speaker fees update frequently. To receive a personalized quote for Michael Tchong to speak at your event, please consult with a Key Speakers advisor for up to date information and assistance.
What factors influence the speaker's fee?
Other factors that influence a keynote speaker's fee include their reputation, expertise, demand, experience, duration of the presentation, travel requirements for the event location, and any additional services, activities or customization options they offer.
Are travel expenses included in the speaker's fee?
Travel expenses are typically not included in the listed speaker's fee and are quoted separately. If the speaker needs to travel internationally, fees will be higher. These expenses may include airfare, accommodation, ground transportation at home and in the event city, and meals. We can provide more detailed information about travel expenses and arrangements once you've selected a speaker.
How do I book Michael Tchong for my event?
The speaker booking process typically involves the following steps:
Browse our website or reach out to a Key Speakers advisor through our website to explore speaker ideas.
Select a keynote speaker based on their expertise, experience, and suitability for your event.
Contact Key Speakers to confirm the speaker's availability, fees, and any unique requirements. We can also help negotiate fees and terms.
Submit a firm offer to extend the invite to your speaker. These details will be used to create an agreement once the speaker accepts.
All parties coordinate and finalize the terms of the booking, including contract terms and conditions.
Confirm the booking by signing the contract and making the necessary payments.
What types of events do keynote speakers typically speak at?
Keynote speakers can speak at a wide range of events, virtual or in person, including conferences, corporate meetings, industry conventions, seminars, workshops, fundraising galas, educational programs, and other special occasions where an inspirational or informative address is desired.
How do I select the right keynote speaker for my event?
When selecting a keynote speaker, consider the following factors:
The speaker's expertise and knowledge relevant to your event's theme or industry.
Their speaking style, ability to engage the audience, and deliver impactful messages.
Past client testimonials, reviews, or references.
The speaker's availability and fee within your budget.
What are the payment terms and conditions?
A deposit is required upon signing the contract, with the remaining balance due 2–4 weeks before the event. If the event is taking place within 30 days, the full balance is due upon signing.
How far in advance should I book a keynote speaker?
It is generally advisable to book a keynote speaker as early as possible, especially if you have a specific speaker in mind or if your event is during a peak season holiday. Ideally, booking a speaker three to six months in advance can increase the chances of securing your desired speaker.
Can you help me with the logistics and technical requirements for the speaker's presentation?
Yes, we can assist you with the logistics and technical requirements for the speaker's presentation. We stay actively involved during pre-event planning to coordinate with you and ensure that the necessary audiovisual equipment, staging, lighting, and other technical aspects are in place for a successful presentation.
Are there any special requirements or accommodations that need to be considered for the speaker?
Keynote speakers may have specific requirements or accommodations that need to be considered, such as travel arrangements, accommodation preferences, dietary restrictions, or accessibility needs. Some speakers have a performance rider we include in the contract, others have minimal requirements.
Do keynote speakers offer customization options for their presentations?
Yes, many keynote speakers offer customization options for their presentations. They can tailor their content, examples, or case studies to align with your event's theme, industry, or specific audience. Discuss your customization needs with us so we can guide you accordingly.
Can the speaker participate in pre-event activities such as panel discussions or Q&A sessions?
Some keynote speakers are open to participating in pre-event activities such as panel discussions, Q&A sessions, or meet-and-greet sessions. Please share your specific requirements with us during the firm offer phase, so we can work on getting you everything you need.
How long is a typical keynote speech?
The duration of a standard keynote speech can vary depending on the speaker and the event's schedule. Typically, keynote speeches range from 30 minutes to 90 minutes, including any Q&A sessions or interactive elements. Some speakers can accommodate half or full day sessions and extended keynotes. Discuss the desired duration with your representative to determine the appropriate length for participation.
Can I provide feedback or reviews about the speaker's performance?
Yes, we encourage and appreciate feedback about the speaker's performance as well as our services. You can share your feedback via email after the event, or via our survey feedback form. Your feedback can help them improve our services and assist other clients in making informed decisions.
Are there any discounts or special offers available for booking multiple speakers or multiple events?
Often, yes. It's worth inquiring about such possibilities with your Key Speakers representative to explore any available cost-savings options.
Why book Michael Tchong though Key Speakers?
We provide a comprehensive service that takes the guesswork out of hiring a speaker—from speaker selection to logistics to post-event feedback. We know you have lots of responsibilities on top of finding and coordinating event speakers, so having a committed and proactive partner on your side that is an expert with the talent booking process is crucial. Every time you book a speaker with Key, your dedicated events manager will support you throughout the entire planning process. We work closely with you from speaker selection to post-event success and always ensure that your needs are addressed first.
We help you negotiate contractual details such as speaker fees and travel terms so that you end up with the most favorable deal. Leave the fine print to us so you can focus on other aspects of your event. Key Speakers mediates and absorbs some of the contractual risks that inherently come with booking a keynote speaker.
With our highly communicative booking and proposal model, you'll never be left in the dark with the status of your speaker. We pride ourselves on speedy response time and always keep you updated on all new developments relating to your event. Our experienced agents are personable (after our morning coffee!) and always eager to do whatever it takes to secure a fantastic speaker for your event.
To put it simply, Key Speakers is your one-stop resource for finding, booking and managing speakers for your event. We do the heavy lifting for you. Our dedicated and knowledgeable advisors ensure that your speaker's message and personal brand perfectly align to your event objectives.
Remember that the specific details and offerings may vary among different speakers, so it's always recommended to consult with your Key Speakers representative for accurate information and assistance.
Speaker Fee Range:
$4,000–$9,000
*Ranges are a guideline only, with the low end representing the speaker's virtual fee and the high end representing their in-person fee. Fees are subject to change. Contact us for an exact quote.
Travels From:
Nevada
Related Categories:
Request Michael Tchong
Connect with us to learn more about booking this speaker for your event.