Speaker Fee Range:
Travels From:
California
Related Categories:
Peter Sims
Best-selling Author,
Little Bets: How Breakthrough Ideas Emerge from Small Discoveries
Early on, I worked in venture capital with Summit Partners, including as a founder of the firm's European Office in London. Although doing deals was ultimately not my calling, I loved working with entrepreneurs, and wanted to be one. Unexpectedly, though, I accidentally became an author after business school, when Bill George asked me to co-author the book True North: Discover Your Authentic Leadership. My curiosity then led me to Stanford's Institute of Design (the d.school), and design thinking formed the basis for the next book Little Bets: How Breakthrough Ideas Emerge from Small Discoveries.

My experiences and work around creative processes, entrepreneurship, and innovation exposed me to a variety of worlds ranging from large corporations where I was a member of General Electric's Innovation Advisory Panel, to public policy and social entrepreneurship including as the co-founder of FUSE corps (which…
Little Bets + Black Sheep = This Revolution Will Be Improvised




The world is being disrupted by globalization and technology, and the traditional ways of doing things are increasingly ill-equipped to solve the problems. What will fill the gaps — in government, business, and culture? It all begins with little bets: small, affordable risks taken to discover problems, needs, and opportunities in order to find big bets. What do Apple CEO Steve Jobs, comedian Chris Rock, prize-winning architect Frank Gehry, and the story developers at Pixar films all have in common? They all rely upon a mindset of making small bets when doing something new, and they're all also "black sheep" — willing to challenge conventional wisdom and be understood, often for long periods of time, in order to invent new approaches in their own lives and for society. The world needs a creative renaissance led by courageous BLK SHP, who get sh*t done and solve problems quickly and creatively. Are you a black sheep? This revolution will be improvised.

Little Bets - How Big Breakthroughs Emerge from Small Discoveries




What do Thomas Edison, Chris Rock, and Jeff Bezos all have in common? Answer: An understanding that the biggest ideas spring forth from a series of small discoveries, reworked to achieve a great result. Based on extensive research, including over 200 interviews with successful creators and innovators, Sims demonstrates that the kind of linear problem-solving and fear of failure we were conditioned to embrace actively thwarts creativity. Whether it's Steve Jobs or architect Frank Gehry or the 'braintrust' at Pixar, there is no complete plan or vision at the outset. Rather, through a process of trying and failing in incremental ways, they gain critical information as they go from one small, experimental step to the next — which eventually lead to extraordinary breakthroughs. These so-called "little bets" helped spark the ideas that led to companies like Twitter and blockbuster movies like the Toy Story franchise. We can learn to think and work like those we think of as geniuses — failing fast to learn quickly, trying imperfect ideas, focusing on finding problems rather than solving them, and practicing highly immersed observation—to turn our own little bets into big successes.

Discover Your Authentic Leadership




Based on the lessons learned from 125 of the world's most-respected entrepreneurs and leaders profiled for TRUE NORTH: Discover Your Authentic Leadership, including Charles Schwab, Starbuck's founder Howard Schultz, CEO of Palm Inc. Donna Dubinsky, Jeffrey Immelt of General Electric, Xerox CEO Anne Mulcahy, Andrea Jung CEO of Avon Products, and Narayana Murthy of Infosys. Themes include: overcoming life crucibles and setbacks, clarifying personal values and motivations, developing effective support structures, using your life story to motivate and inspire others, approaches for staying grounded, and personal leadership development plans.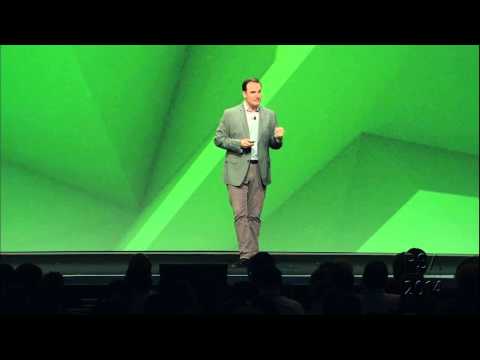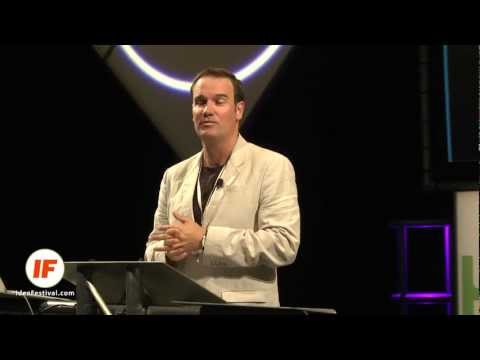 What factors influence the speaker's fee?
Other factors that influence a keynote speaker's fee include their reputation, expertise, demand, experience, duration of the presentation, travel requirements for the event location, and any additional services, activities or customization options they offer.
Are travel expenses included in the speaker's fee?
Travel expenses are typically not included in the listed speaker's fee and are quoted separately. If the speaker needs to travel internationally, fees will be higher. These expenses may include airfare, accommodation, ground transportation at home and in the event city, and meals. We can provide more detailed information about travel expenses and arrangements once you've selected a speaker.
How do I book Peter Sims for my event?
The speaker booking process typically involves the following steps:
Browse our website or reach out to a Key Speakers advisor through our website to explore speaker ideas.
Select a keynote speaker based on their expertise, experience, and suitability for your event.
Contact Key Speakers to confirm the speaker's availability, fees, and any unique requirements. We can also help negotiate fees and terms.
Submit a firm offer to extend the invite to your speaker. These details will be used to create an agreement once the speaker accepts.
All parties coordinate and finalize the terms of the booking, including contract terms and conditions.
Confirm the booking by signing the contract and making the necessary payments.
What types of events do keynote speakers typically speak at?
Keynote speakers can speak at a wide range of events, virtual or in person, including conferences, corporate meetings, industry conventions, seminars, workshops, fundraising galas, educational programs, and other special occasions where an inspirational or informative address is desired.
How do I select the right keynote speaker for my event?
When selecting a keynote speaker, consider the following factors:
The speaker's expertise and knowledge relevant to your event's theme or industry.
Their speaking style, ability to engage the audience, and deliver impactful messages.
Past client testimonials, reviews, or references.
The speaker's availability and fee within your budget.
What are the payment terms and conditions?
A deposit is required upon signing the contract, with the remaining balance due 2–4 weeks before the event. If the event is taking place within 30 days, the full balance is due upon signing.
How far in advance should I book a keynote speaker?
It is generally advisable to book a keynote speaker as early as possible, especially if you have a specific speaker in mind or if your event is during a peak season holiday. Ideally, booking a speaker three to six months in advance can increase the chances of securing your desired speaker.
Can you help me with the logistics and technical requirements for the speaker's presentation?
Yes, we can assist you with the logistics and technical requirements for the speaker's presentation. We stay actively involved during pre-event planning to coordinate with you and ensure that the necessary audiovisual equipment, staging, lighting, and other technical aspects are in place for a successful presentation.
Are there any special requirements or accommodations that need to be considered for the speaker?
Keynote speakers may have specific requirements or accommodations that need to be considered, such as travel arrangements, accommodation preferences, dietary restrictions, or accessibility needs. Some speakers have a performance rider we include in the contract, others have minimal requirements.
Do keynote speakers offer customization options for their presentations?
Yes, many keynote speakers offer customization options for their presentations. They can tailor their content, examples, or case studies to align with your event's theme, industry, or specific audience. Discuss your customization needs with us so we can guide you accordingly.
Can the speaker participate in pre-event activities such as panel discussions or Q&A sessions?
Some keynote speakers are open to participating in pre-event activities such as panel discussions, Q&A sessions, or meet-and-greet sessions. Please share your specific requirements with us during the firm offer phase, so we can work on getting you everything you need.
How long is a typical keynote speech?
The duration of a standard keynote speech can vary depending on the speaker and the event's schedule. Typically, keynote speeches range from 30 minutes to 90 minutes, including any Q&A sessions or interactive elements. Some speakers can accommodate half or full day sessions and extended keynotes. Discuss the desired duration with your representative to determine the appropriate length for participation.
Can I provide feedback or reviews about the speaker's performance?
Yes, we encourage and appreciate feedback about the speaker's performance as well as our services. You can share your feedback via email after the event, or via our survey feedback form. Your feedback can help them improve our services and assist other clients in making informed decisions.
Are there any discounts or special offers available for booking multiple speakers or multiple events?
Often, yes. It's worth inquiring about such possibilities with your Key Speakers representative to explore any available cost-savings options.
Why book Peter Sims though Key Speakers?
We provide a comprehensive service that takes the guesswork out of hiring a speaker—from speaker selection to logistics to post-event feedback. We know you have lots of responsibilities on top of finding and coordinating event speakers, so having a committed and proactive partner on your side that is an expert with the talent booking process is crucial. Every time you book a speaker with Key, your dedicated events manager will support you throughout the entire planning process. We work closely with you from speaker selection to post-event success and always ensure that your needs are addressed first.
We help you negotiate contractual details such as speaker fees and travel terms so that you end up with the most favorable deal. Leave the fine print to us so you can focus on other aspects of your event. Key Speakers mediates and absorbs some of the contractual risks that inherently come with booking a keynote speaker.
With our highly communicative booking and proposal model, you'll never be left in the dark with the status of your speaker. We pride ourselves on speedy response time and always keep you updated on all new developments relating to your event. Our experienced agents are personable (after our morning coffee!) and always eager to do whatever it takes to secure a fantastic speaker for your event.
To put it simply, Key Speakers is your one-stop resource for finding, booking and managing speakers for your event. We do the heavy lifting for you. Our dedicated and knowledgeable advisors ensure that your speaker's message and personal brand perfectly align to your event objectives.
Remember that the specific details and offerings may vary among different speakers, so it's always recommended to consult with your Key Speakers representative for accurate information and assistance.
Speaker Fee Range:
Travels From:
California
Related Categories:
Request Peter Sims
Connect with us to learn more about booking this speaker for your event.