Speaker Fee Range:
$31,500–$85,000
*Ranges are a guideline only, with the low end representing the speaker's virtual fee and the high end representing their in-person fee. Fees are subject to change. Contact us for an exact quote.
Travels From:
Virginia
Carly Fiorina
Former Chairman and CEO, Hewlett-Packard; First Woman to Lead a Fortune 50 Company
Carly Fiorina is a true leader and a seasoned problem‐solver. She is a passionate, articulate advocate for problem-solving, innovation, and effective leadership. Her mission is to inspire, equip and connect individuals and teams to seize opportunities, face challenges, and accelerate impact in their communities and places of work. She knows that everyone has more potential than they realize, that those closest to the problem understand the problem best, and that leading to unlock the potential in others and actually solve problems can result in both progress and joy.
Carly shares her leadership experience and approach to problem-solving in a variety of ways. In addition to her regular speeches to students, businesses and non-profits, she is the founder and Chairman of Carly Fiorina Enterprises, and of Unlocking Potential, a non-profit organization that invests in human potential by supporting local leaders who are solving problems in their communities and…
Unlocking Potential: Leaders Exist Everywhere


Throughout her career, Carly Fiorina has developed leaders and problem solvers in nearly every sector, from for-profits and non-profits, to faith-based communities and academia. As CEO of Hewlett Packard, chair of two internationally recognized non-profits, and a trusted advisor of executives around the world, she has inspired and empowered diverse groups for decades. She believes that leadership is not about an impressive title or possessing the corner office, but about effectively solving problems and unlocking the potential of those around you.

Productive members of today's workforce are increasingly interested in professional growth and development through their surrounding communities, and companies in every industry must provide the tools and resources to meet these very practical needs and foster tomorrow's leaders. Based on her work leading the Unlocking Potential Foundation, a non-profit organization that invests in human potential by supporting local leaders who are solving problems in their communities and places of work, Carly delivers a powerful presentation that inspires, empowers, and connects employees at every level.

She shares her proven leadership philosophy, which is based on a set of human behaviors and characteristics that everyone can develop and deploy, as well as a set of practical, accessible tools that enable effective problem-solving.

Diversity in Today's Workplace: More than a Nice-to-Have; It's a Muse-Have


Today, more than ever, a successful workplace must be comprised of teams with innovative, diverse perspectives who are empowered to solve their sector's most challenging problems. Ethnically diverse organizations are 35% more likely to outperform their peers, and companies in the top quartile for gender diversity are 15% more likely to have financial returns above their respective national industry medians. But, traditional diversity training is unlikely to foster such a productive environment; instead, effective team building requires an innovative approach based on real-world experience.

During her long career, Carly Fiorina shattered the glass ceiling by cultivating diverse teams, from top to bottom. She achieved success and solved the critical problems directly ahead of her only by surrounding herself with a myriad of perspectives and empowering her diverse teams to drive real change.

Carly's commanding presentation on diversity is built on her direct experience and personal knowledge that, to grow, learn, and solve tough problems, you must invite new perspectives to the table. Diversity is absolutely a must-have for your bottom line, and you have to role model that belief for your team: you must hold yourself and your team to a higher standard, and you must be challenged.

Learning From Our Past: Linking History to Today

History can and should be strategically leveraged to help us navigate today's extremely turbulent times.

Instead, too often, we romanticize history, confusing nostalgia for the real thing. Or, we compartmentalize the past and focus only on those aspects that serve a particular rhetorical or political purpose. Sometimes, we even place historic figures on a lofty pedestal that renders them both un-human and un-real, and we cannot expect to emulate what is out of reach.

But, when we combine knowledge and experience about what works in the real world with the principles and ideals upon which our country was founded, then change is possible. This interplay between practicality and ideals is America's story; practicality and idealism are our gifts to the world.

It's imperative that we distill practical, real-world fundamentals from our founding ideals of the past, and apply to our present.

With her deep understanding of history, Carly Fiorina offers an insightful assessment of how to, and what we can learn from, our past. She connects historic events and figures to the current complex issues confronting both our nation and the world. This speaking platform is exhibited in her keynote address for the American Evolution Forum that commemorated the 400th anniversary of the first permanent English colony in North America.

Building a High Performance Culture: Lessons Learned from a High-Profile Assignment


As CEO of Hewlett-Packard, the world's first $100 billion information technology company, Carly Fiorina successfully tackled complicated business challenges -- strategic focus, product innovation, and mergers and integration – all during the dot.com boom and bust and the worst technology recession in 25 years.

The company's success can be attributed to Carly's invaluable foresight: for HP to survive, she had to transform its complacent culture into a dynamic, innovative environment that would enable the company to become the industry leader. In her six years as Chairman and CEO of HP, she would double its revenues to $90 billion; more than quadruple its growth to 9%; triple the rate of innovation to 11 patents a day; achieve market leadership in every market and product category and quadruple cash-flow. This successful transformation was driven by her proven leadership philosophy, commitment to building a diverse team, and execution of proven business tools and practices.

From her renowned leadership of HP, Carly shares her personal account of what it takes to create a high-performance culture. She openly discusses navigating a challenging path filled with hurdles like major acquisition, integration, and transformational change. Moreover, for today's organizations who are forced to adjust in an incessantly volatile business environment, she provides a blueprint for navigating uncertainty, managing change, and building a high-performance culture – all critical keys to empowering and driving results.

From Secretary to CEO: Lessons from a Lifetime of Effective Leadership


Solving problems, effectively empowering employees, and driving results are the expectations of today's leaders, at all levels and in every sector. Carly Fiorina has faced and exceeded each and every one these very challenges as she traveled a diverse professional journey, from secretary to CEO, from public to private, and from for-profit to non-profit. Along this often-difficult path of leadership, she grappled with far-reaching, complex strategic decisions with finesse and fortitude.

In a powerful, pragmatic presentation, Carly shares her transformative career story: from secretary for a nine-person real estate business, to becoming the first woman to lead a FORTUNE 50 company, as the CEO of Hewlett-Packard, the world's first $100 billion information technology company. She delivers reflections and lessons learned from a journey on which she solved the problems in front of her and unlocked the potential of those around her. Based on her own renowned experiences, and with an innate ability to help others reach their highest leadership potential, Carly imparts how leaders can be clear-eyed about their current state, optimistic about their future, and deliberate about getting the results they want.

In Carly's words, "leaders are made, not born, and leadership potential exists at every level of every organization." She knows that everyone has more potential than they realize, that those closest to the problem understand the problem best, and that leadership is not about title, position, or power. It is about making a positive difference, which, ultimately, delivers progress and joy.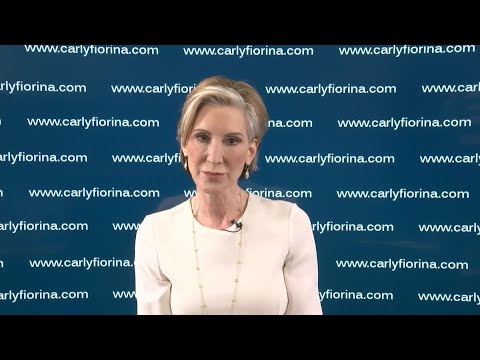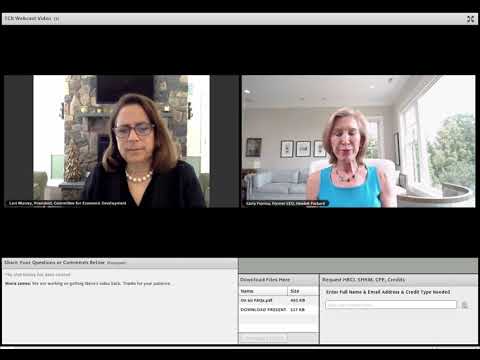 What is Carly Fiorina's speaking fee?
The typical range for Carly Fiorina's speaking fee is $31,500–$85,000. The low end of the fee range represents their standard virtual fee. The high end of the fee range represents their standard fee for a US-based in-person speaking engagement. Appearances which require an extended schedule of activities or international travel will possibly exceed this fee range. Speaker fees update frequently. To receive a personalized quote for Carly Fiorina to speak at your event, please consult with a Key Speakers advisor for up to date information and assistance.
What factors influence the speaker's fee?
Other factors that influence a keynote speaker's fee include their reputation, expertise, demand, experience, duration of the presentation, travel requirements for the event location, and any additional services, activities or customization options they offer.
Are travel expenses included in the speaker's fee?
Travel expenses are typically not included in the listed speaker's fee and are quoted separately. If the speaker needs to travel internationally, fees will be higher. These expenses may include airfare, accommodation, ground transportation at home and in the event city, and meals. We can provide more detailed information about travel expenses and arrangements once you've selected a speaker.
How do I book Carly Fiorina for my event?
The speaker booking process typically involves the following steps:
Browse our website or reach out to a Key Speakers advisor through our website to explore speaker ideas.
Select a keynote speaker based on their expertise, experience, and suitability for your event.
Contact Key Speakers to confirm the speaker's availability, fees, and any unique requirements. We can also help negotiate fees and terms.
Submit a firm offer to extend the invite to your speaker. These details will be used to create an agreement once the speaker accepts.
All parties coordinate and finalize the terms of the booking, including contract terms and conditions.
Confirm the booking by signing the contract and making the necessary payments.
What types of events do keynote speakers typically speak at?
Keynote speakers can speak at a wide range of events, virtual or in person, including conferences, corporate meetings, industry conventions, seminars, workshops, fundraising galas, educational programs, and other special occasions where an inspirational or informative address is desired.
How do I select the right keynote speaker for my event?
When selecting a keynote speaker, consider the following factors:
The speaker's expertise and knowledge relevant to your event's theme or industry.
Their speaking style, ability to engage the audience, and deliver impactful messages.
Past client testimonials, reviews, or references.
The speaker's availability and fee within your budget.
What are the payment terms and conditions?
A deposit is required upon signing the contract, with the remaining balance due 2–4 weeks before the event. If the event is taking place within 30 days, the full balance is due upon signing.
How far in advance should I book a keynote speaker?
It is generally advisable to book a keynote speaker as early as possible, especially if you have a specific speaker in mind or if your event is during a peak season holiday. Ideally, booking a speaker three to six months in advance can increase the chances of securing your desired speaker.
Can you help me with the logistics and technical requirements for the speaker's presentation?
Yes, we can assist you with the logistics and technical requirements for the speaker's presentation. We stay actively involved during pre-event planning to coordinate with you and ensure that the necessary audiovisual equipment, staging, lighting, and other technical aspects are in place for a successful presentation.
Are there any special requirements or accommodations that need to be considered for the speaker?
Keynote speakers may have specific requirements or accommodations that need to be considered, such as travel arrangements, accommodation preferences, dietary restrictions, or accessibility needs. Some speakers have a performance rider we include in the contract, others have minimal requirements.
Do keynote speakers offer customization options for their presentations?
Yes, many keynote speakers offer customization options for their presentations. They can tailor their content, examples, or case studies to align with your event's theme, industry, or specific audience. Discuss your customization needs with us so we can guide you accordingly.
Can the speaker participate in pre-event activities such as panel discussions or Q&A sessions?
Some keynote speakers are open to participating in pre-event activities such as panel discussions, Q&A sessions, or meet-and-greet sessions. Please share your specific requirements with us during the firm offer phase, so we can work on getting you everything you need.
How long is a typical keynote speech?
The duration of a standard keynote speech can vary depending on the speaker and the event's schedule. Typically, keynote speeches range from 30 minutes to 90 minutes, including any Q&A sessions or interactive elements. Some speakers can accommodate half or full day sessions and extended keynotes. Discuss the desired duration with your representative to determine the appropriate length for participation.
Can I provide feedback or reviews about the speaker's performance?
Yes, we encourage and appreciate feedback about the speaker's performance as well as our services. You can share your feedback via email after the event, or via our survey feedback form. Your feedback can help them improve our services and assist other clients in making informed decisions.
Are there any discounts or special offers available for booking multiple speakers or multiple events?
Often, yes. It's worth inquiring about such possibilities with your Key Speakers representative to explore any available cost-savings options.
Why book Carly Fiorina though Key Speakers?
We provide a comprehensive service that takes the guesswork out of hiring a speaker—from speaker selection to logistics to post-event feedback. We know you have lots of responsibilities on top of finding and coordinating event speakers, so having a committed and proactive partner on your side that is an expert with the talent booking process is crucial. Every time you book a speaker with Key, your dedicated events manager will support you throughout the entire planning process. We work closely with you from speaker selection to post-event success and always ensure that your needs are addressed first.
We help you negotiate contractual details such as speaker fees and travel terms so that you end up with the most favorable deal. Leave the fine print to us so you can focus on other aspects of your event. Key Speakers mediates and absorbs some of the contractual risks that inherently come with booking a keynote speaker.
With our highly communicative booking and proposal model, you'll never be left in the dark with the status of your speaker. We pride ourselves on speedy response time and always keep you updated on all new developments relating to your event. Our experienced agents are personable (after our morning coffee!) and always eager to do whatever it takes to secure a fantastic speaker for your event.
To put it simply, Key Speakers is your one-stop resource for finding, booking and managing speakers for your event. We do the heavy lifting for you. Our dedicated and knowledgeable advisors ensure that your speaker's message and personal brand perfectly align to your event objectives.
Remember that the specific details and offerings may vary among different speakers, so it's always recommended to consult with your Key Speakers representative for accurate information and assistance.
Speaker Fee Range:
$31,500–$85,000
*Ranges are a guideline only, with the low end representing the speaker's virtual fee and the high end representing their in-person fee. Fees are subject to change. Contact us for an exact quote.
Travels From:
Virginia