Speaker Fee Range:
Travels From:
Illinois
Related Categories:
Maribeth Kuzmeski
Marketing, Sales & Business Success Expert and President of Red Zone Marketing
Dr. Maribeth Kuzmeski is President of the consulting firm, Red Zone Marketing. Maribeth and her firm personally consult with some of the nation's top financial professionals managing from $300 million to over $1 billion in client assets. Maribeth got her start as the 5th client in her firm happened to be a financial advisor. This advisor had only $10 million in money under management that Maribeth helped grow into $200 million in under 5 years through niche-based marketing strategies.
She has written 7 books including the bestseller, The Connectors. Maribeth is an international keynote speaker rated as a Top 25 C-Suite Speaker by Meetings & Conventions Magazine, has spoken at The Million Dollar Round Table, and is a regular presenter at Barron's Top Producer conferences.
Maribeth, who teaches an integrated marketing course at Oklahoma State and Columbia University, brings an evidence-based approach to her audiences enabling them to…
Marketing in the Age of Social Distancing


What if everything in marketing has changed … forever? Are you ready to reach prospects with new, virtual strategies?
Based on academic-level research done with financial professionals in May, June, September and moving forward in 2020, this engaging presentation is filled with case studies and examples of what the most successful are doing and what is working…to attract and win new business. Uncover do-it-yourself strategies for preparing your business for success in our next-normal future.
• Learn methods for replacing live events, workshops and seminars with powerful alternatives.
• Find out best practices for virtual prospecting to close more sales.
• Gain powerful messaging ideas for turning your website into a lead magnet.
• Upgrade your brand and value proposition so prospects know why they need you.
• Find how you can start digital content marketing strategies to fill your prospect funnel with qualified prospects.

Marketing Magnetism! Strategies for Acquiring NEW Business By Standing Out From The Competition




What's working right now to attract new clients and fans, expose your brand, get people talking, and differentiate yourself? In this ADD world where no one is paying attention, learn the marketing strategies that are producing results for some of the nation's top financial professionals. The strategies are mostly inexpensive, can be implemented immediately, and are generating significant sales now! From new media to traditional methods and messaging upgrades – learn what's working now.

The Best Marketing IS Service: Enhancing Your Client-Centric Culture




The best marketing in a powerful, word-of-mouth environment is exceptional service. This workshop is designed to inspire and motivate your team to deliver experience-focused service. Gain best practices for building and enhancing a customer-focused culture, embedding a service mind-set, and delivering memorable customer interactions. Review and role-play strategies for effectively engaging customers, responding with care and empathy, effectively addressing problems, and implementing service failsafes. Outcomes include improving customer satisfaction scores, giving customers reasons to return, increasing quality referrals and word-of-mouth, and boosting revenue.

Clarifying Your Value & Proving Your Fees in the Evolving World of Financial Services


Today more than ever, powerful messaging regarding your value matters. Do your clients know what you charge and all that you do for the fees? Do your prospects believe your value is worth the price? Is your presentation of value memorable? Maribeth Kuzmeski will share some of the best practice value/fee conversations being used today that are undeniably strong, memorable, repeatable, and easy to deliver. Given continual industry changes, the one thing you must control is your own message of value.

Maribeth Kuzmeski, Ph.D., has worked with the nation's largest firms and their advisors through great changes in the industry including 2001, 2008, significant product changes, rule changes and loss. The result? When remaining hyper-focused on delivering value, communicating that value, engaging through marketing, and maintaining clients, the changes that are swirling become background noise in our pursuit to serve the financial needs of others.

Uncovering the Hidden 1% for Continual High Performance




Once you have reached a level of success, often the most difficult task is to continue to reach significant new levels of growth. This interactive presentation shares what is working now, and identifies areas for tweaks and changes producing incremental growth in your financial services practice.

3D Messaging: Stand Out with More Compelling, Value-Driven and Memorable Words




Gain simple ideas for perfecting your verbal, written, website and social media verbiage necessary to be compelling in a distracted world. Discover powerful communication and positioning strategies for defining and clarifying your value and securing fair fees for your work. Learn immediate methods that will position you and your team as the Advisor of Choice, develop trusting relationships quicker, have prospects wanting to do business with you, and give your current clients something truly compelling to talk about with others.

Sales Magnetism: Lead customers to a decision through proving your undeniable value


Sales Magnetism is a process to attract and lead customers to a decision that is right for them, not to sell in a traditional manner. It is founded upon a company's intrinsic benefits, strategic development of relationships, and passion for exposing the company's unique culture. The result is a decision by the customer to buy, continue to buy, and become a vocal fan fueled by the use of your magnetic opportunities and an ongoing system of attraction.

The Sales Magnetism Motto: If we have what you want, we will never "sell" you anything.

The Real Deal with Social Media: Strategies for Using Social Media Marketing Profitably In Your Business




Learn about some of most profitable ways to use social media and new media technologies in your practice. Gain leads, convert current referrals with increased speed and effectiveness, and use social media to strengthen and expose your brand within your target market. Learn what is really working for advisors given compliance regulations and walk away with simple ideas for using social media in your financial services practice.

Standing Up and Standing Out In Business: Critical Moves for Women to Gain Power & Influence




Gain powerful strategies, based on extensive research and case studies of women in business, that can be applied immediately to stand out, achieve the success deserved, and market and present with power and confidence.

Working With Women: Secrets & Strategies for Effectively Serving More Female Clients




Working with any individual is an art, not a science – especially women. This presentation will share the art of working with women, communicating effectively, developing and presenting solutions, and motivating them to implementation. Women are not like men and neither are the ways that you get them to say "yes" to your business, strategies and solutions. Understand this loyal market so you can serve them better.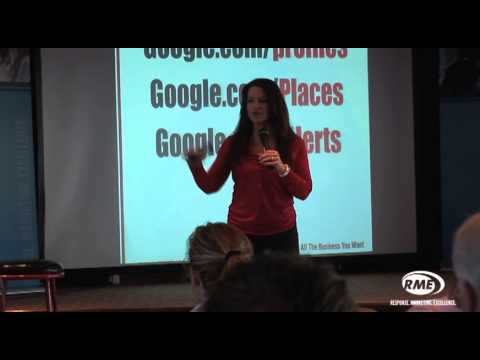 What factors influence the speaker's fee?
Other factors that influence a keynote speaker's fee include their reputation, expertise, demand, experience, duration of the presentation, travel requirements for the event location, and any additional services, activities or customization options they offer.
Are travel expenses included in the speaker's fee?
Travel expenses are typically not included in the listed speaker's fee and are quoted separately. If the speaker needs to travel internationally, fees will be higher. These expenses may include airfare, accommodation, ground transportation at home and in the event city, and meals. We can provide more detailed information about travel expenses and arrangements once you've selected a speaker.
How do I book Maribeth Kuzmeski for my event?
The speaker booking process typically involves the following steps:
Browse our website or reach out to a Key Speakers advisor through our website to explore speaker ideas.
Select a keynote speaker based on their expertise, experience, and suitability for your event.
Contact Key Speakers to confirm the speaker's availability, fees, and any unique requirements. We can also help negotiate fees and terms.
Submit a firm offer to extend the invite to your speaker. These details will be used to create an agreement once the speaker accepts.
All parties coordinate and finalize the terms of the booking, including contract terms and conditions.
Confirm the booking by signing the contract and making the necessary payments.
What types of events do keynote speakers typically speak at?
Keynote speakers can speak at a wide range of events, virtual or in person, including conferences, corporate meetings, industry conventions, seminars, workshops, fundraising galas, educational programs, and other special occasions where an inspirational or informative address is desired.
How do I select the right keynote speaker for my event?
When selecting a keynote speaker, consider the following factors:
The speaker's expertise and knowledge relevant to your event's theme or industry.
Their speaking style, ability to engage the audience, and deliver impactful messages.
Past client testimonials, reviews, or references.
The speaker's availability and fee within your budget.
What are the payment terms and conditions?
A deposit is required upon signing the contract, with the remaining balance due 2–4 weeks before the event. If the event is taking place within 30 days, the full balance is due upon signing.
How far in advance should I book a keynote speaker?
It is generally advisable to book a keynote speaker as early as possible, especially if you have a specific speaker in mind or if your event is during a peak season holiday. Ideally, booking a speaker three to six months in advance can increase the chances of securing your desired speaker.
Can you help me with the logistics and technical requirements for the speaker's presentation?
Yes, we can assist you with the logistics and technical requirements for the speaker's presentation. We stay actively involved during pre-event planning to coordinate with you and ensure that the necessary audiovisual equipment, staging, lighting, and other technical aspects are in place for a successful presentation.
Are there any special requirements or accommodations that need to be considered for the speaker?
Keynote speakers may have specific requirements or accommodations that need to be considered, such as travel arrangements, accommodation preferences, dietary restrictions, or accessibility needs. Some speakers have a performance rider we include in the contract, others have minimal requirements.
Do keynote speakers offer customization options for their presentations?
Yes, many keynote speakers offer customization options for their presentations. They can tailor their content, examples, or case studies to align with your event's theme, industry, or specific audience. Discuss your customization needs with us so we can guide you accordingly.
Can the speaker participate in pre-event activities such as panel discussions or Q&A sessions?
Some keynote speakers are open to participating in pre-event activities such as panel discussions, Q&A sessions, or meet-and-greet sessions. Please share your specific requirements with us during the firm offer phase, so we can work on getting you everything you need.
How long is a typical keynote speech?
The duration of a standard keynote speech can vary depending on the speaker and the event's schedule. Typically, keynote speeches range from 30 minutes to 90 minutes, including any Q&A sessions or interactive elements. Some speakers can accommodate half or full day sessions and extended keynotes. Discuss the desired duration with your representative to determine the appropriate length for participation.
Can I provide feedback or reviews about the speaker's performance?
Yes, we encourage and appreciate feedback about the speaker's performance as well as our services. You can share your feedback via email after the event, or via our survey feedback form. Your feedback can help them improve our services and assist other clients in making informed decisions.
Are there any discounts or special offers available for booking multiple speakers or multiple events?
Often, yes. It's worth inquiring about such possibilities with your Key Speakers representative to explore any available cost-savings options.
Why book Maribeth Kuzmeski though Key Speakers?
We provide a comprehensive service that takes the guesswork out of hiring a speaker—from speaker selection to logistics to post-event feedback. We know you have lots of responsibilities on top of finding and coordinating event speakers, so having a committed and proactive partner on your side that is an expert with the talent booking process is crucial. Every time you book a speaker with Key, your dedicated events manager will support you throughout the entire planning process. We work closely with you from speaker selection to post-event success and always ensure that your needs are addressed first.
We help you negotiate contractual details such as speaker fees and travel terms so that you end up with the most favorable deal. Leave the fine print to us so you can focus on other aspects of your event. Key Speakers mediates and absorbs some of the contractual risks that inherently come with booking a keynote speaker.
With our highly communicative booking and proposal model, you'll never be left in the dark with the status of your speaker. We pride ourselves on speedy response time and always keep you updated on all new developments relating to your event. Our experienced agents are personable (after our morning coffee!) and always eager to do whatever it takes to secure a fantastic speaker for your event.
To put it simply, Key Speakers is your one-stop resource for finding, booking and managing speakers for your event. We do the heavy lifting for you. Our dedicated and knowledgeable advisors ensure that your speaker's message and personal brand perfectly align to your event objectives.
Remember that the specific details and offerings may vary among different speakers, so it's always recommended to consult with your Key Speakers representative for accurate information and assistance.
Speaker Fee Range:
Travels From:
Illinois
Related Categories:
Request Maribeth Kuzmeski
Connect with us to learn more about booking this speaker for your event.