Speaker Fee Range:
$20,000–$25,000
*Ranges are a guideline only, with the low end representing the speaker's virtual fee and the high end representing their in-person fee. Fees are subject to change. Contact us for an exact quote.
Travels From:
Michigan
Related Categories:
Jeff Havens
Hilarious Career and Management Trainer; Author of the Breakout Book
How To Get Fired!

Jeff Havens is not your typical business growth expert. His uncanny ability to provide actionable answers to today's business challenges in an undeniably entertaining and impactful way has put him in front of over 1,000 eager audiences across North America and Asia. Delivering well-researched and relevant business insight is something a lot of keynote speakers do, but combining that with the entertainment value of a comedy show is not. Engaging, charismatic, and full of energy, Jeff Havens is the only business growth expert who provides serious solutions in a seriously funny way.
Over the past 15 years, Jeff has applied his unparalleled approach to an increasingly wide range of the modern business world's most pressing issues – and so The Jeff Havens Company was born, dedicated to the belief that nobody ever learns anything if they're too bored to listen. …
Conquering Tomorrow!




Change can be one of the most frightening things in life. It can also be one of the best things that ever happens to us. And we usually get to choose which way it goes. Ready to approach change with confidence instead of concern?

Decoding Your Customers: Perfecting the Customer Experience in Four Simple Steps


It used to be that you just had to provide customers with good service, right? But that somehow became synonymous with dealing with problems and putting out fires, and so now you have to provide your customers with an experience that is so positive, happy, seamless, and nauseatingly joyful that they will happily wait in lines for hours just for the privilege of giving you money. You'd be forgiven if creating a great customer experience sounds exhausting. If only there were a fun, funny, high-energy, deeply researched keynote to help you figure out how to make this process a little easier.

Well now there is. Decoding Your Customers: Perfecting the Customer Experience in Four Simple Steps will provide you with a comprehensive, straightforward, and entertaining explanation for how to win hearts and minds like never before.

Now there are plenty of other customer experience keynotes. But the overwhelming majority of them either tell you how important it is to make your customers feel special (which you already knew) or share stories of businesses who have loyal customers (which you've already heard). And if you want to hear what you've already heard before, then hire somebody else.

Decoding Your Customers takes a vastly different approach. As hilarious as it is informative, this keynote concentrates on the human behaviors that have brought the customer experience to where it is today, then synthesizes those behaviors into four simple realities that provide a clear vision for how to move forward. Decoding Your Customers will answer why customers behave the way they do and how you can meet their needs – not only today, but into the foreseeable future as well. Which means these strategies are relevant to every business – whether you're trying to fine-tune your existing customer experience, increase market share during disruptive times, or redesign your customer experience from scratch.

And last but certainly not least, this isn't going to be a dry talk. You'll walk away with a better understanding of customer psychology and how to adjust your business accordingly, but that doesn't mean you can't laugh as hard as you ever have at a corporate keynote. Because with Jeff Havens, you get serious solutions in a seriously funny way. It turns out that crafting a winning customer experience strategy isn't as scary or unpredictable as others may have made it seem.



Takeaways


• Learning to resist the desire to predict the future and instead appreciate that customer needs and desires are rooted in our core psychology, which remains constant regardless of massive changes or unexpected disruption
• How the drive for convenience has changed in the past 30 years, and what that means for how you design and sell new products and services
• The effect of constant connection on customer behavior, and how smart businesses have learned to think smaller in order to grow
• How most businesses vastly underestimate the importance of marketing their products, services, and ideas, along with two essential types of marketing every business should engage in
• How the universal desire for meaning can inform your interactions with customers and drive greater sales
• Absolutely no buzzwords. That's right, you will not hear 'advocate,' 'tribe,' 'brand ambassador,' or 'rabid fan' once in this keynote. How's that for a refreshing change of pace?

Uncrapify Your Future! The Most Innovative Keynote Ever!


If you've listened to anyone talk about innovation recently, you've probably heard something along these lines: "The world is changing at a crazy fast rate. Everything you're doing now is about to become obsolete. If you don't come up with some amazing, industry-changing ideas in the next 18 seconds, your business is basically going to disappear. Have a nice day." And if that's the kind of doomsayer message that you and your friends love hearing, then you can stop reading now.

But if you'd like to present innovation as a simple process that literally everyone is capable of performing, then you might want to listen to Uncrapify Your Future! Filled with the trademark wit that has made Jeff Havens one of the most in-demand speakers in North America, Uncrapify Your Future! will make the process of coming up with new ideas, solving problems, exploiting opportunities, and surviving massive (and sometimes unexpected) disruption easier and more rewarding than you ever thought possible. Because it turns out that every innovation in every industry – from automobiles to streaming music, coffee cup holders to wartime treaties – follows the same straightforward pattern.

Your business is always changing, and so you will always need people to anticipate and capitalize on those changes. If you want them to think that being innovative is a daunting task that only a few elites can handle, listen to someone else. But if you want your audience walking away realizing that they're all capable of greatness, then Uncrapify Your Future! is for you.

Oh, and did we mention that it's also hilarious? Well it is. And imagine that – a keynote that's both educational and enjoyable. How innovative!



Takeaways


• Understanding that innovation is typically a slow and incremental process, not an immediate disruption of existing systems. (This is true even for 'disruptive' products and technologies!)
• The three-step process which every innovation throughout all of human history has inevitably followed
• The one and only barrier to innovative thought, and how to overcome it
• Case studies of various innovative products and ideas – which any one of your audience members could conceivably have come up with on their own
• Reframing the entire concept of innovation from "big ideas that change the world" to "small ideas that slowly become big ideas that eventually change the world"
• Various examples that illustrate how innovative each and every member of your audience already is. (How can I do that without having spoken to any of them? You'll have to see the keynote to find out!)

Us vs Them! The Funniest, Most Informative Generational Keynote Ever!


If you've listened to any other discussion about generational issues at work, then you've undoubtedly been told there are four distinct generations operating side-by-side in today's working world. You've then been told the differences between those four generations, and then you've been told (although probably not in these exact words) that you need to just deal with all these different people, because they're not going away and they're not going to change how they operate. If that advice suits you, fantastic.

However, if you've ever been frustrated by how impossible it seems to employ four different strategies to manage four distinct generations, and if you've ever felt like you're the only one who's being asked to make any changes, then Us Vs. Them is exactly what you need. Because it turns out that there really aren't four generations. In this hysterical keynote, you'll learn a simpler way of looking at your own generational picture, and you'll also learn how to understand, recognize, and resolve every generational issue facing today's workforce. That's no exaggeration; by the end of Us Vs. Them, you and your colleagues will walk away with all of the knowledge you'll need to address 100% of the generational issues you'll face for the rest of your career. Other generational presentations focus on what people want, but Us Vs. Them will tell you why everyone wants the different things they do. It's an important distinction, and it will make implementing new solutions easier than you ever thought possible.

So get ready to laugh more and learn more than you ever thought possible. Because improving your generational issues doesn't have to be boring.



Takeaways


• Learn to replace the complicated four-generation model with a workable dichotomy between older, more experienced workers and their younger, less-experienced counterparts
• Understand the key cultural, technological, and social changes that have conspired to create a disconnect between team members from these two generations
• Walk away with several immediately applicable strategies to address and eliminate problems caused by the disconnect mentioned above
• Inspire a healthier, more robust work ethic in your younger employees (and your older ones, too)
• Inspire a healthier, more robust attitude toward change in your older employees (and your younger ones, too)

Unleash Your Inner Tyrant! The Most Original Leadership Keynote You'll Ever See!


The first of its kind, Unleash Your Inner Tyrant! helps managers and executives become better leaders by showing them everything they should avoid – including how to create a culture of fear and mistrust, how to oppress and demoralize employees, and how to stand firm in the face of all change – before wrapping up with a serious conversation about the kind of leaders we should all strive to become.

Covering four main areas of leadership – creating a healthy corporate culture; management/employee relations; crisis management; and change management – Unleash Your Inner Tyrant! is every bit as content-rich and intensively researched as a more traditional leadership seminar but has the added benefit of an unparalleled delivery style that will have your audience laughing the entire time they're learning how to become more effective leaders. Simply put, there is nothing else like this in the business world, and no better way to energize your management team while providing them with invaluable training they will remember for months and years to come.



Takeaways


• How to create a healthy, vibrant corporate culture through open communication and active accessibility
• How to inspire trust and loyalty in your employees by setting reasonable expectations and delivering truly constructive criticism when necessary
• How to approach change in order to achieve seamless integration of new product lines, marketing strategies, department mergers, and other new initiatives
• How to employ one simple technique to move employee from satisfaction to engagement.
• How to become the kind of leader others are excited to follow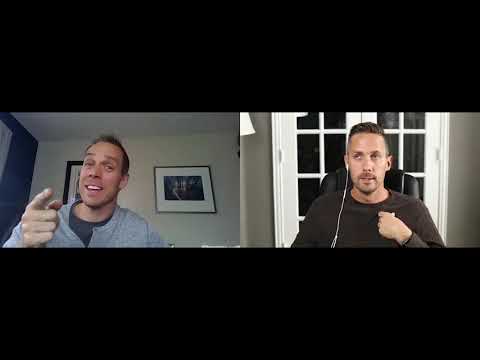 What is Jeff Havens's speaking fee?
The typical range for Jeff Havens's speaking fee is $20,000–$25,000. The low end of the fee range represents their standard virtual fee. The high end of the fee range represents their standard fee for a US-based in-person speaking engagement. Appearances which require an extended schedule of activities or international travel will possibly exceed this fee range. Speaker fees update frequently. To receive a personalized quote for Jeff Havens to speak at your event, please consult with a Key Speakers advisor for up to date information and assistance.
What factors influence the speaker's fee?
Other factors that influence a keynote speaker's fee include their reputation, expertise, demand, experience, duration of the presentation, travel requirements for the event location, and any additional services, activities or customization options they offer.
Are travel expenses included in the speaker's fee?
Travel expenses are typically not included in the listed speaker's fee and are quoted separately. If the speaker needs to travel internationally, fees will be higher. These expenses may include airfare, accommodation, ground transportation at home and in the event city, and meals. We can provide more detailed information about travel expenses and arrangements once you've selected a speaker.
How do I book Jeff Havens for my event?
The speaker booking process typically involves the following steps:
Browse our website or reach out to a Key Speakers advisor through our website to explore speaker ideas.
Select a keynote speaker based on their expertise, experience, and suitability for your event.
Contact Key Speakers to confirm the speaker's availability, fees, and any unique requirements. We can also help negotiate fees and terms.
Submit a firm offer to extend the invite to your speaker. These details will be used to create an agreement once the speaker accepts.
All parties coordinate and finalize the terms of the booking, including contract terms and conditions.
Confirm the booking by signing the contract and making the necessary payments.
What types of events do keynote speakers typically speak at?
Keynote speakers can speak at a wide range of events, virtual or in person, including conferences, corporate meetings, industry conventions, seminars, workshops, fundraising galas, educational programs, and other special occasions where an inspirational or informative address is desired.
How do I select the right keynote speaker for my event?
When selecting a keynote speaker, consider the following factors:
The speaker's expertise and knowledge relevant to your event's theme or industry.
Their speaking style, ability to engage the audience, and deliver impactful messages.
Past client testimonials, reviews, or references.
The speaker's availability and fee within your budget.
What are the payment terms and conditions?
A deposit is required upon signing the contract, with the remaining balance due 2–4 weeks before the event. If the event is taking place within 30 days, the full balance is due upon signing.
How far in advance should I book a keynote speaker?
It is generally advisable to book a keynote speaker as early as possible, especially if you have a specific speaker in mind or if your event is during a peak season holiday. Ideally, booking a speaker three to six months in advance can increase the chances of securing your desired speaker.
Can you help me with the logistics and technical requirements for the speaker's presentation?
Yes, we can assist you with the logistics and technical requirements for the speaker's presentation. We stay actively involved during pre-event planning to coordinate with you and ensure that the necessary audiovisual equipment, staging, lighting, and other technical aspects are in place for a successful presentation.
Are there any special requirements or accommodations that need to be considered for the speaker?
Keynote speakers may have specific requirements or accommodations that need to be considered, such as travel arrangements, accommodation preferences, dietary restrictions, or accessibility needs. Some speakers have a performance rider we include in the contract, others have minimal requirements.
Do keynote speakers offer customization options for their presentations?
Yes, many keynote speakers offer customization options for their presentations. They can tailor their content, examples, or case studies to align with your event's theme, industry, or specific audience. Discuss your customization needs with us so we can guide you accordingly.
Can the speaker participate in pre-event activities such as panel discussions or Q&A sessions?
Some keynote speakers are open to participating in pre-event activities such as panel discussions, Q&A sessions, or meet-and-greet sessions. Please share your specific requirements with us during the firm offer phase, so we can work on getting you everything you need.
How long is a typical keynote speech?
The duration of a standard keynote speech can vary depending on the speaker and the event's schedule. Typically, keynote speeches range from 30 minutes to 90 minutes, including any Q&A sessions or interactive elements. Some speakers can accommodate half or full day sessions and extended keynotes. Discuss the desired duration with your representative to determine the appropriate length for participation.
Can I provide feedback or reviews about the speaker's performance?
Yes, we encourage and appreciate feedback about the speaker's performance as well as our services. You can share your feedback via email after the event, or via our survey feedback form. Your feedback can help them improve our services and assist other clients in making informed decisions.
Are there any discounts or special offers available for booking multiple speakers or multiple events?
Often, yes. It's worth inquiring about such possibilities with your Key Speakers representative to explore any available cost-savings options.
Why book Jeff Havens though Key Speakers?
We provide a comprehensive service that takes the guesswork out of hiring a speaker—from speaker selection to logistics to post-event feedback. We know you have lots of responsibilities on top of finding and coordinating event speakers, so having a committed and proactive partner on your side that is an expert with the talent booking process is crucial. Every time you book a speaker with Key, your dedicated events manager will support you throughout the entire planning process. We work closely with you from speaker selection to post-event success and always ensure that your needs are addressed first.
We help you negotiate contractual details such as speaker fees and travel terms so that you end up with the most favorable deal. Leave the fine print to us so you can focus on other aspects of your event. Key Speakers mediates and absorbs some of the contractual risks that inherently come with booking a keynote speaker.
With our highly communicative booking and proposal model, you'll never be left in the dark with the status of your speaker. We pride ourselves on speedy response time and always keep you updated on all new developments relating to your event. Our experienced agents are personable (after our morning coffee!) and always eager to do whatever it takes to secure a fantastic speaker for your event.
To put it simply, Key Speakers is your one-stop resource for finding, booking and managing speakers for your event. We do the heavy lifting for you. Our dedicated and knowledgeable advisors ensure that your speaker's message and personal brand perfectly align to your event objectives.
Remember that the specific details and offerings may vary among different speakers, so it's always recommended to consult with your Key Speakers representative for accurate information and assistance.
Speaker Fee Range:
$20,000–$25,000
*Ranges are a guideline only, with the low end representing the speaker's virtual fee and the high end representing their in-person fee. Fees are subject to change. Contact us for an exact quote.
Travels From:
Michigan
Related Categories: