Speaker Fee Range:
$11,000–$20,000
*Ranges are a guideline only, with the low end representing the speaker's virtual fee and the high end representing their in-person fee. Fees are subject to change. Contact us for an exact quote.
Travels From:
New York
Related Categories:
Chris Bashinelli
United Nations Speaker, National Geographic Young Explorer, PBS TV Host and Cross-Cultural Expert
Chris Bashinelli, also known as, "Bash", was 20 years old when he traveled to Tanzania to film his first documentary. The focus: How can we change the world? The day he returned from Tanzania, his father was diagnosed with terminal cancer. It was in that moment he realized there was nothing he could do to change the world, meaning, there was nothing he could do to control circumstances outside of himself. Ultimately, the only person we ever have control over is ourselves. This realization became the impetus for Chris's life mission, that when we 'Change our mind', we 'Change our world'.
As the Executive Producer and Host of Bridge the Gap on PBS and the National Geographic Channel, Chris has taken millions of viewers on meaningful adventures around the world. He has harvested buffalo with Native Americans in Pine Ridge, lived as a nomad…
Start at Step "Z" – Stepping into What's Possible


What is your Step "Z", the goal you feel will truly bring your life meaning? It could be a new client, a new partner, or a new home. What if you could arrive at that destination before you even begin the journey? We tend to be so fixated on our goal that we forget to examine how we are viewing ourselves. We feel that if our circumstances were different our goal would be attainable. In reality, we can only go as far as our shadow will let us - it's not the circumstances that have to change, but us.

Bash walks attendees through the scientific method for recognizing and reducing their most limiting beliefs, thereby opening the doorway to a whole new world. With total clarity, he emphasizes that the swiftest way to get from where you are, to where you want to be, is to be there first - on the inside. The best way to get from Step "A" to Step "Z" is to Start at Step "Z". It may seem counterintuitive, but your best chance at achieving your goal is to imagine it is already accomplished. Step firmly with faith into the shoes you were meant to fill - and live, breathe, work and act from that place.

From moderating a major United Nations event in Brazil at 23 years old with no prior experience, to leading a National Geographic Expedition in Mongolia when nearly all funding had been pulled one month before production, Bash shows how when we change our mind, we can change our world. The key to creating success lies not in getting what we want, but in realizing that we already have everything we need to live a life of great meaning. When we connect our ultimate goal to a mission that benefits others, and have unwavering faith in our potential, we will find the inspiration necessary to reach our Step "Z".

Steps from the Stoop - Cultivating Connection




In order to achieve real diversity and inclusion within our organization we must adopt a world view that equally values all generations, cultures and perspectives. Chris Bashinelli's all-inclusive approach to relationship building has been cultivated for 30+ years, starting with his "Stoop" in the heart of Brooklyn, where his childhood friends shared a combined total of more than 13 nationalities. In this signature keynote, Chris drives home the ease of relationship building with a personal, yet universal method he's applied everywhere from farming with mystics in Uganda to living with nomads in Mongolia. Audience members will learn the three essential steps from the "Stoop" which serve as the basis for profound personal transformation and deep connection with others - Awareness, Acceptance, and Courage! These steps enable people to strengthen their relationship with themselves, co-workers, family, friends – and even those with whom we have no seeming connection - be it a 600 pound Japanese Sumo Wrestler or our next-door neighbor. When we make that human connection and move people from the category of "them" to "us", anything is possible. There's never been a more important time to richly hone the relationships that transform lives, bridge gaps, connect generations, and empowers our life experience. By opening our world view we are far more powerful than we could ever be on our own - be it the exchange of tribal knowledge between an experienced team member and a social media-savvy young employee, or the shared core values of an Oklahoma farmer and a Mongolian herdsmen. What's surprising is that our ability to authentically connect with our clients and friends (OR others) has very little to do with them, and almost everything to do with our perspective. (We see the world not as it is, but as we are). The great news is that means we have the power to deepen our relationships with others at any moment, all we have to do is shift our perspective! Building better relationships doesn't necessarily mean knowing perfectly how to bow, shake hands, or say hello in every culture, it simply means bringing an open and accepting mindset to all of our interactions. This message hits home for so many who reach back to remember their own beginnings and recognize the foundational wisdom in creating life-long connections. Bring the transformational lessons of the "Stoop" to your next audience.

Global Citizenship – Change Your Mind, Change Your World




Global Citizenship means using our everyday work and lives as a vehicle to grow inwardly and thereby, become the best version of ourselves. Becoming a Global Citizen is

not

about traveling the world, it is about using the challenges within our individual lives to become stronger and more productive members of the world. When we embody the qualities of a Global Citizen - presence, empathy and inspiration - then we can truly inspire those around us.

With the mindset of the Global Citizen, every challenge in our work and lives - from a disagreement with a coworker, to the loss of someone we love - becomes fuel for us to grow inwardly and reach our potential. Our role is not to "change the world", but to "change ourselves". Becoming a Global Citizen begins with realizing we already have everything we need in order to be happy right now.

From the slums of Haiti, to the fields of Uganda, to the Mongolian Steppe, Chris pulls from real life examples to illustrate that the key to productivity, meaning and connection, does not lie in changing our external conditions, but in transforming our current conditions in order to grow.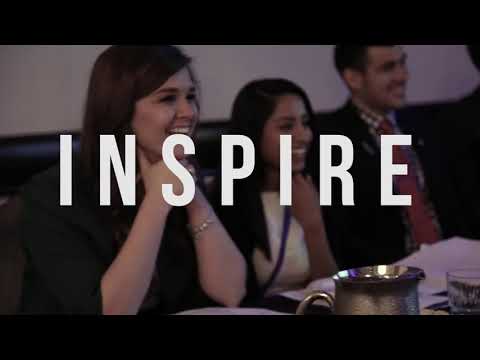 What is Chris Bashinelli's speaking fee?
The typical range for Chris Bashinelli's speaking fee is $11,000–$20,000. The low end of the fee range represents their standard virtual fee. The high end of the fee range represents their standard fee for a US-based in-person speaking engagement. Appearances which require an extended schedule of activities or international travel will possibly exceed this fee range. Speaker fees update frequently. To receive a personalized quote for Chris Bashinelli to speak at your event, please consult with a Key Speakers advisor for up to date information and assistance.
What factors influence the speaker's fee?
Other factors that influence a keynote speaker's fee include their reputation, expertise, demand, experience, duration of the presentation, travel requirements for the event location, and any additional services, activities or customization options they offer.
Are travel expenses included in the speaker's fee?
Travel expenses are typically not included in the listed speaker's fee and are quoted separately. If the speaker needs to travel internationally, fees will be higher. These expenses may include airfare, accommodation, ground transportation at home and in the event city, and meals. We can provide more detailed information about travel expenses and arrangements once you've selected a speaker.
How do I book Chris Bashinelli for my event?
The speaker booking process typically involves the following steps:
Browse our website or reach out to a Key Speakers advisor through our website to explore speaker ideas.
Select a keynote speaker based on their expertise, experience, and suitability for your event.
Contact Key Speakers to confirm the speaker's availability, fees, and any unique requirements. We can also help negotiate fees and terms.
Submit a firm offer to extend the invite to your speaker. These details will be used to create an agreement once the speaker accepts.
All parties coordinate and finalize the terms of the booking, including contract terms and conditions.
Confirm the booking by signing the contract and making the necessary payments.
What types of events do keynote speakers typically speak at?
Keynote speakers can speak at a wide range of events, virtual or in person, including conferences, corporate meetings, industry conventions, seminars, workshops, fundraising galas, educational programs, and other special occasions where an inspirational or informative address is desired.
How do I select the right keynote speaker for my event?
When selecting a keynote speaker, consider the following factors:
The speaker's expertise and knowledge relevant to your event's theme or industry.
Their speaking style, ability to engage the audience, and deliver impactful messages.
Past client testimonials, reviews, or references.
The speaker's availability and fee within your budget.
What are the payment terms and conditions?
A deposit is required upon signing the contract, with the remaining balance due 2–4 weeks before the event. If the event is taking place within 30 days, the full balance is due upon signing.
How far in advance should I book a keynote speaker?
It is generally advisable to book a keynote speaker as early as possible, especially if you have a specific speaker in mind or if your event is during a peak season holiday. Ideally, booking a speaker three to six months in advance can increase the chances of securing your desired speaker.
Can you help me with the logistics and technical requirements for the speaker's presentation?
Yes, we can assist you with the logistics and technical requirements for the speaker's presentation. We stay actively involved during pre-event planning to coordinate with you and ensure that the necessary audiovisual equipment, staging, lighting, and other technical aspects are in place for a successful presentation.
Are there any special requirements or accommodations that need to be considered for the speaker?
Keynote speakers may have specific requirements or accommodations that need to be considered, such as travel arrangements, accommodation preferences, dietary restrictions, or accessibility needs. Some speakers have a performance rider we include in the contract, others have minimal requirements.
Do keynote speakers offer customization options for their presentations?
Yes, many keynote speakers offer customization options for their presentations. They can tailor their content, examples, or case studies to align with your event's theme, industry, or specific audience. Discuss your customization needs with us so we can guide you accordingly.
Can the speaker participate in pre-event activities such as panel discussions or Q&A sessions?
Some keynote speakers are open to participating in pre-event activities such as panel discussions, Q&A sessions, or meet-and-greet sessions. Please share your specific requirements with us during the firm offer phase, so we can work on getting you everything you need.
How long is a typical keynote speech?
The duration of a standard keynote speech can vary depending on the speaker and the event's schedule. Typically, keynote speeches range from 30 minutes to 90 minutes, including any Q&A sessions or interactive elements. Some speakers can accommodate half or full day sessions and extended keynotes. Discuss the desired duration with your representative to determine the appropriate length for participation.
Can I provide feedback or reviews about the speaker's performance?
Yes, we encourage and appreciate feedback about the speaker's performance as well as our services. You can share your feedback via email after the event, or via our survey feedback form. Your feedback can help them improve our services and assist other clients in making informed decisions.
Are there any discounts or special offers available for booking multiple speakers or multiple events?
Often, yes. It's worth inquiring about such possibilities with your Key Speakers representative to explore any available cost-savings options.
Why book Chris Bashinelli though Key Speakers?
We provide a comprehensive service that takes the guesswork out of hiring a speaker—from speaker selection to logistics to post-event feedback. We know you have lots of responsibilities on top of finding and coordinating event speakers, so having a committed and proactive partner on your side that is an expert with the talent booking process is crucial. Every time you book a speaker with Key, your dedicated events manager will support you throughout the entire planning process. We work closely with you from speaker selection to post-event success and always ensure that your needs are addressed first.
We help you negotiate contractual details such as speaker fees and travel terms so that you end up with the most favorable deal. Leave the fine print to us so you can focus on other aspects of your event. Key Speakers mediates and absorbs some of the contractual risks that inherently come with booking a keynote speaker.
With our highly communicative booking and proposal model, you'll never be left in the dark with the status of your speaker. We pride ourselves on speedy response time and always keep you updated on all new developments relating to your event. Our experienced agents are personable (after our morning coffee!) and always eager to do whatever it takes to secure a fantastic speaker for your event.
To put it simply, Key Speakers is your one-stop resource for finding, booking and managing speakers for your event. We do the heavy lifting for you. Our dedicated and knowledgeable advisors ensure that your speaker's message and personal brand perfectly align to your event objectives.
Remember that the specific details and offerings may vary among different speakers, so it's always recommended to consult with your Key Speakers representative for accurate information and assistance.
Speaker Fee Range:
$11,000–$20,000
*Ranges are a guideline only, with the low end representing the speaker's virtual fee and the high end representing their in-person fee. Fees are subject to change. Contact us for an exact quote.
Travels From:
New York
Related Categories:
Request Chris Bashinelli
Connect with us to learn more about booking this speaker for your event.