Speaker Fee Range:
$40,000–$111,000
*Ranges are a guideline only, with the low end representing the speaker's virtual fee and the high end representing their in-person fee. Fees are subject to change. Contact us for an exact quote.
Travels From:
Florida
Related Categories:
Kevin O'Leary
Respected Investor, Author, Venture Capitalist, and Star of ABC's
Shark Tank
Reality Show
Kevin O'Leary's impressive reputation has been built upon his entrepreneurial vision, investment smarts and drives to succeed. In addition to being one of the Dragons, O'Leary is the co-host of BNN's SqueezePlay, the host of BNN's O'Leary Live, and a 'Shark' on the ABC show, Shark Tank. He is also co-hosting the CBC News world's business show, Lang & O'Leary Exchange, Chairman of O'Leary Funds, and the chairman of the investment committee of Boston's 107 year old Hamilton Trust.
Born in Montreal, O'Leary is the son of a United Nations ILO official, which contributed greatly to his diverse cultural and educational experiences. He was educated in countries around the world, and he received an Honours Bachelor's degree in Environmental Studies and Psychology from the University of Waterloo. In 1980, O'Leary earned his MBA from the University of Western Ontario.
In 1986, O'Leary co-founded SoftKey…
Fireside Chat: Understanding and Thriving In An Uncertain World

We are all facing a new and potentially challenging era at home and in our businesses: unusual presidential campaigns and high-pressure elections, high-interest rates, stock markets declining, and growing geopolitical tensions.

An industry titan and champion of small businesses who frequently appears on major networks including CNBC and Fox, Kevin O'Leary has an ear to the ground on all things business and economics. In this moderated fireside chat, he brings the host and audience up to speed on the economy, rising interest rates, elections, and how to better understand the intersections between politics and economics and how they influence our world. Questions can be custom-tailored to your company and audience.

Recommended topics include:

• Where is the US and international economy headed in 2024 and beyond?
• What is the outlook for US interest rates, consumer and business spending, inflation, and energy prices?
• What changes can we expect in supply chains, labor markets, and real estate?
• How do small business owners protect themselves in an increasingly chaotic market?
• How US – Chinese tensions are being managed and what are the implications?
• What is the likely end game in Russia's invasion of Ukraine?
• Which geopolitical threats are likely to erupt next — and what can you do to protect your business from catastrophe?

Cold Hard Truth




Kevin O'Leary, one of North America's most successful entrepreneurs, reveals the secrets that made him rich, and shares his personal advice for readers from every walk of life. Kevin describes his incredible journey, from his sometimes difficult childhood to the way he built his first company, managed personal pressures, and ultimately achieved remarkable success. His advice is engaging and practical – and will help those who read it become the best entrepreneurs and business people that they can be. Topics cover business, money and life, including: How to find your calling and turn your talents into a profitable venture; building a dream team; transforming adversity into opportunity and making and growing your business–and your money.

Lessons From a Shark




Kevin O'Leary will take you on a behind the scenes look at his two hit shows,

Dragons' Den

&

Shark Tank

. He customizes every presentation for his audience to bring unique business information to each event. He'll share entertaining and insightful outtakes from his TV shows – video's you can't see anywhere else, along with a current economic overview and how it relates to your industry, and finally he'll be a 'secret agent' for your industry with insights into how your industry is performing, where the innovation is coming from and more. All based on a content review of your industry prior to the event.

An Evening with Kevin O'Leary




With candor and unmatched business smarts, Kevin O'Leary draws on his encyclopedic knowledge of finance, investing, economics and business to discuss a variety of topics. How, for instance, will the global recession affect a myriad of industries, including your own, and what can you do to protect your company, and come out stronger than ever? Razor sharp and quick on his feet, O'Leary pulls no punches in his enlightening and timely talks.

America Business 2.0

When the great Covid Pandemic of 2020 hit the world, it altered the American business landscape. While many businesses like restaurants, airlines, and shared workplaces (think WeWork) went out of business or were reduced drastically, online businesses like Zoom, Adobe, and Shopify flourished. Meanwhile, changes that were happening slowly in the workplace, such as remote work, flexible schedules, and online retailing, accelerated rapidly and became the norm. In this talk on the future of business, Kevin O'Leary will share other changes that are happening so you and your company can be prepared for American Business 2.0.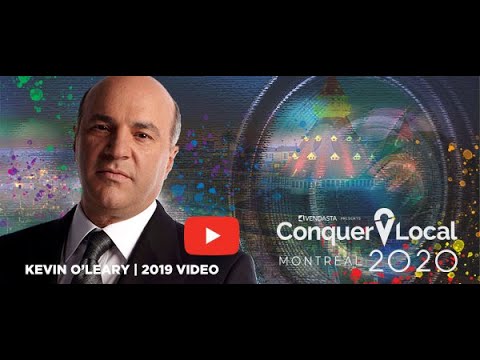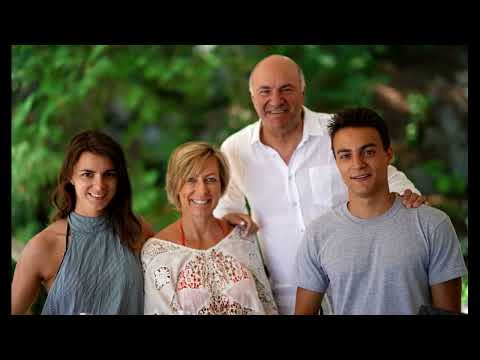 What is Kevin O'Leary's speaking fee?
The typical range for Kevin O'Leary's speaking fee is $40,000–$111,000. The low end of the fee range represents their standard virtual fee. The high end of the fee range represents their standard fee for a US-based in-person speaking engagement. Appearances which require an extended schedule of activities or international travel will possibly exceed this fee range. Speaker fees update frequently. To receive a personalized quote for Kevin O'Leary to speak at your event, please consult with a Key Speakers advisor for up to date information and assistance.
What factors influence the speaker's fee?
Other factors that influence a keynote speaker's fee include their reputation, expertise, demand, experience, duration of the presentation, travel requirements for the event location, and any additional services, activities or customization options they offer.
Are travel expenses included in the speaker's fee?
Travel expenses are typically not included in the listed speaker's fee and are quoted separately. If the speaker needs to travel internationally, fees will be higher. These expenses may include airfare, accommodation, ground transportation at home and in the event city, and meals. We can provide more detailed information about travel expenses and arrangements once you've selected a speaker.
How do I book Kevin O'Leary for my event?
The speaker booking process typically involves the following steps:
Browse our website or reach out to a Key Speakers advisor through our website to explore speaker ideas.
Select a keynote speaker based on their expertise, experience, and suitability for your event.
Contact Key Speakers to confirm the speaker's availability, fees, and any unique requirements. We can also help negotiate fees and terms.
Submit a firm offer to extend the invite to your speaker. These details will be used to create an agreement once the speaker accepts.
All parties coordinate and finalize the terms of the booking, including contract terms and conditions.
Confirm the booking by signing the contract and making the necessary payments.
What types of events do keynote speakers typically speak at?
Keynote speakers can speak at a wide range of events, virtual or in person, including conferences, corporate meetings, industry conventions, seminars, workshops, fundraising galas, educational programs, and other special occasions where an inspirational or informative address is desired.
How do I select the right keynote speaker for my event?
When selecting a keynote speaker, consider the following factors:
The speaker's expertise and knowledge relevant to your event's theme or industry.
Their speaking style, ability to engage the audience, and deliver impactful messages.
Past client testimonials, reviews, or references.
The speaker's availability and fee within your budget.
What are the payment terms and conditions?
A deposit is required upon signing the contract, with the remaining balance due 2–4 weeks before the event. If the event is taking place within 30 days, the full balance is due upon signing.
How far in advance should I book a keynote speaker?
It is generally advisable to book a keynote speaker as early as possible, especially if you have a specific speaker in mind or if your event is during a peak season holiday. Ideally, booking a speaker three to six months in advance can increase the chances of securing your desired speaker.
Can you help me with the logistics and technical requirements for the speaker's presentation?
Yes, we can assist you with the logistics and technical requirements for the speaker's presentation. We stay actively involved during pre-event planning to coordinate with you and ensure that the necessary audiovisual equipment, staging, lighting, and other technical aspects are in place for a successful presentation.
Are there any special requirements or accommodations that need to be considered for the speaker?
Keynote speakers may have specific requirements or accommodations that need to be considered, such as travel arrangements, accommodation preferences, dietary restrictions, or accessibility needs. Some speakers have a performance rider we include in the contract, others have minimal requirements.
Do keynote speakers offer customization options for their presentations?
Yes, many keynote speakers offer customization options for their presentations. They can tailor their content, examples, or case studies to align with your event's theme, industry, or specific audience. Discuss your customization needs with us so we can guide you accordingly.
Can the speaker participate in pre-event activities such as panel discussions or Q&A sessions?
Some keynote speakers are open to participating in pre-event activities such as panel discussions, Q&A sessions, or meet-and-greet sessions. Please share your specific requirements with us during the firm offer phase, so we can work on getting you everything you need.
How long is a typical keynote speech?
The duration of a standard keynote speech can vary depending on the speaker and the event's schedule. Typically, keynote speeches range from 30 minutes to 90 minutes, including any Q&A sessions or interactive elements. Some speakers can accommodate half or full day sessions and extended keynotes. Discuss the desired duration with your representative to determine the appropriate length for participation.
Can I provide feedback or reviews about the speaker's performance?
Yes, we encourage and appreciate feedback about the speaker's performance as well as our services. You can share your feedback via email after the event, or via our survey feedback form. Your feedback can help them improve our services and assist other clients in making informed decisions.
Are there any discounts or special offers available for booking multiple speakers or multiple events?
Often, yes. It's worth inquiring about such possibilities with your Key Speakers representative to explore any available cost-savings options.
Why book Kevin O'Leary though Key Speakers?
We provide a comprehensive service that takes the guesswork out of hiring a speaker—from speaker selection to logistics to post-event feedback. We know you have lots of responsibilities on top of finding and coordinating event speakers, so having a committed and proactive partner on your side that is an expert with the talent booking process is crucial. Every time you book a speaker with Key, your dedicated events manager will support you throughout the entire planning process. We work closely with you from speaker selection to post-event success and always ensure that your needs are addressed first.
We help you negotiate contractual details such as speaker fees and travel terms so that you end up with the most favorable deal. Leave the fine print to us so you can focus on other aspects of your event. Key Speakers mediates and absorbs some of the contractual risks that inherently come with booking a keynote speaker.
With our highly communicative booking and proposal model, you'll never be left in the dark with the status of your speaker. We pride ourselves on speedy response time and always keep you updated on all new developments relating to your event. Our experienced agents are personable (after our morning coffee!) and always eager to do whatever it takes to secure a fantastic speaker for your event.
To put it simply, Key Speakers is your one-stop resource for finding, booking and managing speakers for your event. We do the heavy lifting for you. Our dedicated and knowledgeable advisors ensure that your speaker's message and personal brand perfectly align to your event objectives.
Remember that the specific details and offerings may vary among different speakers, so it's always recommended to consult with your Key Speakers representative for accurate information and assistance.
Speaker Fee Range:
$40,000–$111,000
*Ranges are a guideline only, with the low end representing the speaker's virtual fee and the high end representing their in-person fee. Fees are subject to change. Contact us for an exact quote.
Travels From:
Florida
Related Categories:
Request Kevin O'Leary
Connect with us to learn more about booking this speaker for your event.