Speaker Fee Range:
$10,000–$30,000
*Ranges are a guideline only, with the low end representing the speaker's virtual fee and the high end representing their in-person fee. Fees are subject to change. Contact us for an exact quote.
Travels From:
Missouri
Related Categories:
John O'Leary
Bestselling Author & Speaker Expected to Die. Now Teaching Others How to Truly Live.
In 1987, John O'Leary was a curious nine-year-old boy. Playing with fire and gasoline, John created a massive explosion in his home and was burned on 100% of his body. He was given less than a 1% chance to live.
This epic story of survival was first showcased in his parents' book, Overwhelming Odds, in 2006. Originally printing 200 copies for friends and family, his parents have sold 60,000+ copies. It was this book that first invited John to embrace his miraculous recovery and share it with the world.
John inspires 50,000+ people at 100+ events each year. He speaks to companies and organizations across industries, such as: sales, healthcare, safety, marketing, finance, faith, education and insurance.
Consistently described as "the best speaker we've ever had," John receives nearly 100% of his engagements from referrals. His schedule is a testament to the power…
Safety - Inspired to Go Further

As John O'Leary saw for himself, emergencies can strike at any time. And when they do, it's police officers, firefighters, paramedics and other safety officers who are first on the scene. For these dedicated professionals, John delivers a heartfelt message of gratitude in awe of their responsibility and accountability. John helps them:

•Cultivate safe work environments
•Improve accountability in the workplace
•Understand the impact of their work

In Awe: How to Rediscover our Childlike Sense of Wonder to Unleash Inspiration, Meaning, and Joy


There was a time when we once joyfully raised our hand high to answer every question, connected more easily with others around us, believed that anything was possible and fearlessly jumped into new experiences; when we experienced our days, not as something to endure, but as a marvelous gift to absorb and savor; when we danced through our days In Awe of the ordinary moments of the day and eager for the promise of tomorrow.

Unfortunately, many of us experience life very differently today. The pace of change has never been so stunningly rapid, and it will never be this slow again. With engagement within our professional organizations waning and burnout rising, many of us find ourselves caught in a life of dogged responsibility and mind-numbing repetition, we feel disconnected and burned out. Social media reminds us we don't measure up and mainstream media barrages us with constant negativity. The years of test- taking, relentless striving toward someone else's goals, and the daily struggle to earn a living, have caused us to lose the sense of wonder that we once awoke with every day.

In his new book,

In Awe

, John O'Leary invites us to return to the joy of navigating life like a child. He identifies the five senses children innately possess, explains why those senses fade, and shares emotional, humorous and inspirational stories of how we can return to them.

Where John's first book

On Fire

leveraged his life experiences and challenges as a mirror for readers to better navigate their own, In Awe specifically identifies the most substantial challenges readers face in living more fully. It then calls out the cause of those challenges, while providing practical and inspired solutions to address them. Strengthened by the past, and empowered for the future, In Awe shows us how to seek fresh insights, reach for new solutions, and live our best lives.

How to Follow Your Calling to "Be Light" in the Modern World


It is easy to feel like we are living in a period of darkness, with the current global tensions, political unrest, fragmented communities and intensifying violence. Be The Light reminds us that light pushes back darkness, love destroys evil, God still reigns and the best is yet to come.

Most importantly, we're reminded that as Christians, we are called to be the light. In his keynote, John shares 8 keys to empower you to fulfill this calling.

The 7 Choices to Ignite Your Radically Inspired Life


We live in a world where "accidental living" – mindlessly moving through routines, wasting countless hours on social media, or complaining about what's wrong in our jobs, families and society – has become the norm. But John O'Leary reminds us that just because we got out of bed this morning, does not mean that we are truly living.

What would our day, impact and output look like if we lived a radically inspired life, every, single day?

Living radically inspired means you learn from past mistakes, rise above challenges and thrive no matter the circumstances. No one embodies this more than powerhouse inspirational speaker John O'Leary.



How One Attitude, One action, And One Person Can Change the World


Expected to die, John O'Leary now teaches others how to truly live. John was a curious nine-year-old boy. Playing with fire and gasoline, he created a massive explosion in his garage and was burned on 100% of his body. Given less than 1% chance of survival, John is proof of the power of the human spirit.

His unlikely recovery meant a journey of pain and loss that could have easily been insurmountable. However, far from being an example of someone who simply endured tragedy, John is a luminous example of thriving through adversity. Surprisingly, this "survivor" story isn't focused on John – rather, it is a celebration of heroes who intimately served him and his family. From a dedicated Hall of Fame sports announcer to a visionary burn nurse (and countless others), every individual involved in this 1987 fire teaches us this truth: one person can make a profound difference in the lives of others.

With emotional storytelling and unexpected humor, John reminds audiences of the significance of daily attitudes, the power of gratitude, and the impact of serving others with courage. He reawakens audiences to realize the gift of today and the possibility of tomorrow.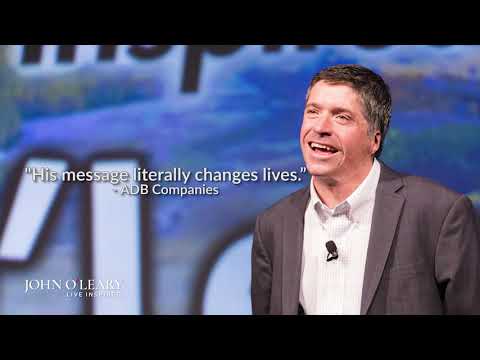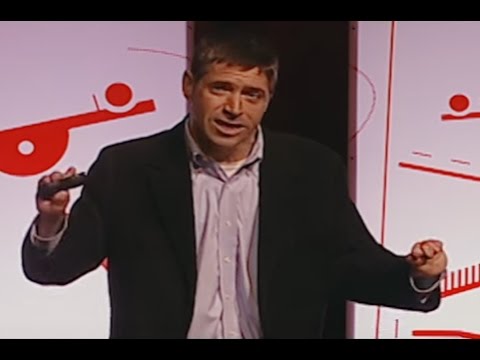 What is John O'Leary's speaking fee?
The typical range for John O'Leary's speaking fee is $10,000–$30,000. The low end of the fee range represents their standard virtual fee. The high end of the fee range represents their standard fee for a US-based in-person speaking engagement. Appearances which require an extended schedule of activities or international travel will possibly exceed this fee range. Speaker fees update frequently. To receive a personalized quote for John O'Leary to speak at your event, please consult with a Key Speakers advisor for up to date information and assistance.
What factors influence the speaker's fee?
Other factors that influence a keynote speaker's fee include their reputation, expertise, demand, experience, duration of the presentation, travel requirements for the event location, and any additional services, activities or customization options they offer.
Are travel expenses included in the speaker's fee?
Travel expenses are typically not included in the listed speaker's fee and are quoted separately. If the speaker needs to travel internationally, fees will be higher. These expenses may include airfare, accommodation, ground transportation at home and in the event city, and meals. We can provide more detailed information about travel expenses and arrangements once you've selected a speaker.
How do I book John O'Leary for my event?
The speaker booking process typically involves the following steps:
Browse our website or reach out to a Key Speakers advisor through our website to explore speaker ideas.
Select a keynote speaker based on their expertise, experience, and suitability for your event.
Contact Key Speakers to confirm the speaker's availability, fees, and any unique requirements. We can also help negotiate fees and terms.
Submit a firm offer to extend the invite to your speaker. These details will be used to create an agreement once the speaker accepts.
All parties coordinate and finalize the terms of the booking, including contract terms and conditions.
Confirm the booking by signing the contract and making the necessary payments.
What types of events do keynote speakers typically speak at?
Keynote speakers can speak at a wide range of events, virtual or in person, including conferences, corporate meetings, industry conventions, seminars, workshops, fundraising galas, educational programs, and other special occasions where an inspirational or informative address is desired.
How do I select the right keynote speaker for my event?
When selecting a keynote speaker, consider the following factors:
The speaker's expertise and knowledge relevant to your event's theme or industry.
Their speaking style, ability to engage the audience, and deliver impactful messages.
Past client testimonials, reviews, or references.
The speaker's availability and fee within your budget.
What are the payment terms and conditions?
A deposit is required upon signing the contract, with the remaining balance due 2–4 weeks before the event. If the event is taking place within 30 days, the full balance is due upon signing.
How far in advance should I book a keynote speaker?
It is generally advisable to book a keynote speaker as early as possible, especially if you have a specific speaker in mind or if your event is during a peak season holiday. Ideally, booking a speaker three to six months in advance can increase the chances of securing your desired speaker.
Can you help me with the logistics and technical requirements for the speaker's presentation?
Yes, we can assist you with the logistics and technical requirements for the speaker's presentation. We stay actively involved during pre-event planning to coordinate with you and ensure that the necessary audiovisual equipment, staging, lighting, and other technical aspects are in place for a successful presentation.
Are there any special requirements or accommodations that need to be considered for the speaker?
Keynote speakers may have specific requirements or accommodations that need to be considered, such as travel arrangements, accommodation preferences, dietary restrictions, or accessibility needs. Some speakers have a performance rider we include in the contract, others have minimal requirements.
Do keynote speakers offer customization options for their presentations?
Yes, many keynote speakers offer customization options for their presentations. They can tailor their content, examples, or case studies to align with your event's theme, industry, or specific audience. Discuss your customization needs with us so we can guide you accordingly.
Can the speaker participate in pre-event activities such as panel discussions or Q&A sessions?
Some keynote speakers are open to participating in pre-event activities such as panel discussions, Q&A sessions, or meet-and-greet sessions. Please share your specific requirements with us during the firm offer phase, so we can work on getting you everything you need.
How long is a typical keynote speech?
The duration of a standard keynote speech can vary depending on the speaker and the event's schedule. Typically, keynote speeches range from 30 minutes to 90 minutes, including any Q&A sessions or interactive elements. Some speakers can accommodate half or full day sessions and extended keynotes. Discuss the desired duration with your representative to determine the appropriate length for participation.
Can I provide feedback or reviews about the speaker's performance?
Yes, we encourage and appreciate feedback about the speaker's performance as well as our services. You can share your feedback via email after the event, or via our survey feedback form. Your feedback can help them improve our services and assist other clients in making informed decisions.
Are there any discounts or special offers available for booking multiple speakers or multiple events?
Often, yes. It's worth inquiring about such possibilities with your Key Speakers representative to explore any available cost-savings options.
Why book John O'Leary though Key Speakers?
We provide a comprehensive service that takes the guesswork out of hiring a speaker—from speaker selection to logistics to post-event feedback. We know you have lots of responsibilities on top of finding and coordinating event speakers, so having a committed and proactive partner on your side that is an expert with the talent booking process is crucial. Every time you book a speaker with Key, your dedicated events manager will support you throughout the entire planning process. We work closely with you from speaker selection to post-event success and always ensure that your needs are addressed first.
We help you negotiate contractual details such as speaker fees and travel terms so that you end up with the most favorable deal. Leave the fine print to us so you can focus on other aspects of your event. Key Speakers mediates and absorbs some of the contractual risks that inherently come with booking a keynote speaker.
With our highly communicative booking and proposal model, you'll never be left in the dark with the status of your speaker. We pride ourselves on speedy response time and always keep you updated on all new developments relating to your event. Our experienced agents are personable (after our morning coffee!) and always eager to do whatever it takes to secure a fantastic speaker for your event.
To put it simply, Key Speakers is your one-stop resource for finding, booking and managing speakers for your event. We do the heavy lifting for you. Our dedicated and knowledgeable advisors ensure that your speaker's message and personal brand perfectly align to your event objectives.
Remember that the specific details and offerings may vary among different speakers, so it's always recommended to consult with your Key Speakers representative for accurate information and assistance.
Speaker Fee Range:
$10,000–$30,000
*Ranges are a guideline only, with the low end representing the speaker's virtual fee and the high end representing their in-person fee. Fees are subject to change. Contact us for an exact quote.
Travels From:
Missouri
Related Categories:
Request John O'Leary
Connect with us to learn more about booking this speaker for your event.