Speaker Fee Range:
Travels From:
Virginia
Related Categories:
Todd Kashdan
Author, Professor of Psychology & Senior Scientist of the Center for the Advancement of Well-Being, George Mason University
Dr. Todd Kashdan's life is devoted to understanding how people can improve the quality of their lives and offering the tools to do so. Todd uses cutting edge science to help people function optimally in life and business.
Since receiving a Ph.D. in clinical psychology (2004), Todd has published over 175 peer reviewed journal articles on how to foster and sustain happiness and meaning in life, strength use and development, stress and anxiety, mindfulness, gratitude, social relationships, and self-regulation. These contributions have been recognized by the American Psychological Association's Distinguished Scientific Award for Early Career Contribution to Psychology (2013) and Distinguished Research Fellow Award from the International Society for the Quality of Life (2012).
As a central figure in the scientific study of well-being, Todd authored Curious? Discover the Missing Ingredient to a Fulfilling Life (Harper Collins), to provide cutting edge research…
Mastering Resilience: The Art and Practice of Emotional and Social Agility


What underpins a person's ability to bounce back from life's most challenging moments? How can we train ourselves and other people to handle adversity? In this session, you will gain strategies for becoming stronger, wiser, socially connected, and better equipped to experience frequent moments of tranquility. By the end of this session, participants will be able to…
· Communicate about emotions and psychological flexibility
· Discover the psychological obstacles in the way of experiencing success and fulfillment·
· Learn multiple strategies for being more curious, open, and able to pursue valued goals despite the presence of pain

Emotional Agility




While mindfulness, kindness, and positivity can take us far, they cannot take us all the way. Sometimes, they can even hold us back. Fortunately, there is a solution: emotional and social agility. Emotionally agile people are highly attuned to the fact that success is about using the correct emotional resources in each unique situation. Socially agile people know what part of their personality is ideal to get the best possible outcome when interacting with others.Companies that push for positivity unwittingly create a culture in which workers don't have an outlet for the very real negative feelings that bubble up from time to time. This results in office backstabbing, water cooler gossip, disengagement, and turnover. Scientists have also discovered that instead of being a buzz-kill skeptics are crucial to vetting bold ideas that actually translate to market success. We make a grave mistake in prematurely discarding parts of our personality that feel uncomfortable or are not socially desirable to talk about in public. Kashdan will teach you how to appreciate and harness each side of your personality and in turn, become whole. Join him for a rich, lively, and wildly entertaining dialogue. You will learn practical strategies to attain greater success, meaning in life, vitality, and healthy relationships.

The Science of Work Well-Being




What does the research say about the science of happiness at work? How can we measure well-being in the workplace? What can you do to increase vitality, productivity, commitment, courage, and creativity in the workplace? What can you do to better handle transitions from work to home? Why is it important to invest in well-being from a business perspective? The answer to these questions will be provided. This includes learning and practicing practical strategies for great leadership inside and outside of the workplace.

Relentless: The Science of Strength Use and Development




Based on cutting-edge research, it has become clear that detecting and harnessing psychological strengths is an overlooked and powerful tool for successful work and relationships. Dr. Kashdan will lead an interactive, skills-building workshop exploring how to assess, use, appreciate, and develop strengths in the workplace.

Unlocking the Power to Think Differently: Where Can Your Curiosity Take You?




Asking questions and being curious every day can fuel both personal and professional growth and propel us to success. In his keynotes and interactive sessions, Kashdan discusses how curiosity and relentless questioning will lead you down a path of discovery, creativity, innovation and growth. Participants will take a curiosity self-assessment and learn how curious they are and how curiosity and the power of inquisitive thinking impacts their overall well-being. The session will include open discussion, audience participation, and concrete take-aways.

Optimizing Social Relationships




Nothing has a greater impact on quality of life than the presence of significant, meaningful relationships. Recent decades have seen a remarkable growth in research on how relationships at work can promote greater work engagement, productivity, and creativity. Kashdan will discuss several strategies for cultivating healthy relationships including net positive energizers, how pain serves as social glue, the power of curiosity when socializing, how to negotiate conflict, harnessing strengths in work teams, the Michelangelo phenomenon, the chameleon effect, and more. Kashdan will teach you how to effectively engage in tough conversations, and how to best influence and persuade other people. With this informative, entertaining, and interactive talk, set yourself up for long-term success at work and home.

Leadership Requires a Maverick Mindset




In this interactive talk, Kashdan will critically evaluate common practices in the discussion, study, and implementation of psychological interventions in organizations. The biggest problem is that researchers and consultants ignore how organizations operates. Yes, there are various strategies that can be used to improve the lives of individuals. However, these strategies cannot be blindly applied to teams and cultures. Attention must be given to a firm fact of organizations—"the machine has to run". In the second phase of this talk, the shift is from problem to solutions. The focus is on the pragmatics of cultivating creativity in the real-world—where uncertainty, complexity, and volatility is a given because we cannot control what other people do or how the market behaves. The solutions center on the reversal of popular proverbs such as the power of negative thinking and the need to sweat the small stuff. Expect several deviations from best-selling leadership books.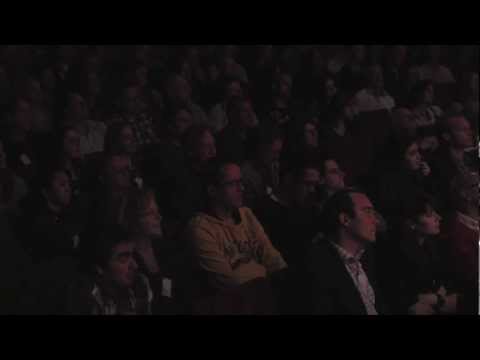 What factors influence the speaker's fee?
Other factors that influence a keynote speaker's fee include their reputation, expertise, demand, experience, duration of the presentation, travel requirements for the event location, and any additional services, activities or customization options they offer.
Are travel expenses included in the speaker's fee?
Travel expenses are typically not included in the listed speaker's fee and are quoted separately. If the speaker needs to travel internationally, fees will be higher. These expenses may include airfare, accommodation, ground transportation at home and in the event city, and meals. We can provide more detailed information about travel expenses and arrangements once you've selected a speaker.
How do I book Todd Kashdan for my event?
The speaker booking process typically involves the following steps:
Browse our website or reach out to a Key Speakers advisor through our website to explore speaker ideas.
Select a keynote speaker based on their expertise, experience, and suitability for your event.
Contact Key Speakers to confirm the speaker's availability, fees, and any unique requirements. We can also help negotiate fees and terms.
Submit a firm offer to extend the invite to your speaker. These details will be used to create an agreement once the speaker accepts.
All parties coordinate and finalize the terms of the booking, including contract terms and conditions.
Confirm the booking by signing the contract and making the necessary payments.
What types of events do keynote speakers typically speak at?
Keynote speakers can speak at a wide range of events, virtual or in person, including conferences, corporate meetings, industry conventions, seminars, workshops, fundraising galas, educational programs, and other special occasions where an inspirational or informative address is desired.
How do I select the right keynote speaker for my event?
When selecting a keynote speaker, consider the following factors:
The speaker's expertise and knowledge relevant to your event's theme or industry.
Their speaking style, ability to engage the audience, and deliver impactful messages.
Past client testimonials, reviews, or references.
The speaker's availability and fee within your budget.
What are the payment terms and conditions?
A deposit is required upon signing the contract, with the remaining balance due 2–4 weeks before the event. If the event is taking place within 30 days, the full balance is due upon signing.
How far in advance should I book a keynote speaker?
It is generally advisable to book a keynote speaker as early as possible, especially if you have a specific speaker in mind or if your event is during a peak season holiday. Ideally, booking a speaker three to six months in advance can increase the chances of securing your desired speaker.
Can you help me with the logistics and technical requirements for the speaker's presentation?
Yes, we can assist you with the logistics and technical requirements for the speaker's presentation. We stay actively involved during pre-event planning to coordinate with you and ensure that the necessary audiovisual equipment, staging, lighting, and other technical aspects are in place for a successful presentation.
Are there any special requirements or accommodations that need to be considered for the speaker?
Keynote speakers may have specific requirements or accommodations that need to be considered, such as travel arrangements, accommodation preferences, dietary restrictions, or accessibility needs. Some speakers have a performance rider we include in the contract, others have minimal requirements.
Do keynote speakers offer customization options for their presentations?
Yes, many keynote speakers offer customization options for their presentations. They can tailor their content, examples, or case studies to align with your event's theme, industry, or specific audience. Discuss your customization needs with us so we can guide you accordingly.
Can the speaker participate in pre-event activities such as panel discussions or Q&A sessions?
Some keynote speakers are open to participating in pre-event activities such as panel discussions, Q&A sessions, or meet-and-greet sessions. Please share your specific requirements with us during the firm offer phase, so we can work on getting you everything you need.
How long is a typical keynote speech?
The duration of a standard keynote speech can vary depending on the speaker and the event's schedule. Typically, keynote speeches range from 30 minutes to 90 minutes, including any Q&A sessions or interactive elements. Some speakers can accommodate half or full day sessions and extended keynotes. Discuss the desired duration with your representative to determine the appropriate length for participation.
Can I provide feedback or reviews about the speaker's performance?
Yes, we encourage and appreciate feedback about the speaker's performance as well as our services. You can share your feedback via email after the event, or via our survey feedback form. Your feedback can help them improve our services and assist other clients in making informed decisions.
Are there any discounts or special offers available for booking multiple speakers or multiple events?
Often, yes. It's worth inquiring about such possibilities with your Key Speakers representative to explore any available cost-savings options.
Why book Todd Kashdan though Key Speakers?
We provide a comprehensive service that takes the guesswork out of hiring a speaker—from speaker selection to logistics to post-event feedback. We know you have lots of responsibilities on top of finding and coordinating event speakers, so having a committed and proactive partner on your side that is an expert with the talent booking process is crucial. Every time you book a speaker with Key, your dedicated events manager will support you throughout the entire planning process. We work closely with you from speaker selection to post-event success and always ensure that your needs are addressed first.
We help you negotiate contractual details such as speaker fees and travel terms so that you end up with the most favorable deal. Leave the fine print to us so you can focus on other aspects of your event. Key Speakers mediates and absorbs some of the contractual risks that inherently come with booking a keynote speaker.
With our highly communicative booking and proposal model, you'll never be left in the dark with the status of your speaker. We pride ourselves on speedy response time and always keep you updated on all new developments relating to your event. Our experienced agents are personable (after our morning coffee!) and always eager to do whatever it takes to secure a fantastic speaker for your event.
To put it simply, Key Speakers is your one-stop resource for finding, booking and managing speakers for your event. We do the heavy lifting for you. Our dedicated and knowledgeable advisors ensure that your speaker's message and personal brand perfectly align to your event objectives.
Remember that the specific details and offerings may vary among different speakers, so it's always recommended to consult with your Key Speakers representative for accurate information and assistance.
Speaker Fee Range:
Travels From:
Virginia
Related Categories: