Speaker Fee Range:
$10,000–$25,000
*Ranges are a guideline only, with the low end representing the speaker's virtual fee and the high end representing their in-person fee. Fees are subject to change. Contact us for an exact quote.
Travels From:
Massachusetts
Related Categories:
Patrick Sweeney
Adventurer, Tech Entrepreneur, Author, Cancer Survivor, World-Record Holding Adventurer & Fear and Neuroscience Expert
Patrick Sweeney is a best-selling author, serial entrepreneur, adventurer, mountain climber and world record holder.
As an adventurer. Patrick has made a name for himself in the climbing Mecca of Chamonix, France. He's made history by attempting cycling and summiting the seven highest peaks in the world, while also achieving multiple world-first climbs and adventures. As a certified American Mountain Guide Association instructor, Patrick has helped countless climbers take on the challenge of the mountains.
Patrick's achievements don't stop there. He's won the race across America, which is often regarded as the world's toughest cycling race, and he's also won multiple battle competitions as a commercially rated pilot. He even flies cross country on unpowered paragliders, showcasing his love for adventure and pushing boundaries.
Inc. Magazine referred to Patrick as "One of the most interesting men alive" for his ability to play in…
Conquering Biases - Empowering Innovators to Make Smarter Decisions

Patrick Sweeney, a world-record adventurer and renowned thought-leader, brings an unparalleled blend of awe-inspiring experiences and groundbreaking neuroscience research to his audiences. In this captivating keynote, Patrick will guide your employees on an exhilarating journey of self-discovery and empowerment, unveiling the secrets to avoid decision-making biases that hinder growth and innovation.

Drawing from his breathtaking adventures across the globe, including conquering treacherous terrains like Chamonix, Alaska, and Nepal, Patrick will showcase how to navigate familiar settings without succumbing to familiarity bias. The audience will gain invaluable insights into making decisions based on their own judgment, breaking free from the constraints of seeking acceptance and embracing the power of individual thinking.

Through his mesmerizing storytelling, Patrick will equip your team with indispensable tools to resist the influence of informal leaders and the pressures of conformity, fostering a culture of independent thought and courageous decision-making.

But that's not all – attendees will also benefit from Patrick's groundbreaking neuroscience research from his best-selling book "Fear is Fuel." This scientific foundation will empower your employees to trust the process of reprogramming their decision-making habits, unlocking their true potential as innovators.

Prepare for your employees to be inspired, enlightened, and armed with a newfound ability to navigate life's challenges with unwavering clarity and confidence. Patrick Sweeney is the ultimate choice to elevate your team's decision-making prowess and fuel their drive for excellence. Don't miss this exceptional opportunity to equip your innovators with the transformative insights they need to shape the future of technology.

Fear Can Reprogram your Brain for Success

Fear is the most powerful, yet least understood force in your life. You may not know it but realize all your dreams are on the other side of fear, you just need a roadmap to get you there. That's what millionaire entrepreneur, world-record holder and cancer survivor Patrick Sweeney provides. His inspiring keynote speeches impart tremendous take-away value, designed specifically for your audience.

Organizations - Exponential sales growth, pioneering innovation, fulfilled employees and a learning environment are only sustainable long-term with a culture of courage. Any corporation can adopt Patrick 's framework to build a culture of courage and navigate the fear mongering in an uncertain world.

Personal - Fear is the biggest barrier holding you back from being the best version of yourself. Patrick's methods skyrocket audiences to new levels of success, they're proven to help you achieve the life you know you deserve.

Emerging Stronger & More Successful in the Post-Pandemic World


Life is not what it was just two years ago, it has changed forever in the way that our brain processes and shares information and on how others respond. Life has changed in how we hold meetings, go to (or not go to) work, and manage supply chains.

To succeed in the post-COVID-19 era, leaders need to do more than fine-tune their day-to-day operations and technology; you need to be ready and willing to rethink how you operate, and even why your company exists.

Today's leaders need a framework that helps you to step back, take a breath, and consider a broader perspective while simultaneously helping those around you deal with continued uncertainty and even learn to enjoy the unknown. It's the neuroscience of using fear as fuel.

The five necessary strategies in the post pandemic world are:
- Foster a courageous mindset
- Accelerate decision-making and data gathering
- Commit to sustainability as a core value
- Make purpose your North Star
- Embrace Web 3.0

Ready for the New Normal? A Resiliency Framework


What's sure to have an even bigger impact than the virus itself is the fear, anxiety and stress caused by it. Uncertainty in health, in business, in financial markets are all attacking the mental well-being of leaders around the globe. The courageous leaders who can asses the situation and decide based on opportunity not fear, will be the ones succeeding wildly when pent-up demand releases and recovery ensues. Leaders need to empower their team with the neuroscience of fear and how to reprogram the mind for courage. Join Wall-Street Journal Best selling author of "Fear is Fuel" Patrick Sweeney, YPO member & resource as he shares concrete steps you can take to be a better leader for yourself, your family, and your team during theses times of high anxiety.

For audiences under 300 people we can facilitate an engaging Q&A function.

Finding Courage from Facts, Not Fear: How to Take Control of Your Mental Health & Wellbeing


Information saturation, economic unrest, fear, uncertainty and doubt - are all by-products of the global disruption caused by a "novel" pandemic. Novel means new and unknown - that's why your brain has trouble predicting the outcome, there is nothing in its database to reference. The good news is it does not have to cause anxiety or stress. Join Wall-Street Journal best-selling author, millionaire entrepreneur, world record holder and cancer survivor Patrick Sweeney as he shares the steps anyone can take during this unprecedented time of uncertainty.

Patrick will first share how the brain works - and why running a two-million year old version of software is merciless to our well-being. Then he'll explain how you can use hard neuroscience to reprogram your brain for success and happiness as he did in his life or death struggle from leukemia. Patrick will share engaging and entertaining stories that range from his time in John's Hopkins Hospital to taking the first Cloud computing company form the ashes after 9/11 and turning it into a dominant player that he sold in 2002 when other companies were imploding. You'll leave this talk feeling empowered and in control of your destiny, plus motivated to find the potential in the present - no matter what the future brings!

The Five Fear Based Mistakes Leaders Make in a Crisis




Amidst the uncertainty lies the possibility of turning your fears into purpose, passion and performance. Learn how to turn your individual and/or organizational fears into potential for the future. Patrick will also offer a glimpse into the neuroscience research outlined in his Wall Street Journal best-seller, "Fear is Fuel", so that you too can turn fearful situations into positive outcomes.

Breaking the Rules in Healthcare


What if you knew which rules were holding you back and how to break them? The successful pioneers in healthcare, the ones who have really changed the world, have learned how to break the rules and set entirely new paradigms.

Think of how your life would change if you had no ceiling on what you can accomplish. Patrick gives the neuroscience principles that helped several of his clients breakthrough barriers and dominate their fields. Not only did they crush the competition, they brought novel technologies to the world of healthcare that made people's lives better and healthier.

The Surprising Neuroscience behind Using Fear as Fuel




The most successful entrepreneurs, athletes and leaders have figured out through years of trial and error how to harness the power of fear and transform themselves or their organizations. Companies that outperform their peers have broken through the fear frontier to create a culture of courage. Patrick Sweeney saw his life change dramatically when he made friends with fear and sought the science behind the "why." He has interviewed more than 30 of the world's leading neuroscientists, psychologists and neurobiologists to figure out the science of fear and how it impacts peak performance, happiness and success. His upcoming book details over three years of work and includes the most cutting edge research.

Fear, Technology & Leadership for the 21st Century


Americans fear technology more than death, according to a Chapman University annual ranking of fears. Not just cyberterrorism, personal data tracking, or the government tracking them, workers fear robots, doctors fear artificial intelligence, and the President of the USA stated that airplanes have become too technically complex to fly – that you need a scientist from M.I.T. instead of a pilot. People everywhere are terrified of technology. Before you worry about the Terminator coming to your hometown, you first need to take the Terror out of Technology and learn what to trust, what not to trust, what is an opportunity and what is really a threat.

In this fascinating presentation about our fears of technology, best-selling author Patrick Sweeney, known as the Fear Guru, takes you through the process of evaluating then embracing technology, making the most of innovation and courageous leadership during times of rapid change. He shows you why people in the late 1800's thought telephones might connect users to evil spirits, how technology like anti-lock brakes and vaccinations have saved more lives than have been lost to terrorism, why some AI systems go very wrong when they make mistakes and why some of the scariest technology today is what we should be most excited about.

Sweeney's unique background as one of the world's foremost authorities on fear and courage compliment his perspective as a four-time technology entrepreneur & CEO, an innovator with almost a dozen patents to his name and an angel investor in over 30 technology companies including Slack, Bright Farms and Y Combinator.

Creating a Culture of Courage


What holds most people back from their full potential isn't lack of skill or lack of will, it's fear.

The human brain is designed primarily for survival. That architecture interferes with our happiness, success and fulfillment in all walks of life. In fact, conferences present a great opportunity to learn new and exciting strategies, ones that could dramatically change businesses and lives, yet only a fraction of attendees implement those ideas. What is holding them back? Many leaders fear failure or are afraid of changing the status quo and rocking the boat. Stagnant leaders live in a fearful culture where employees do things because "that's the way it's always been done" or because they fear losing their jobs. In this riveting presentation, Patrick will explain why we get stuck in a prison of less-than-peak performance. Then he will give you tangible neuroscience techniques to take home and increase your success, power, and happiness.

Imagine finishing second in the US Olympic trials in rowing, when you could have been a gold medalist, or raising almost $30 million and creating the first cloud computing company only to have your venture capitalist make all the money when it was sold, and worst of all needing six cocktails just to get on a plane for a business trip or not going at all. Fear locked Patrick Sweeney in a prison of constant suffering until he met with the ultimate terror – the diagnosis of a rare form of leukemia and a slim chance of survival. After beating the disease thanks to talented doctors, cutting edge mental techniques learned at the Olympic training center, and the grace of God, his whole life changed. He took flying lessons, started a new company sold it for millions, and then started another. He's now living the life of his dreams setting world records, adventuring across the globe, mentoring top CEOs, and inspiring audiences worldwide.

Patrick's mission is to teach millions of people the superpower of courage. For his upcoming book

Fear as Fuel

he interviewed more than 30 neuroscientists and psychologists for the newest investigations on how the brain functions and the secrets of overcoming our fear-based survival instincts. Patrick translates a vast continuum of scientific research into practical tactics on how to live to your fullest potential, create super-successful businesses, fulfilling relationships and raise courageous happy children. Using fear as fuel you'll begin to confidently make the best decisions of your life and unleash a new level of power. His talk gives you a sneak peak of what is sure to be a best seller. That's why he's called the Fear Guru!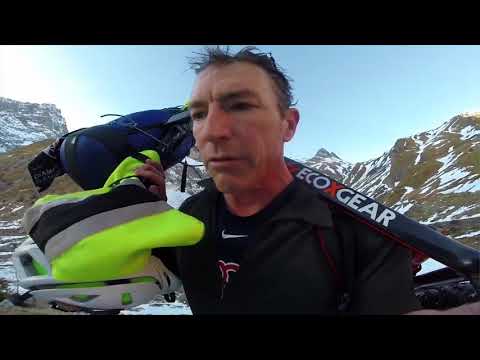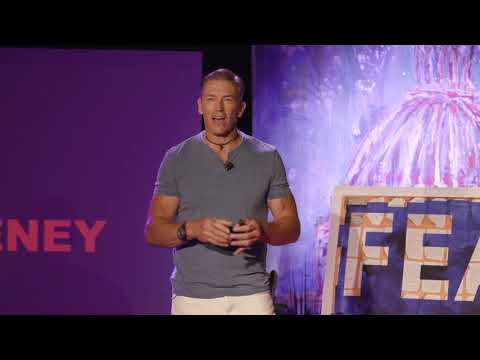 What is Patrick Sweeney's speaking fee?
The typical range for Patrick Sweeney's speaking fee is $10,000–$25,000. The low end of the fee range represents their standard virtual fee. The high end of the fee range represents their standard fee for a US-based in-person speaking engagement. Appearances which require an extended schedule of activities or international travel will possibly exceed this fee range. Speaker fees update frequently. To receive a personalized quote for Patrick Sweeney to speak at your event, please consult with a Key Speakers advisor for up to date information and assistance.
What factors influence the speaker's fee?
Other factors that influence a keynote speaker's fee include their reputation, expertise, demand, experience, duration of the presentation, travel requirements for the event location, and any additional services, activities or customization options they offer.
Are travel expenses included in the speaker's fee?
Travel expenses are typically not included in the listed speaker's fee and are quoted separately. If the speaker needs to travel internationally, fees will be higher. These expenses may include airfare, accommodation, ground transportation at home and in the event city, and meals. We can provide more detailed information about travel expenses and arrangements once you've selected a speaker.
How do I book Patrick Sweeney for my event?
The speaker booking process typically involves the following steps:
Browse our website or reach out to a Key Speakers advisor through our website to explore speaker ideas.
Select a keynote speaker based on their expertise, experience, and suitability for your event.
Contact Key Speakers to confirm the speaker's availability, fees, and any unique requirements. We can also help negotiate fees and terms.
Submit a firm offer to extend the invite to your speaker. These details will be used to create an agreement once the speaker accepts.
All parties coordinate and finalize the terms of the booking, including contract terms and conditions.
Confirm the booking by signing the contract and making the necessary payments.
What types of events do keynote speakers typically speak at?
Keynote speakers can speak at a wide range of events, virtual or in person, including conferences, corporate meetings, industry conventions, seminars, workshops, fundraising galas, educational programs, and other special occasions where an inspirational or informative address is desired.
How do I select the right keynote speaker for my event?
When selecting a keynote speaker, consider the following factors:
The speaker's expertise and knowledge relevant to your event's theme or industry.
Their speaking style, ability to engage the audience, and deliver impactful messages.
Past client testimonials, reviews, or references.
The speaker's availability and fee within your budget.
What are the payment terms and conditions?
A deposit is required upon signing the contract, with the remaining balance due 2–4 weeks before the event. If the event is taking place within 30 days, the full balance is due upon signing.
How far in advance should I book a keynote speaker?
It is generally advisable to book a keynote speaker as early as possible, especially if you have a specific speaker in mind or if your event is during a peak season holiday. Ideally, booking a speaker three to six months in advance can increase the chances of securing your desired speaker.
Can you help me with the logistics and technical requirements for the speaker's presentation?
Yes, we can assist you with the logistics and technical requirements for the speaker's presentation. We stay actively involved during pre-event planning to coordinate with you and ensure that the necessary audiovisual equipment, staging, lighting, and other technical aspects are in place for a successful presentation.
Are there any special requirements or accommodations that need to be considered for the speaker?
Keynote speakers may have specific requirements or accommodations that need to be considered, such as travel arrangements, accommodation preferences, dietary restrictions, or accessibility needs. Some speakers have a performance rider we include in the contract, others have minimal requirements.
Do keynote speakers offer customization options for their presentations?
Yes, many keynote speakers offer customization options for their presentations. They can tailor their content, examples, or case studies to align with your event's theme, industry, or specific audience. Discuss your customization needs with us so we can guide you accordingly.
Can the speaker participate in pre-event activities such as panel discussions or Q&A sessions?
Some keynote speakers are open to participating in pre-event activities such as panel discussions, Q&A sessions, or meet-and-greet sessions. Please share your specific requirements with us during the firm offer phase, so we can work on getting you everything you need.
How long is a typical keynote speech?
The duration of a standard keynote speech can vary depending on the speaker and the event's schedule. Typically, keynote speeches range from 30 minutes to 90 minutes, including any Q&A sessions or interactive elements. Some speakers can accommodate half or full day sessions and extended keynotes. Discuss the desired duration with your representative to determine the appropriate length for participation.
Can I provide feedback or reviews about the speaker's performance?
Yes, we encourage and appreciate feedback about the speaker's performance as well as our services. You can share your feedback via email after the event, or via our survey feedback form. Your feedback can help them improve our services and assist other clients in making informed decisions.
Are there any discounts or special offers available for booking multiple speakers or multiple events?
Often, yes. It's worth inquiring about such possibilities with your Key Speakers representative to explore any available cost-savings options.
Why book Patrick Sweeney though Key Speakers?
We provide a comprehensive service that takes the guesswork out of hiring a speaker—from speaker selection to logistics to post-event feedback. We know you have lots of responsibilities on top of finding and coordinating event speakers, so having a committed and proactive partner on your side that is an expert with the talent booking process is crucial. Every time you book a speaker with Key, your dedicated events manager will support you throughout the entire planning process. We work closely with you from speaker selection to post-event success and always ensure that your needs are addressed first.
We help you negotiate contractual details such as speaker fees and travel terms so that you end up with the most favorable deal. Leave the fine print to us so you can focus on other aspects of your event. Key Speakers mediates and absorbs some of the contractual risks that inherently come with booking a keynote speaker.
With our highly communicative booking and proposal model, you'll never be left in the dark with the status of your speaker. We pride ourselves on speedy response time and always keep you updated on all new developments relating to your event. Our experienced agents are personable (after our morning coffee!) and always eager to do whatever it takes to secure a fantastic speaker for your event.
To put it simply, Key Speakers is your one-stop resource for finding, booking and managing speakers for your event. We do the heavy lifting for you. Our dedicated and knowledgeable advisors ensure that your speaker's message and personal brand perfectly align to your event objectives.
Remember that the specific details and offerings may vary among different speakers, so it's always recommended to consult with your Key Speakers representative for accurate information and assistance.
Speaker Fee Range:
$10,000–$25,000
*Ranges are a guideline only, with the low end representing the speaker's virtual fee and the high end representing their in-person fee. Fees are subject to change. Contact us for an exact quote.
Travels From:
Massachusetts
Related Categories: