Speaker Fee Range:
$25,000–$40,000
*Ranges are a guideline only, with the low end representing the speaker's virtual fee and the high end representing their in-person fee. Fees are subject to change. Contact us for an exact quote.
Travels From:
New York
Related Categories:
Bonin Bough
Marketing Expert, Former Chief Media and eCommerce Officer at Mondelēz International (formerly Kraft Foods)
Bonin Bough is co-founder and Chief Strategy Officer at Group Black, and co-founder of Lockstep Ventures. His work aims to dramatically transform the face of investment and media ownership through his commitment to diversity and inclusion.
As one of the youngest-c-suite executives at a Fortune 50 Company, he has worked for billion-dollar CPG brands including Mondelez and PepsiCo before starting Bonin Ventures - a growth accelerator that helps businesses of all shapes and sizes achieve revenue growth faster than they ever believed possible. Most recently Bough was Chief Growth Officer of Triller - where he remains an advisor.
Bonin has been responsible for some of the most successful organization transformations, and the rapid growth of some of the world's most-loved billion-dollar brands including Oreo, Cadbury's, Pepsi, Gatorade and Frito-Lay. As the Chief Growth Officer of SheaMoisture, he helped grow the business by close to 50% in 12 months…
Monster in a Box Workshop

Bonin Bough has had a career during which he has constantly been challenged to create disruption within the marketplace. He was responsible for transforming some of the largest global brands from Pepsi to Gatorade; Wheat Thins to Oreo; and Trident to Cadburys.

Join Bonin for the 'Monster in a Box' Workshop and discover how to transform your business. He will provide you with the latest trends in media, marketing and messaging and then show you how you can bring these to life.

Find out how he was able to take a 100 year old brand and make it culturally relevant again. Discover how to build muscle memory for an entire organization to communicate effectively through social, and in real time. Ultimately, learn first-hand what it actually takes to create real growth by thinking beyond what you ever thought was possible!

Driving Innovation Across Your Organization By Transforming Employee Mindset and Company Culture: How Bonin Bough Unlocked Growth for Brands Like Oreo, Cadbury's and Pepsi

Bonin Bough left a c-suite job working for billion-dollar CPG brands to start a growth accelerator. Why? Because he wanted to help businesses, of all shapes and sizes, achieve more than they ever believed possible!

This presentation will show you how growth is the only thing that matters in business in the 21st Century. Whether you are an employee at a start-up, or working for a global brand, Bonin will show you tried-and-tested models that will allow you to shift the time-frame for your company's growth trajectory.

Learn how to drive innovation across your organization from someone who did it at the largest companies in the world. Bonin will share how he took brands like Oreo, Cadbury's, Pepsi and Gatorade and helped them to drive strategic initiatives and develop leading-edge marketing campaigns. He will share how this groundwork eventually resulted in him taking Mondelez International's e-commerce business from $65MM to 265MM in the 18 months that he ran it.

You'll learn how break-through communications, combined with customer data, is set to create an entirely new and direct relationship with the consumer. Bonin will share the real-life story of how he leveraged this methodology to grow Sundial Brands (Shea Moisture) from $250-350m
before they were acquired by Unilever for close to $1 Billion. He will also share how he is now working with a portfolio of companies who are developing the technologies and platforms that will help your organisation to unlock this type of success in the future.

Most importantly, Bonin will show you how you can realize your full-potential, utilize your strengths, and use your success to ultimately to catapult your career.

Business Transformation


What can large brands teach small start-ups? In this presentation Bonin shares his experience from working with ten small businesses during my time as the host of CNBC's Cleveland Hustles. Find out the real stories behind the businesses featured on the hit show and inspire your attendees to apply these same growth-hacking techniques to their own brands.


Creating Business Rockstars




How do you transform traditional formats into breakthrough communications experiences? In this keynote Bonin shares the latest experience-marketing tools and the looming trends modern communicators must embrace to engage today's customers. You'll hear innovative ideas and learn a new methodology guaranteed to take your visions for greater reach and ROI from fantasy to reality.

Transforming Talent




Talent is the single most important determinant for success. In this keynote Bonin shares his experiences from launching the world's first talent accelerator and helps your audience realize their potential, utilize their strengths, and ultimately to catapult their career. He guarantees a truly life-changing experience!

Hackonomy: Creating Value by Breaking Your Organization, Your Processes and Yourself




How do you create value by breaking things? In this hour-long* keynote presentation Bonin takes your audience on a journey to discover how they can hack their business, their way of doing things, and ultimately themselves. Most think that the word "hacker" sounds negative, but not all hackers are bad. Instead, hackers and hack-thinking are the source of a monumental, positive shift in business, technology, startups and culture all over the world. Hackers can create immense value by breaking things, whether it's breaking from tradition, process, or simply "the way we've always done things." A new hacking economy – or "hackonomy" – is spreading quickly across industries, from software to hardware, aviation to space exploration. Hacking is even changing less obvious parts of human life, like dating. And, of course, the hackonomy has a huge impact on marketing.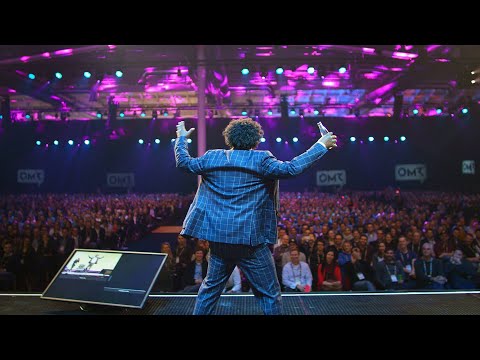 What is Bonin Bough's speaking fee?
The typical range for Bonin Bough's speaking fee is $25,000–$40,000. The low end of the fee range represents their standard virtual fee. The high end of the fee range represents their standard fee for a US-based in-person speaking engagement. Appearances which require an extended schedule of activities or international travel will possibly exceed this fee range. Speaker fees update frequently. To receive a personalized quote for Bonin Bough to speak at your event, please consult with a Key Speakers advisor for up to date information and assistance.
What factors influence the speaker's fee?
Other factors that influence a keynote speaker's fee include their reputation, expertise, demand, experience, duration of the presentation, travel requirements for the event location, and any additional services, activities or customization options they offer.
Are travel expenses included in the speaker's fee?
Travel expenses are typically not included in the listed speaker's fee and are quoted separately. If the speaker needs to travel internationally, fees will be higher. These expenses may include airfare, accommodation, ground transportation at home and in the event city, and meals. We can provide more detailed information about travel expenses and arrangements once you've selected a speaker.
How do I book Bonin Bough for my event?
The speaker booking process typically involves the following steps:
Browse our website or reach out to a Key Speakers advisor through our website to explore speaker ideas.
Select a keynote speaker based on their expertise, experience, and suitability for your event.
Contact Key Speakers to confirm the speaker's availability, fees, and any unique requirements. We can also help negotiate fees and terms.
Submit a firm offer to extend the invite to your speaker. These details will be used to create an agreement once the speaker accepts.
All parties coordinate and finalize the terms of the booking, including contract terms and conditions.
Confirm the booking by signing the contract and making the necessary payments.
What types of events do keynote speakers typically speak at?
Keynote speakers can speak at a wide range of events, virtual or in person, including conferences, corporate meetings, industry conventions, seminars, workshops, fundraising galas, educational programs, and other special occasions where an inspirational or informative address is desired.
How do I select the right keynote speaker for my event?
When selecting a keynote speaker, consider the following factors:
The speaker's expertise and knowledge relevant to your event's theme or industry.
Their speaking style, ability to engage the audience, and deliver impactful messages.
Past client testimonials, reviews, or references.
The speaker's availability and fee within your budget.
What are the payment terms and conditions?
A deposit is required upon signing the contract, with the remaining balance due 2–4 weeks before the event. If the event is taking place within 30 days, the full balance is due upon signing.
How far in advance should I book a keynote speaker?
It is generally advisable to book a keynote speaker as early as possible, especially if you have a specific speaker in mind or if your event is during a peak season holiday. Ideally, booking a speaker three to six months in advance can increase the chances of securing your desired speaker.
Can you help me with the logistics and technical requirements for the speaker's presentation?
Yes, we can assist you with the logistics and technical requirements for the speaker's presentation. We stay actively involved during pre-event planning to coordinate with you and ensure that the necessary audiovisual equipment, staging, lighting, and other technical aspects are in place for a successful presentation.
Are there any special requirements or accommodations that need to be considered for the speaker?
Keynote speakers may have specific requirements or accommodations that need to be considered, such as travel arrangements, accommodation preferences, dietary restrictions, or accessibility needs. Some speakers have a performance rider we include in the contract, others have minimal requirements.
Do keynote speakers offer customization options for their presentations?
Yes, many keynote speakers offer customization options for their presentations. They can tailor their content, examples, or case studies to align with your event's theme, industry, or specific audience. Discuss your customization needs with us so we can guide you accordingly.
Can the speaker participate in pre-event activities such as panel discussions or Q&A sessions?
Some keynote speakers are open to participating in pre-event activities such as panel discussions, Q&A sessions, or meet-and-greet sessions. Please share your specific requirements with us during the firm offer phase, so we can work on getting you everything you need.
How long is a typical keynote speech?
The duration of a standard keynote speech can vary depending on the speaker and the event's schedule. Typically, keynote speeches range from 30 minutes to 90 minutes, including any Q&A sessions or interactive elements. Some speakers can accommodate half or full day sessions and extended keynotes. Discuss the desired duration with your representative to determine the appropriate length for participation.
Can I provide feedback or reviews about the speaker's performance?
Yes, we encourage and appreciate feedback about the speaker's performance as well as our services. You can share your feedback via email after the event, or via our survey feedback form. Your feedback can help them improve our services and assist other clients in making informed decisions.
Are there any discounts or special offers available for booking multiple speakers or multiple events?
Often, yes. It's worth inquiring about such possibilities with your Key Speakers representative to explore any available cost-savings options.
Why book Bonin Bough though Key Speakers?
We provide a comprehensive service that takes the guesswork out of hiring a speaker—from speaker selection to logistics to post-event feedback. We know you have lots of responsibilities on top of finding and coordinating event speakers, so having a committed and proactive partner on your side that is an expert with the talent booking process is crucial. Every time you book a speaker with Key, your dedicated events manager will support you throughout the entire planning process. We work closely with you from speaker selection to post-event success and always ensure that your needs are addressed first.
We help you negotiate contractual details such as speaker fees and travel terms so that you end up with the most favorable deal. Leave the fine print to us so you can focus on other aspects of your event. Key Speakers mediates and absorbs some of the contractual risks that inherently come with booking a keynote speaker.
With our highly communicative booking and proposal model, you'll never be left in the dark with the status of your speaker. We pride ourselves on speedy response time and always keep you updated on all new developments relating to your event. Our experienced agents are personable (after our morning coffee!) and always eager to do whatever it takes to secure a fantastic speaker for your event.
To put it simply, Key Speakers is your one-stop resource for finding, booking and managing speakers for your event. We do the heavy lifting for you. Our dedicated and knowledgeable advisors ensure that your speaker's message and personal brand perfectly align to your event objectives.
Remember that the specific details and offerings may vary among different speakers, so it's always recommended to consult with your Key Speakers representative for accurate information and assistance.
Speaker Fee Range:
$25,000–$40,000
*Ranges are a guideline only, with the low end representing the speaker's virtual fee and the high end representing their in-person fee. Fees are subject to change. Contact us for an exact quote.
Travels From:
New York
Related Categories: